The future of urban manufacturing of fashion
The digital technologies that are transforming the fashion industry exemplify the changes impacting businesses and industries across the world. The mega trends in technology directly affect the creation, production, distribution, sale and presentation of fashion to consumers. Technology is finally set to disrupt fashion at every stage of the product lifecycle. Besides technology, a "new aesthetic" will influence the fashion of the future.
As a pillar of the STARTS Programme (Science + Technology + Arts), the collaborative research project Re-FREAM lied its focus on the future of urban manufacturing of fashion by using additive manufacturing (3D printing), electronics and textile and eco-innovative finishing together with social and environmental values to create a new value chain for the fashion industry. 
Selected artists and designers teamed up with a community of scientists to rethink the manufacturing process of the fashion industry and committed during a nine-month period (part face-to-face and part online) to a co-research and co-create process together by using Re-FREAM's Art-Tech Collaboration methodology on specific technology challenges. 
The three areas of research were carried out at the three different European scientific hubs Linz, Valencia and Berlin. Each hub followed one of the following research challenges: 
From analog to connected

From 2D to 3D

From linear to sustainable circular systems
The goal was to develop new concepts for the future of fashion by means of new processes and aesthetics that are inclusive and sustainable.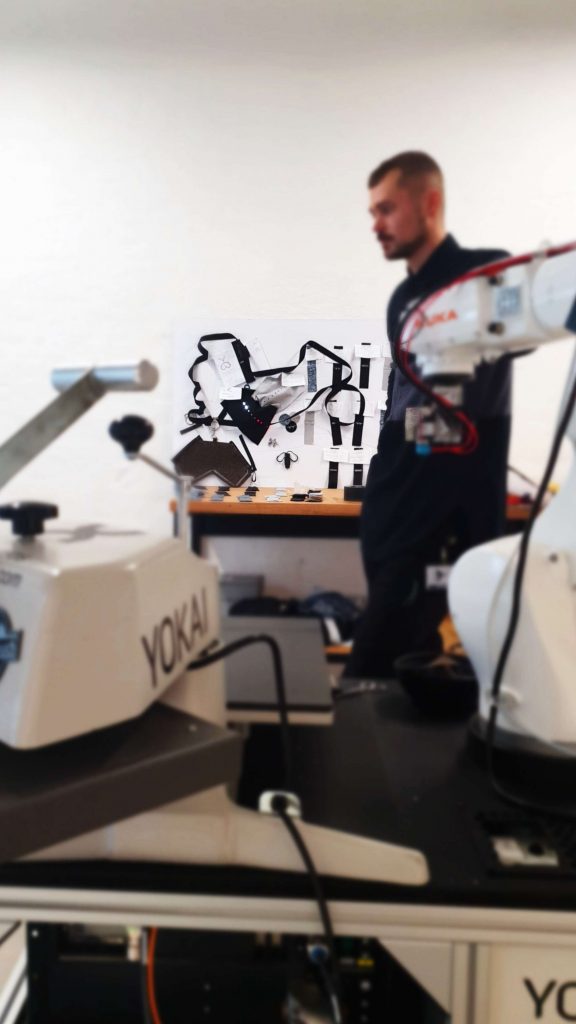 The Re-FREAM Manifesto
We, the Re-FREAM community, believe in the collaboration and communal endeavor of designers, scientists, and industry on equal terms and with common goals. We strive to develop fashion based on:
Shared values
Shared processes
Shared cultures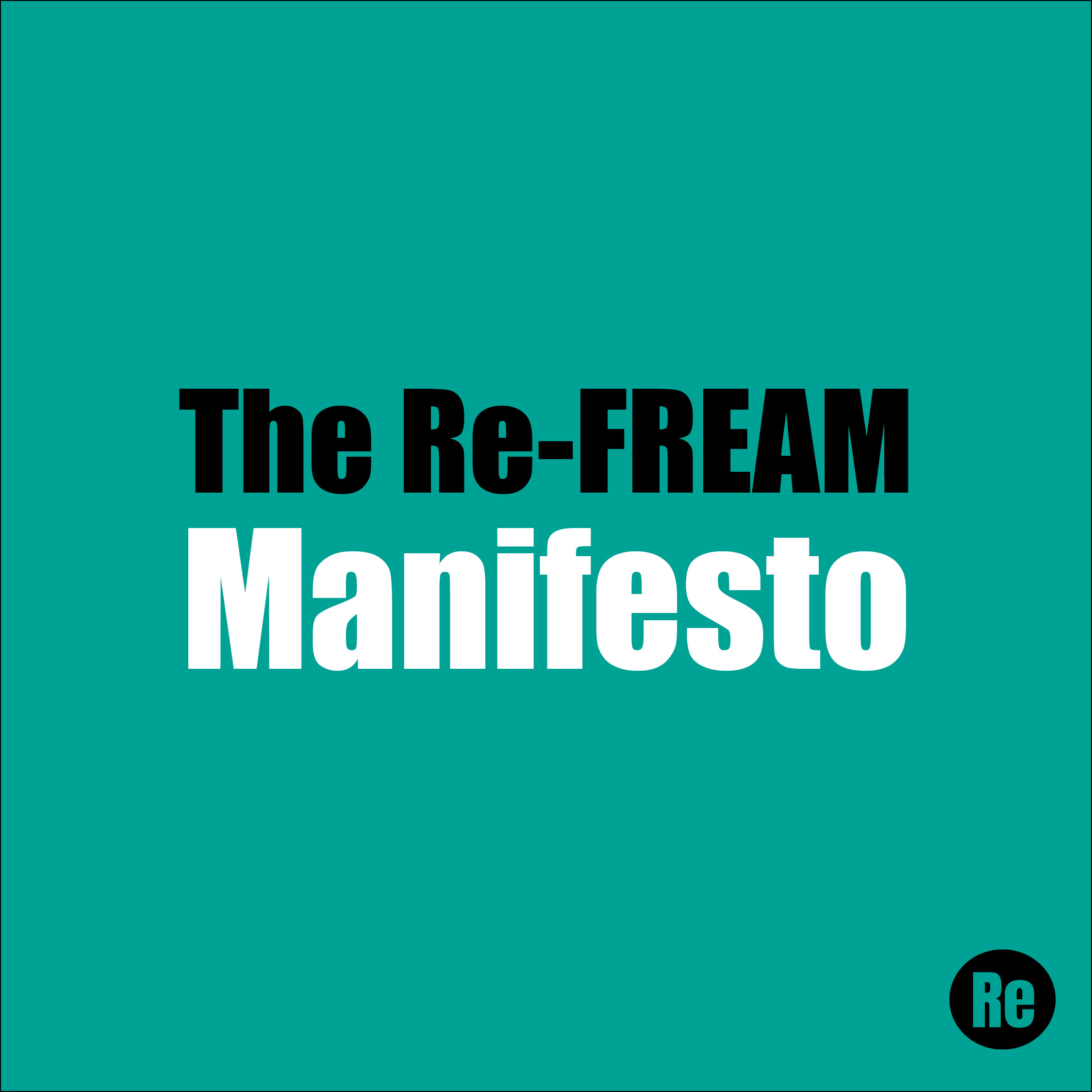 Pioneers of
Future Fashion & Fashion-Tech
20 artists and designers accepted the challenge and contributed valuable project ideas and skills – all of them thinking ahead about the future of fashion design, manufacturing processes and new materials. In close co-creation with their technical and scientific partners they developed amazing prototypes and samples and pioneered in the field of fashion-tech.
Meet our Pioneers of Future Fashion & Fashion-Tech: 
Resources for your fashion-tech project
Knowledge-sharing is a central part of Re-FREAM. Following an Open Innovation approach, we provide you with information and insights for the implementation of future urban manufacturing projects and processes and the development of innovative products.
Find out more about Re-FREAM's Art-Tech-Methodology, the technologies used and the Co-Research between artists and scientists.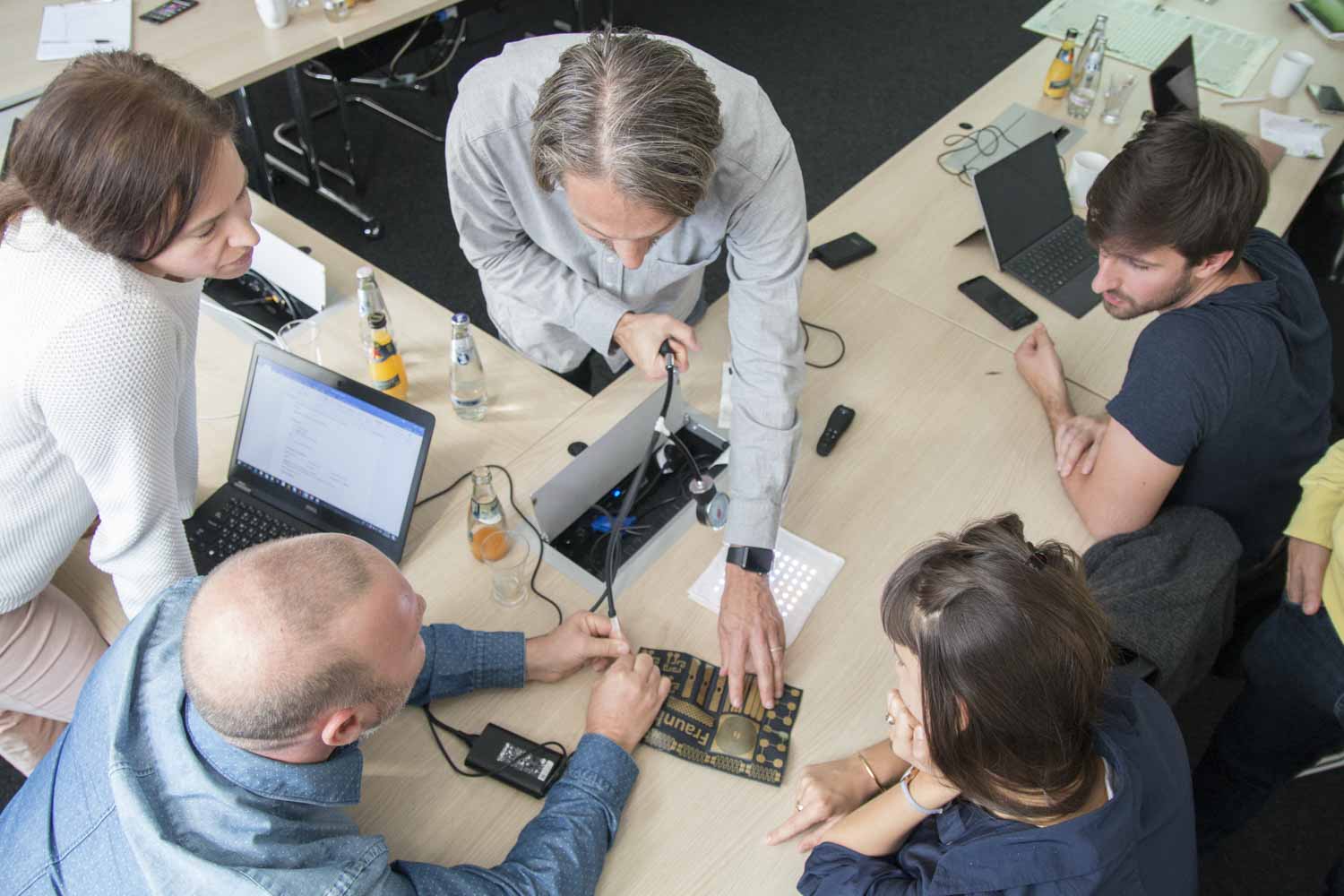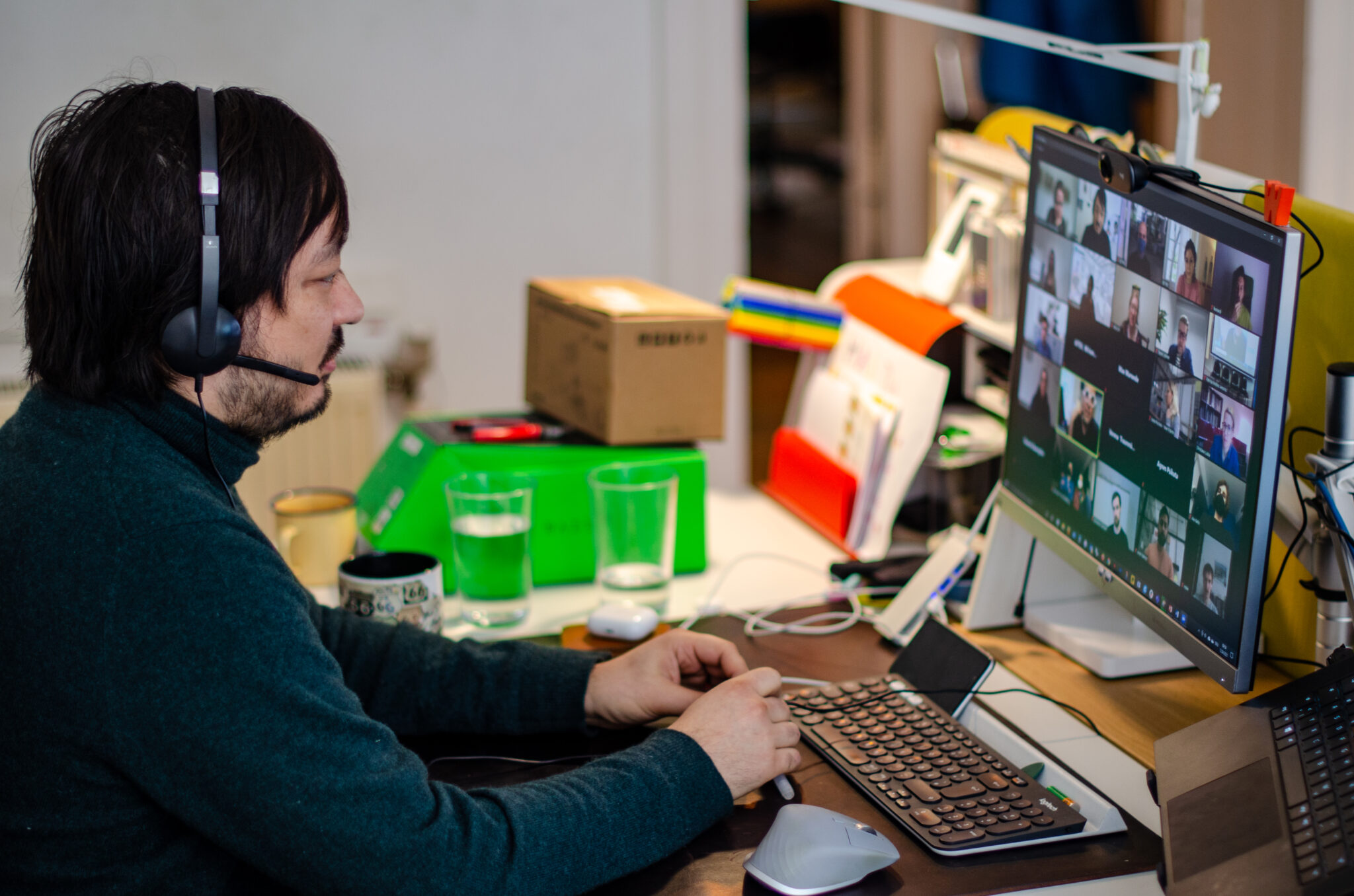 Get active in fashion-tech!
You are fashion designer or work in an innovative tech-company and want to get active? Explore our tools to recode processes in the fashion industry, find partners, experience new technologies and initiate new and interdisciplinary collaborations.
Part of Re-FREAM is a lively community of artists, designers and scientists, which regularly exchange their experiences with new processes, materials and technologies and discuss new ideas.