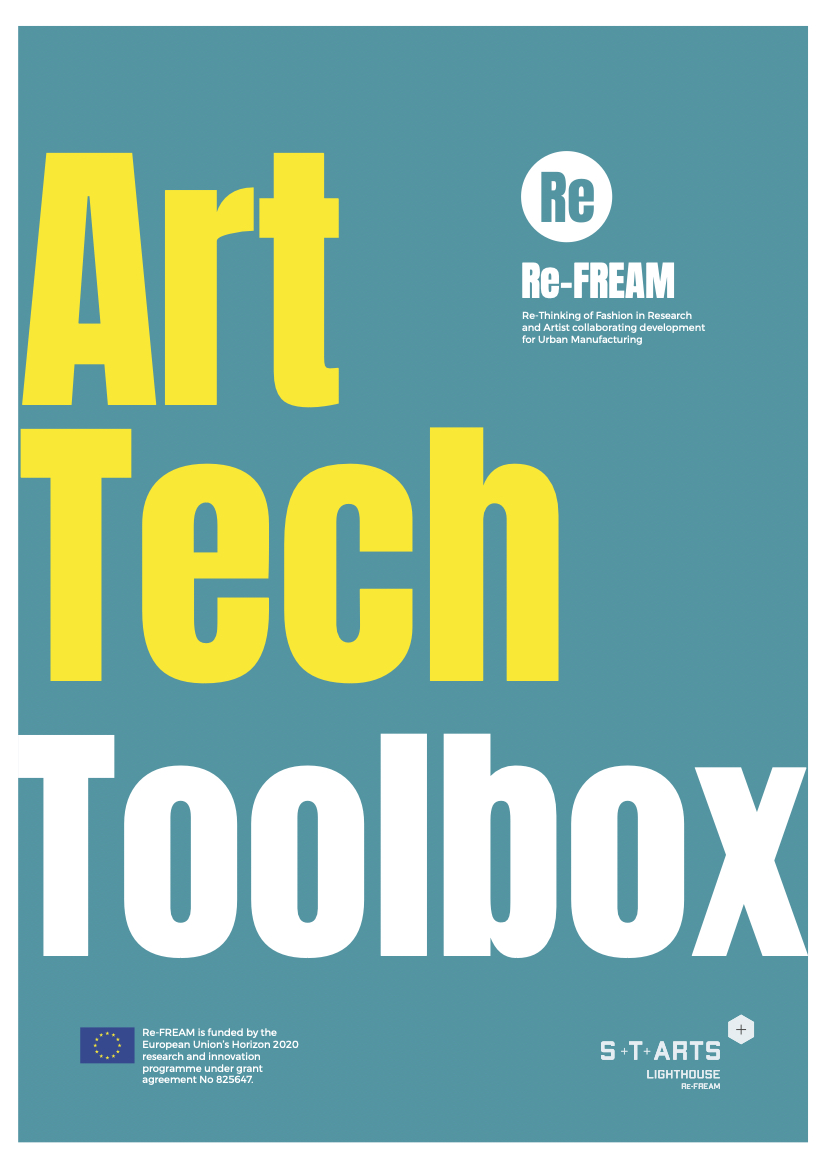 Art-Tech Toolbox
In Re-FREAM it is needed to re-defining the design process into an organic and flowing horizontal dialogue between different actors, where knowledge is shared and built upon.
In order to generate new and unconventional knowledge, yielding mindful and creative solutions for our world, scientific structures should be redesigned into open spaces without limits, bringing together profiles from different areas to connect, experiment and create together.
This Tech/Art Transfer Toolbox has been designed as a reference document, which could be of interest both for artists and sci/tech experts.