You are fashion designer or work in an innovative tech-company and want to get active? Explore our tools to recode processes in the fashion industry, find partners, experience new technologies and initiate new and interdisciplinary collaborations.
Re-FREAM Manifesto
We, the Re-FREAM community, believe in the collaboration and communal endeavor of designers, scientists, and industry on equal terms and with common goals. We strive to develop fashion based on
Shared values
Shared processes
Shared cultures
RECODE FASHION
This platforms transfers the knowledge created in Re-FREAM can be used to design or decode your fashion innovation projects.
You also can join our global community of creative minds and technical specialists from the entire fashion ecosystem: designers, crafters, makers, distributors, communicators, scientists and researchers; people who decide to showcase their projects, techniques, technologies, methods and tools, and give credit to every collaborator. Meet them and you too can start to collaborate!
These contributions will make this platform a powerful tool to connect all of you and provide visibility to all actors in fashion innovation, in hopes of paving the way for a more transparent and traceable value chain for fashion.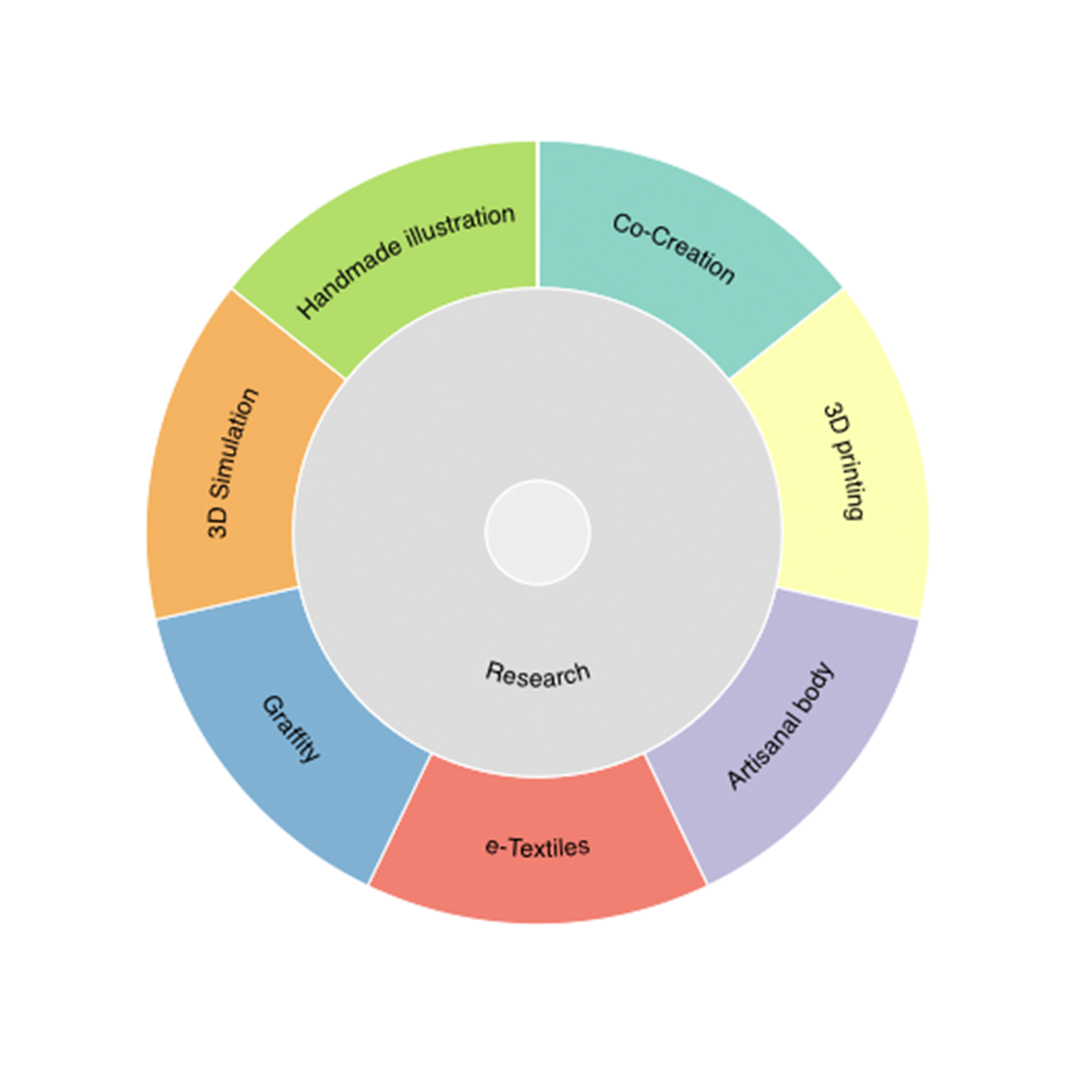 Fashion Maker Space Madrid
As a consequence of the learnings in Re-FREAM, project partner IED started with the development of a pilot lab and research programme called "Fashion Maker Space".
The goal is to understand the necessities and opportunities of the current fashion sector to define a new concept of lab for fashion and facilitate the connection between research, entrepreneurship and education in fashion, by building a bridge between innovation and fashion SME´s.
In March 2022, a first vision and concept of this new kind of lab will be presented and opened to external partners.
The Textile Prototyping Lab (TPL) in Berlin
This is the first open lab for the development of high-tech and e-textiles in Germany as well as an open-innovation research platform, promoting innovation networks between research, design and industry. The TPL lab is a collaboration between the weissensee academy of arts berlin (KHB) and the Fraunhofer Institute for Microintegration and Reliability (IZM).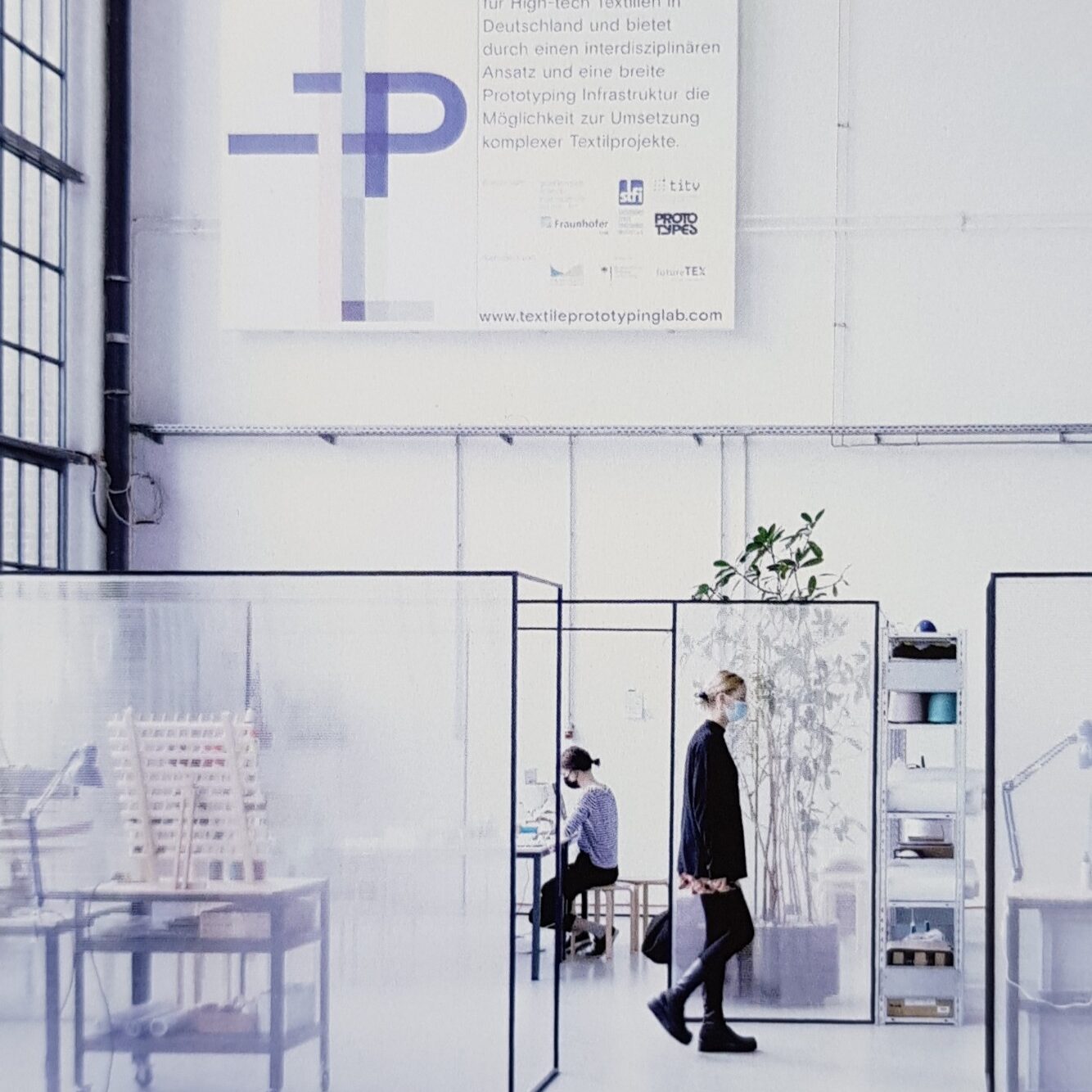 Copyright: Fraunhofer IZM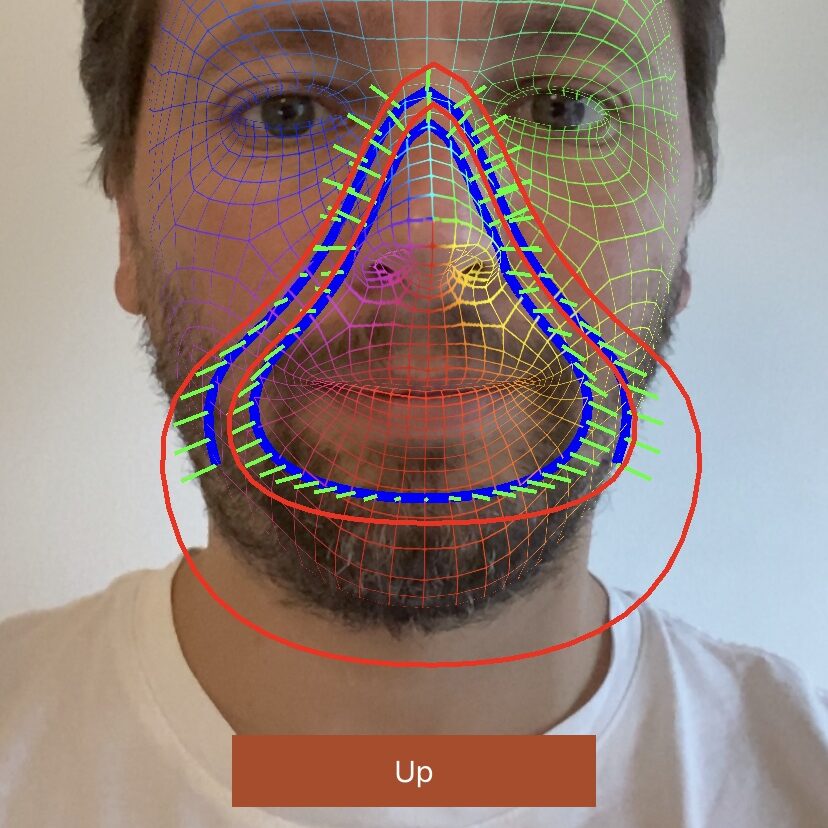 3D Bodyscanning App
Digitalisation plays a key role in the future of fashion, to allow an easier communication among all actors of a garment creation, but also to foster novel tailoring techniques and creation methods.
To help tomorrow's fashion designers, regardless of their degree of skills or their location on the globe, HARATECH worked on the development of an app allowing anyone to get an instant 3D scan from their phone or tablet. The beta version displayed here shows the face tracking and curve projection features, but the app is also meant to scan, measure and export any object or body part in a near future.
Stay tuned for further releases!
UNO Machine
The new UNO nebulization machine has been entirely designed and developed by Care Applications within the framework of the Re-FREAM project. Its special properties allow the personalization of the garments (garment wash, garment dye, garment finishing) in small series of production enabling a maximum of customization. With the aim of processing from 1 to 5 garments / batch, the main characteristics of the UNO machine are:
Ability of working with very low water level to maintain same ratio as production machines
Big diameter of 1 meter to achieve good mechanical action as production machines
Engineered to get reproducibility from sample to production
From 0,5 kg to 3 kg. loading
Unique structure to achieve the lowest water level
ECOFinish nebulization metering system integrated.
The equipment, installed at Care Applications' laboratory, promotes the production of finished goods as desired by end users and on demand.
Care Applications filed the patent n. 102021000010757 on April 28, 2021 as the morphology of its drum to meet the above points is unique. The UNO nebulization machine is giving an important contribution to the Project and this patent is adding a significant value to the overall results of the Re-FREAM.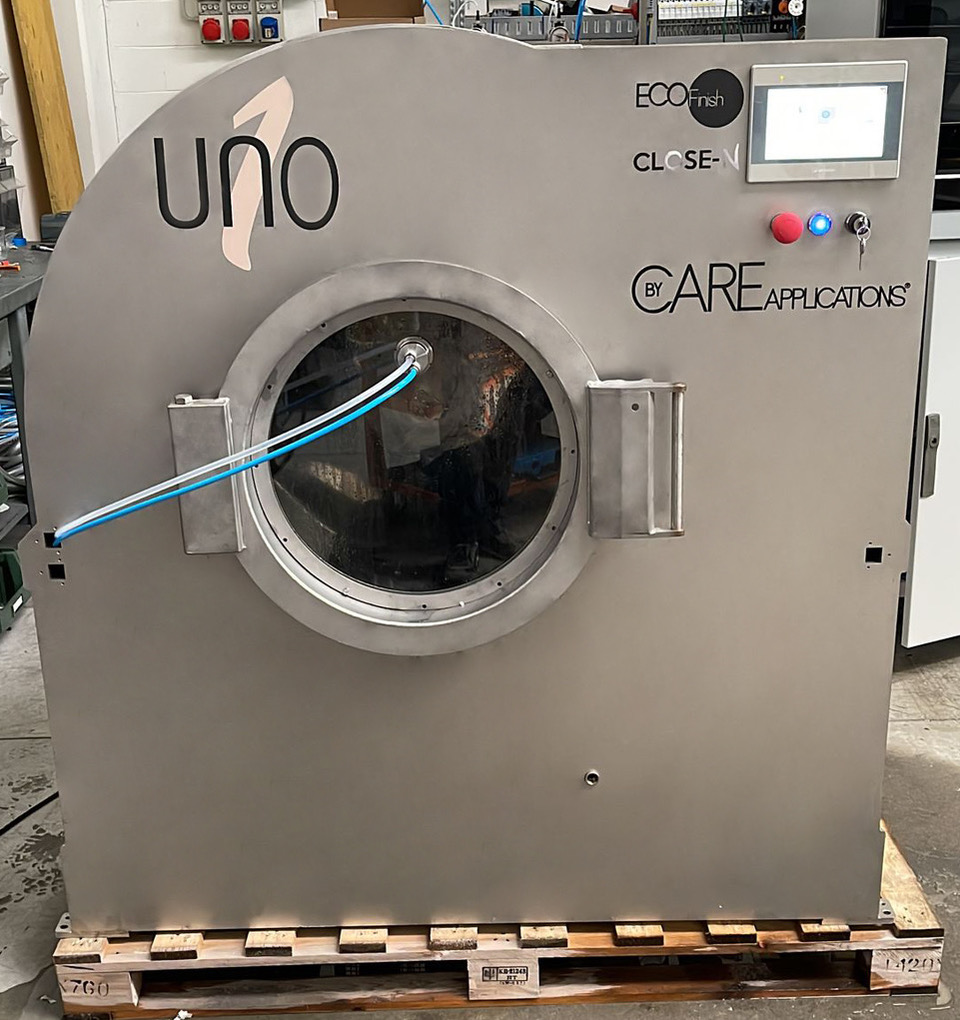 Re-FREAM – 3D print, wearable electronics, sustainability and fashion
Part of Re-FREAM is a lively community of artists, designers and scientists, which regularly exchange their experiences with new processes, materials and technologies and discuss new ideas. This community mainly comes together in our LinkedIn group.