The project
3D Printing & Crafts –  Hybrid traditional and futuristic techniques: WeAReAble deals with the making process of customized fashion designs, based on 3D body scans and parametric codes combined with multi-color 3D printing directly on fabric. The project examines the border between future and tradition, redrawing the boundaries between hand-made and machine-made. In collaboration with: Haratech, Stratasys, Profactor , F&T department of University of Art and Design Linz.
The artist
Ganit Goldstein is a fashion designer whose interest lies in the intersection between Craft and Technology predominantly working to incorporate 3D printing and scanning into 3D textiles. For her collections, Goldstein created garments and shoes, inspired by her study of Japanese 'IKAT' weaving at Tokyo University of the Arts. Goldstein graduated with honors from Bezalel Academy of Arts and Design focusing on the development of 3D Fashion, Shoes and Jewelry designs.
Goldstein's projects received great interest and immediate press recognition, presented at exhibition and museums around the world including: Milan Design Week, New York Textile Month, San Francisco Asian Art Museum, Munich Jewelry Week, Holon Design Museum and more.
Ganit Goldstein believes in an interdisciplinary approach to Design- mixing tradition and futuristic techniques for creating new design methods. Goldstein's projects include collaborations with research development teams and great companies. Her work includes collaboration with Stratasys 3D printing company for printing multi-color 3D printing shoes and accessories; Partnership with Intel 'RealSense' studio using 3D depth camera for customized fashion designs and AR/VR application; and a research workflow with Professor Shlomo Magadasi's Lab in the Hebrew University, for innovative research for 3D printing. With the use of cutting edge technology, in her collaboration with these technological companies Goldstein aims to push the boundaries of today's technology through innovation and creativity towards never-seen-before designs.
Follow Ganit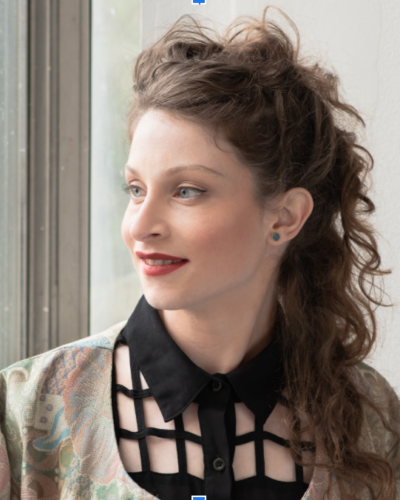 The partners
EMPA

STRATASYS

UFG

Haratech