Needs-Based Clothing Design stakeholders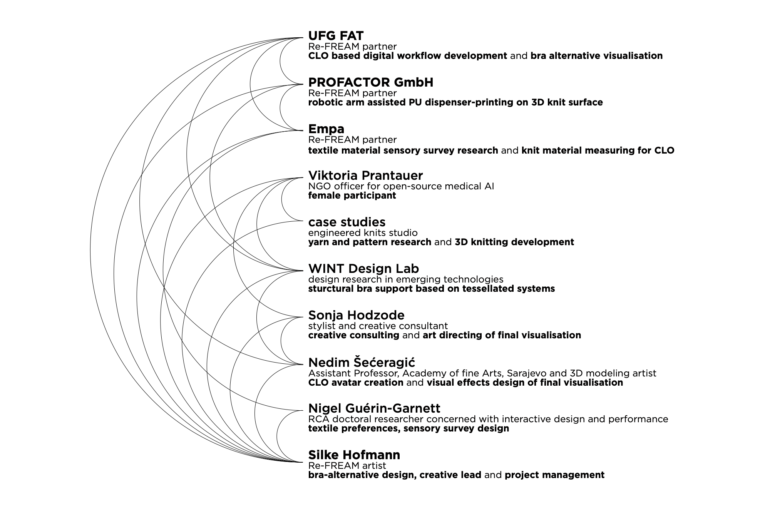 I would like to introduce (most of) the stakeholders involved in this project, who are collaboratively shaping the outcome of the final product.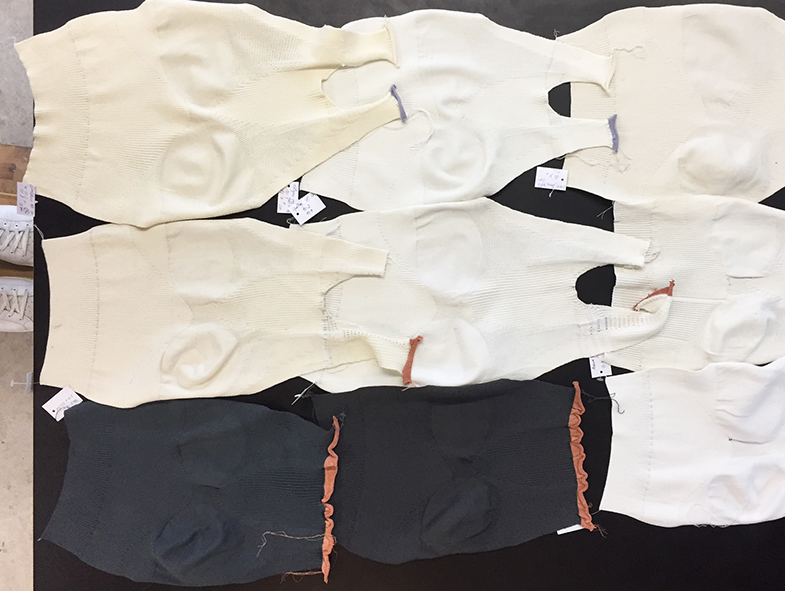 With the engineered knit designers and co-founders of case studies, Laura Krauthausen and Konstantin Laschkow, I am developing the base bodice of the modular bra alternative. This bodice is 3D knitted on a Stoll CMS 330 TC machine. Currently, we are refining the pattern and adapting it to the body of our participant. Here is a recap on how this base bodice is constructed and how it can be customised:
"The modular bra alternative leans on the pattern construction of a sports bra. This base pattern contains a matrix of needs that summarises all articulated bra needs, which have been collected with participants so far. Individualised bra variations can be extracted during the knitting process, according to specific individual needs. For example, body length, shoulder width, cup size, and neckline can be adjusted to be longer or shorter, symmetrical or asymmetrical, by extracting specific form elements made recognisable in the garment by different knitting patterns. With this technique, the modular bra alternative approach also offers customisable options for one-breasted and non-breasted women." re-fream.eu/needs-based-clothing-design/
With case studies and the project's participant Viktoria Prantauer, I am investigating how the base bodice fits on Viktoria's body and how she feels while wearing it. We hope that Viktoria can wear the final garment for a while before we can share her experiences in the project outcomes. Currently, we have completed the first fitting and correction interval. Another fitting interval will follow, and in the next step, Viktoria will customise her version of the bra alternative according to her aesthetic taste and her body's needs.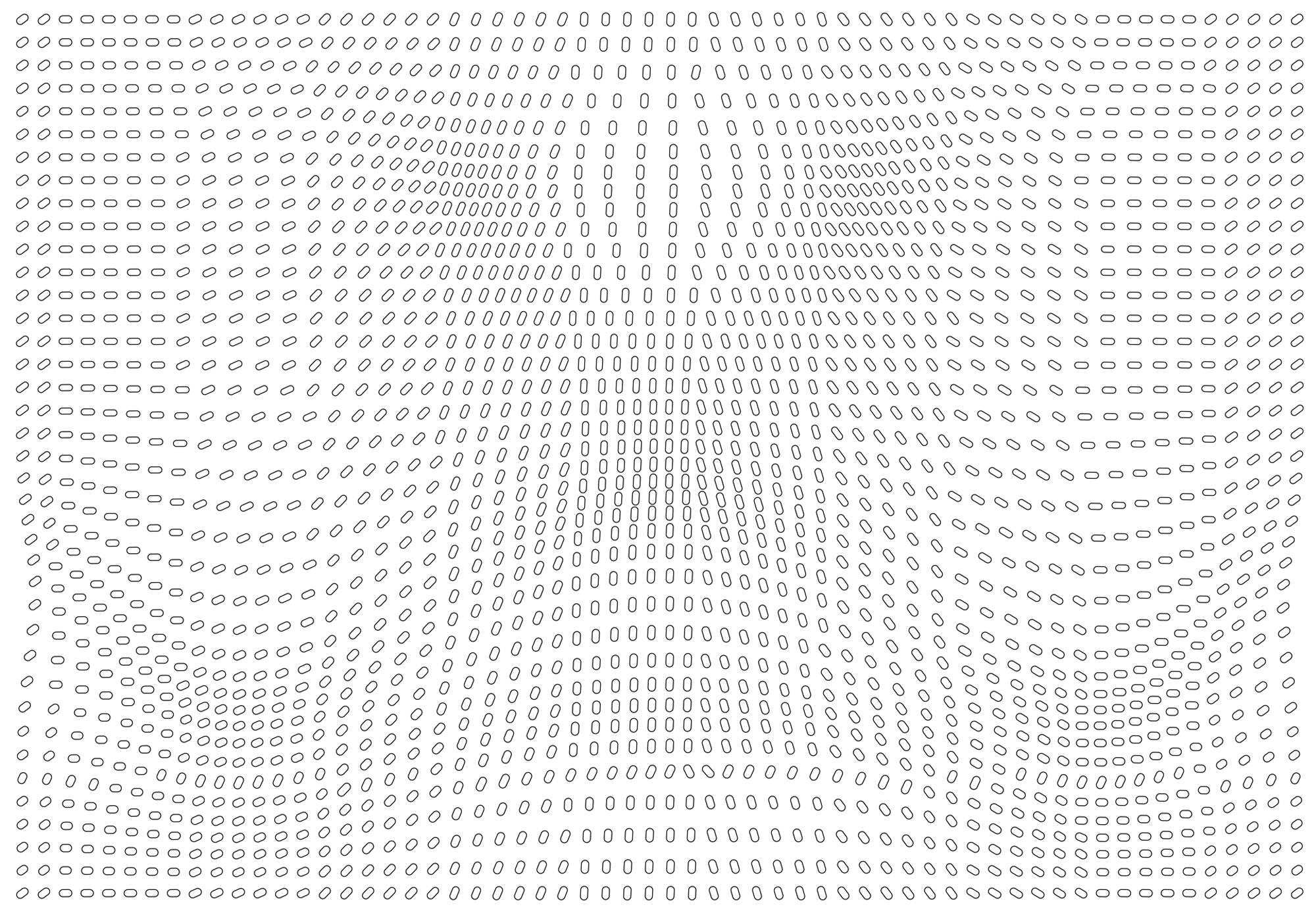 Product designers and co-founders of WINT Design Lab, Felix Rasehorn and Robin Hoske, are developing an alternative breast support structure that is based on tessellated systems. The shape of this structure is customisable and adaptable to the individual breast size. It is designed to hold the breast(s) comfortably in place when the bra alternative is worn. Our approach deviates from other bra support structures. Here is a recap of why we are experimenting with alternative breast support for females affected by breast cancer:
"In conjunction with the modular bra alternative, the project experiments with an alternative form of breast support to alleviate pressure on sensitive skin. The breast support structures of conventional bras usually exert tension to secure the garment around the body. This causes pressure points on the skin at the shoulders and around the torso below the breasts. These pressure points can cause skin irritation and discomfort. They can become particularly problematic if the skin in these areas is affected by scarring and if the body is prone to lymphoedema following the removal of lymph nodes during breast cancer-related surgery." re-fream.eu/needs-based-clothing-design-is-a-collaborative-effort
WINT Design Lab has tested several iterations of patterns and rapports. We are currently establishing the ideal flow and placement of the identified tessellations on case studies' base bodice.

Sander Hofstee, designer and senior lecturer at UFG Linz, is developing a digital workflow alongside our analogue prototyping process. Here is a recap:
"In addition to analogue design developments, this project also explores digital workflow options of the design development process. The aim is to develop a digital twin that mirrors the analogue process and offers the garment wearer the opportunity to participate in the creative process as a stakeholder and co-designer. "re-fream.eu/needs-based-clothing-design-is-a-collaborative-effort
Nedim Šećeragić, VFX/character designer and assistant professor at the Academy of Fine Arts, University of Sarajevo, is creating a digital avatar of our participant Viktoria. This avatar will become part of Sander's digital workflow. Nedim and I have discussed the ethics and aesthetics of avatar creation in the health care spectrum at length. We are currently finishing a version of Viktoria's avatar that, as we feel, resembles her in a sensible, careful and dignified way but at the same time stylises the individual without de-humanising her.
image credits:
image one SILKE HOFMANN
image two SILKE HOFMANN
image three WINT DESIGN LAB
image four NEDIM ŠEĆERAGIĆ