Needs-Based Clothing Design is a collaborative effort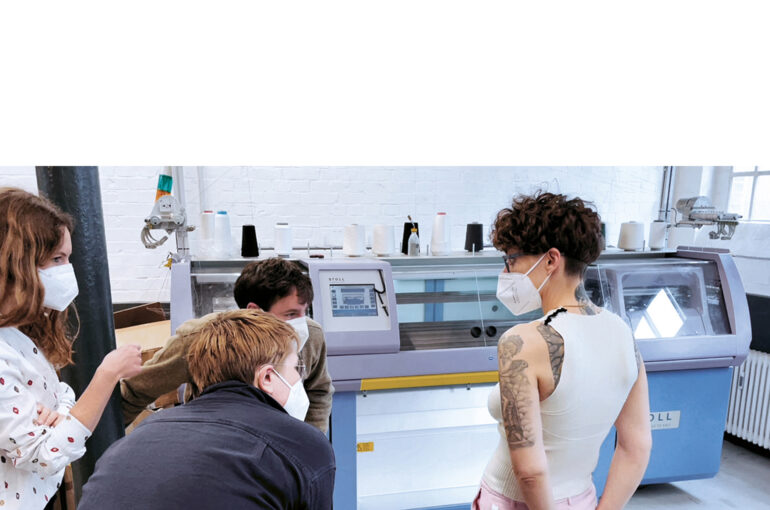 The design process of a garment is a collaborative effort. Several parties are involved in bringing a design idea to life and seeing it through to completion. The garment designer is just one person in this larger group.
The garment design process usually develops in several phases, each involving different experts. These phases build on each other but also develop alongside each other. They typically include: developing the initial inspiration and design concept, researching colours and materials and possibly developing a custom textile material, researching trims such as buttons, zippers and other finishing elements, patternmaking and fitting the prototype garment at several intervals and in parallel with this process, developing sewing strategies to suit the particular garment design and specific material selection. If the visualisation and storytelling of the finished garment product are brought into this equation, more expert groups are involved in the collaboration process. The number of creative and technical experts involved in garment design development can grow to an impressively large network. Together they form the DNA of a design. They shape the character, direct the trajectory and define the boundaries of the final product. In my opinion, the garment wearer, as the recipient and user of this product, is an essential stakeholder in this creative network and should be actively involved in the design development process.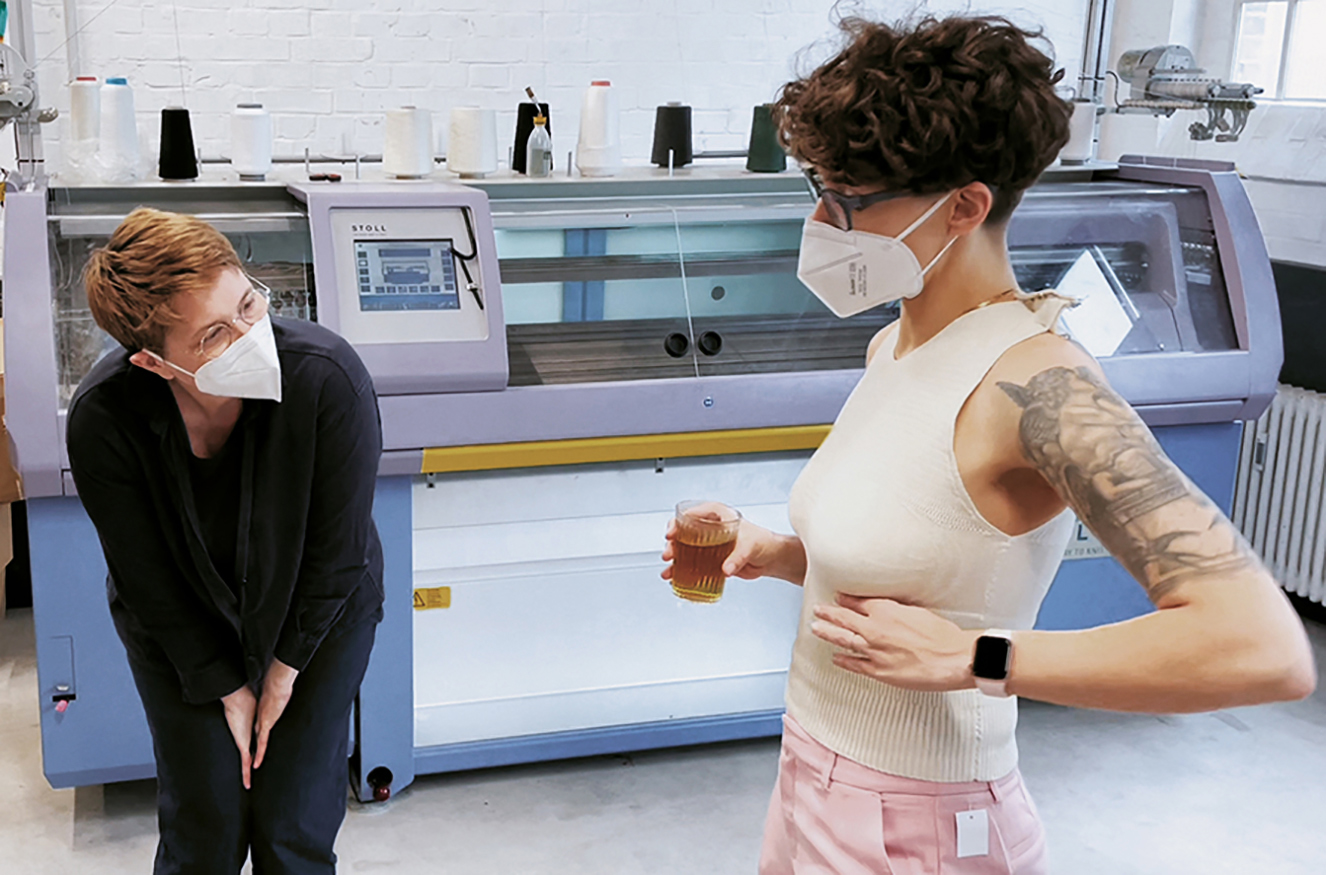 In the framework of the Re-FREAM funding scheme, this project aims to bring together a group of creative experts to collaboratively develop a working prototype of a 3D-knitted modular bra alternative that can be mass customised to meet the individual bra needs of females affected by breast cancer, including those who have different sized breasts, one breast or no breasts after a mastectomy. To explore the customisability of the modular concept and test the prototype, the project works with a female affected by breast cancer as a project participant and wearer representative of the garment in the design development process. In conjunction with the modular bra alternative, the project experiments with an alternative form of breast support to alleviate pressure on sensitive skin. The breast support structures of conventional bras usually exert tension to secure the garment around the body. This causes pressure points on the skin at the shoulders and around the torso below the breasts. These pressure points can cause skin irritation and discomfort. They can become particularly problematic if the skin in these areas is affected by scarring and if the body is prone to lymphoedema following the removal of lymph nodes during breast cancer related surgery. In addition to analogue design developments, this project also explores digital workflow options of the design development process. The aim is to develop a digital twin that mirrors the analogue process and offers the garment wearer the opportunity to participate in the creative process as a stakeholder and co-designer.
video stills credits:
portrayed individuals
VIKTORIA PRANTAUER, LAURA KRAUTHAUSEN, KONSTANTIN LASCHKOW, SILKE HOFMANN
videography