Lighting up Ignotum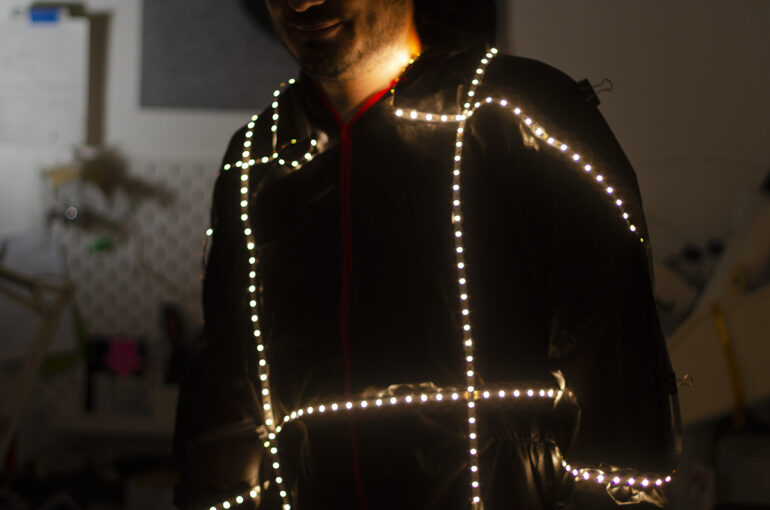 This blog post is about some of the recent technical difficulties we faced in our project and how we are solving them together with our technical partners. As with all the ongoing Re-FREAM projects, this mainly happened utilising online tools and meetings.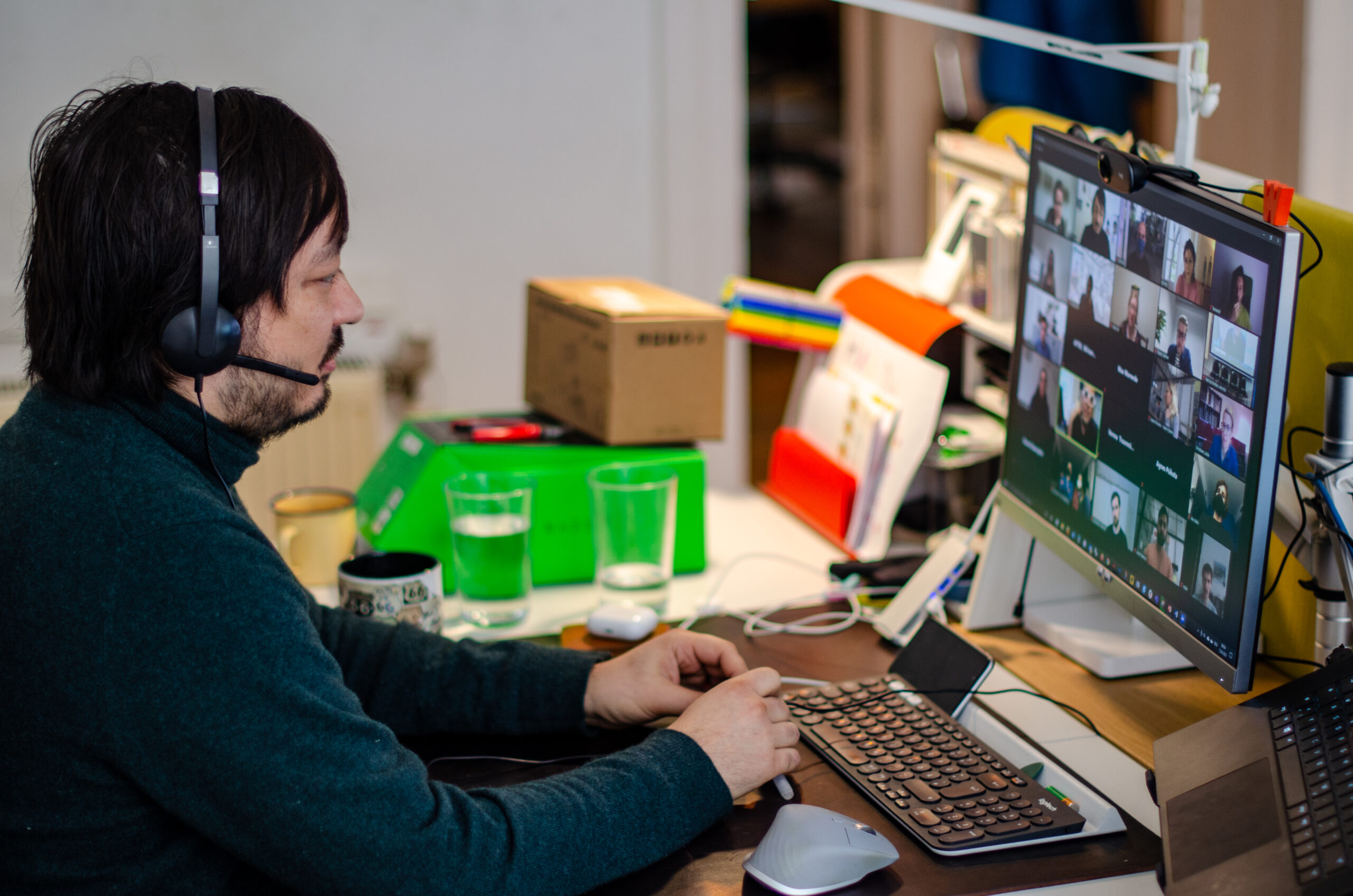 Due to the nature of our project, we had to do a lot of the research in-house: the whole topic of AI in image recognition was a new field for us and not present at any of our partners.
Now that we have established methods to confuse the AIs, we are quickly stepping into the "co" -side of Re-FREAM that make this consortium so special.
The light-lines (that are creating the confusion pattern) are a big area of ongoing co-research. Ideally, we would like to 3D print light guides in a flexible transparent resin directly onto the garment to reduce the number of LEDs needed overall. For this, Christian Dils (Fraunhofer IZM) supplied some samples of LEDs that were bonded onto fabrics to Pavel Kulha (Profactor) to overprint them with transparent light guides.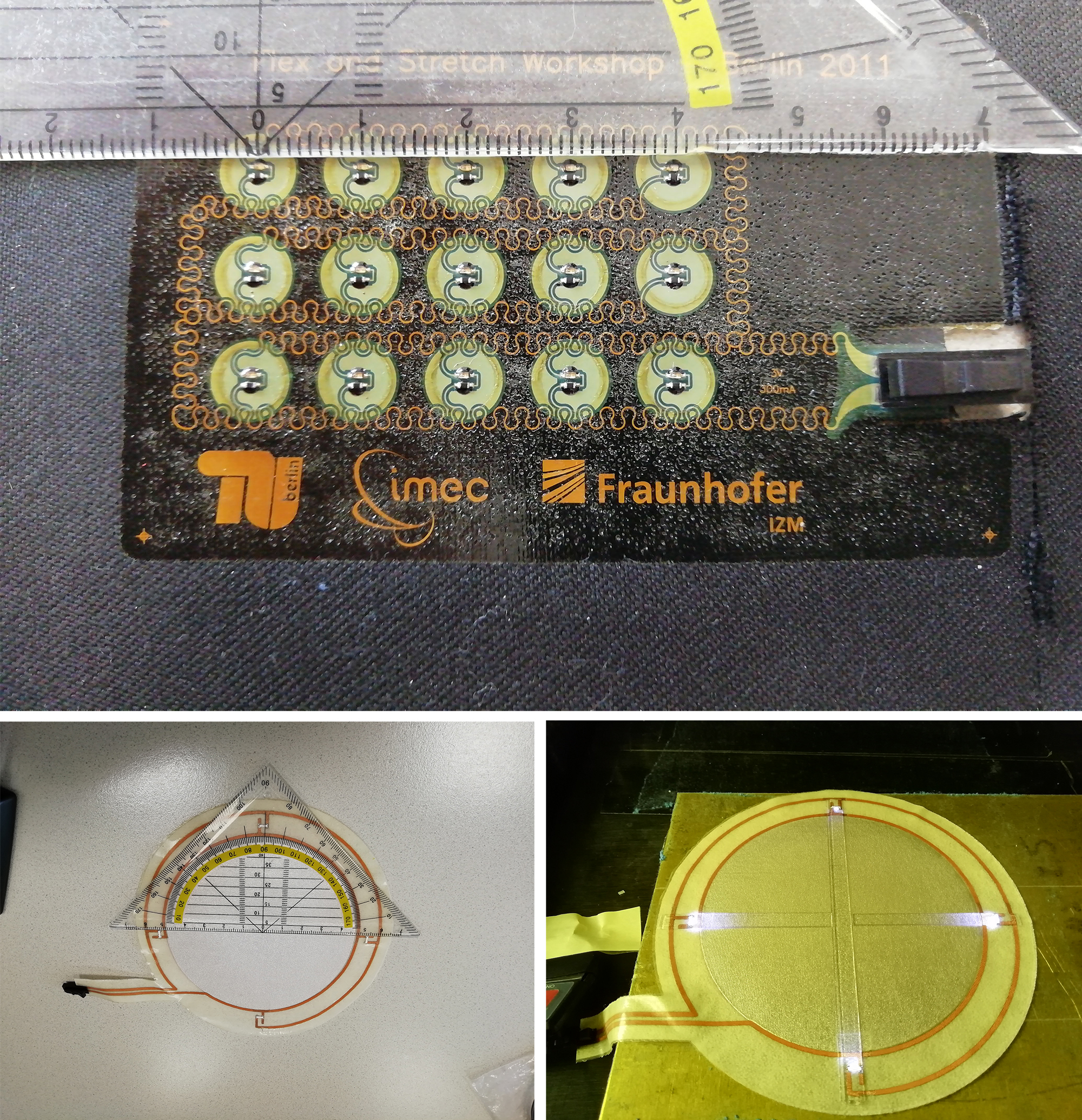 The 3D data for these were created by us.

The initial results were a bit underwhelming but still promising, so we created more designs. Here we got the push into the right direction in a call with Max Marwede and Robin Hoske (both Fraunhofer IZM) on how light guides work in detail. After printing and testing these in-house we are now ready to get them to Profactor and Stratasys to do more tests.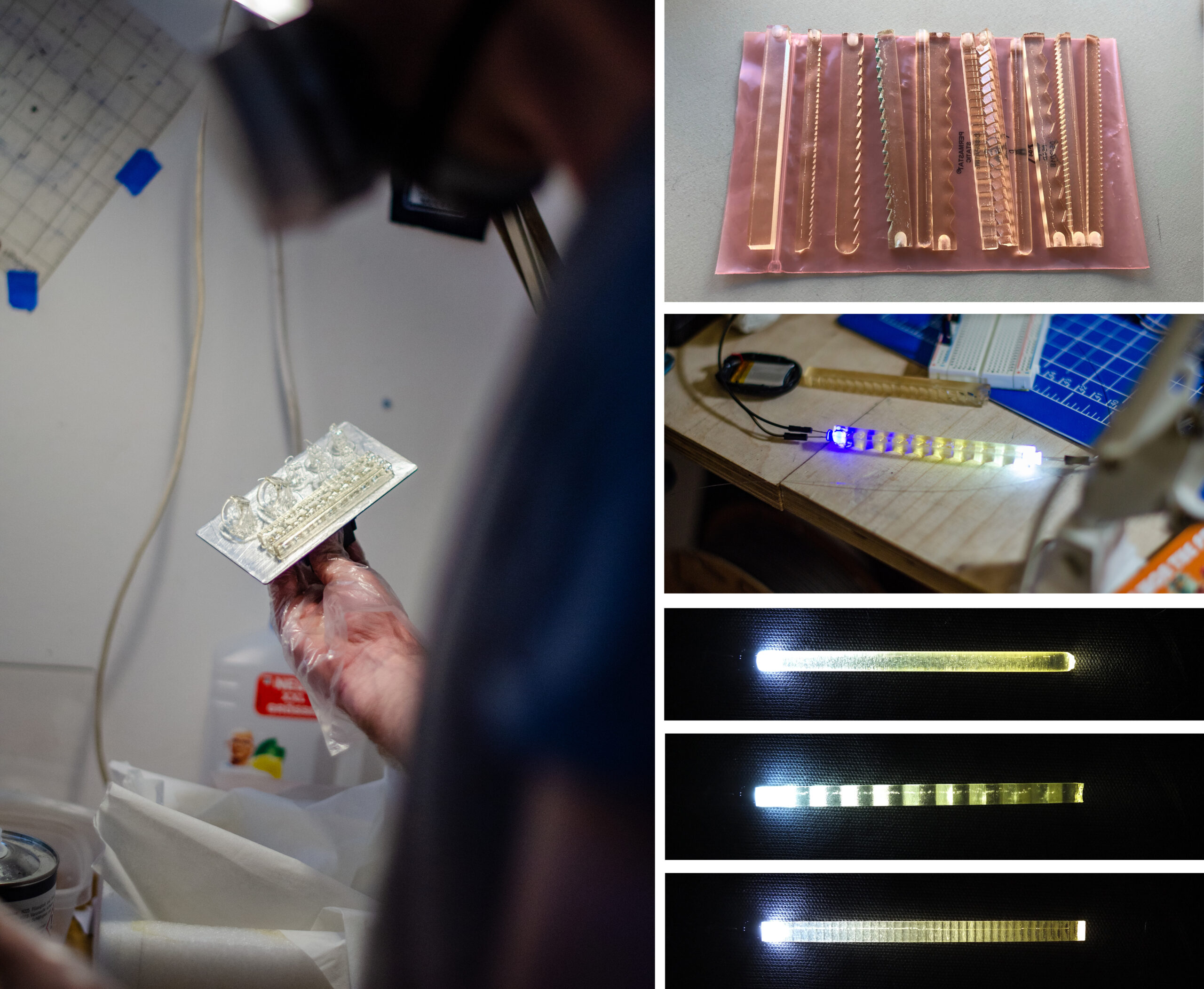 In parallel, we are also working on a plan B where we would use flexible industrial light guides and stitch them onto fabric. Here we had a very interesting call with Sigrid Rotzler (Fraunhofer IZM) who is a textile specialist. She had a lot of interesting insights into textiles in general and did preliminary tests for us stitching a cable roughly the same diameter as the light guides onto some fabric, this worked very well. One benefit of using these light-guides would be that we need fewer LEDs in the final piece.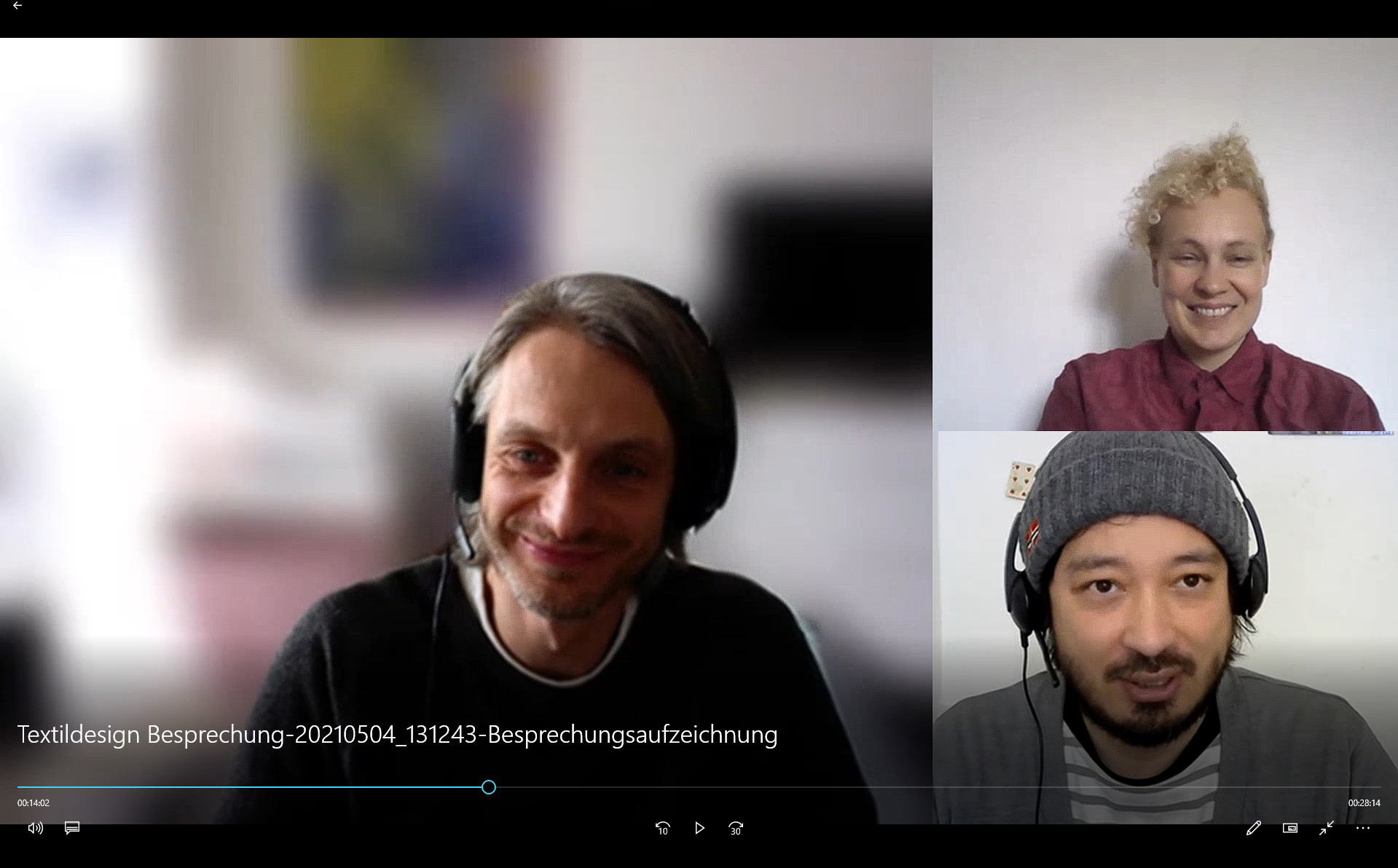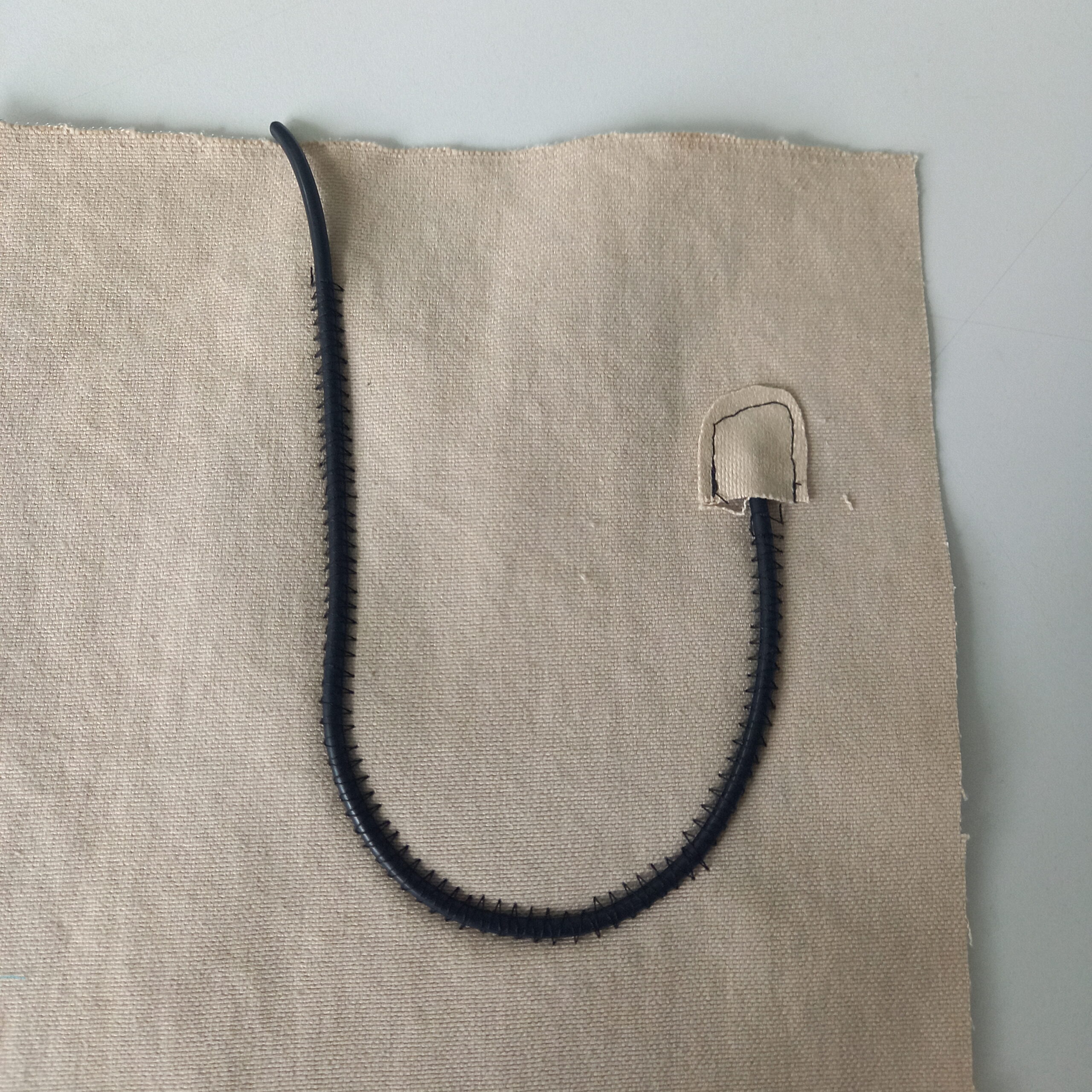 The other big area of research that will need some more time is how we will treat the areas between the light lines. Here we originally thought of using optical elements to create reflections and refractions that mimic the surroundings. We are slowly moving away from this idea for reasons of wearability (extra weight of 3D prints) and sustainability, towards creating a moiré effect with a mix of 3D and 2D prints. This research is still ongoing.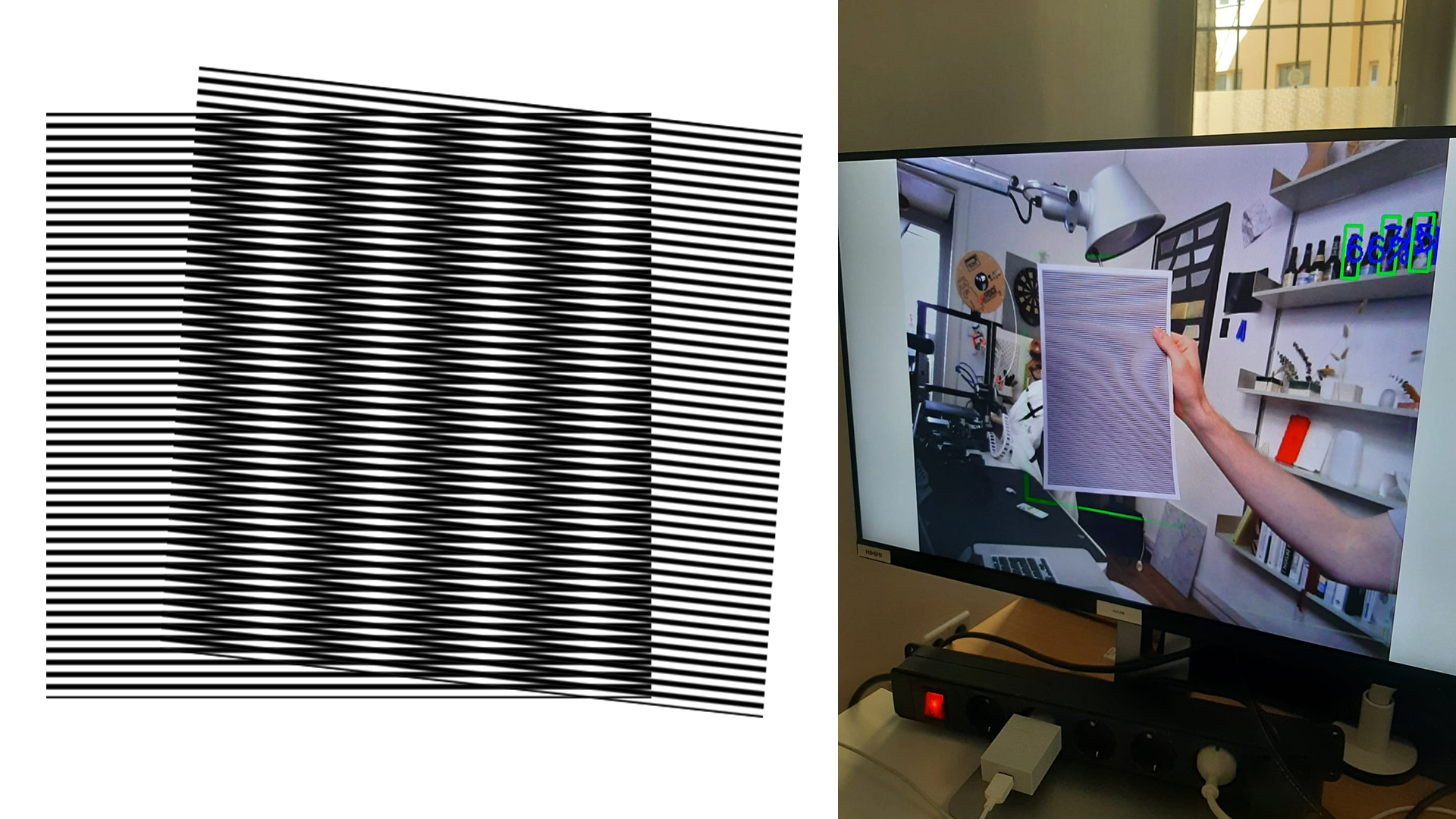 In the next blog post, we will detail our process of finding the right type of garment for Ignotum which went on in the past weeks and is still ongoing.