Needs-Based Clothing Design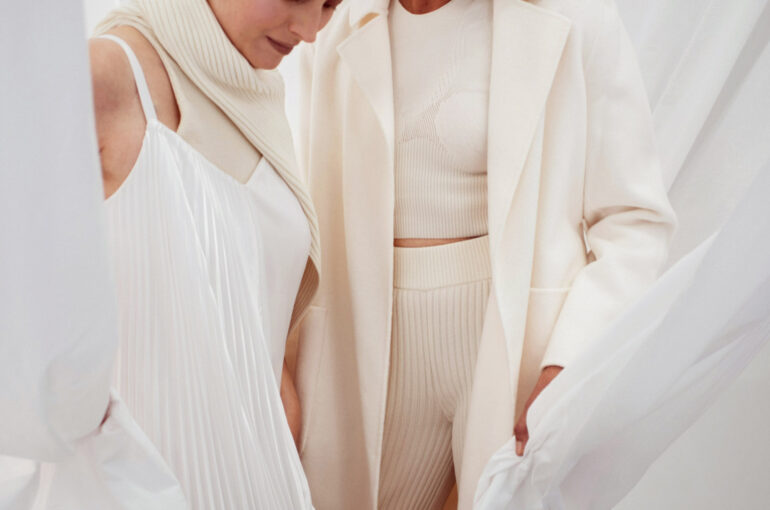 How females affected by breast cancer articulate their individual lingerie needs and how these can be implemented into design
Hello, My name is Silke Hofmann. I am a design researcher and clothing designer with a background in the womenswear prêt-à-porter industry. Currently, I am completing a practice PhD in the School of Design at the Royal College of Art, London. My research is situated in the female health spectrum and focuses on the aesthetic and ergonomic bra needs of females' affected by breast cancer. I came to this research subject through a friend who spoke to me about her difficulties finding aesthetically pleasing and comfortable lingerie after her mastectomy. While listening to her stories about her experiences with current post-mastectomy lingerie, post-operative care, altered self-perception and redefined femininity, as a designer, I wanted to understand how I could be of use for females in this context.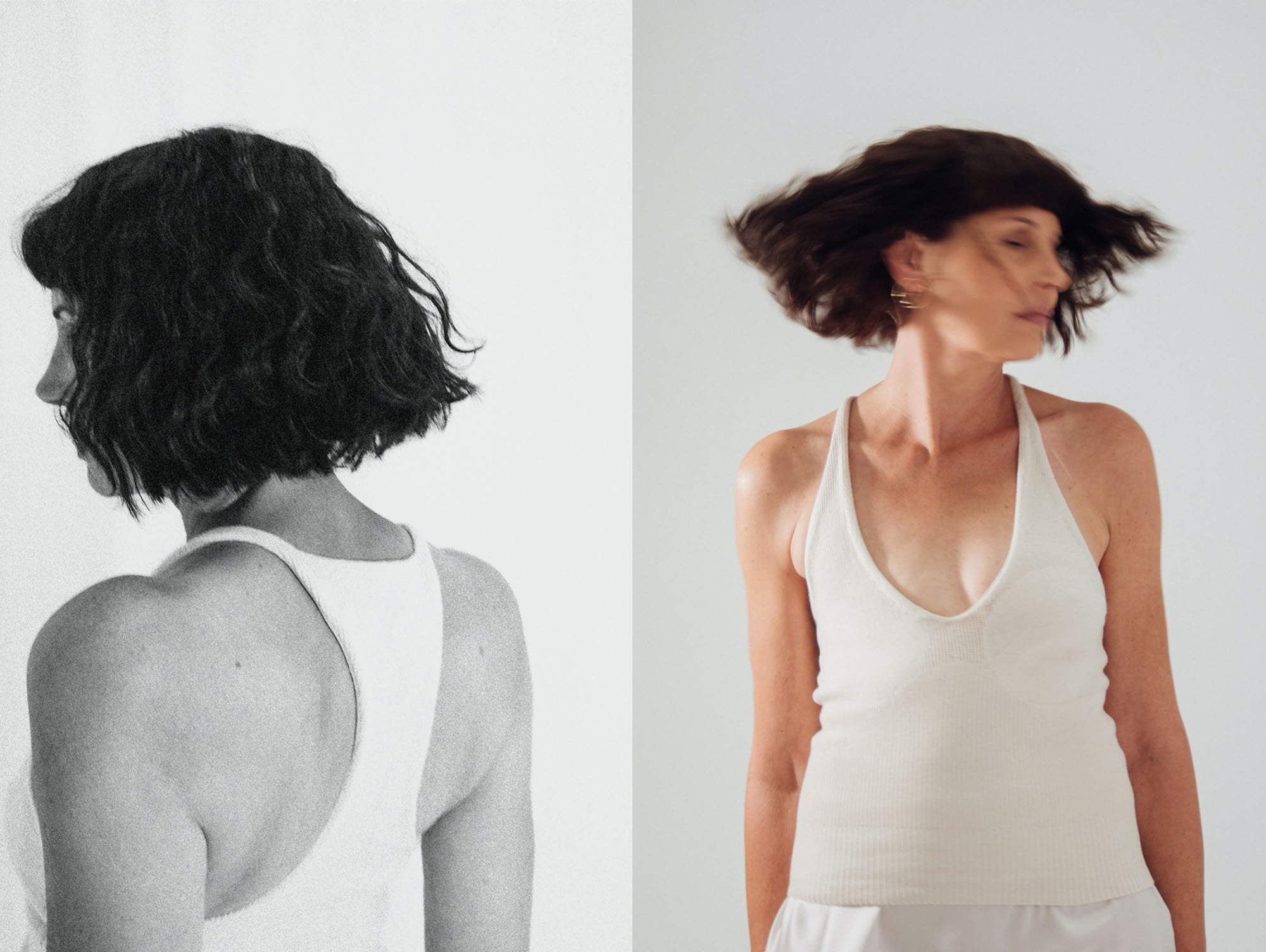 Breast cancer and clothing needs
Breast cancer can be described as a modern epidemic. According to the World Health Organisation, one in eight females will develop invasive breast cancer in their lifetime, with an 80% chance of survival. Case numbers are predicted to rise by 50% until 2030. For most diagnosed females, breast cancer treatments include some form of mastectomy, which encompasses the full or partial removal of a breast, nipple and areola. Nearly half of all patients undergoing such surgeries will-not or can-not reconstruct their breasts and continue life one-breasted or non-breasted. Post-mastectomy bras are the type of lingerie that is offered to females after mastectomy scars have healed. These garments are worn as an everyday bra in conjunction with external breast prostheses, which are gel-like, silicone forms inserted into the bra's frontal pockets. It is important to note that, besides some consensus regarding ergonomic and aesthetic bra-needs in terms of bra construction, garment fit and materiality, colour, femininity, and modernity, no breast cancer disease and treatment experience are precisely alike. Therefore specifics of individual bra-needs vary. They depend on personal, physical and emotional healing processes. Bra needs can be affected by scaring, skin sensitivities, damaged nerves, and lymphedema at the physical level. At the emotional level, self-perception and re-connecting with an altered and traumatised body is an intimate process that can create its own set of specific garment needs.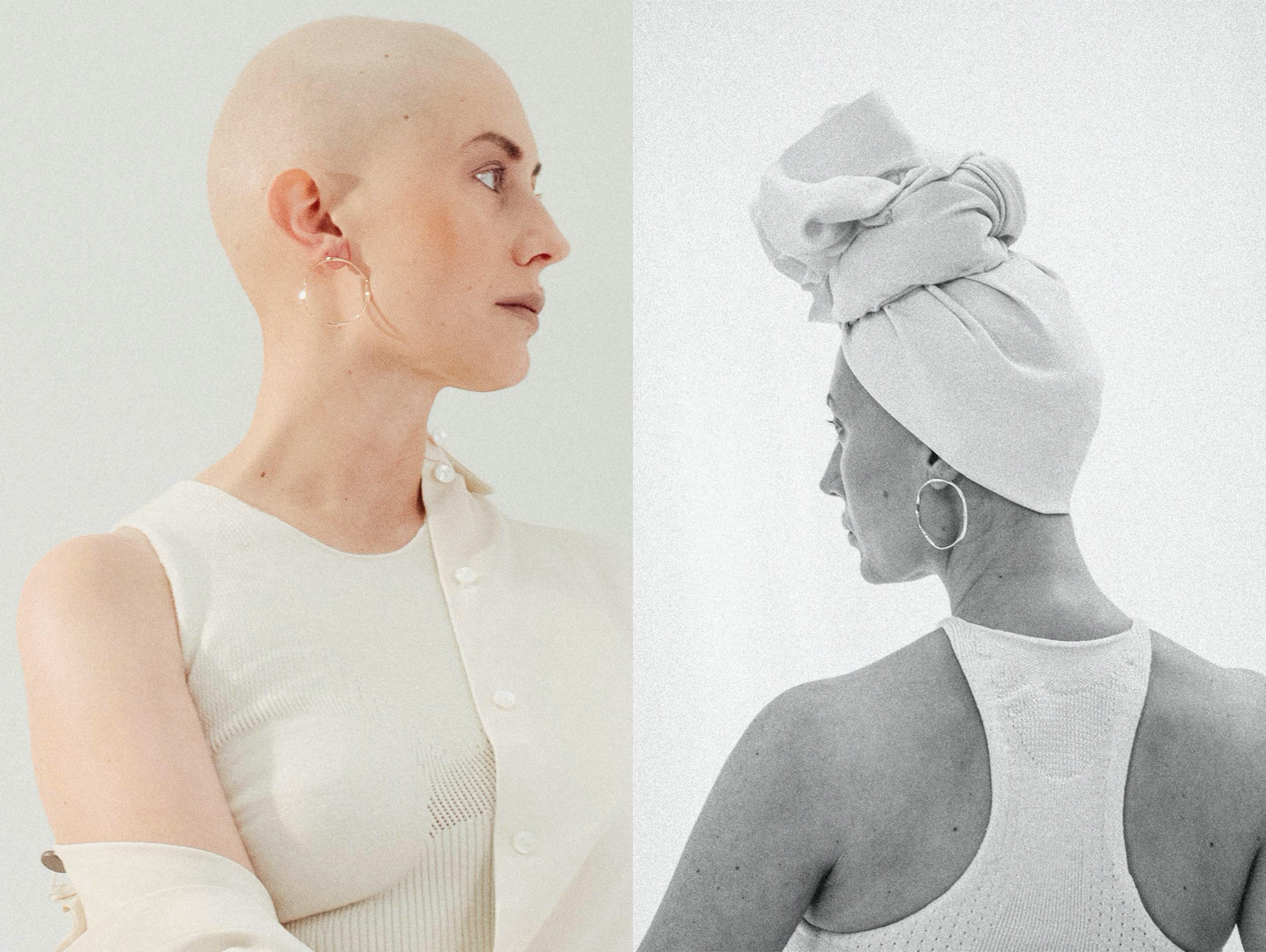 Bra diversity
Conventional post-mastectomy bras are symmetrical and cater to a stereotypical, standardised body shape. There are currently little to no options in the global market for females affected by breast cancer who live with differently-sized breasts, one breast, or no breasts after a mastectomy and do not wear external breast prosthesis. In conventional pattern construction, human body shapes and sizes are summarised, categorised and standardised in fit charts based on the assumption of a symmetrical body structure. Individuals whose bodies are no longer symmetrical and individuals whose bodies structures deviate from the norm in other ways are not considered within this approach. Affected individuals can, therefore, experience difficulties in finding clothing according to their specific needs.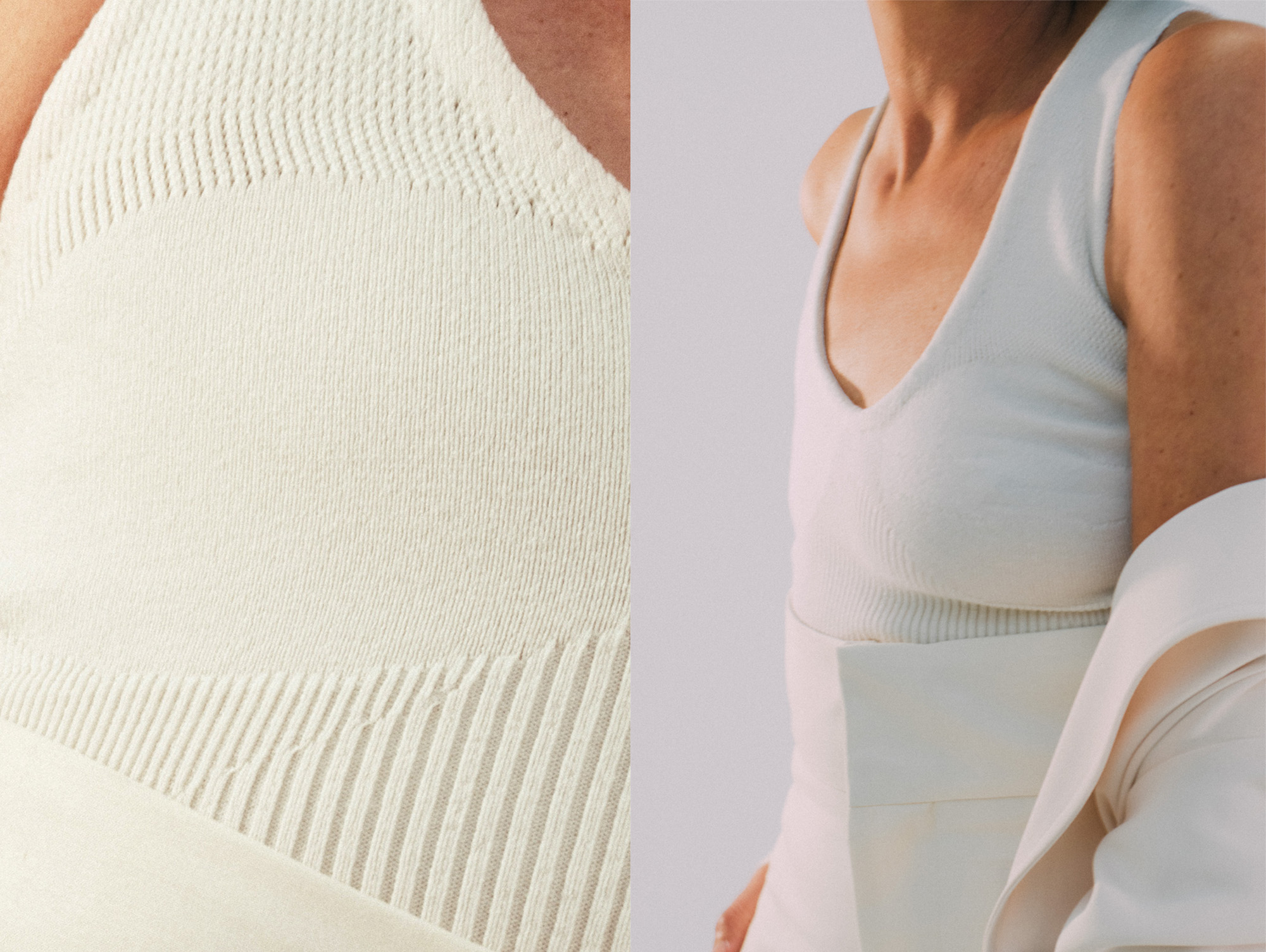 3D knitted modular bra alternative
To better understand how females affected by breast cancer experience lingerie after a mastectomy. I facilitate participatory prototyping design sessions within my PhD research. Participants work with simplified clothing design methods through which personal bra needs are visualised and manifested. Findings from these sessions led me to develop a concept for a 3D knitted modular bra alternative. In theory, industrial 3D knitting technologies, as manufacturing techniques, allow for variations of bra alternatives to be mass customised. 3D knitted bras could therefore be manufactured to the specific body shape and garment needs of an individual. Sports bras' manufacturing techniques already employ industrial 3D knitting, and females affected by breast cancer frequently use sports bras after a mastectomy as alternatives to everyday bras. The modular bra alternative leans on the pattern construction of a sports bra. This base pattern contains a matrix of needs that summarises all articulated bra needs, which have been collected with participants so far. Individualised bra variations can be extracted during the knitting process, according to specific individual needs. For example, body length, shoulder width, cup size, and neckline can be adjusted to be longer or shorter, symmetrical or asymmetrical, by extracting specific form elements made recognisable in the garment by different knitting patterns. With this technique, the modular bra alternative approach also offers customisable options for one-breasted and non-breasted women.
Re-FREAM project protectives and future-leaning workflow
I am delighted to continue developing the 3D knitted modular bra alternative within the Re-FREAM funding scheme. Together with the projects' co-creation partners Fashion & Technology at UFG Linz (3D avatar and digital garment creation), Profactor (3D printing), Haratech (3D scanning) and Empa (garment skin relation and fibre property testing) and with exciting external consultants, we will continue to develop the modular bra alternative in a cross-disciplinary-research and co-creation setting. At this moment, we are developing a digital workflow structure that will enable a custom garment to be digitally designed and digitally fitted onto a specific participant's body avatar. A customised bra alternative for this participant will then be 3D knitted and 3D printed with a breast support structure that will be especially beneficial for females living with one larger breast. Working at the threshold of medicine and fashion, we hope to contribute to bringing awareness to unmet clothing needs of affected females', to spark discourse about normalising asymmetric body shapes in fashion and about the bra as an inclusive and diverse garment beyond the spectrum of underwear.
Follow along with this ReFREAM project's development here: https://www.instagram.com/silk_hofmann/
View the project's research journey that led up to ReFREAM here: https://designfarmberlin.com/portfolio-item/embrace/ and https://www.d-lab.kit.ac.jp/people/2018/silke-hofmann/
Read recent publications of the project here: http://forschungskreis.com/project/need-based-clothing-design/ and https://www.vogue.de/mode/artikel/brustkrebs-interview-modedesignerin-silke-hofmann-mode-asymmetrische-korperformen
3D knitted modular bra alternative funding:
DesignFarm Berlin
image and video credits:
Models JACOBE and JULIA
Producer / Designer SILKE HOFMANN 
Art direction / Styling SONJA HODZODE
Styling JUDITH GÖLZER
Photography LAURA KNOOPS and JULIA LEE GOODWIN with ARNAUD ELE's support
Muah SERVULO MENDEZ
Set designer FALK VON DER BECKE
Styling assistant NOAH KAECHELIN
Video music / track ARNAUD ELE