Yokai Face Masks | Part Two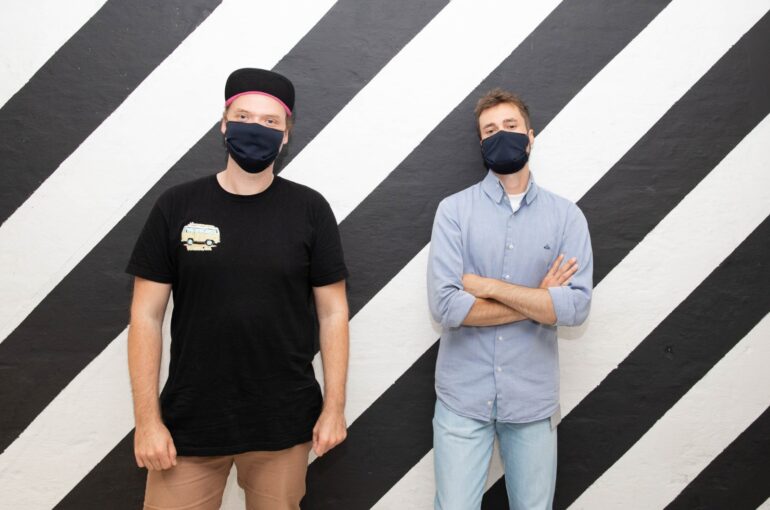 Going Into Production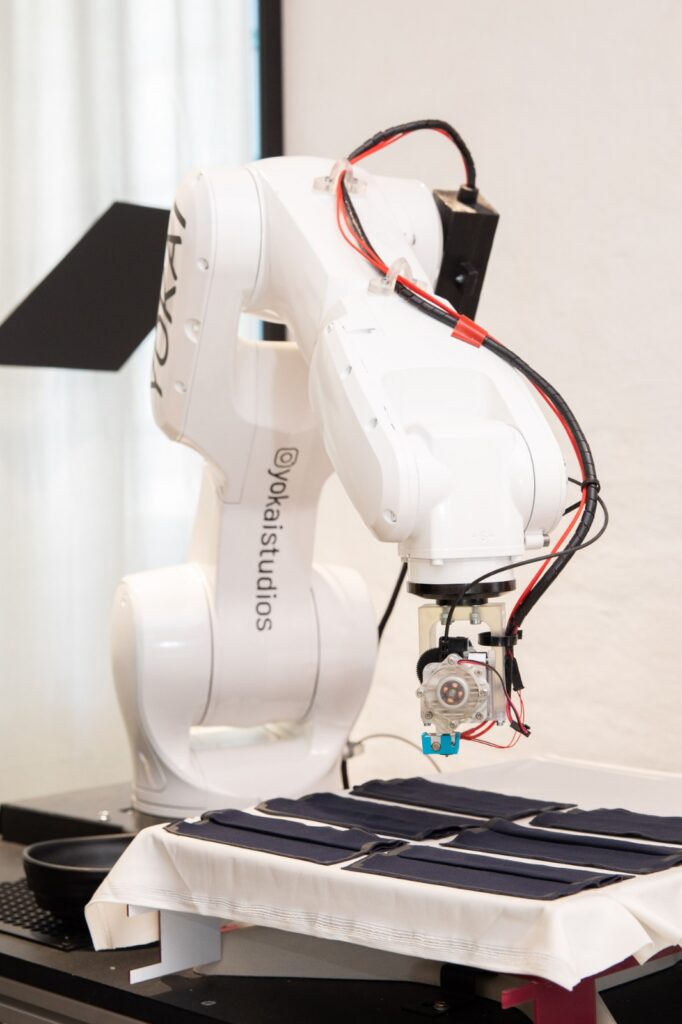 In our previous blog post, we shared detailed insights into the conception of our Yokai face masks. Today, we'd like to tell you a little more about the production and distribution, as well as some essential decisions we had to make along the way.
After the GRAND GARAGE gave us the green light for going back into our workspace, we immediately were on our way back to Linz. Now was the time that we put our ideas and concepts into practice.
But, as life has taught us many times before, theory and practice turned out to be two different pairs of shoes.
First of all, we had to analyze which limitations would come with the KUKA robot as production method of choice. How could a common manner of hand-production be translated into an automated solution? At this point, we tried a few different ways to go about the production.
---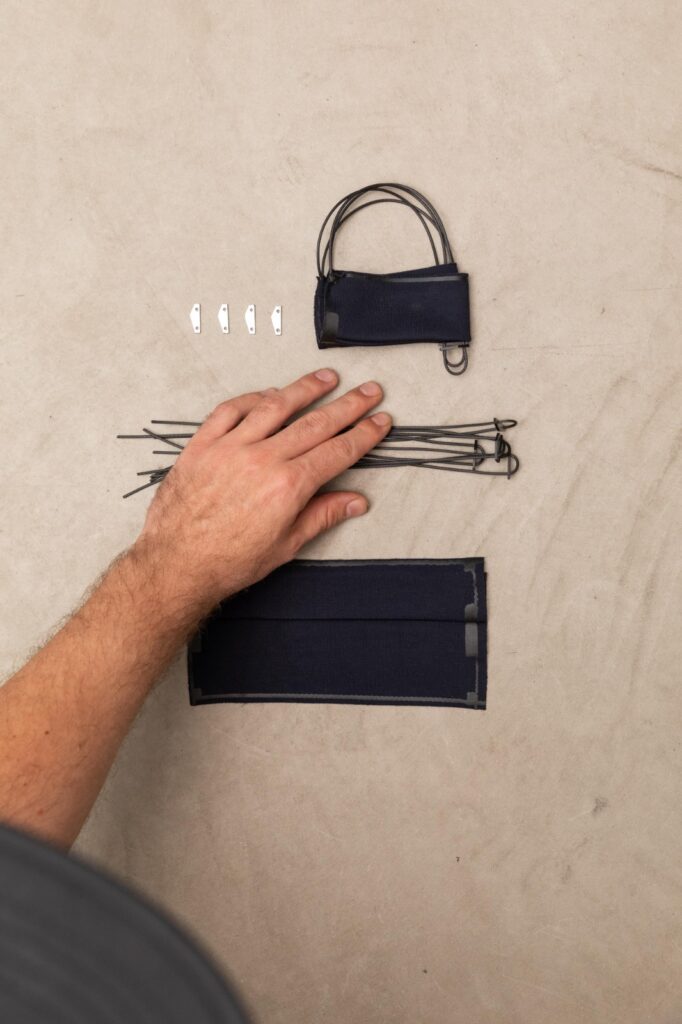 Our first attempt was to tightly stretch an elastic fabric across a board and print the outlines of the mask onto it. When relaxing the fabric, it would shape itself into a mask. Secondly, we designed a tube-scarf that you could wear around your head similarly to a balaclava.
The third attempt was to build our own folding bed, which would allow us to shape 8 masks at a time. We would then print the shape of the mask onto it using our trusty 3D-print filament and cut them into individual pieces using a trotec laser cutter which was available to us at GRAND GARAGE. The straps were made of the same filament and applied using a conventional hair straightener. This way of production turned out to be the most feasible, so we continued with our third method.
Other important issues we had to consider were the choice of fabric as well as the form of strap-application. It was important to us that the masks could be worn comfortably for a longer period of time. We deliberately searched for a fabric that would be suitable for everyday use. Finally, we set on a fabric consisting of viscose and polyamide as well as a small percentage of elastane. This type of fabric is very common in the production of traditional swimwear.
The breathability of the fabric would allow for the masks to be worn for several hours straight and would also work well for people wearing glasses. Another advantage was that the heat of the laser cutter would melt the edges of the fabric and there was no need for any extra tidying of the seams. In terms of strap-application we went for ones that would go behind your head and be adjustable in size in order to guarantee a maximum of comfort.
---
After producing the needed number of masks to supply for the GRAND GARAGE employees, we handed them out and awaited the first round of feedback. All employees were extremely happy and the praise for our masks overwhelmed us tremendously. Especially the GRAND GARAGE hosts, who were required to wear the masks for up to 8 hours straight, claimed that our masks were their favorite masks to wear for an extra-long shift.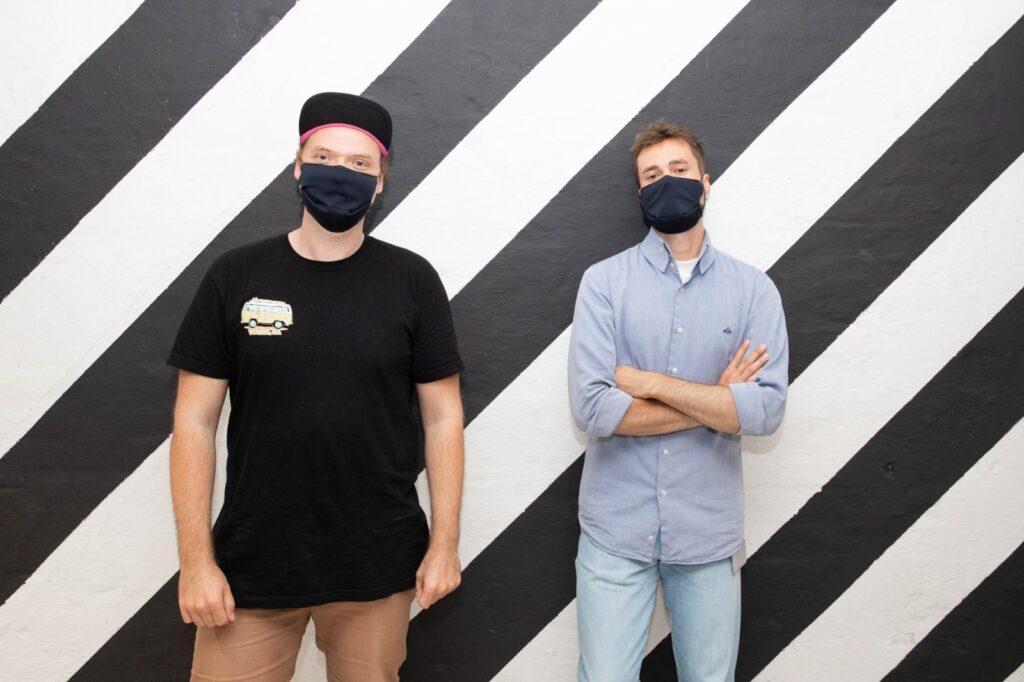 During a visit to the Tabakfabrik Linz, which is where the GRAND GARAGE is located, Doris Lang-Mayerhofer (member of the Linz city council/ arts and culture) also stopped by our small mask-studio and gained behind-the-scenes insights into the production. Her visit eventually also led to the mayor of Linz, Klaus Luger, visiting us inside GRAND GARAGE and expressing his admiration for our way of helping out during this global pandemic.
Their visits came along with a great amount of media attention , which led to many requests for us to produce even more masks. We believe that it's safe to say that face masks will accompany us for a little while longer, so we're now putting all our efforts into optimizing the Yokai face masks and continuing to create fashion beyond the crisis.
---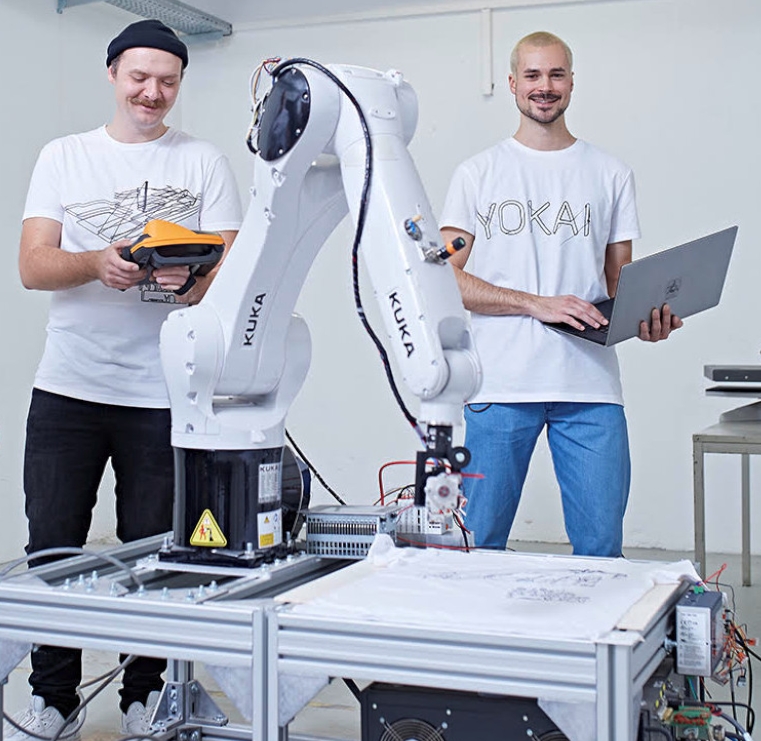 Yokai Team
We believe that design is a combination of functionality and innovative forward-thinking methods, that can reveal new looks of fashion products but at the same time, it should face the issues that we are challenging in the 21st century. This way of thinking gives us the opportunity to confront problems from different angles and is the result of the artistic and technical background of the Yokai team members and co-founders Michael and Viktor. The main goal of the Yokai Team is to combine new technology with well-known techniques for the creation of designs in new and exciting ways.
Image: Michael Wieser and Viktor Weichselbaumer (Yokai Team) (C) Mario Riener
Our long term goal is to build a robot based automated manufacturing system, which enables the local production of customized clothes.

Yokai-Studios Team