Sustainable Evolution MidTerm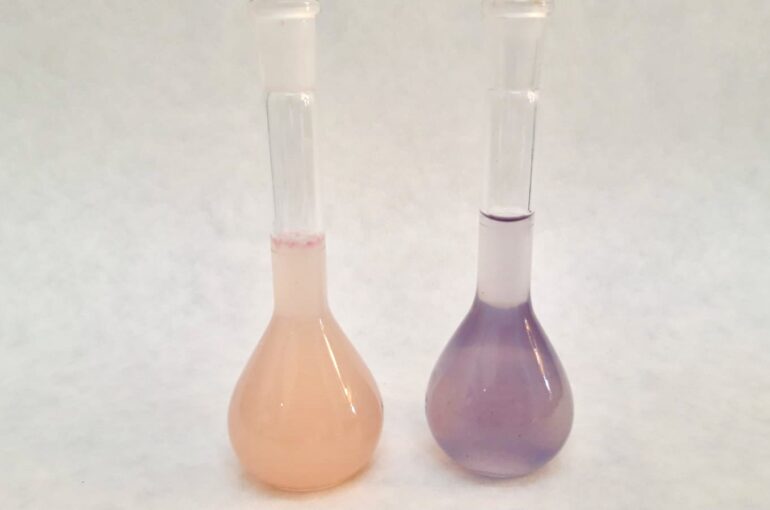 Midterm presentations were in mid April and it was a chance for all artists, technicians, hub managers and the rest of the organization committee to be able to see the progress in our projects. We at the Valencia hub (in Alcoy) were extremely lucky as all artists were present and we were able to do a live presentation here in Aitex.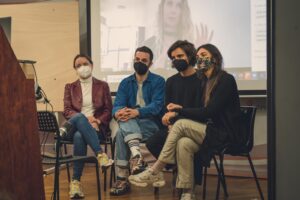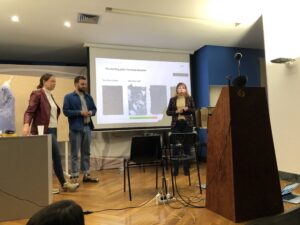 Me and Alicia, my lab partner, and scientist/technician,  that I work with constantly presented our work up to date. We showed the other artists and Re-Fream partners our bacteria in some petri dishes, small samples of our color extractions.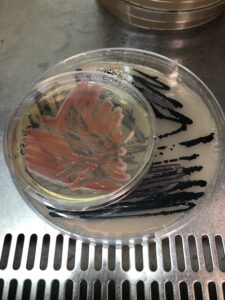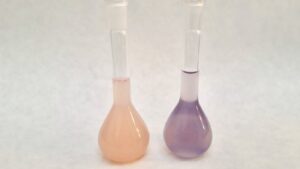 One the most interesting parts of the presentations were the conversations that sprung up afterwards, led by the innovation board. In one instance I was asked why I had not decided to use 3D printing technology for my project, and my answer to this was that I most definitely wanted to.  That it was there in my application for Re-Fream, but that after learning that there was only one very basic machine that worked with biodegradable filaments for 3D printing I had changed my mind as working with plastic goes against my ethos and that of my project. 
This sparked a very interesting conversation on plastic and its use in technology. I think this got everyone very engaged and many opinions and principals arose. What I enjoyed the most was that most of us felt the need to continue the discussion later on and a Slack group was created for future conversations with the Re-Fream group.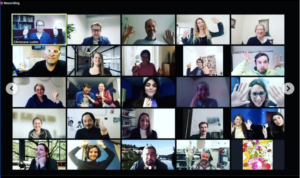 All in all it was an amazing experience that got us closer together as group. The closest we can be in these tricky and distant times.
:))
Loreto