Relational Design for Healthcare: An emotional and tactile experience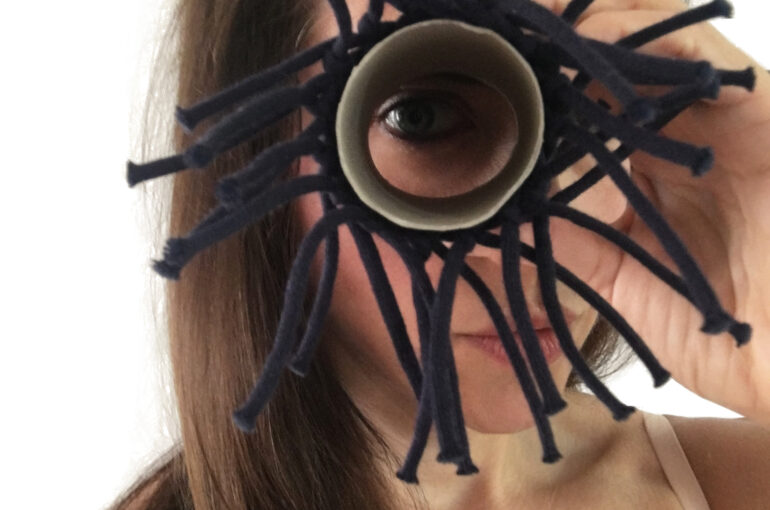 We are nearing the end of May 2020 and the entire world has now been in some state of shut down since earlier this winter because of the COVID-19 pandemic. It has been a strange experience so far that has brought physical limitations, but also emotional challenges of varying degrees. I have personally been lucky to only be affected by having to stay home, and I have been able to carry on quite well with my regular work routines and responsibilities, despite certain relatively small setbacks.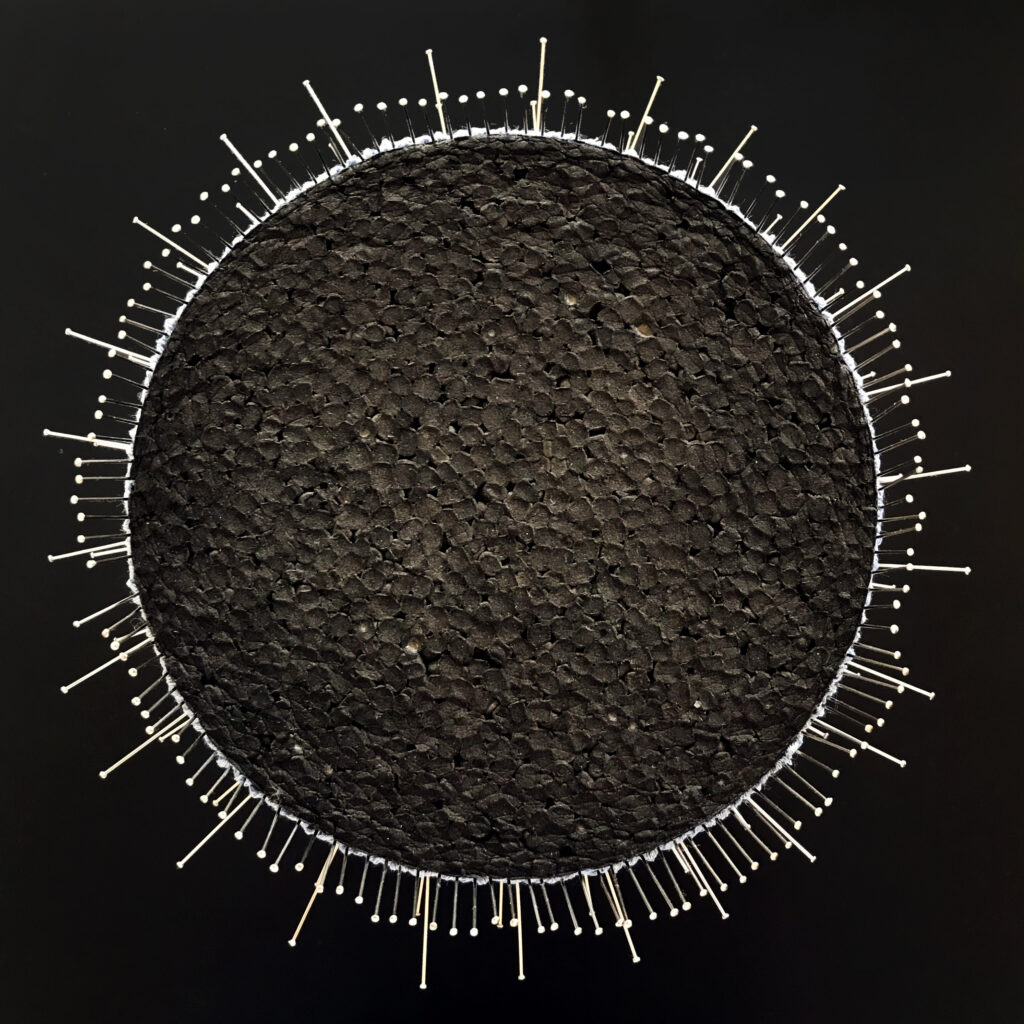 But this is not the case for all, and people are suffering in different ways. I have become familiar with how this disease can lead to emotional stress and anxiety through a second-hand experience, and this highlights the importance of recognizing healthcare as a matter of the body and the mind.
For the past couple of years, I have focused my work towards one project: creating a stroke rehabilitation method that is person-centered, and which uses beauty and creativity as an essential ingredient in the product and experience design. I believe that by bringing dignity and beauty into the rehabilitation process, the patient's motivation, outlook, perspective, sense of self-worth and well-being can be positively affected, contributing to the success of the treatment.
In my previous blog post "From Functional to Relational", I talk about the steps being taken in the development process to move from a functional sensor garment to a thoughtfully and sensitively conceived design that patients can connect to on a tactile and emotional level. Following a working session in Madrid in January with Isabel Berz, Alice Zainoun and Paula de Andrés, I began exploring several ideas based on the outcomes of our discussion.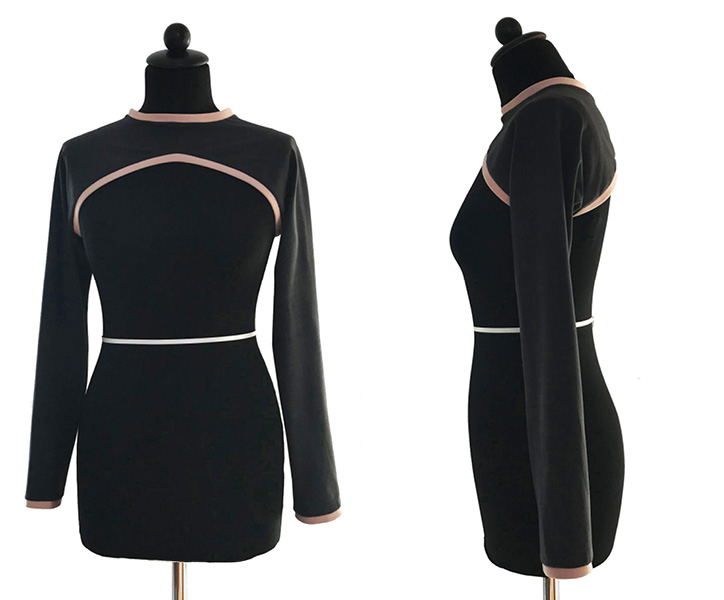 Beginning with the technical needs, we had identified what was necessary in the design to ensure that the product works, thinking as minimally as possible. For the EMG sensors to function, we would need a design that would cover the arm and shoulder muscles, and connect well to the skin. We would also need to ensure that enough pressure was added to the sensors to keep them in place and improve their output. We determined that a good solution could be to consider a two-layered garment with a sensor-sleeve under layer, and a second layer that could provide comfort as well as extra support.
The first task would be to start with the sensor sleeve layer, considering the technical requirements of the materials that I have been developing over the past months with Christian Dils from Fraunhofer IZM. The materials, which Fraunhofer calls 'TexPCBs' can be laminated to textile with heat. Up until now we had created simple armbands to test the material performance. The next step was to consider the material more carefully.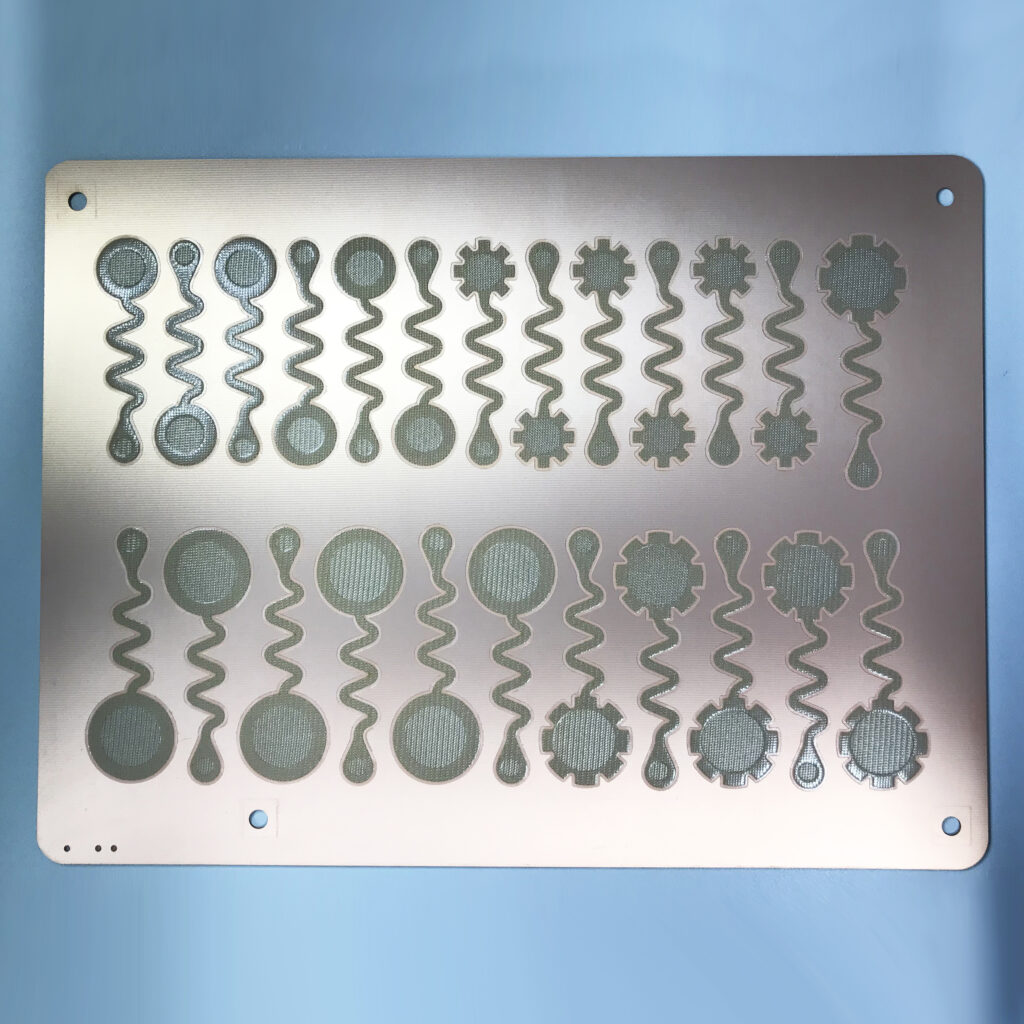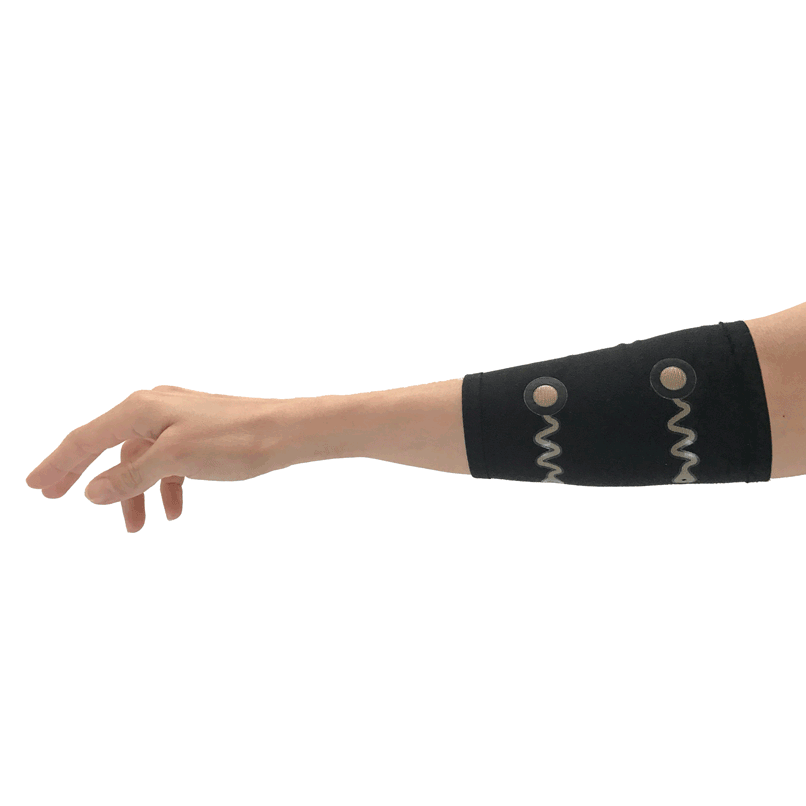 In early May, I began working with the Knitwear Lab in The Netherlands to develop this custom material. The first trials incorporate various knit structures with a range of yarns to indicate where the sensors should be placed. One idea is to create a sheer knit construction that is light and breathable, and which reveals the inner technology of the sensors.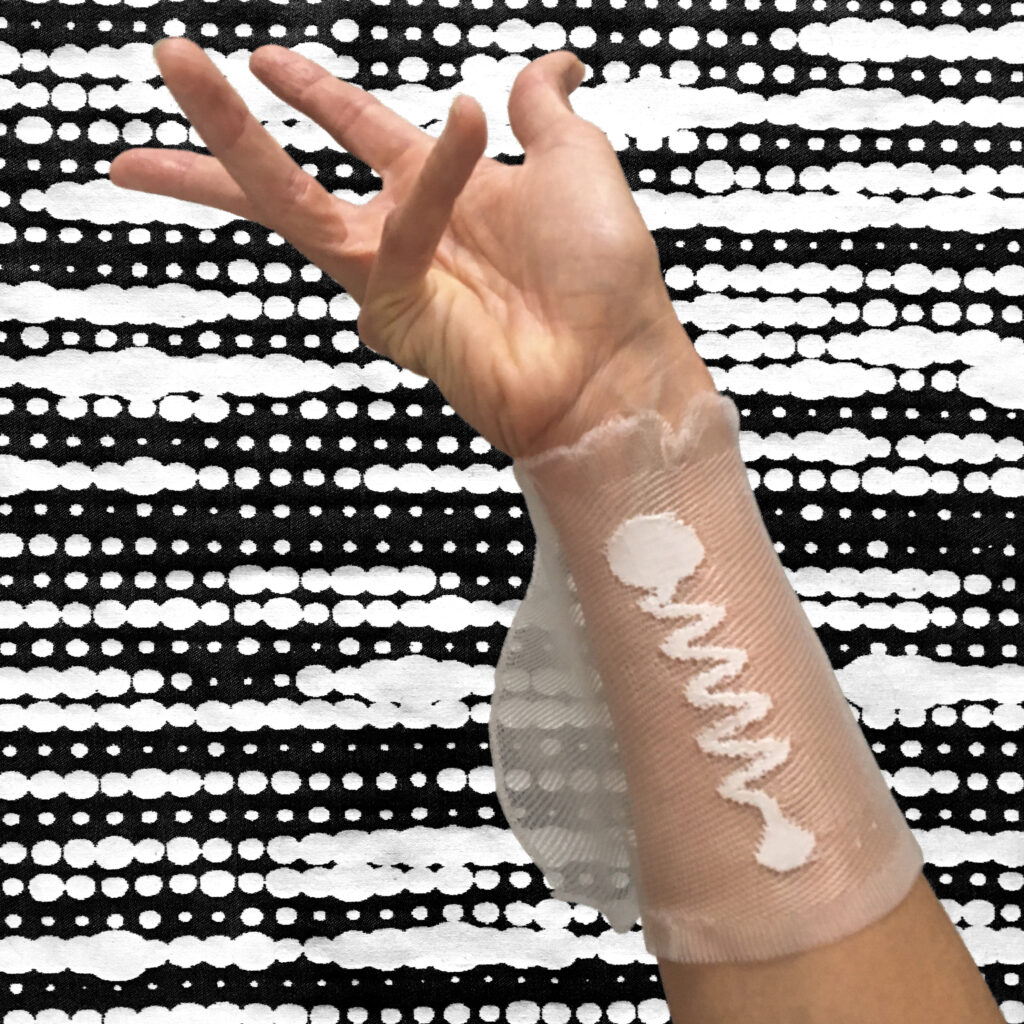 As we move from material development to pattern design, I will continue to work with Isabel, Paula and Alice to develop the shaping aspects of the garment.
For the second layer, I have been exploring a series of ideas, considering how a garment can deliver both relaxation and compression. For the first series of trials, I was reminded of a simple 'finger trap' toy from childhood, which uses a circular weaving technique that constricts around the fingers when pulled. I made my own finger trap toy, and then began experimenting with the technique on a larger scale.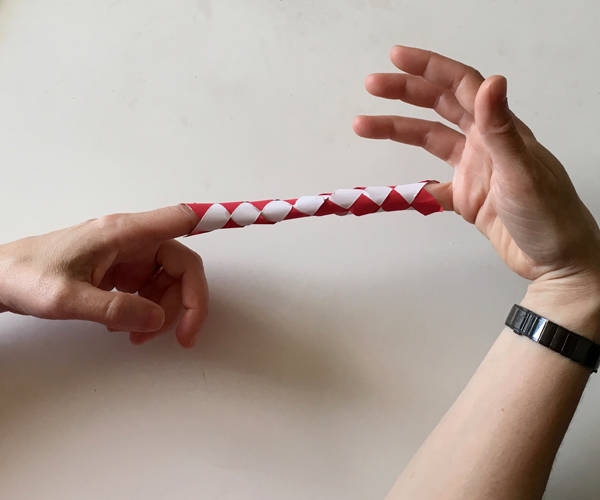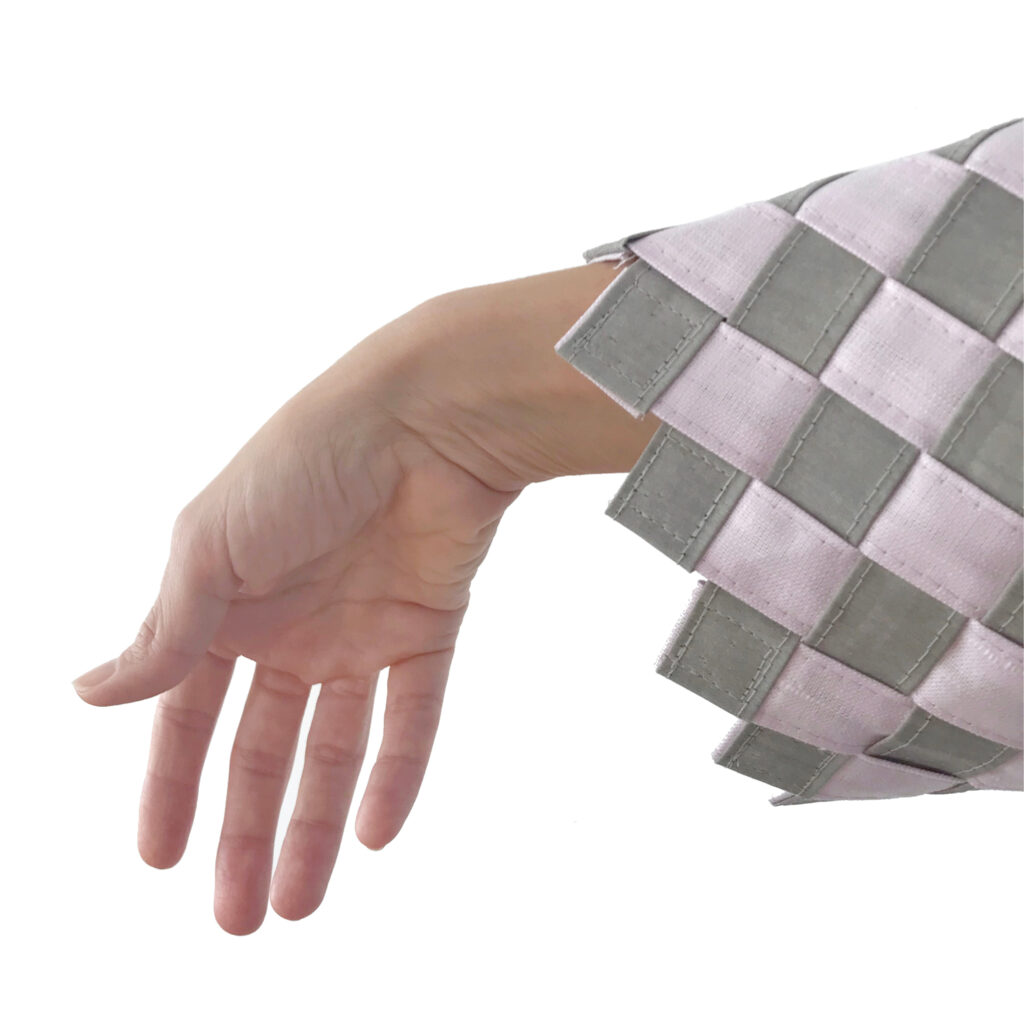 After understanding how the technique worked, I moved to the yarn level and began experimenting with how such a fabric could be constructed on a smaller scale. The interesting part is that this fabric is made without seams.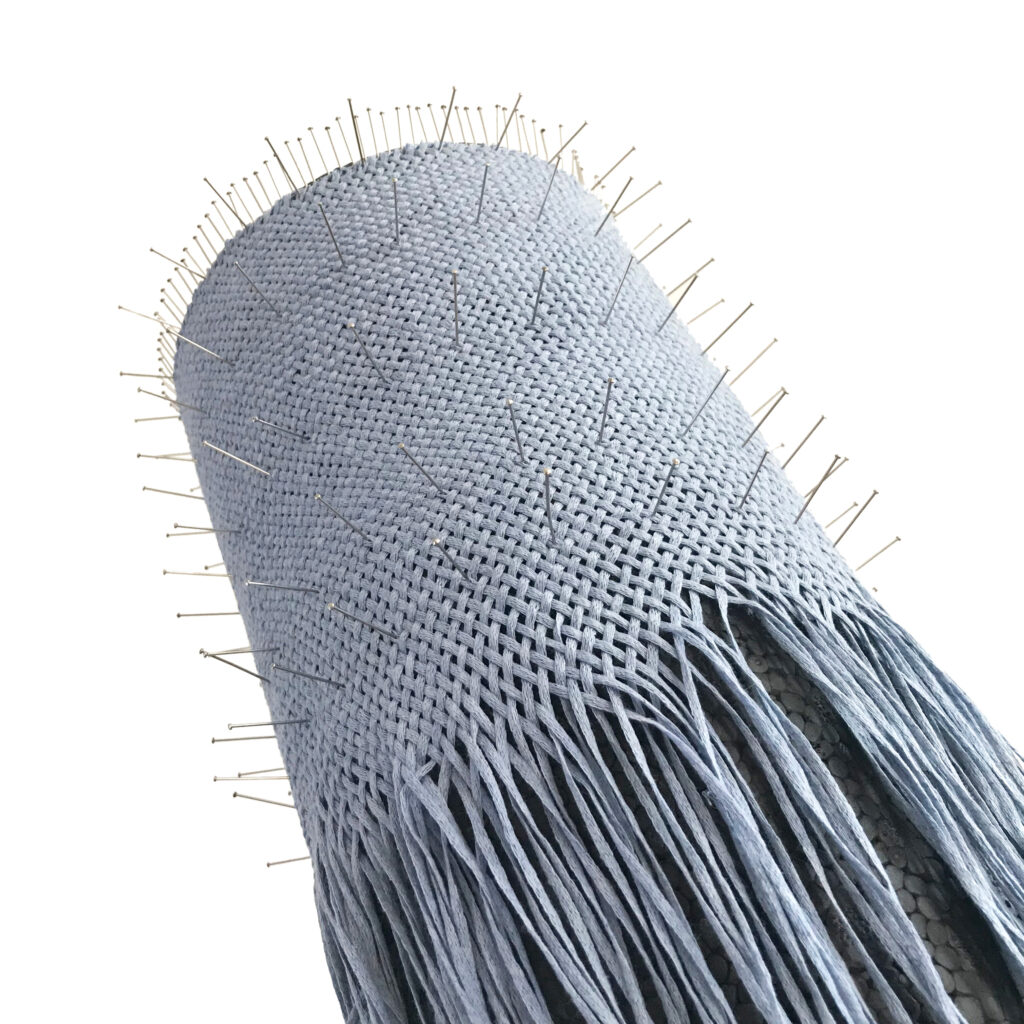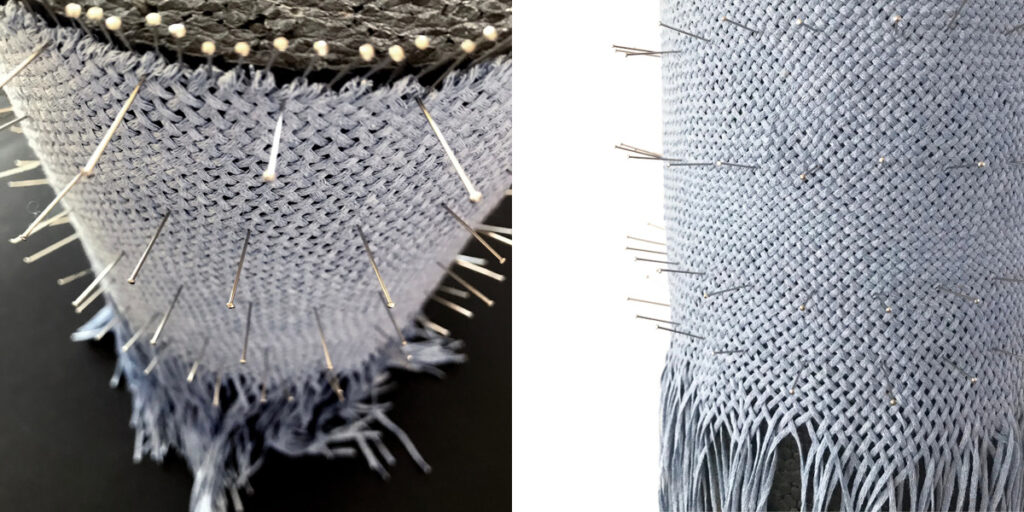 To my knowledge, it would be difficult to industrially construct this kind of seamless, tubular fabric in a custom shape. However, the end result of the process is similar to turning a woven fabric 45° on the bias. I created two samples to demonstrate this, both combined a straight and bias weave. I created one sample starting from the yarn (in navy blue) using a homemade template to create straight and diagonal weaves, and I created a second sample (in beige) using a loosely woven industrial fabric. The constriction effect was the same with each fabric.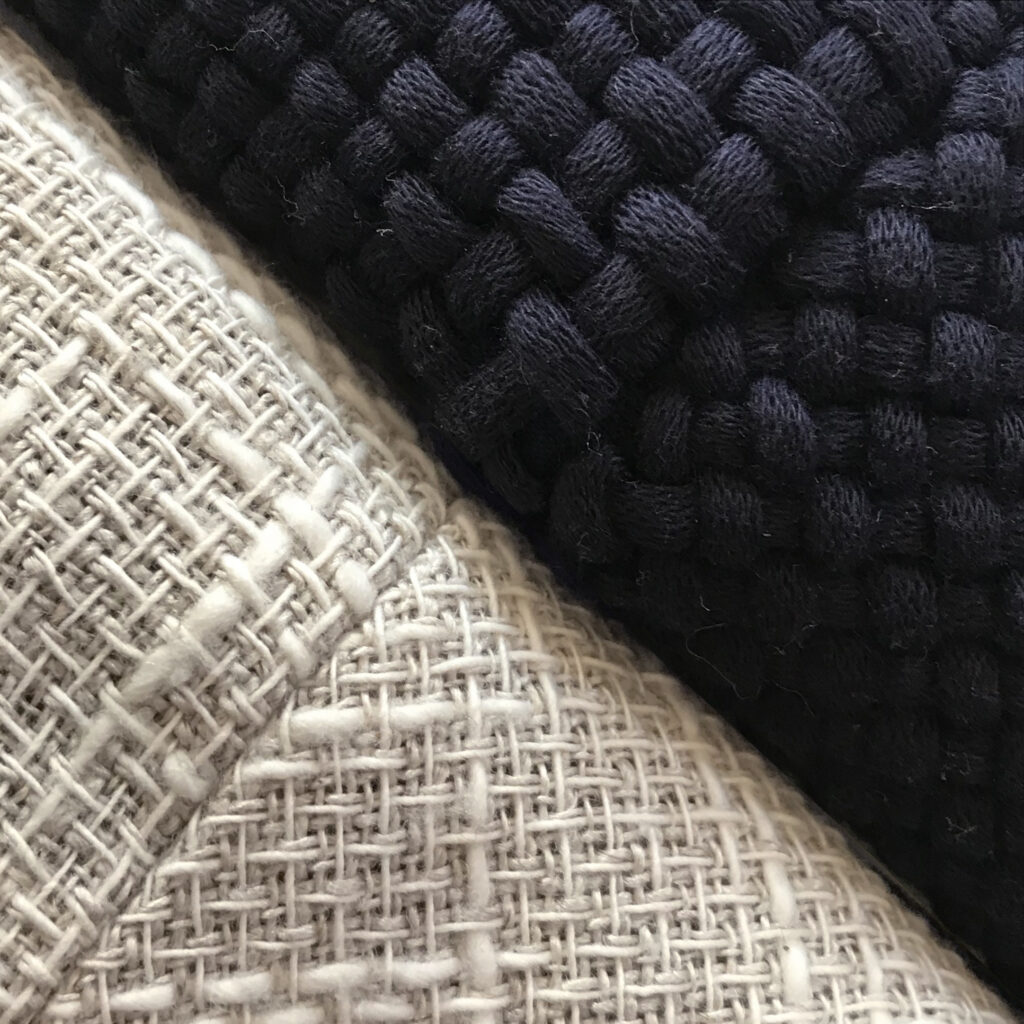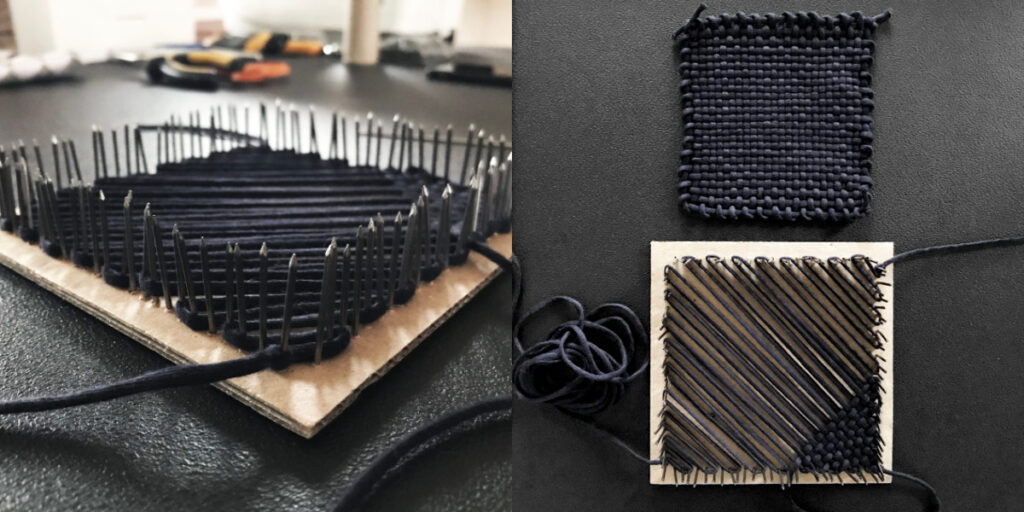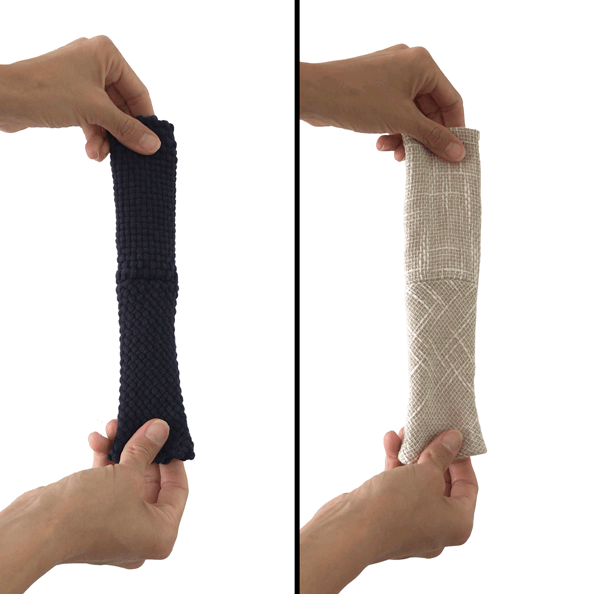 One option for the second layer garment could use a technique like this, creating a tight fit when the sleeve is pulled down, and perhaps hooked around the thumb.
Another concept that I began trialing utilizes a 3D printed snap idea. With this idea, a series of snaps would be printed on a textile in such a pattern that their closures could tighten areas of the garment, subsequently changing the shape of the garment itself.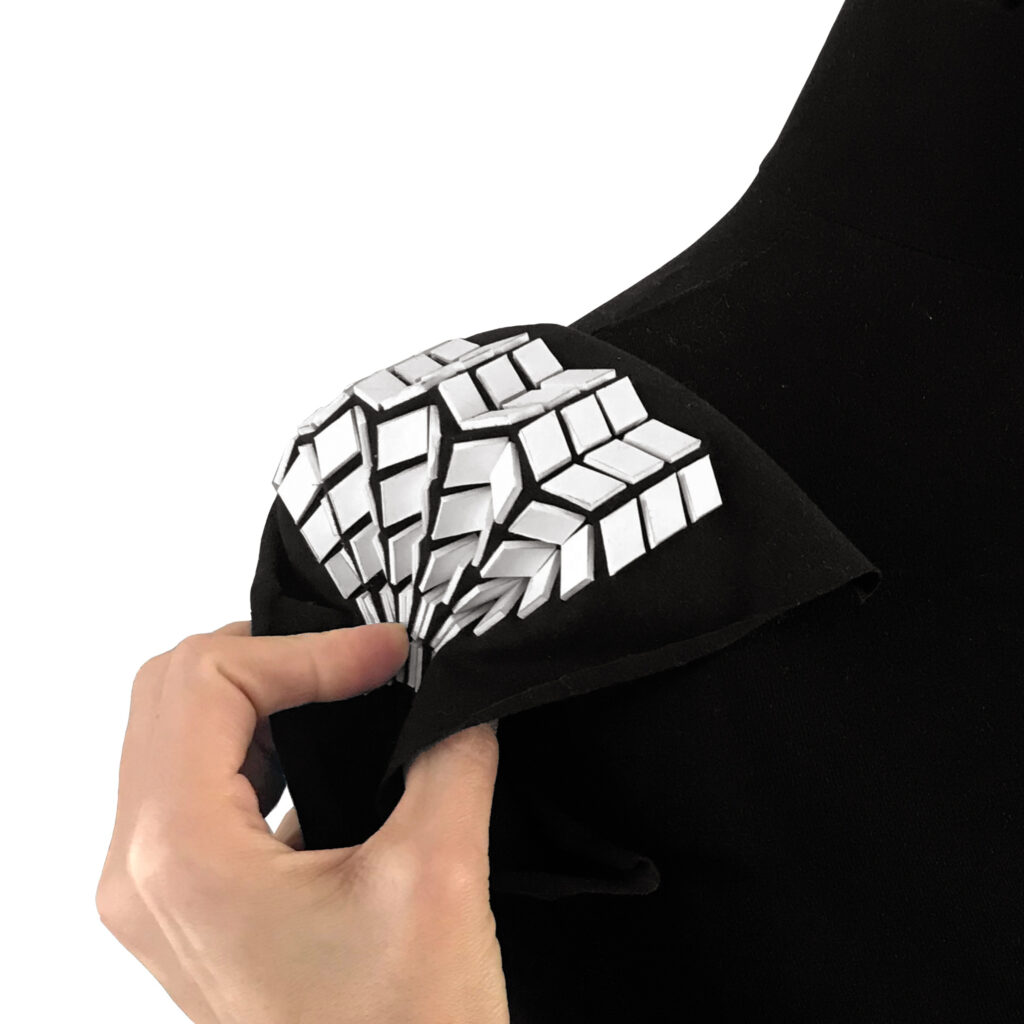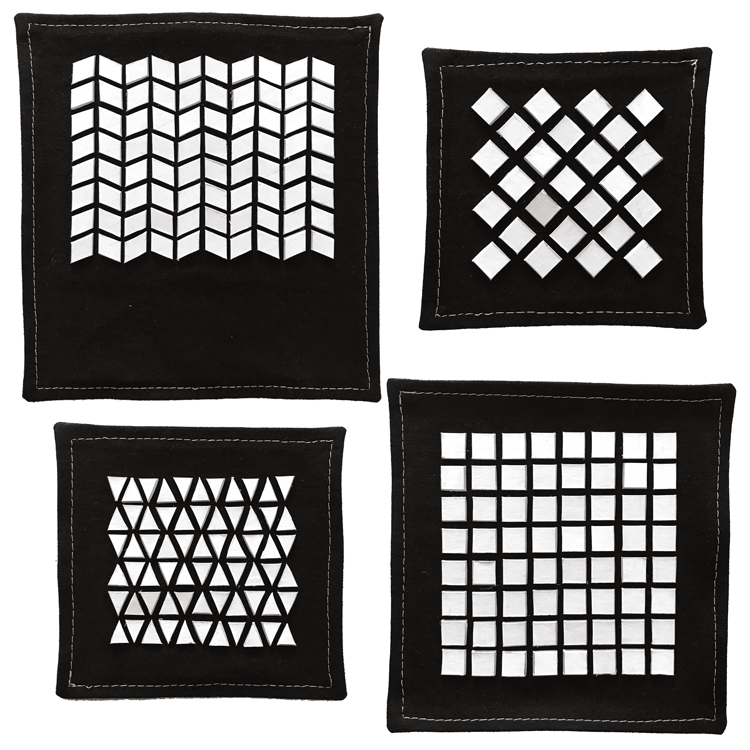 I am now working with Re-Fream partner, Stratasys, to develop these and other such designs, and test if such an idea is feasible. I will again collaborate with the fashion design experts to move from material experiments to garment design.
A third concept is to create a compression layer through various knit structures. For this idea, I will continue to develop samples with the Knitwear Lab. The ultimate design for this second layer will depend on the outcomes of the sensor sleeves, so we continue our focus there in the immediate next steps.
Many exciting things are beginning to take shape with the overall design and it is exciting to imagine and slowly see these new ideas take form. As we head into the final stretch of the Re-Fream grant, I look forward to the path of discovery that still lies ahead!
Follow my journey on Instagram: @thesmarsch