Fragments Garments #4 — Exploring Upcycling

Mid-Term Presentation
The entire Re-Fream community and all of its artists met in IED Madrid in January to present the advancement of the co-creation projects. This event allowed us to share both our preliminary results and the problems we were sometimes facing. As all teams and partners from the three Hubs were gathered, I had the chance to collect a lot of interesting feedbacks.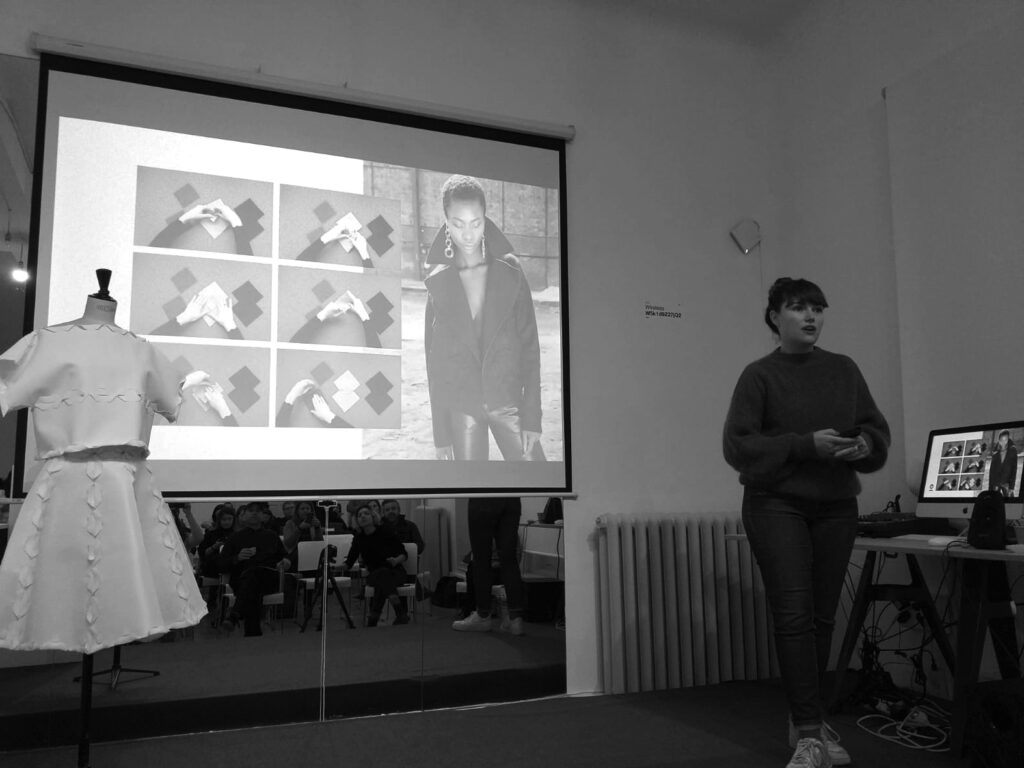 The one that caught the most of my attention was that my modular conception with small fabric pieces could allow for upcycling production textile waste. It had always been a research path I envisaged, but in which I did not have the time to invest in until then. I thought it was about time!
Collecting Textile Scraps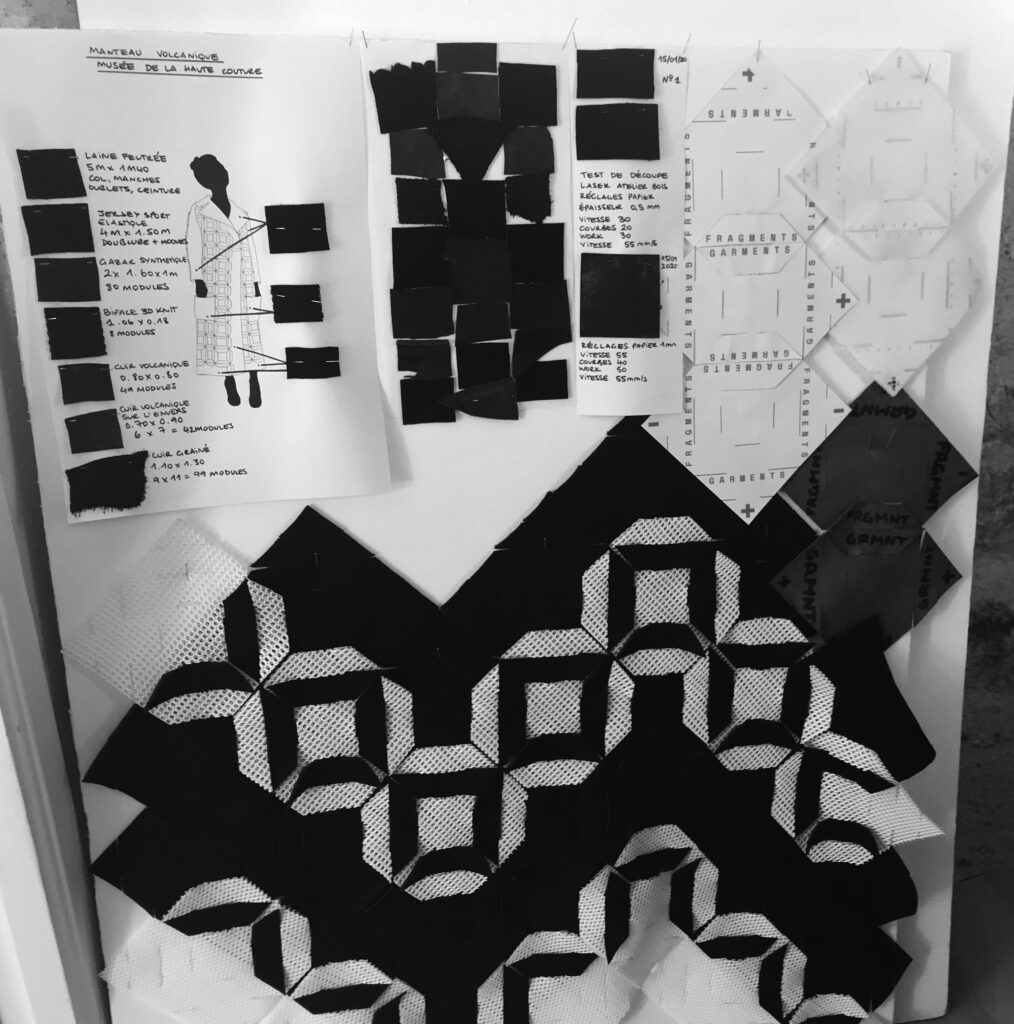 To explore this new development avenue, I started by digging into my own atelier's end-of-collection scraps. I decided to focus on black and grey material to give a sense of unity to the prototype in spite of the fact that it would end up being composed of a patchwork of different materials. I ended selecting eight different textiles: biface neoprene, biface 3D knit, gazar, felt, jersey, spacer, grained calfskin, laminated leather, and suede.
Puzzle Patchworking
The bigger fabric pieces were used to laser-cut the clothing archetypal parts such as the collar, sleeves, and hems, and the smaller ones were used to cut small square-shaped modules. The pattern created by the initial attempt to assemble the modules as presented above did not convince me so I decided to dismantle everything and to remount the puzzle part with an ombre effect going from the lightest grey to the darkest black while keeping the chevron shape.
I liked the second assembly attempt result much more and decided to leave the prototype like this, just replacing the wool collar by a grained calfskin leather one to add more drama to the piece. I completed the look with an inner lining made of large panels of thin jersey to add more comfort.
Here is the final version of the prototype, in my next post you will discover the beginning of my co-creation residency in the Hub Linz, and my collaboration with the company Profactor, specialized in 3D printing.