Prototyping, natural dyeing and laser cutting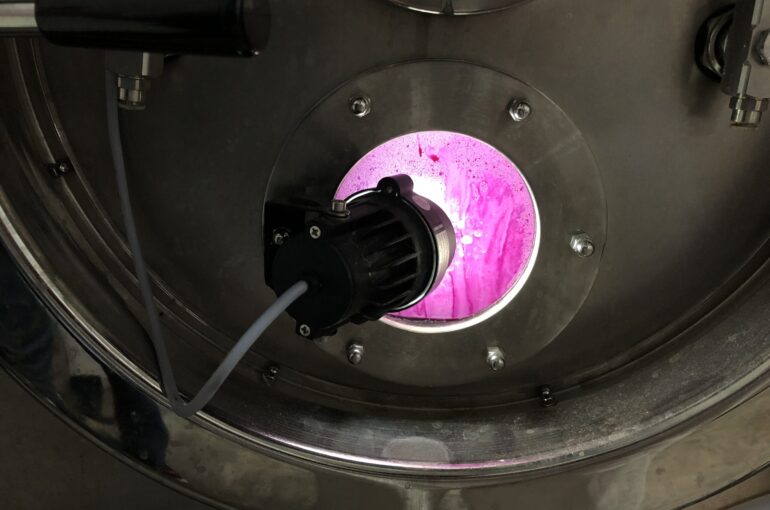 Prototyping, natural dyeing and laser cutting
During this whole process, garment design and manufacturing has been at the center of our project. I have subcontracted professionals in this area as to have a better and more experienced approach into creating these garments. Textiles have been very important from the very beginning, as I am only working with biodegradable materials. In this case we haveworked with; organic cotton, silk and a silk hemp mix.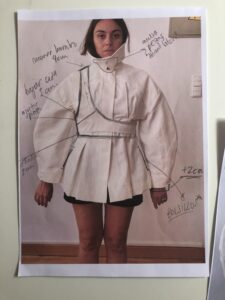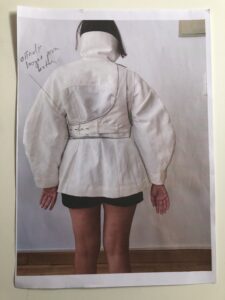 Here are some images of our garment urban manufacturing production process in Barcelona, we have worked closely with Itziar (garment production manager) and pattern makers Maria and Estrella, and with Judit who has been in charge of sewing.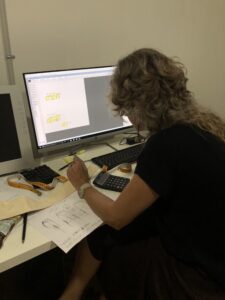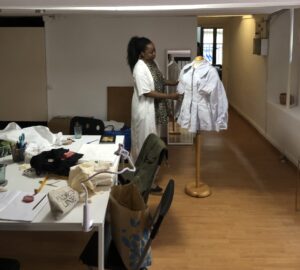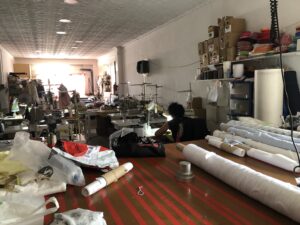 We also worked closely with the technicians at Aitex to dye our ready made garments and some textiles with natural dyes. We used Marigold, Logwood, Mulberry and Kerria Lacca with the Eco Finish nebulization technology to optimize dye percentages and reduce water used and waste. At the same time that we were dyeing we were working with the laser technology available in Aitex to laser cut some patterns for sustainable finishings of my garments.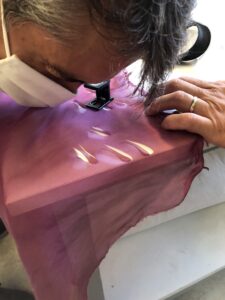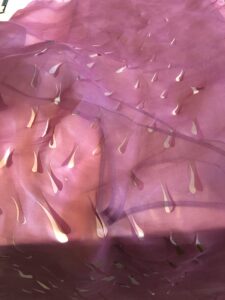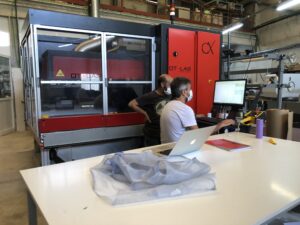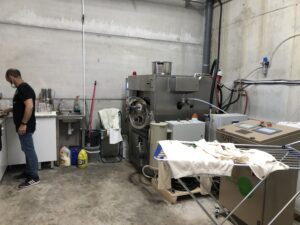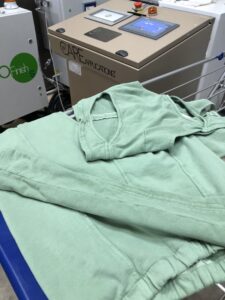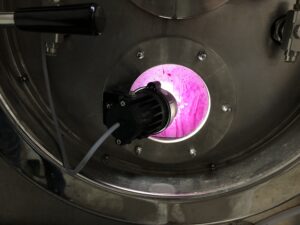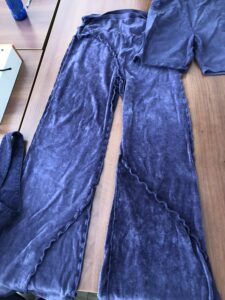 It has been very extensive work to create, dye, and laser cut these garments. We have definitely had some ups and downs in the process and prototypes still need work. We continue with making our prototypes come out as best possible!
Loreto