Needs-Based Clothing Design processes thrive through human connection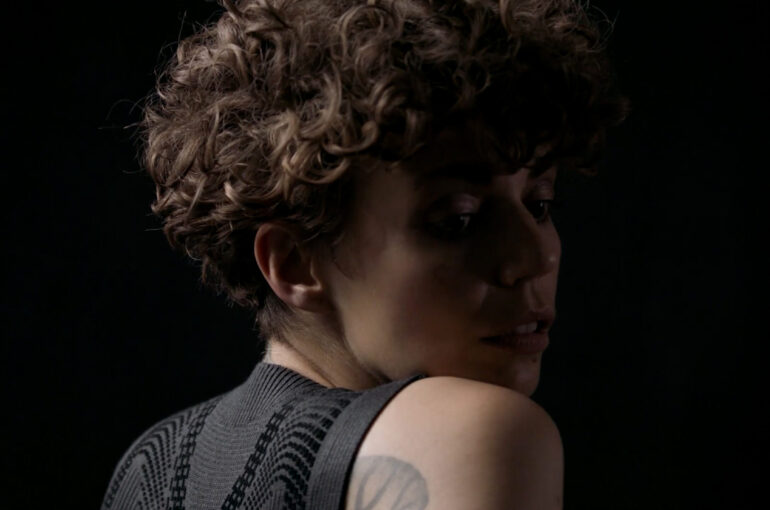 This is my final blog post within the Re-FREAM funding scheme. The last nine months have been an exciting experience, full of learnings and pathfinding moments into garment wearer engagement in needs-based clothing design. I am incredibly proud of the team that has worked tirelessly on the bra alternative development. The resulting product is a professional and refined modular garment that supports the wearer's specific bodily situation. This soft construction is achieved through the engineered knit patterns and self-directed tessellated support structures, which rely on the clever concept to lock the elasticity of the knitted loops in strategic places on the garment. This locking mechanism can be executed with simple equipment, such as custom plotted heat transfer foils. The self-directed tessellated support structures algorithm reacts to the individual body topography of the 3D scanned garment wearer. One of the highlights during our project development was a moment in our last prototype fitting. Our project participant Viktoria tried on her final custom garment for the first time. She reported to the team that she could feel the soft support on her body, especially on the side that might have been impacted most by her breast cancer treatments. This was the result we had hoped for. In our engineered knit development, we worked out the knit patterns in detail, up to a professional standard. We reached proof of concept that the base garment is, in fact, mass customisable. We completed two versions of the bra alternative according to the individual needs of our project participant.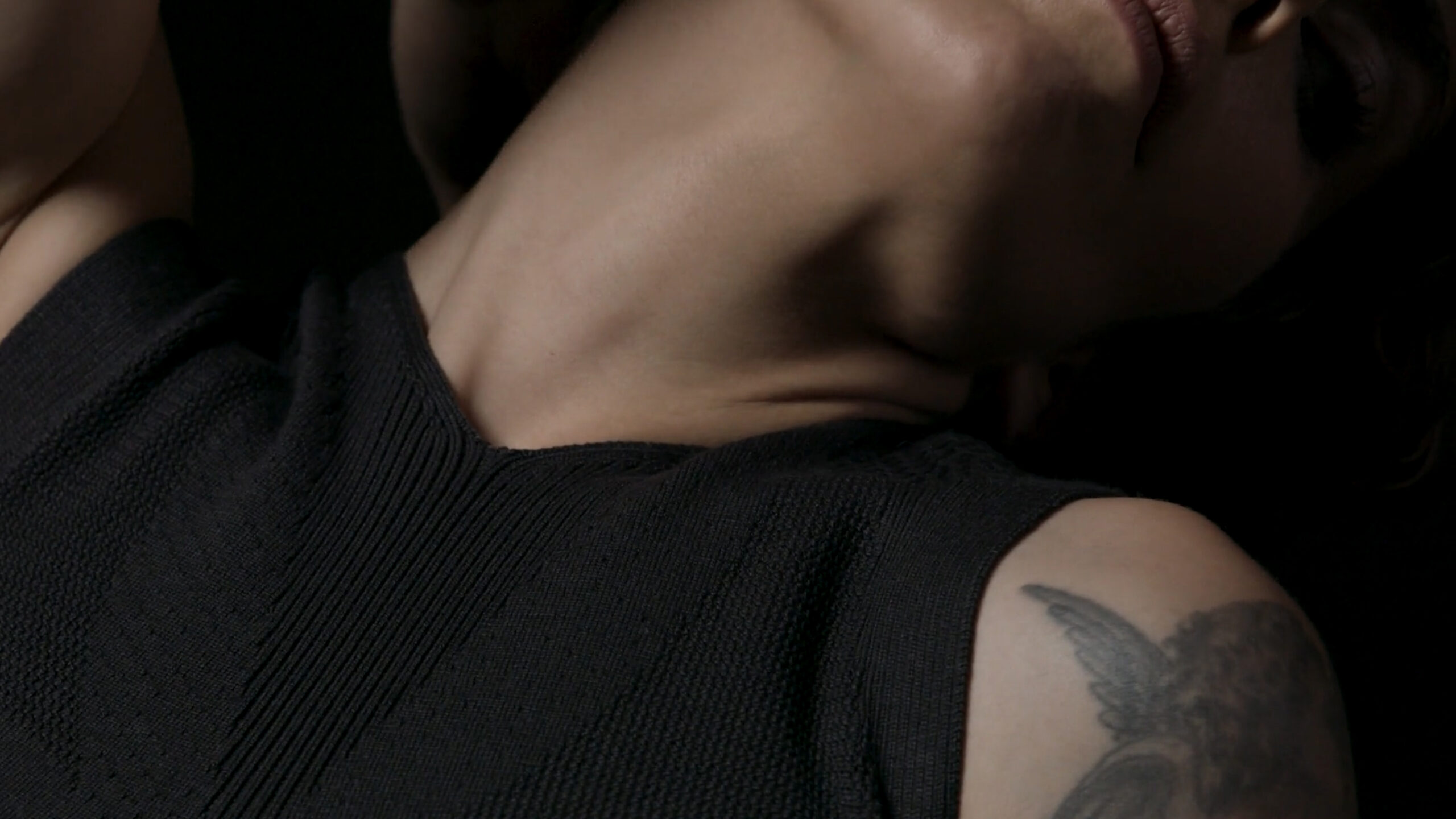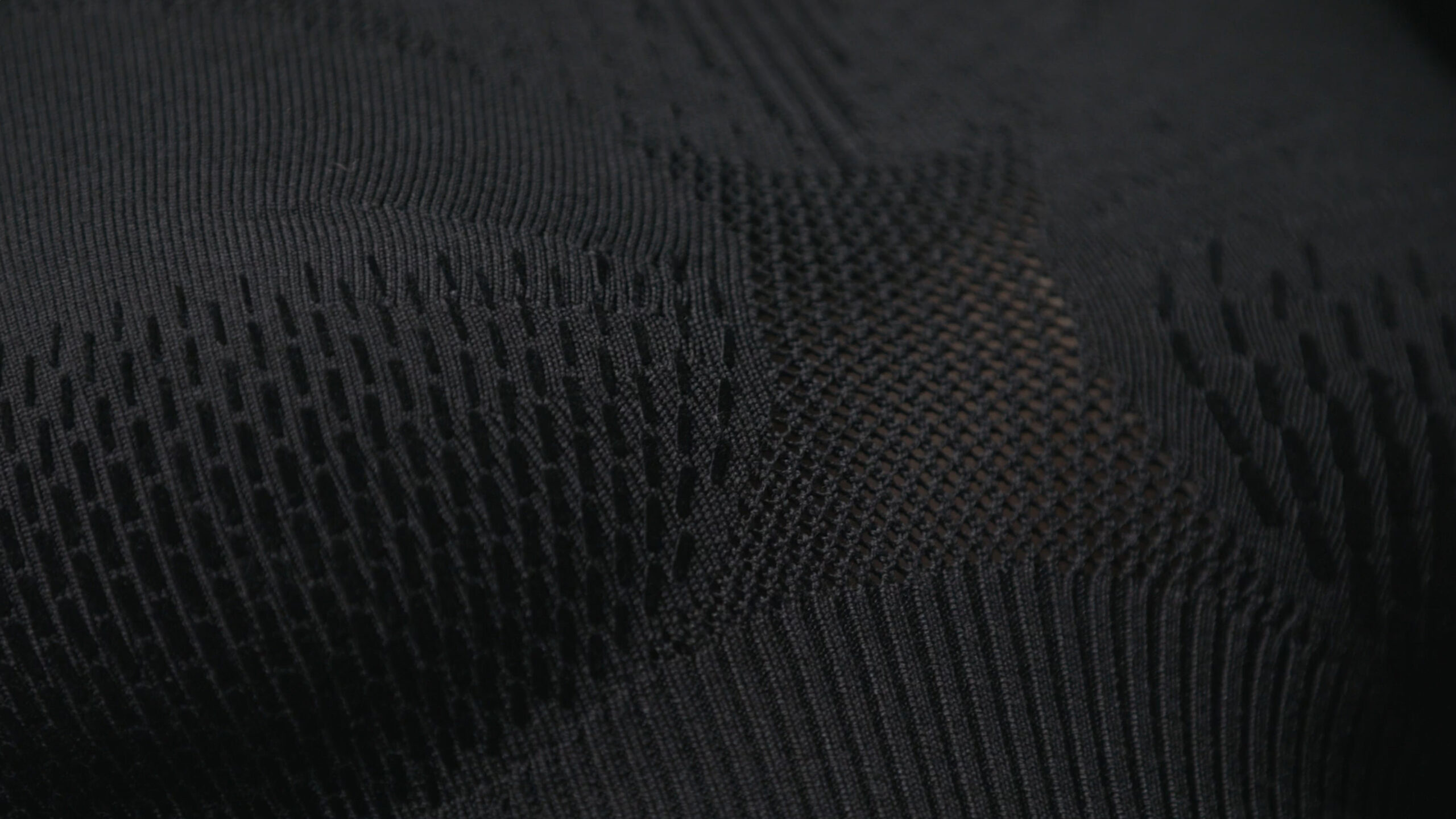 Besides this analogue development, there have been other project outcomes during the last months. Amongst them are new skills I have acquired, which I hope to nurture and become more proficient in, in the future. I have tried myself in videomaking and co-directed a short visualisation of the bra alternative base garment. I learned from an amazing creative team that helped me understand the rhythms of storytelling and the iterations and loops of raw footage editing. I also ventured into digital garment designing by looking over the shoulder and receiving fantastic guidance from Re-FREAM partners. I am excited about both skills and hope to develop and expand them further in my work.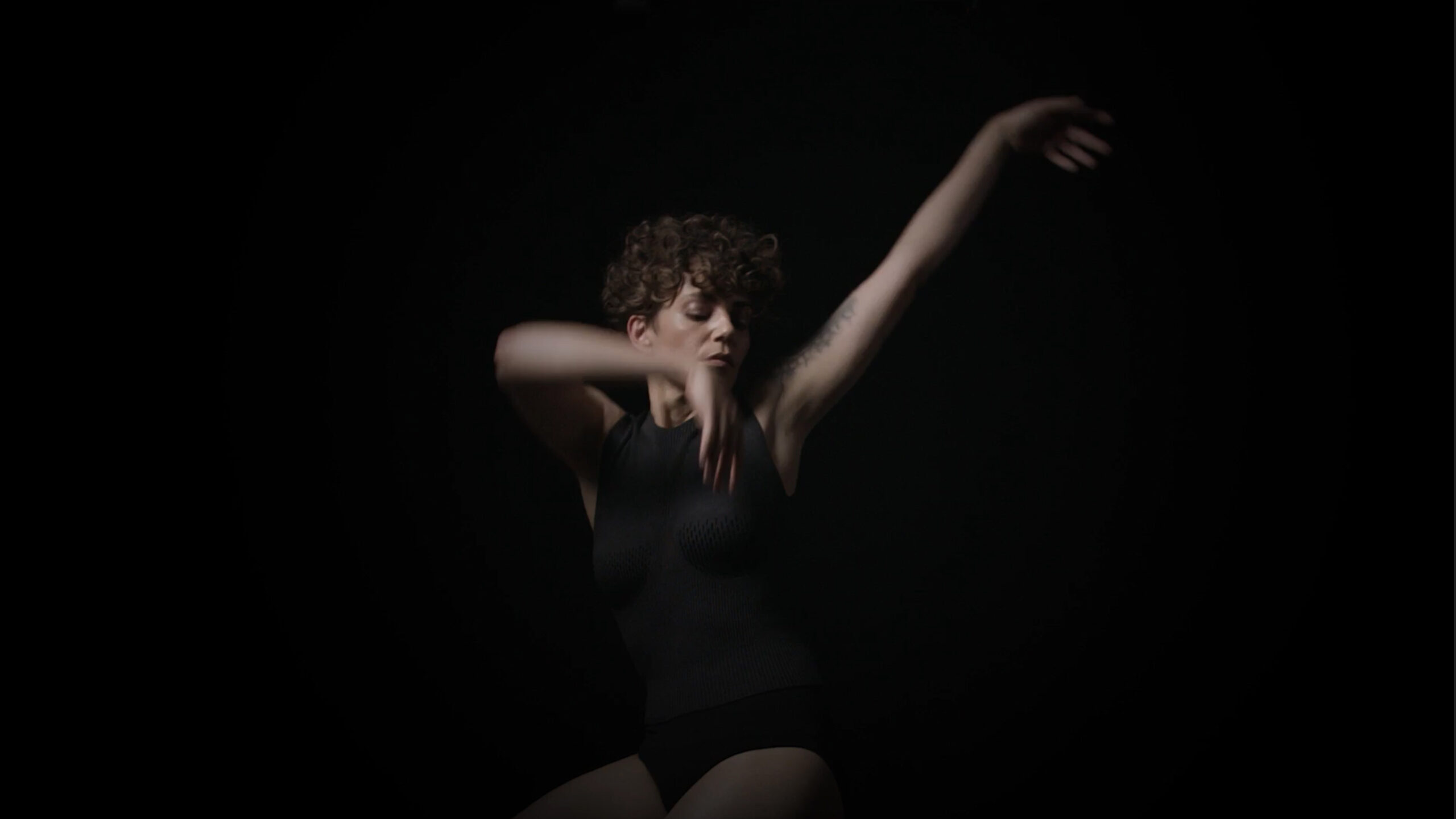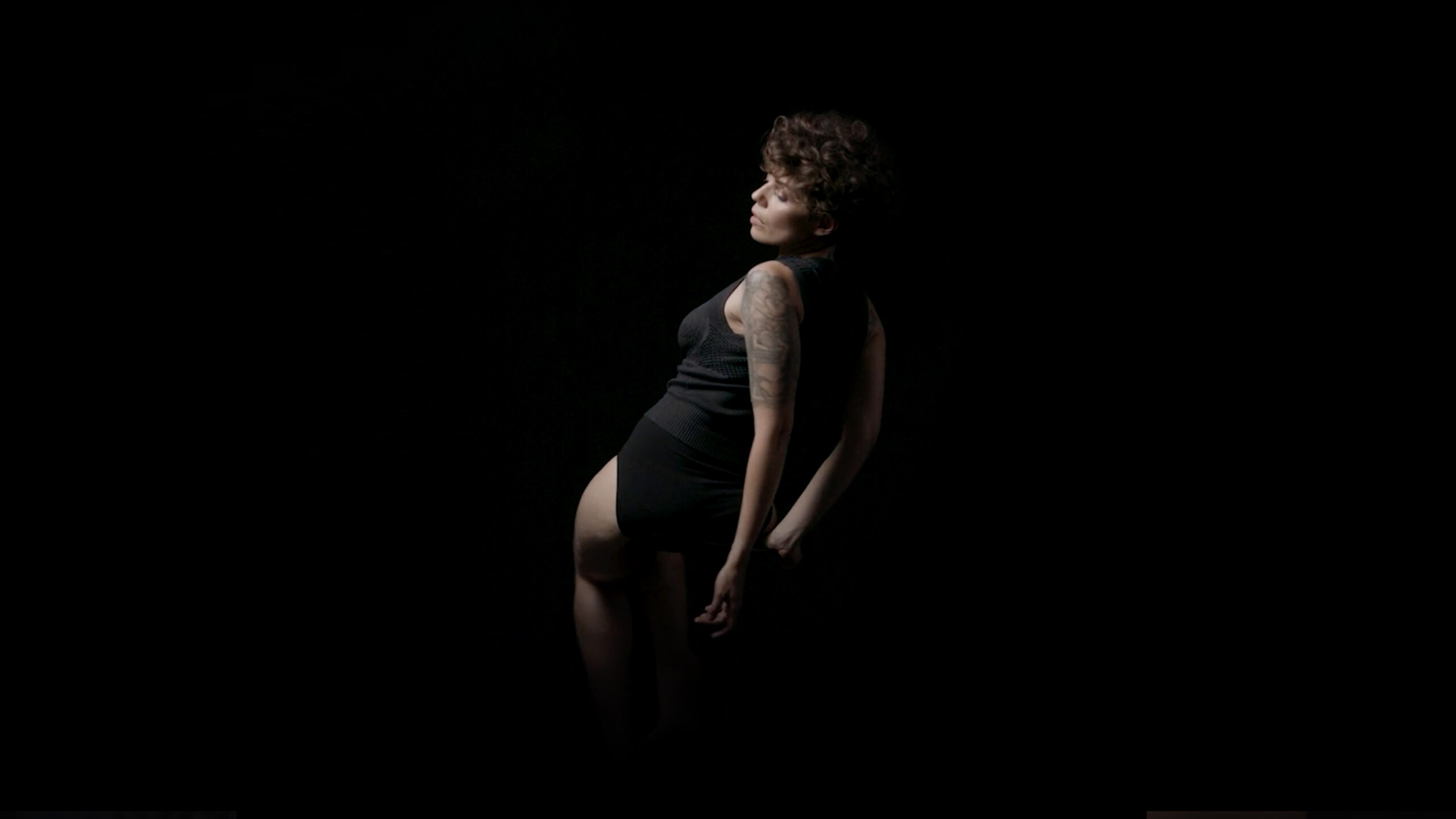 Out of the active and engaged connections to my fellow creatives within the bra alternative development, comes maybe my most profound piece of learning within the Re-FREAM project, and I would like to end my blog posts with this mental note. – No matter how advanced the technologies at our disposal are, it comes down to the human-to-human connection to make a project successful -. The foundation for excellent product development is a human connection. Such entails engagement and interaction, interest in the subject matter and willingness to learn about it, respect for the involved crafts, traditions and techniques, passion for pushing beyond them, and maybe most importantly, shared ethics and values! Technology is only as helpful for a project as the human engagement runs deep! Without an invested team, without time spent human-to-human (in person or virtually) and without conversation and thought exchange, technologies are just unused potential. I find this learning essential and straightforward. In product developments, we humans ought to cherish our ability to form connections and put in the time to nurture them.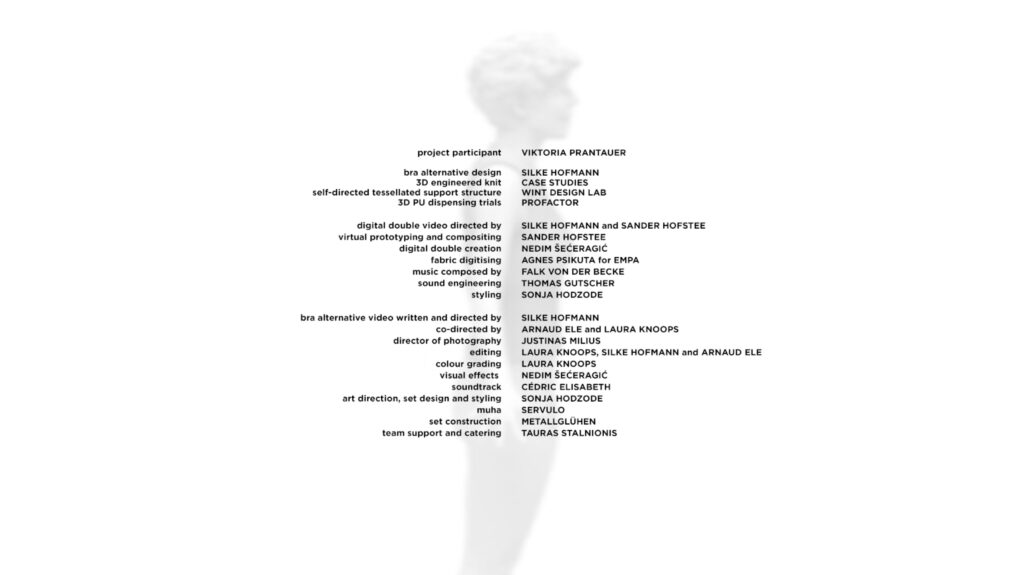 Images portraying Viktoria Prantauer by Arnaud Ele with Laura Knoops and DOP Justinas Milius Miliauskas