Unique new nebulising UNO machine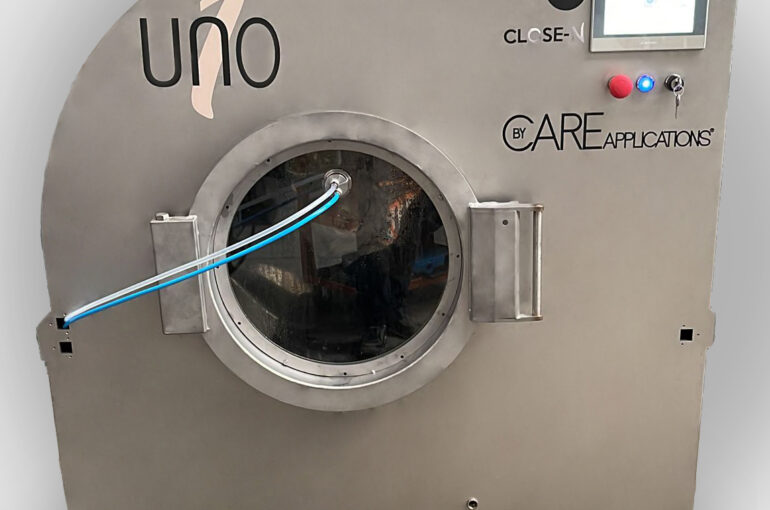 The new machine which has been entirely engineered and developed by Care Applications within the frame of the Re-FREAM project, is called UNO. It is a sample machine for the garment processing industry, garment wash, garment dye, and garment finishing including functionalisation. What makes it exclusive is the unique design, which has made it patentable.
UNO was born out of the need in the textile and fashion industries for a machine capable of processing a very small number of garments, thus avoiding the unnecessary use of raw materials in the initial phases of design. UNO enters the textile design and manufacturing chain at the beginning of the initial samples, completely turning around the current market where the samples are made in machines which are needed several kilos of garments to make the first sample a small amount of kg. of sampling but using a large amount of water and resources. Thanks to the shape and dimensions of its patented morphology, the industrialisation of the processes becomes easier by maintaining the same water ratio and similar mechanical action as production machines. Its aim is to process from 1 to 5 garments/batch reproducing results from samples to bulk.
UNO machine, with a total volume of 300 litres, is able to work with 5 litres minimum. While a standard sample machine, same volume and diameter has a minimum litres of about 20-25 litres. The novelty of the structure of the machine and the results in terms of quality and reproducibility of the different dyeing and finishing processes through the nebulisation technology integrated into the machine using the minimum amount of resources makes it an object of scientific study.
UNO can also produce small batches of garments, thus allowing customisation. This machine will act as a demonstrator that will help artists and designers to gain greater control over design and process, relocation of manufacturing, and more efficient stock management with loading from 0,3 kg to 3 kg, allowing fabric savings too.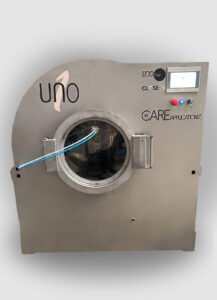 New nebulising UNO machine. (C) Care Applications, 2021
Traditional dyeing processes on PFD (prepared for garment dye), fabrics, or traditional denim washes, as well as functional finishes, can be developed through the UNO and ECOFinish metering nebulization system. It can be applied to any soluble/emulsifiable product with evenness, control of the process, and reproducibility with great savings if compared to conventional processes: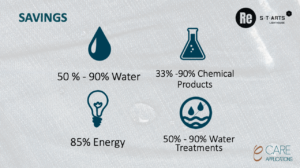 Savings. (C) Care Applications, 2021
This small new configuration reduces friction and mechanical stress without damaging the garment using new and sensitive materials other than cotton, such as lyocell, linen, silk, wool, polyamide, cationic polyester, etc…, widening the sustainable concept of the garments processing and helping to bring Urban Manufacturing in Europe to the next level.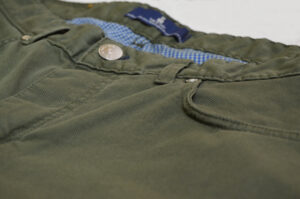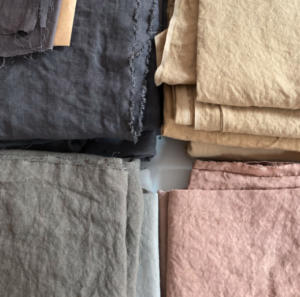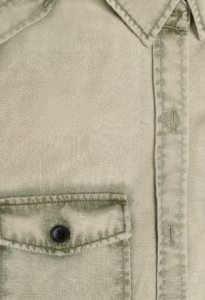 Cotton dye. (C) Care Applications, 2021 – Linen dye. (C) Alexander Bello, 2021 –
Lyocell dye. (C) Care Applications, 2021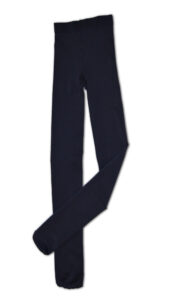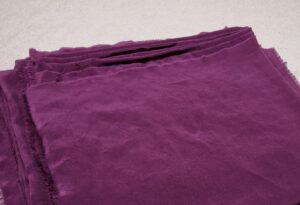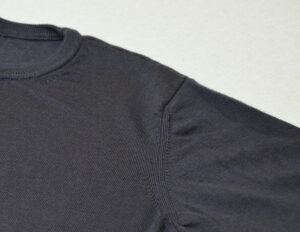 Polyamide dye. (C) Care Applications, 2021 – Silk dye. (C) Care Applications, 2021 –
Wool dye.(C)Care Applications, 2021
Care Applications works to reduce the negative environmental impact generated by the garment industry and the UNO machine shows an alternative means for making the current production plants more sustainable and greener. This will allow them to follow rapidly changing market dynamics with product customization, quick response, quality, reproducibility while also improving the quality of working environment.
As mentioned, sample machines are the first steps for production, so a reliable, reproducible, and sustainable sample machine will provide sample garments with a guarantee of success within the production process. So that the UNO nebulisation machine will act as a demonstrator for fashion materials and goods that contribute to the environmental and social benefit, as well as to the European innovation capacity. It also improves the efficiency of resources by reducing the carbon and hydric footprint for small-scale production and following the requirements and needs of each end-user.