The Mid Term Presentation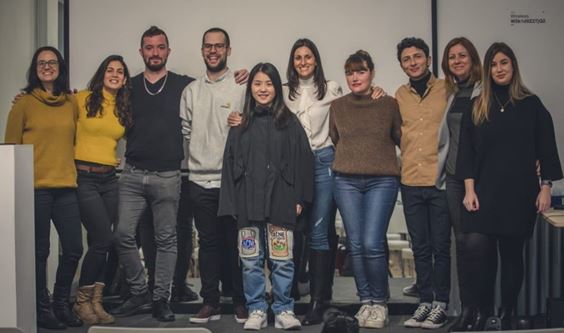 Photo: Somosmonos
The MidTerm Presentation is an opportunity for our Art/Tech teams to get together with Hub Managers and members of the Re-FREAM Consortium to present the progress of our co-research projects. Planned right at the halfway point of the 9-month timeline, projects are evaluated and assessed in order to help the teams refocus towards the best possible result for their Final Presentation. The MidTerm is an important milestone in the Re-FREAM Art/Tech Collaboration Process.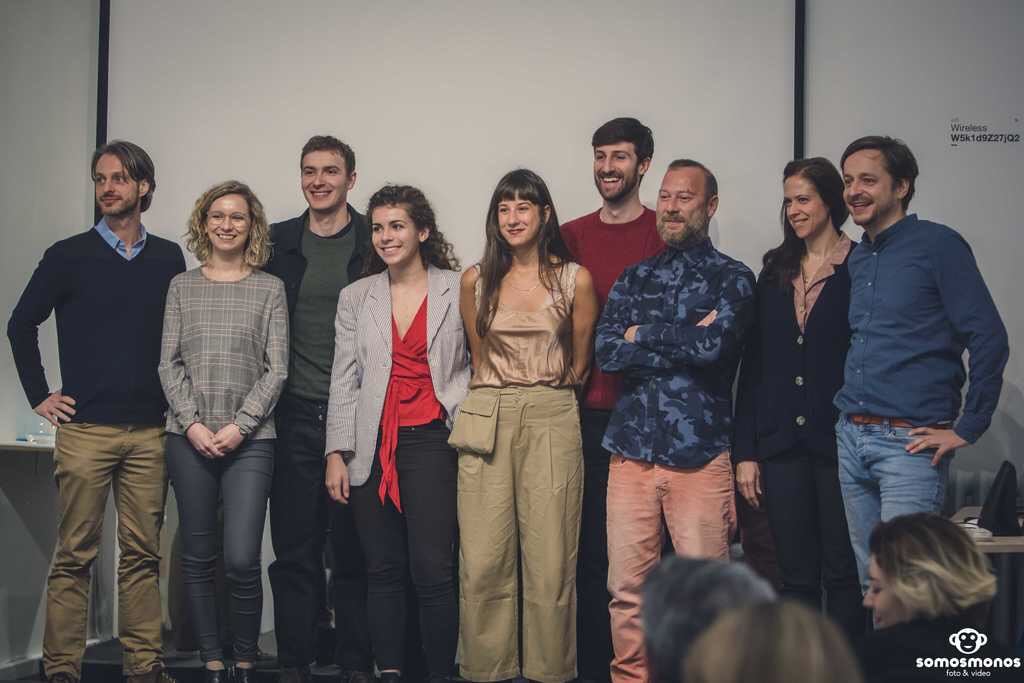 Photo: Somosmonos
Madrid was the chosen location for the first MidTerm, and the event was held at the Istituto Europeo di Design (IED) on January 27th and 28th, 2020. Members of the Re-FREAM Consortium and participants from the 1st Call travelled from far and wide for two intense days of workshops, talks, and mutual inspiration. Both days were spent sharing experience and insight on how the shared value the teams are challenged to create can actually occur.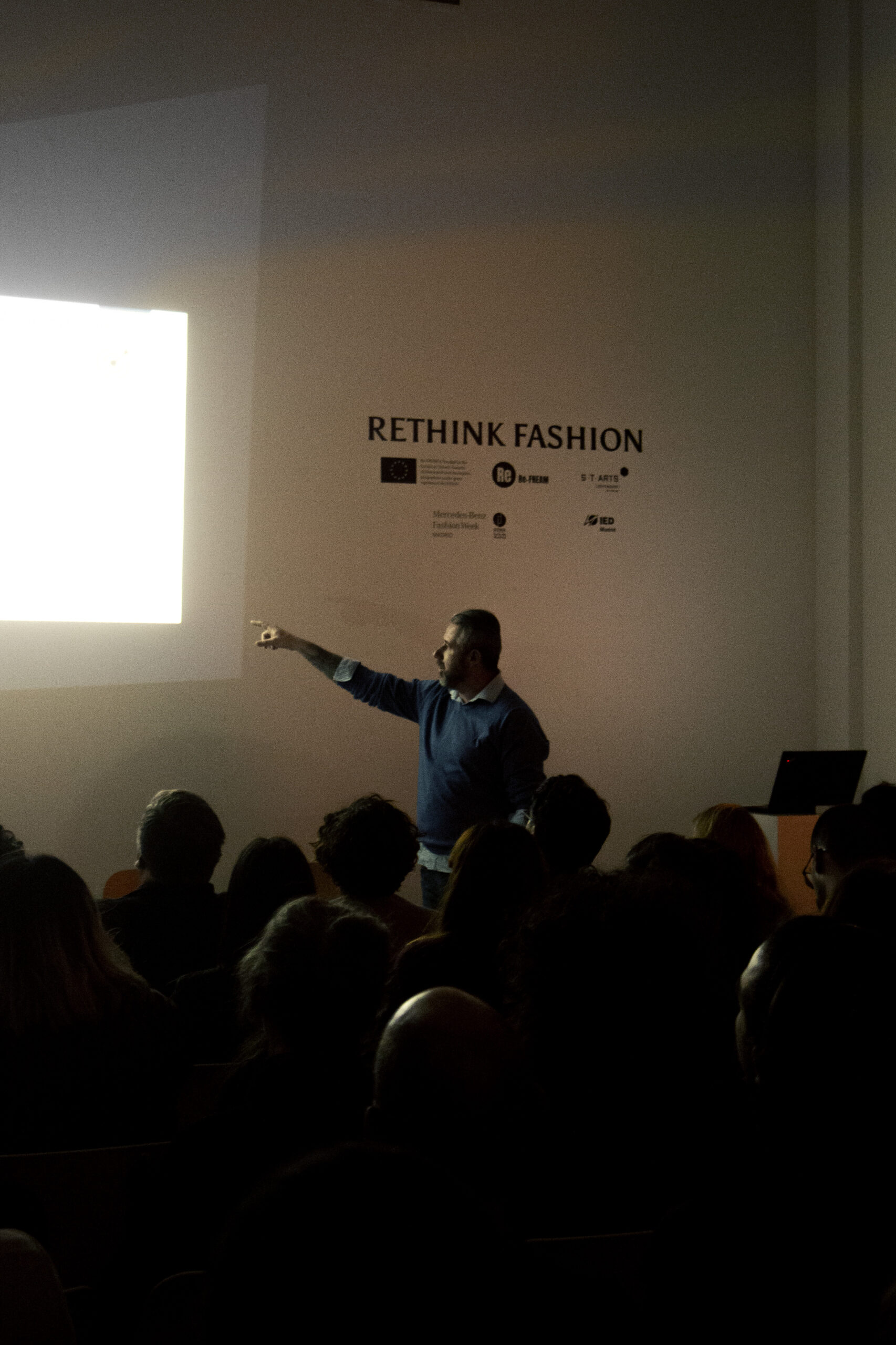 Photo: Aitor Baigorri
In the evening of of January 27th the IED opened its doors to the general public for an event to promote Re-FREAM to Madrid's design community. Known as "Re-Think Fashion," this event was featured in the official Mercedes Benz Fashion Week Madrid 2020 Programme and consisted in presentations by Re-FREAM Consortium members Stratasys, Haratech, IED, Profactor, Aitex, and Care Applications. A series of round-table discussions with Re-FREAM artists and local design experts on Art/Tech Collaboration guided by members of our team from Kunst Universitat, Linz.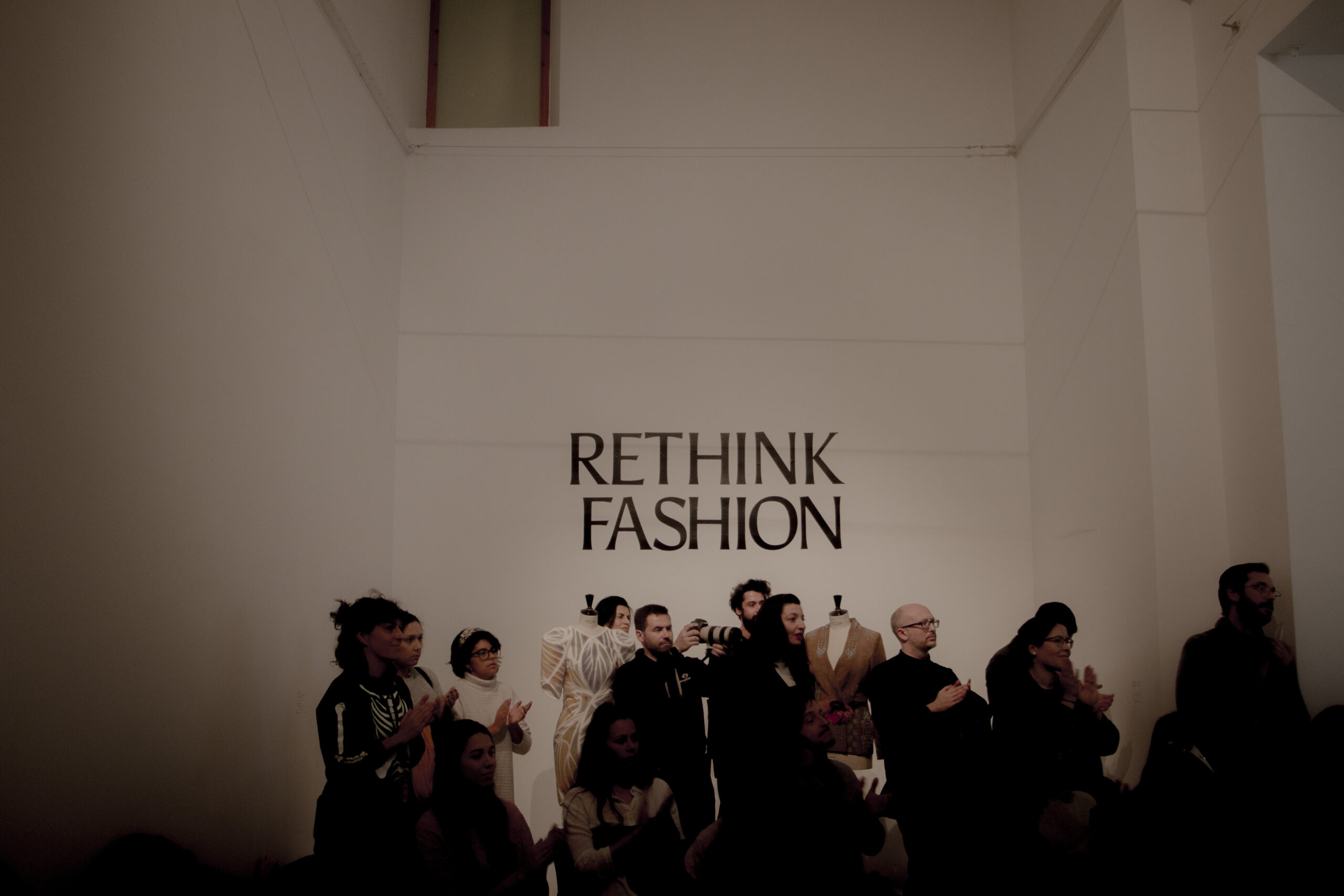 Photo: Aitor Baigorri
We got off to an early start on Tuesday morning in order to have all ten teams give their presentations and receive feedback from eachother, Hub Managers and other members of the Consortium. There was great energy and spirit of collaboration in the room as loads of ideas started to flow. Before we knew it the evening had come and it was time to say goodbye. Looking forward to our next meetup, and continuing to rethink fashion together.