Marinero – 4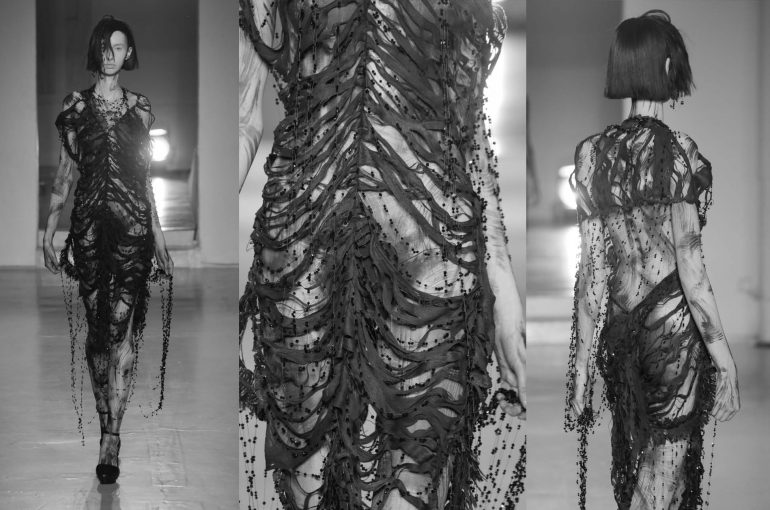 Dear reader, In my third blog I mentioned that March and April were going to be a challenging time. I was referring to several deadlines concerning filament and fabric producing. In this case the real challenge was to slow down experiencing the global corona crisis. I needed to adapt in terms of project goals and deadlines. The co-creation project is temporarily not the main priority anymore. It´s heartbreaking to read the news about the crisis day by day. Understanding that much love is needed in times where making physical contact is almost impossible. Staying strong, keeping faith and helping others wherever you can. Social distancing will hopefully contribute to stop spreading the virus. I hope the crisis will be solved soon.
In terms of the project we are still able to stay productive. During the crisis it is not possible to travel to the other hubs. In my case it was originally planned to focus on local production during the months February, March and April. This means that I do not need to travel to the other hubs abroad for the coming months. My team and I are producing the material installations in Arnhem. We have had a lot of fun working together, while keeping 1.5 meters distance! We are doing all we can to keep the energy very positive. Working in the Netherlands at this stage is easier for me to manage the process and having local collaborative contacts. I have been working together with a Dutch 3D artist, creating the final stage of the tailored by weather animation. This 3D render animation will help outsiders by visually explaining and showcasing how we work step by step. Another highlight is that I am also collaborating with a Dutch creative studio based in Groningen. This amazing team is dyeing Seacell silk yarns with seaweed pigment. It is very inspiring how we can still manage to be productive, even during lock-down times. 
It's not a surprise that the TextileLab fabric production is going to be postponed. I was scheduled to work with TextileLab Tilburg on the last day of March (31-03-2020). But we need to wait until the crisis ends to start rescheduling again. On the 25th of March it was announced that TextileLab will stay closed until the 1st of June. With project Re-FREAM it is possible to extend the co-creation process until late August 2020. This will help the artists to finish their projects in time.
For now we will work on what we can do locally, minimizing our lives to help others during this difficult time. Focusing on health recovery and healing the broken hearts of people. But also not to forget that healing life in general is very important. We need to be careful with how we are currently living over-consuming lifestyles. Because we need to keep in mind that we are still experiencing a global warming issue. It will be a matter of time when we start to realize that minimizing will possibly be a life style that humans in general need to consider in the future.
–
*Tailored by weather locations
4 material installations are going to be developed for project Re-FREAM. Each installation will have framed garments that belong to a specific TextileLab material category. Bart Nijboer is developing all these material installations. The cities where these installations are going to be placed:
1: Alcoy @ Aitex textile institute ( 2020 )
2: St. Gallen @ Empa material laboratories ( 2020 )
3: Arnhem @ B46 Kema chemistry laboratories ( 2020 )
In Alcoy 1 installation will be constructed into separate parts. These constructions ( 2 x 3 torsos ) will be placed on 2 different spots on the roof of Aitex. In St.Gallen 2 installations will be constructed on the roof of Empa. This roof is big enough to fit 2 entire installations ( 2 x 6 torsos ). In Arnhem 1 installation will be re-used for 3 separate material experiments ( 1 x 6 torsos ). This means that we will finally reach the total 6 x 6 TextileLab material category experiments.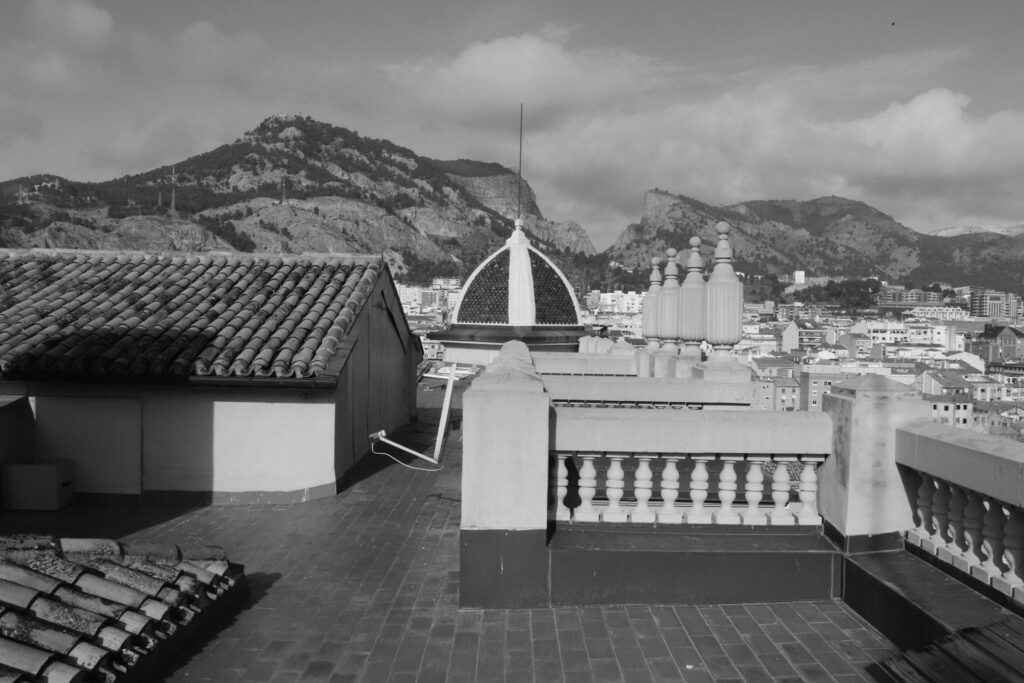 Image: Rooftop Aitex textile institute Alcoy
My idea is to start in Arnhem. This approach seems to be the most logic. The Marinero garments will be produced inside my studio. Afterwards the garments will be brought to the rooftop. This will be the spot where we will start our first tailored by weather experiment. During the coming months I will stay in contact with the Re-FREAM partners about when we can start to build the 3 international installations. The aim is that all tailored by weather installations will stay on the rooftops until January 2021.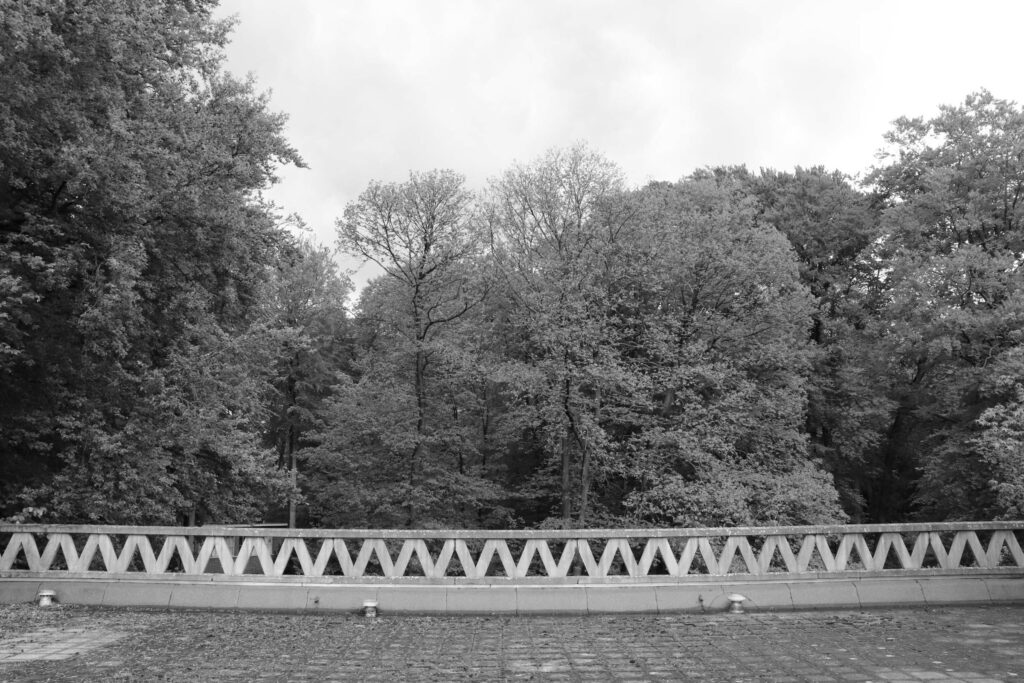 Image: Rooftop B46 Kema chemistry laboratories Arnhem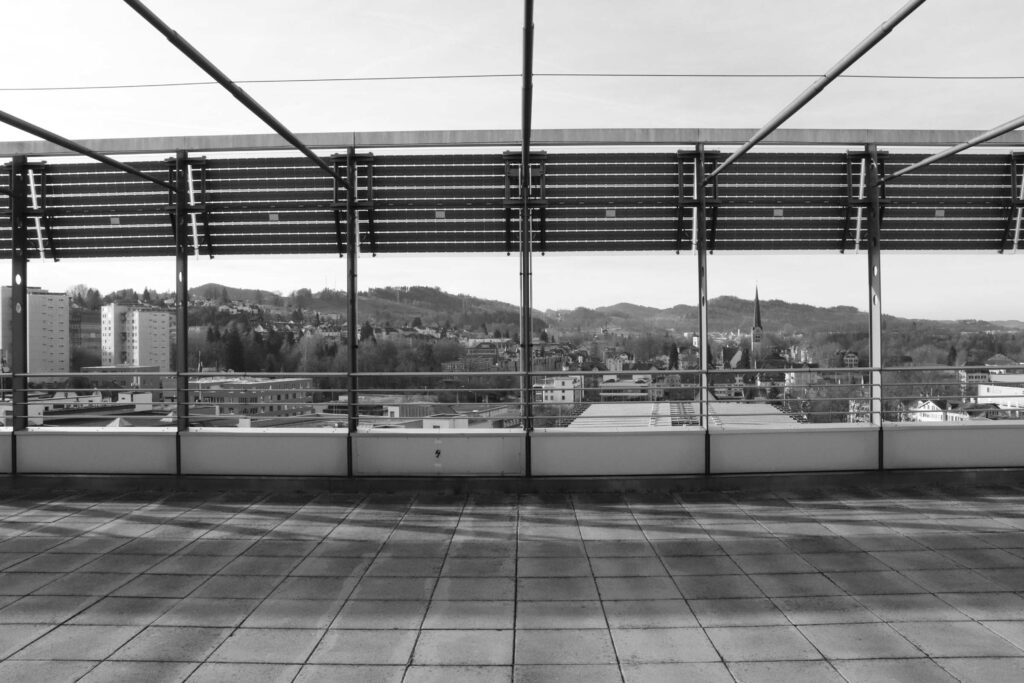 Image: Rooftop Empa material laboratories St.Gallen
–
*Painting mannequins
The mannequins that are going to be used for the tailored by weather installations are second hand torsos from Gruppo Corso Breukelen. This company offered me a special price for the 30 mannequins. Plus 1 extra torso to make the first test sample. It's important to test the fiberglass quality by drilling holes into the mannequin. These torsos will be hanging inside the installation frame. The torsos will be constructed with steel wires. Originally the torsos have skin colored mat finish. Painting the mannequins black will create the correct contrast with the white Marinero garments. Local artist from Arnhem Harmen Liemburg painted all the 30 torsos by hand.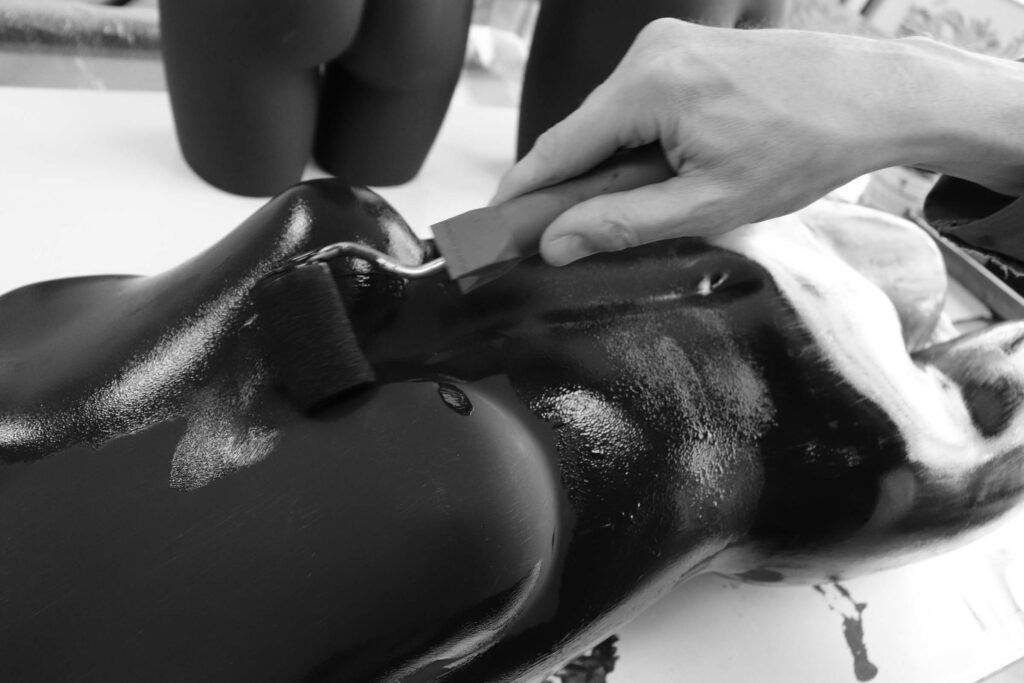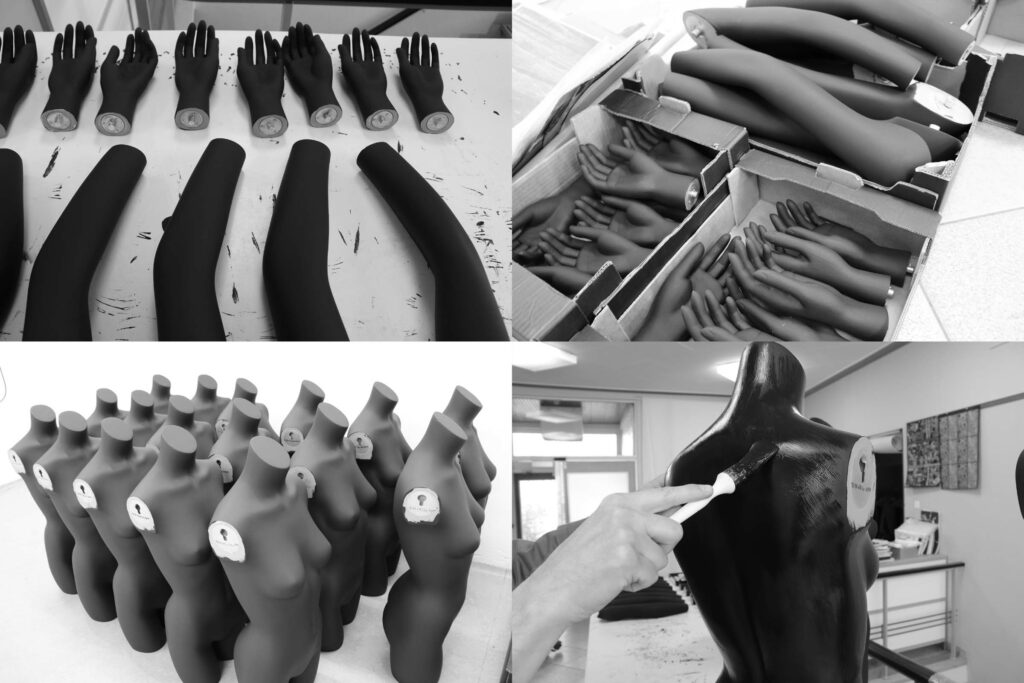 We choose to apply blackboard paint. I personally think that blackboard paint has a nice texture. It has a carbon mat texture when it's dry, but when it's wet the texture becomes very shiny and almost reflective. I am very happy and thankful with all the extra work that Harmen has put into all these torsos. The last stage of finishing this job is to create holes in the neck and leg parts. We used the test torso to drill several holes and check if the fiberglass did not break to much. Harmen communicates with Bart Nijboer to see where the holes need to be exactly placed. Bart needs to double check the test torso inside his designed installation frame. Finding the right balance is key! It's all about double checking and clear communication.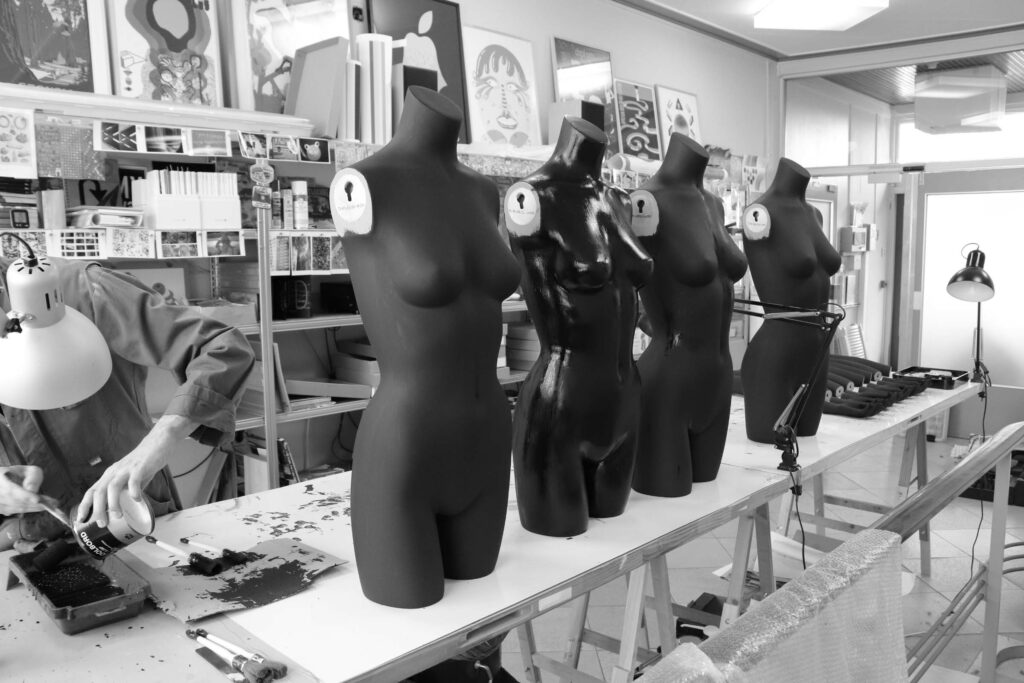 –
*Material installation production
Bart Nijboer is a fine-artist from Arnhem. His work is inspired by nature and he creates kinetic objects. It was very inspiring for me to work with Bart. He has the technical knowledge to be able to create what I had inside my mind. Our collaboration started with creating some initial sketches and we made a list for materials that needed to be bought. It was quite a challenge to buy all the materials 1 by 1 from the construction markets. Luckily Bart helped me by forwarding all the suitable options and looking together what works the best. He also made a work plan document that really helped to keep everything crystal clear.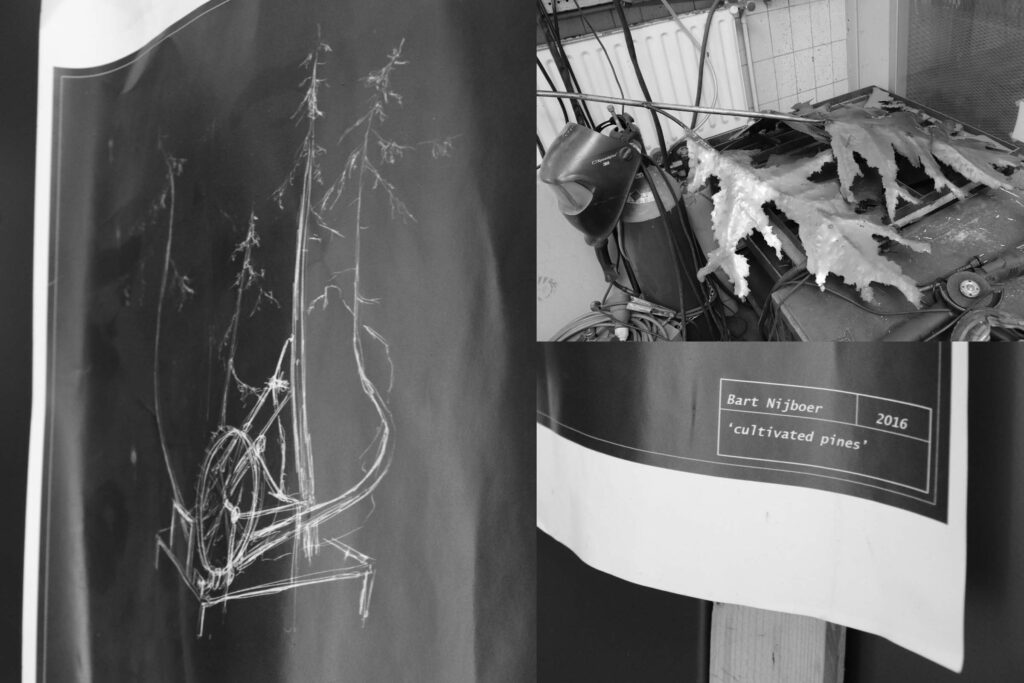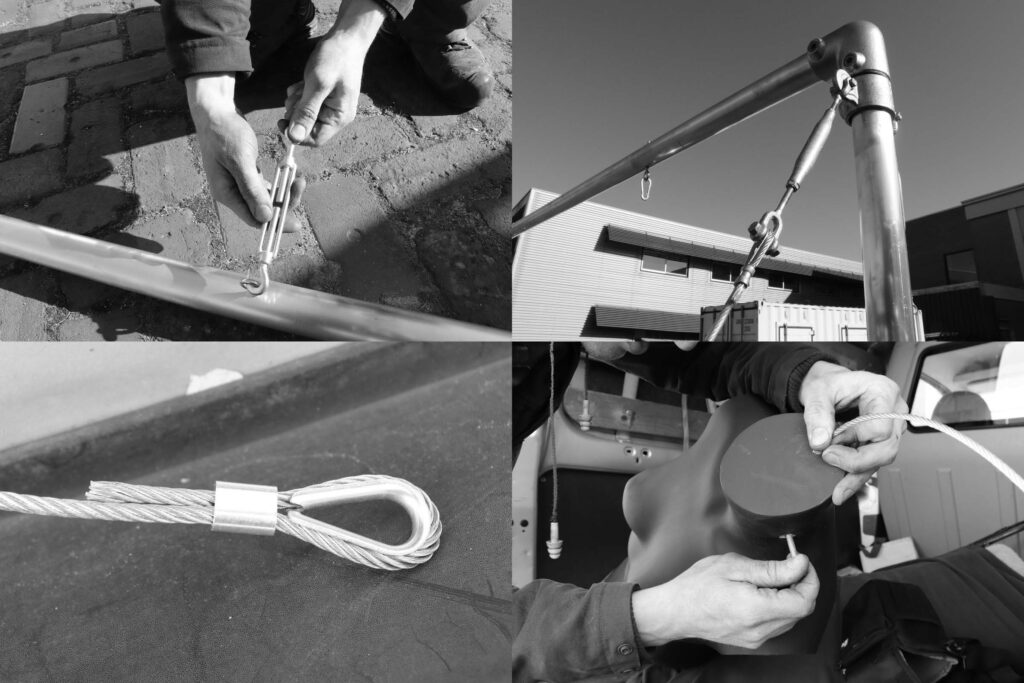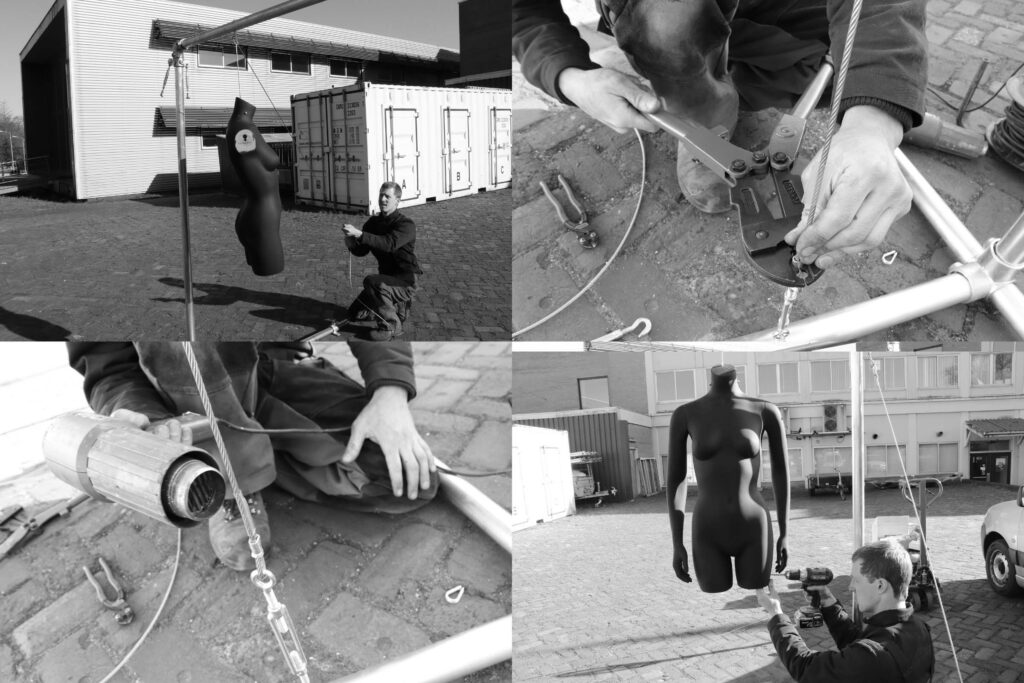 The first step was to build the test installation prototype. Bart used aluminium tubes and steel cables to create the foundation of the test installation. We evaluated together and concluded that all installations need to be a bit smaller. The first test seemed to be to large to fit on the Aitex institute rooftop. Some minor adjustments needed to be made in order to start finishing most of the other installations. I was very happy with the first tryout. Bart afterwards made some sketches and Lennart Abbing created the technical 3D drawings. The images and manual will help to build the installations. Bart will make packages per installation and we will ship them afterwards to the final destinations. Everything will be perfectly sorted and easy to build. I personally think that Bart did an amazing job! Looking forward working with him again.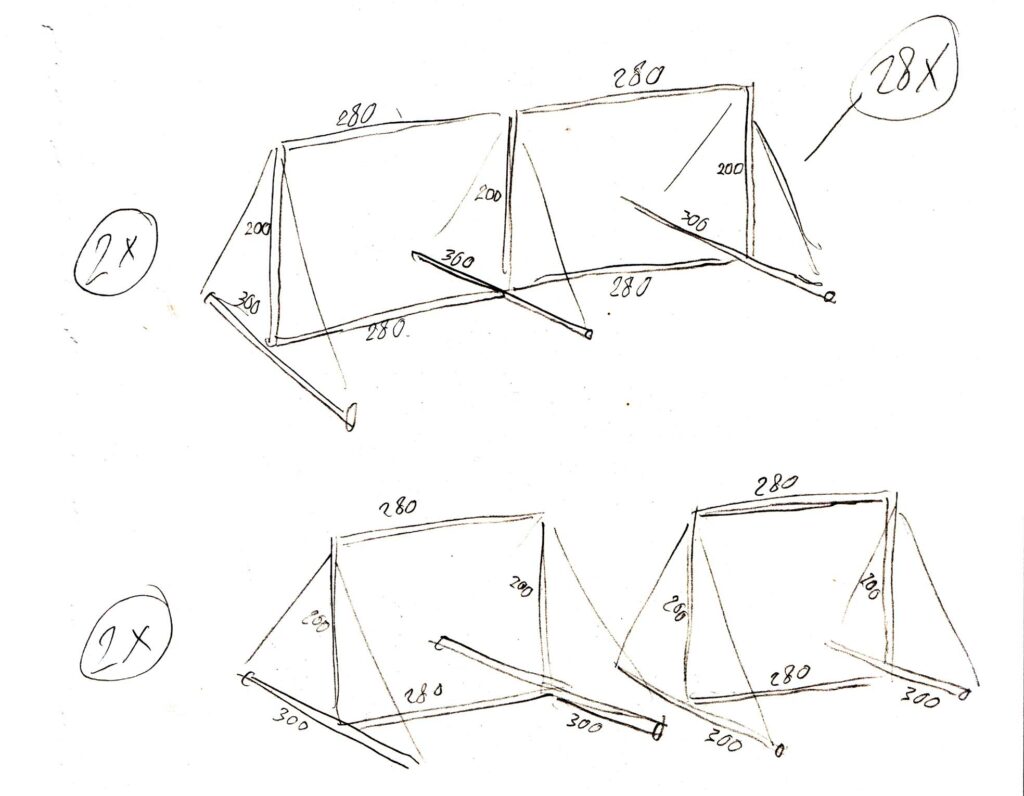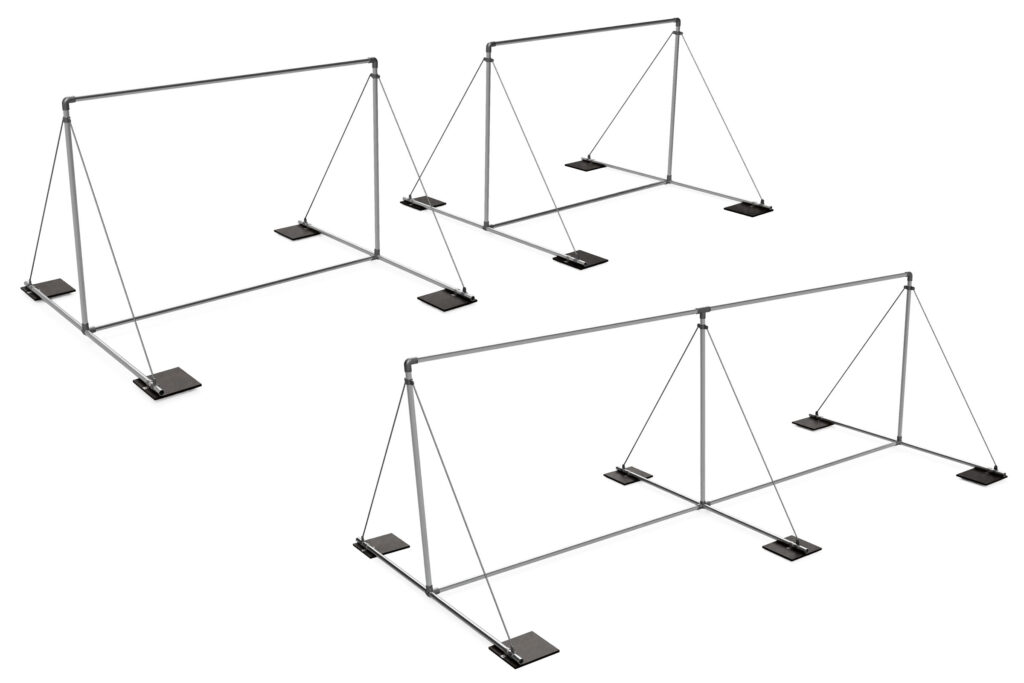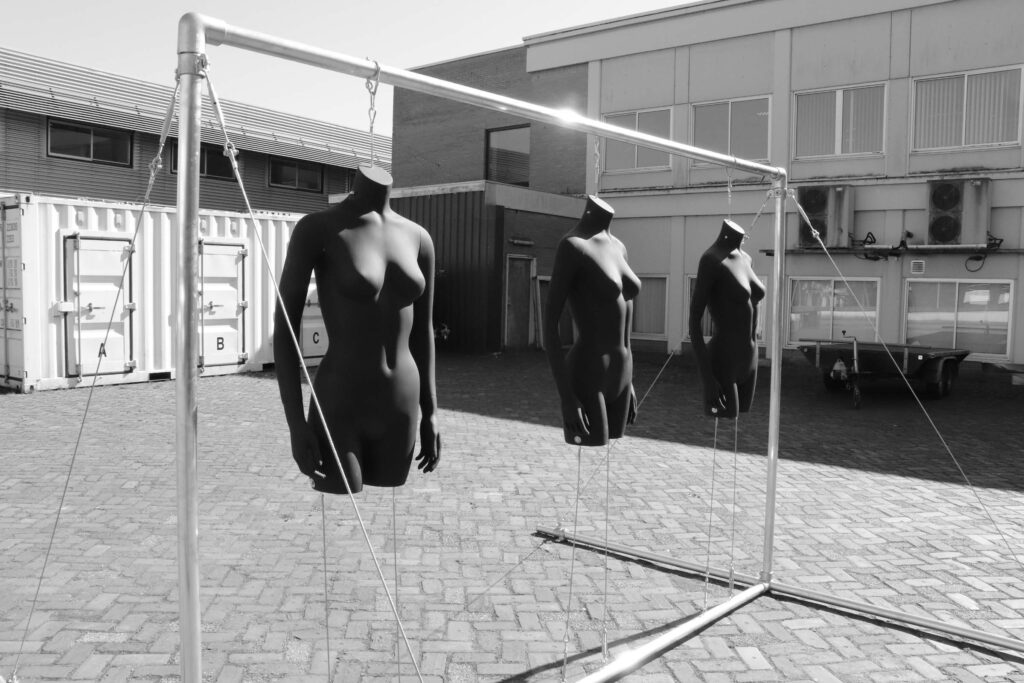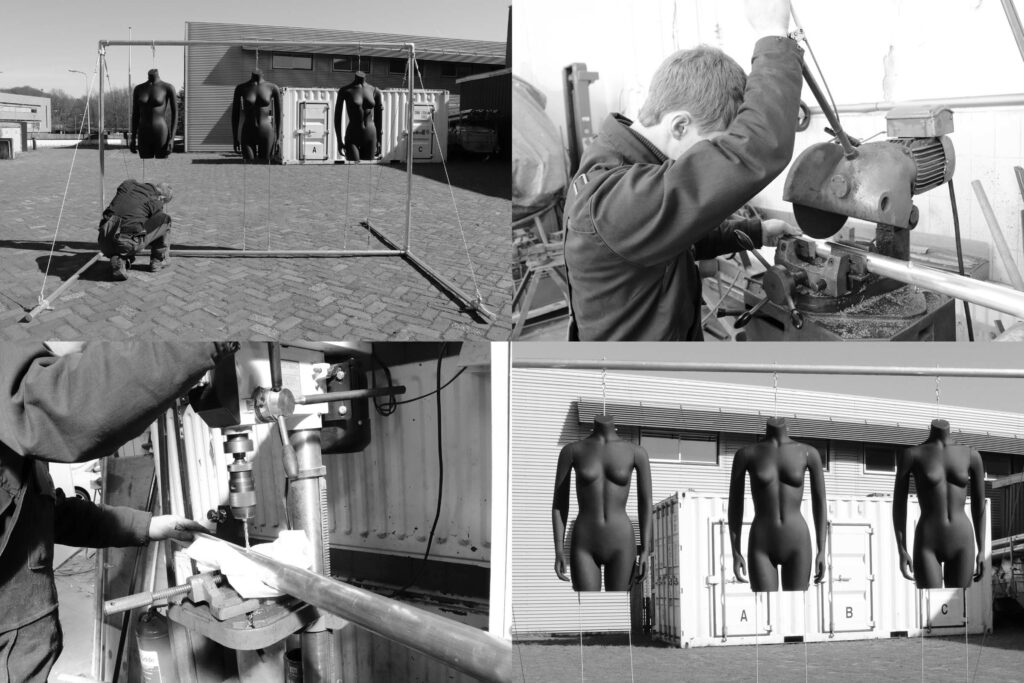 –
*Seaweed yarn development
It´s required to add base materials to create the fabrics. I realize that we can not only use Archi-Filament to develop the Marinero fabrics. It is very important that we have a solid yarn that can be applied as a base material. Most of the collection will be produced with double weaving techniques. This means that you have 2 layers of fabrics crossing and connecting with each other. One of these 2 layers will be applied with Seacell yarn. This yarn is produced in Switzerland. It's a mix of Seacell and silk twisted into one yarn. The Seacell yarn is produced in its original pure ivory color. This yarn could be very well dyed with natural pigments. I contacted De Wasserij in Rotterdam to ask if they could connect me to local Dutch seaweed dyeing companies. My idea is to add more depth to the Seacell yarn, by dyeing the yarn with seaweed pigment. It could be very interesting to add gradient techniques into the fabric design. Esther Muñoz Grootveld advised me to contact Studio Carolijn Slottje and Tjeerd Veenhoven. After our first meeting we agreed to first test the quality of the seaweed. Some Seacell yarn samples were shipped to the studio of Carolijn in Groningen. Carolijn made some dyeing with seaweed pigment experiments. The quality of the first test was approved. Team Slottje accepted the challenge to dye larger quantities of Seacell silk yarns.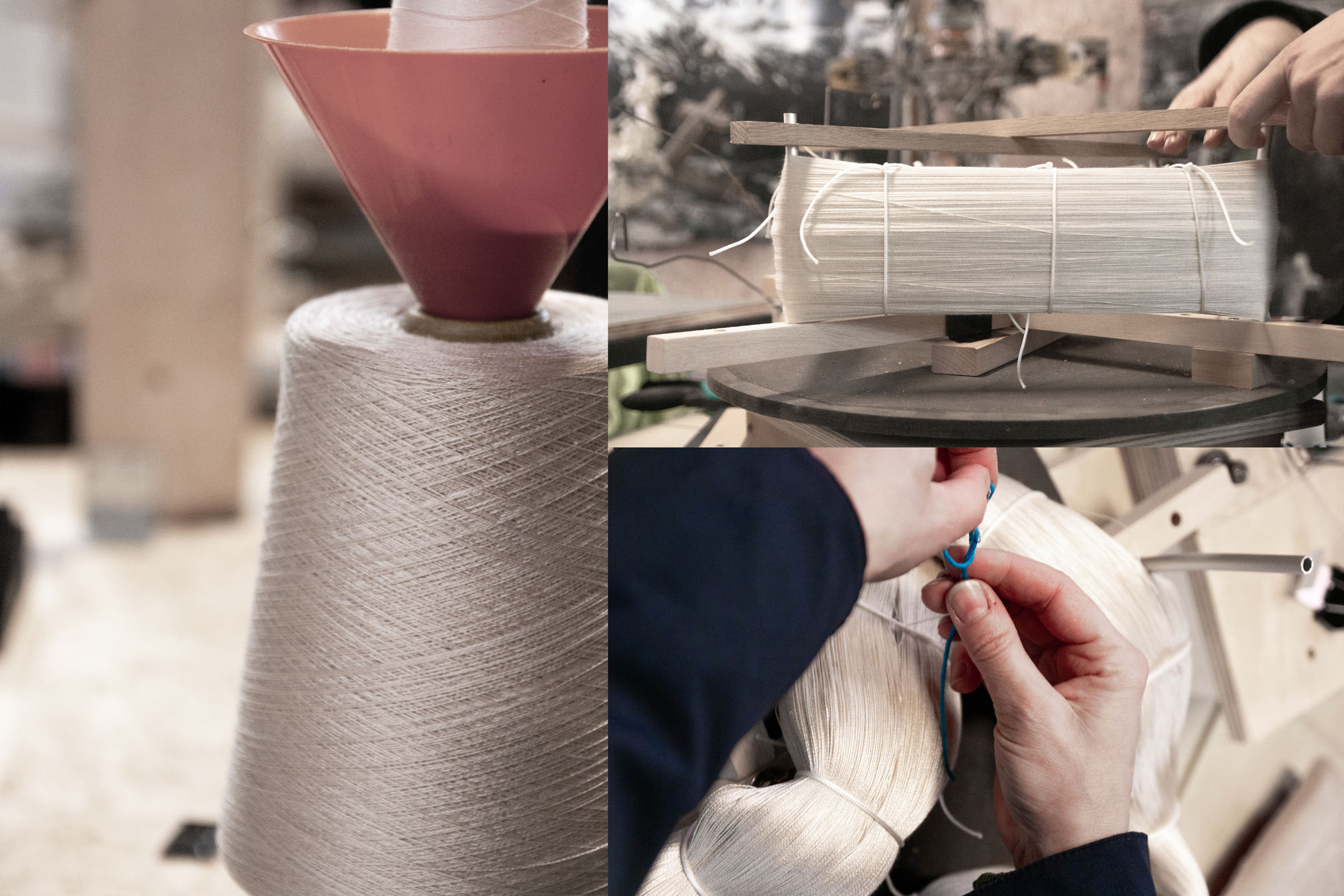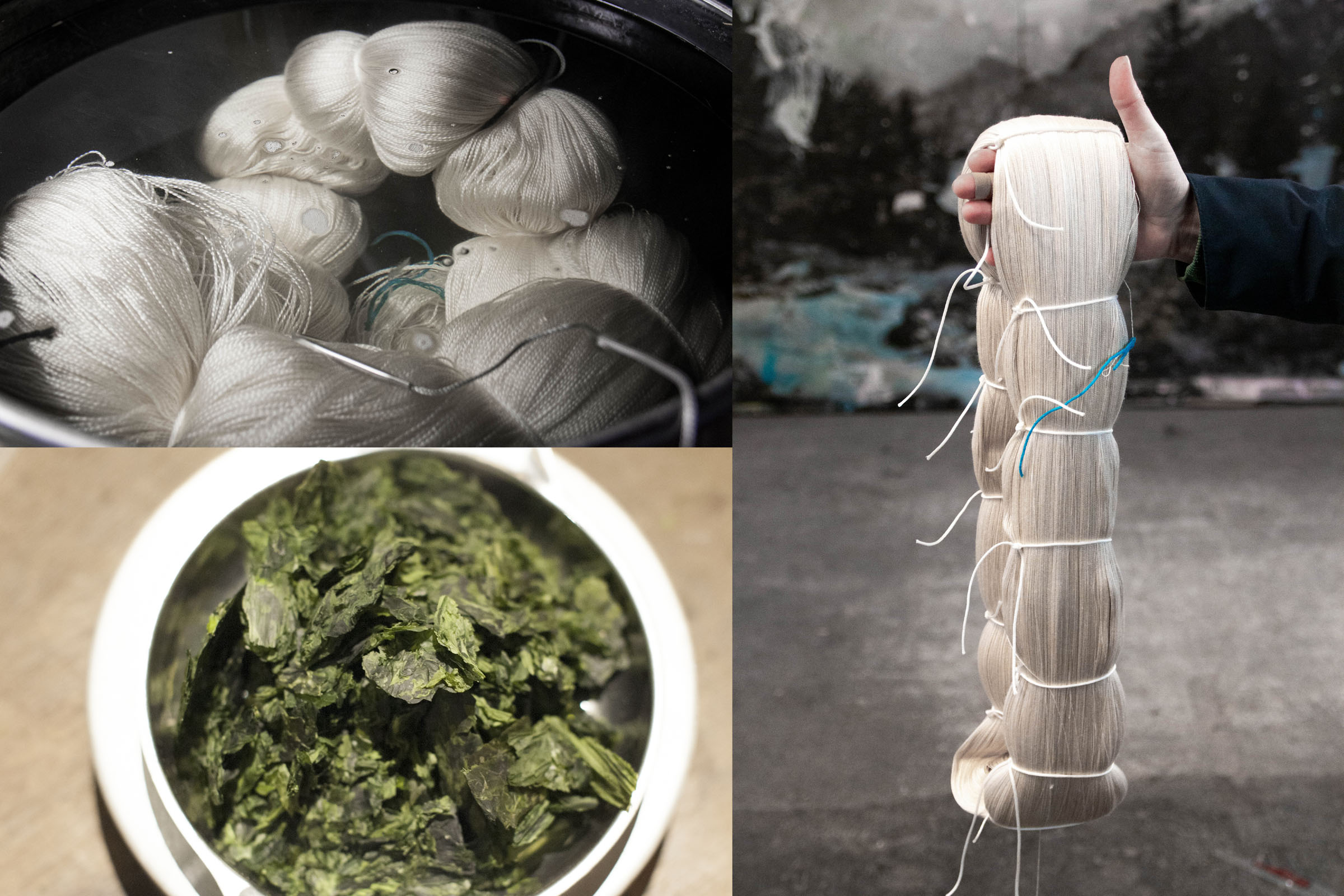 Carolijn has great experience working with natural materials. We decided to approach the collaboration like an experiment. It´s the first time that Team Slottje is working with dyeing large quantities of yarns. We needed to be inventive in finding solutions step by step. Some wooden spooling machines were even created by hand. This idea helps the production process to work more smoothly. It seemed to be much more work than initially planned. Luckily the team got motivated to put more time into the process. I am very thankful that team Slottje has put so much effort and love into this collaboration. The points below show the steps made to dye the yarns:
Rinse the yarn
Tie the yarn into bundles
Pickling yarn
Cooking the seaweed
Sieving the weed
Creating color baths
Adding the yarn into the bath
Drain the yarns
Wind yarns on the cones
At the end of the project you will see the final result of the Seacell yarn golden mint green color. The seaweed pigments are not consistent throughout the whole yarn. Meaning that some parts of the yarn are more intense green. I personally really like this hand made approach and feel. This collaboration was a learning process for all partners involved. Looking forward working together again with this amazing team in the future.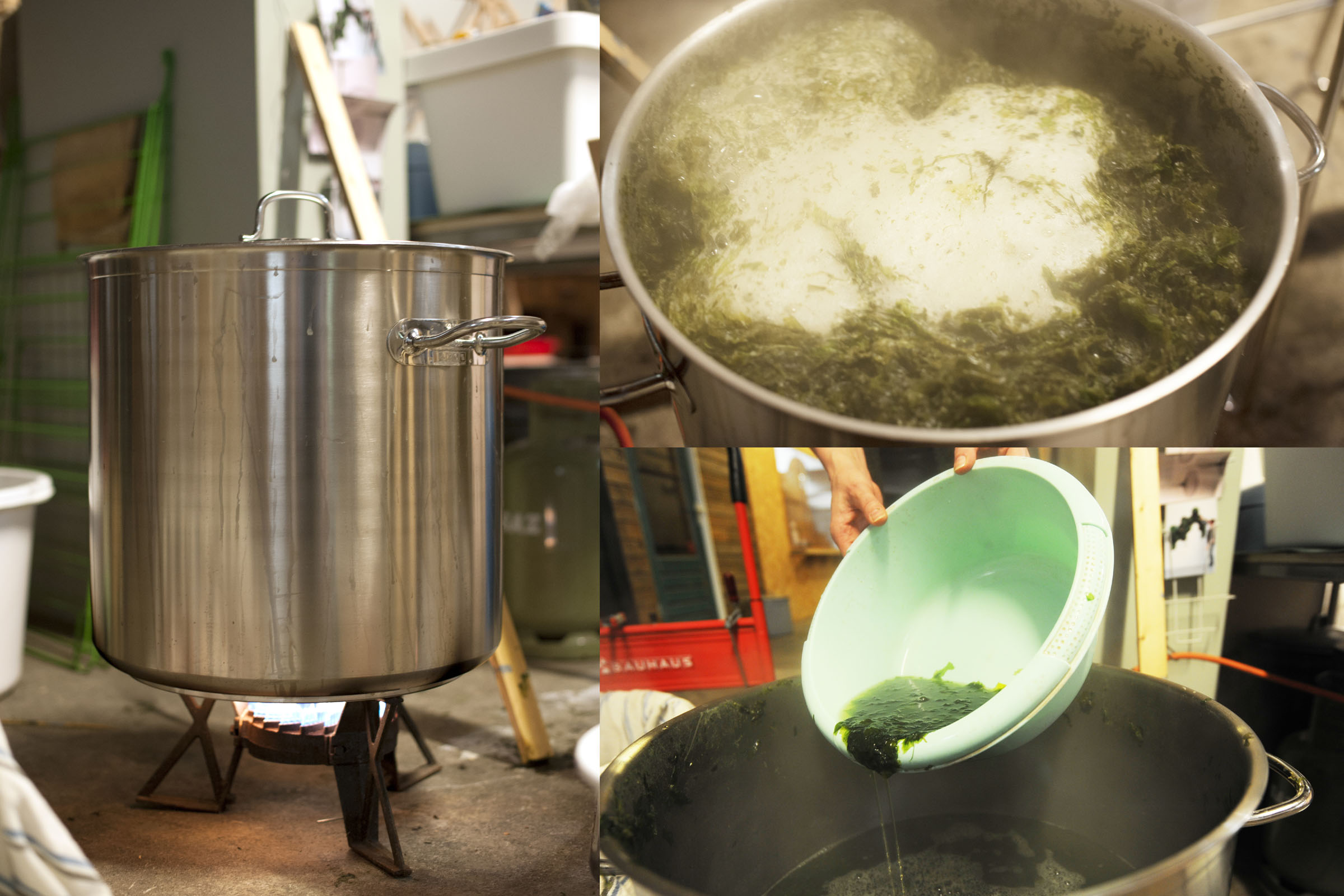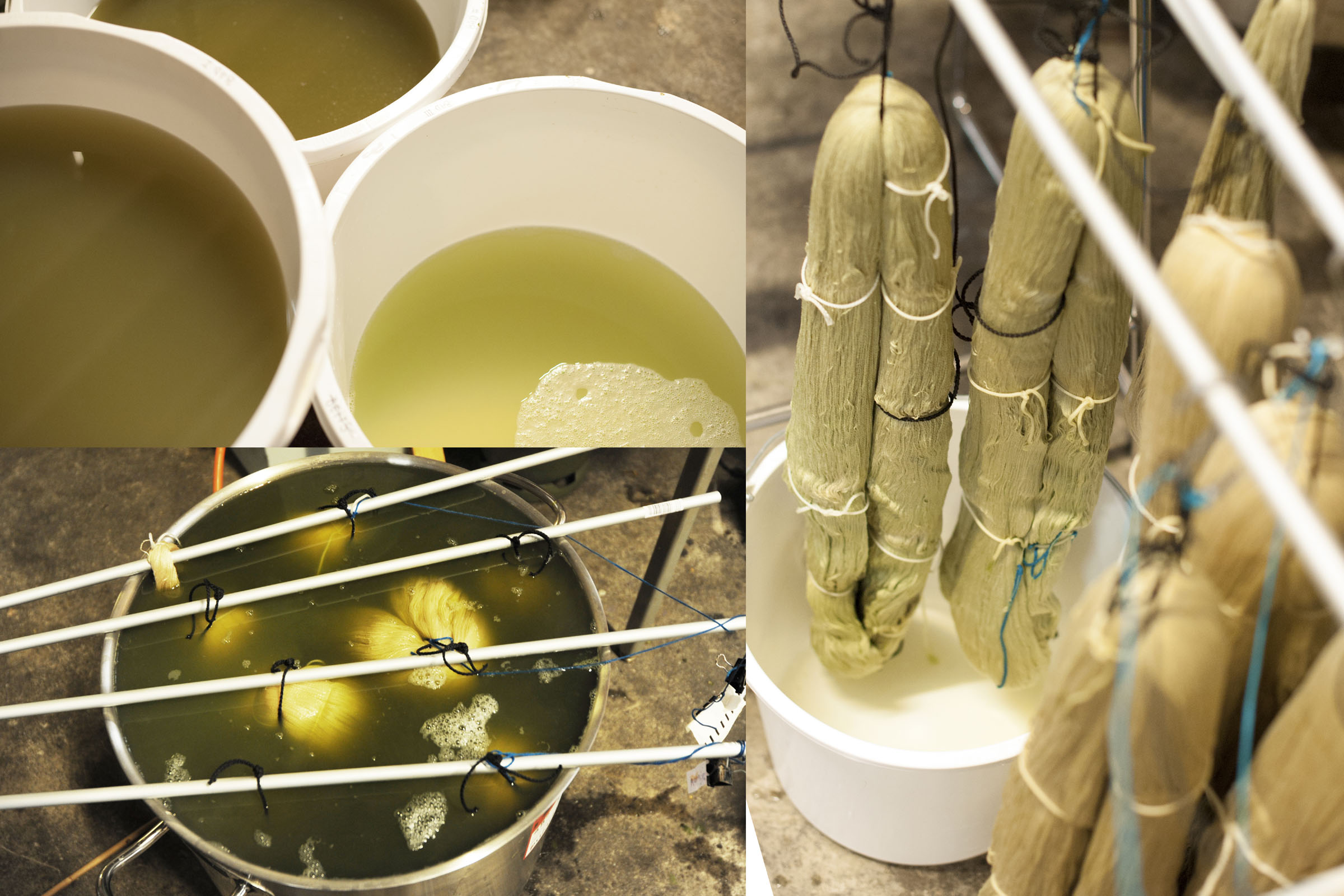 –
*Blueprint preparations
The postponed TextileLab Tilburg meetings allowed me to prepare everything in a more detailed way. I choose to use the best of the extra time to prepare my plans. I will be working on technical drawings that I will share with the TextileLab product developer. This will help the product developer to understand better about what I have in my mind. We will collaborate as a team, so it's best to be as crystal clear as possible! There are 30 woven designs planned + 6 extra knitting samples ( 6 x 6 ). It will be better to prepare all the 30 weaving designs in terms of technical blueprint drafts. There are 5 weaving categories that will be divided in single and double weaving techniques. Each category has its own style and specific types of added weft yarns. Underneath you will find a global overview of initial plans that I have for the 5 x 6 Jacquard weaving and 1 x 6 ADF knitting designs.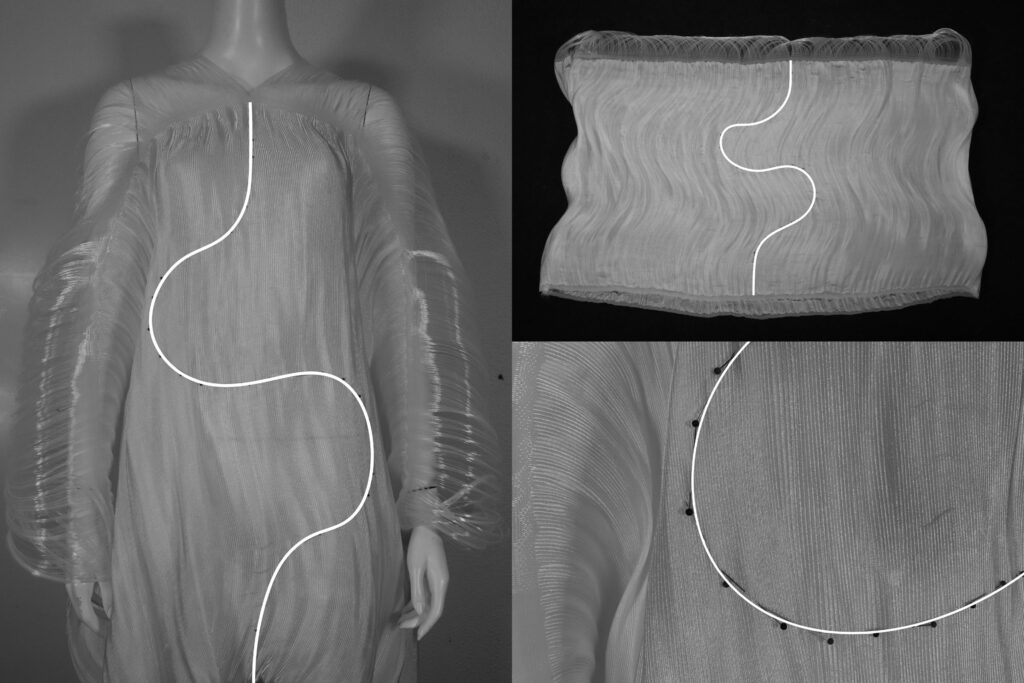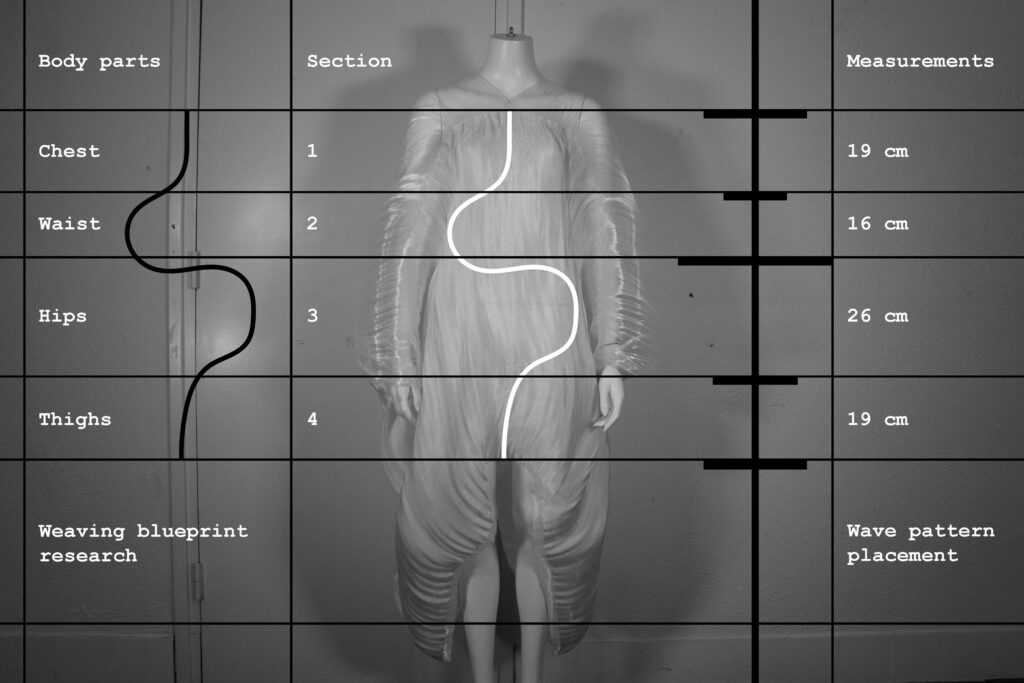 In my studio I started working with the first Marinero prototype. I used pins to find the correct balance between the chest, waist and hip area. Following this path creating a wave pattern. This pattern is used to divide different bindings within the weaving blueprint. In the photograph above you can see a sample how each body section is divided. This will help the design to shift asymmetrical during the transformation process. Section 2 for example will have the tailored waist effect. The waist technique will be emphasized by adding more Adaptive Archi-Filaments within this frame. At the drawings below you can see an example of a technical weaving blueprint. It's a very open twill versus a tight woven twill technique. This will help to shift the design asymmetrical during the transformation process. Each fabric design category has 6 final prototypes. The enclosed matrix shows an example of each category and its selective added yarns. During the coming months I will give you more insight on how we work step by step towards the tailored by weather experiments.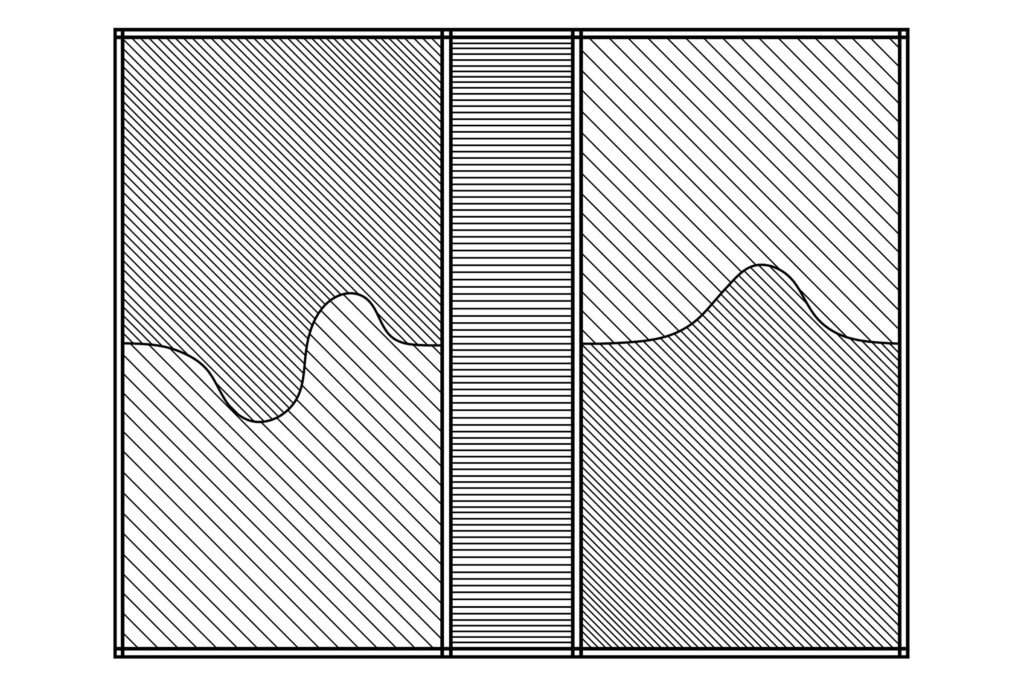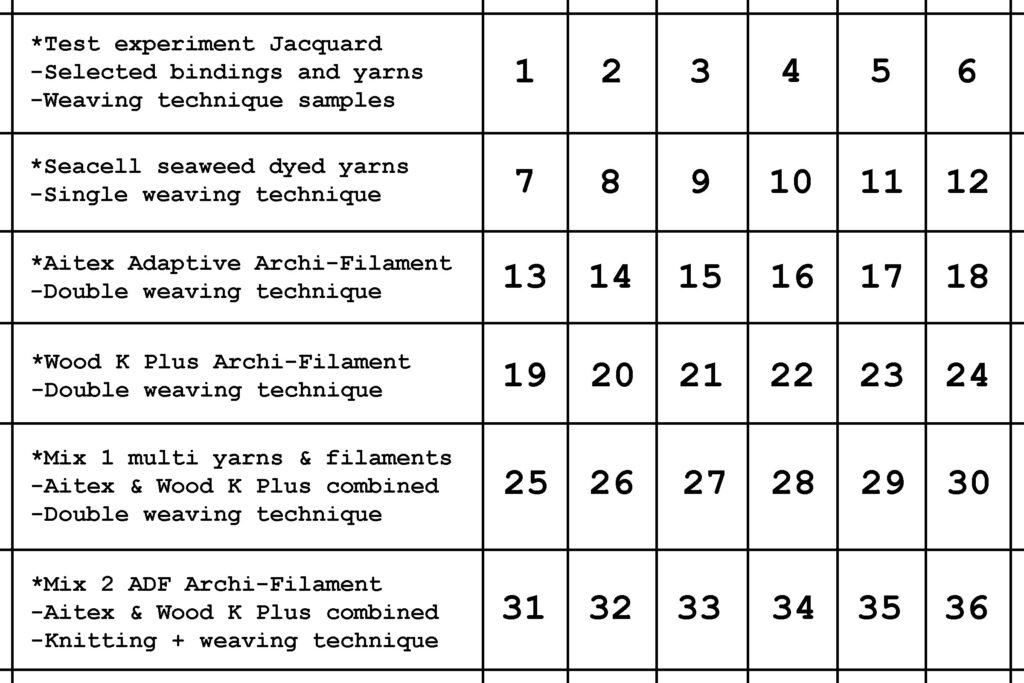 –
For more info visit: www.studioadaptiveskins.com