The Adventure Begins…!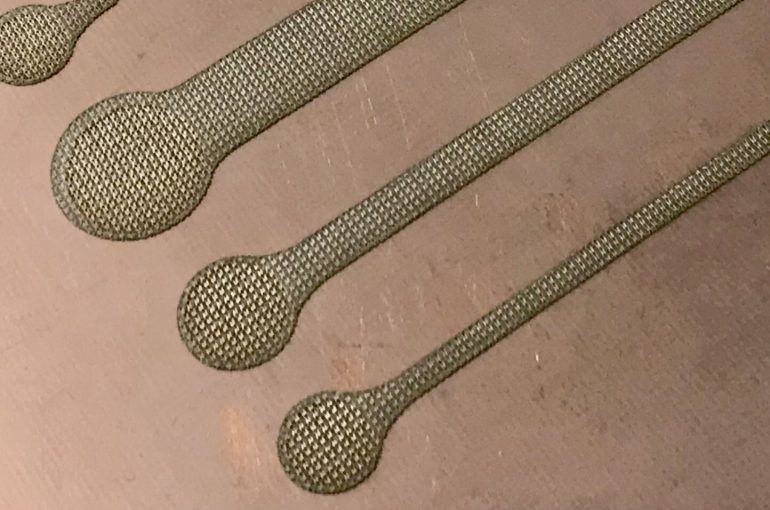 On October 27th I began my journey from Eindhoven to Berlin by train. I decided it would be better to extend my trip by a couple extra hours and at the same time avoid the stress of airport body scans, forced shopping mall exposure, liquids in ziploc bags, and the dreaded moment when the luggage hits the scale – when I set my bag down to slightly hang off the luggage belt, hoping to shave off a few hundred grams.
I'm rejecting that stress. Over the next months as I travel back and forth to Berlin, I've decided to put my confidence in the rails. Besides cutting down on anxiety and costs, train travel is also a more environmental alternative, so let's see how it goes!
But why am I going to Berlin? Starting in October, and for the next nine months, I have the exciting opportunity to work alongside Christian Dils and Max Marwede at Fraunhofer IZM to develop textile integrated electrodes for EMG monitoring of stroke patients. I will also work with Agnes Psikuta from EMPA (Switzerland) to research the use of heat reactive textiles in this application, and benefit from the network and coordination of our Wear It Berlin hub.
Earlier this summer, I was thrilled to find out that I was one of the 10 artist teams chosen by the EU Horizon2020 / S*T*ARTS funded Re-FREAM consortium to participate in this exciting collaboration. (Some of the teams will work in a similar way with other institutions, based in Alcoi, Spain and Linz, Austria.)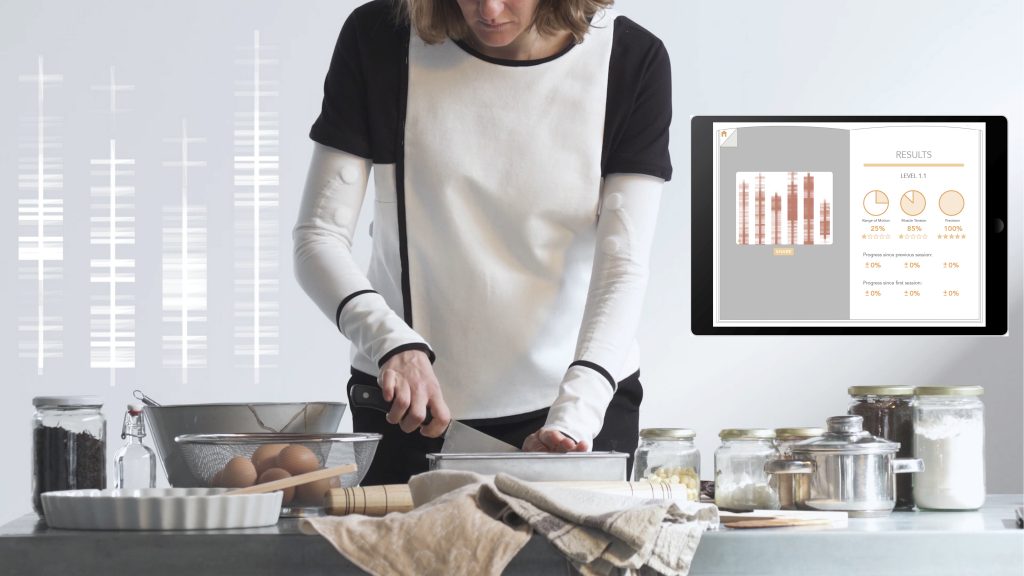 I arrived on Sunday evening at my Airbnb in the Northwest area of the Prenzlaurerberg neighbourhood and enjoyed a cool but sunny 20-minute walk to the Fraunhofer offices the next morning, arriving at 9:00 on the dot!
Christian took me to the office where he and his colleagues work and Max checked in to say hello. Our plan for our first three-day session was to review the current state of the project, discuss the different technology options going forward with Christian, discuss strategies for optimal environmental planning with Max, create designs for a first set of prototypes, and create a set of textile samples to take home for testing back in Eindhoven.
Even though we had discussed many of these ideas in previous conversations, it was great to show the Fraunhofer team the product development outcomes and insights that I have made so far, and understand more concretely the specific methods and machines that we could utilize to build off the progress I had already made.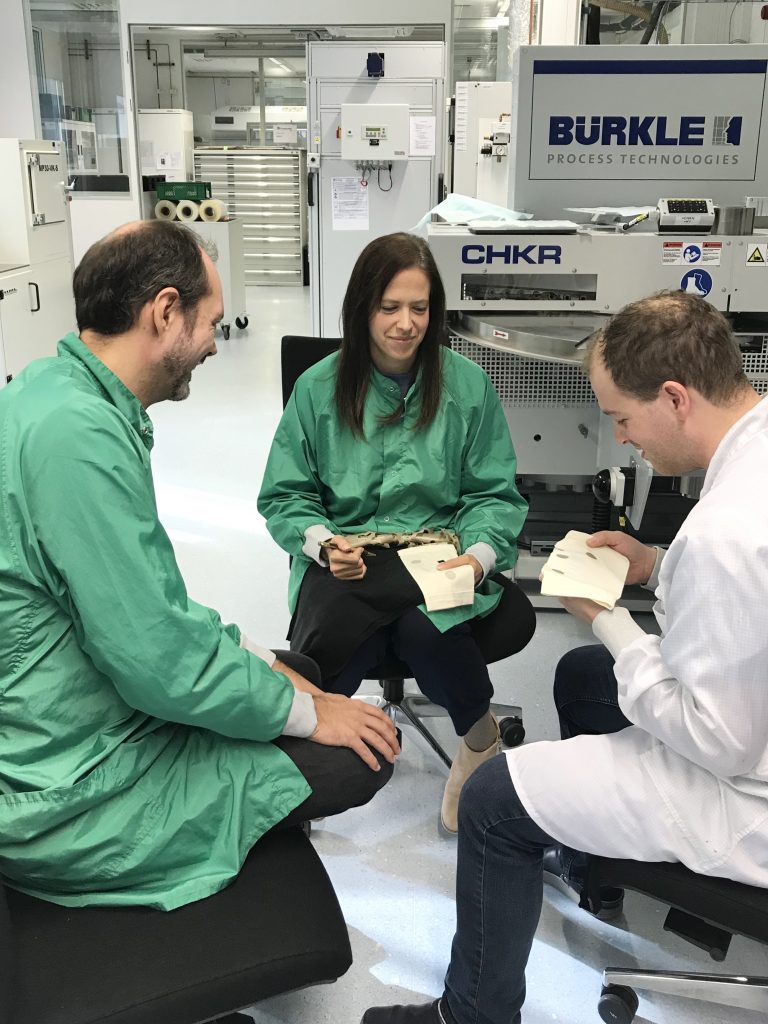 Up to this point, I had worked with silver printing ink and silver-coated fabric but had run into difficulties with both methods, each for different reasons. It's a great opportunity to now work with Fraunhofer IZM on this project because of the prior R&D that they have developed in this area, specifically for textile integration. We will begin by working with a solution that Fraunhofer IZM has already tested thoroughly, which laminates conductive textiles to fabric. In addition, we will try a variety of embroidery strategies such as flat, "moss" and "soutach" embroidery, and we will experiment with some new ideas for creating a good connection to the skin.
Working together with my Dutch partner, ItoM-Medical, we will test the quality of the electrodes and connector tracks after a series of use simulations.
On Monday we discussed and planned the various methods and machines we could utilize, and on Tuesday we created sketches for a first set of material trials. On Wednesday, we started the day in the lab, working with Martin who walked us through the entire lamination process. By the end of the morning, we had 2 sets of samples ready for transfer to textile.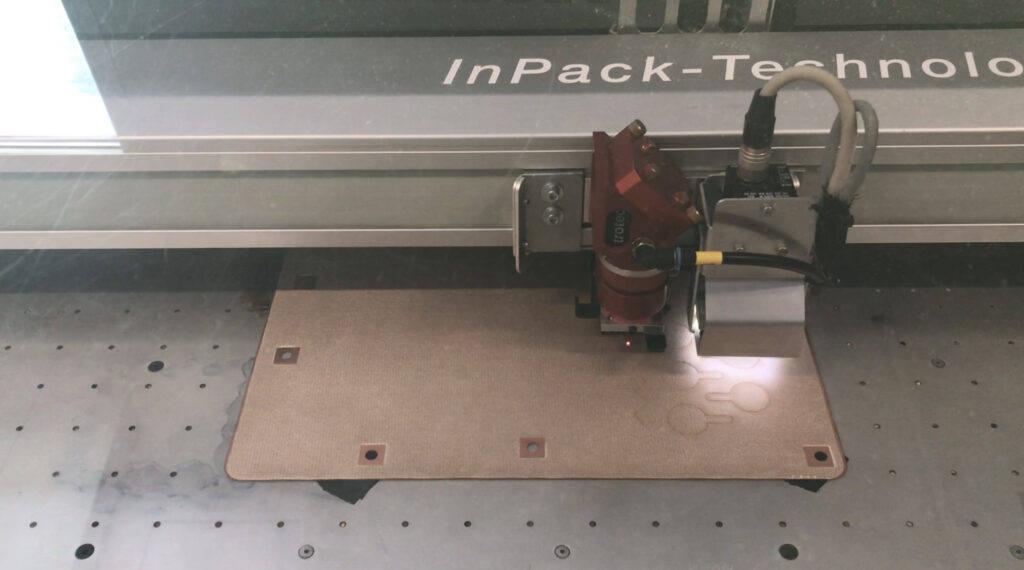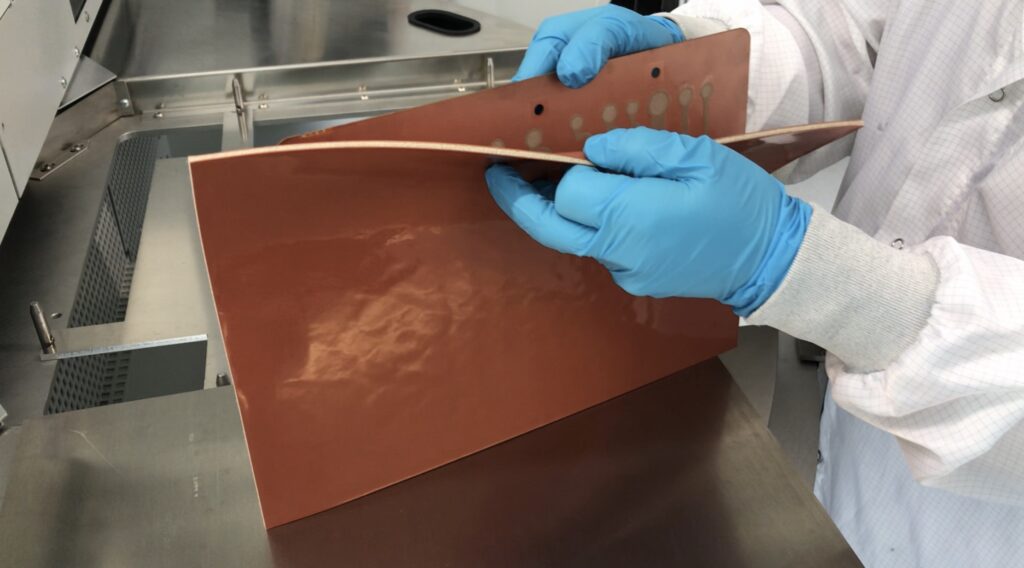 In the afternoon Christian and I sat down with Max to breakdown the entire development process and scrutinize the environmental impact of the project on many different levels: material, energy, manufacturing, end-of-life, and other categories that will come into play later, like sales. We ended with a list of areas that each of us will research so that we can make the best, most thoughtful design decisions as we develop the prototypes.
After three full and very productive days, I returned home on Thursday, November 1st. Even though a fallen tree on a train track near the German-Dutch border caused a delay and a couple of extra transfers, I still found the trip to be better than some of my latest air travel experiences. I'll be back in Berlin in just 2 ½ weeks to start again!
Visit the Connextyle project at https://jessicasmarsch.com/Connextyle