Digital Vogue – from 2D to 3D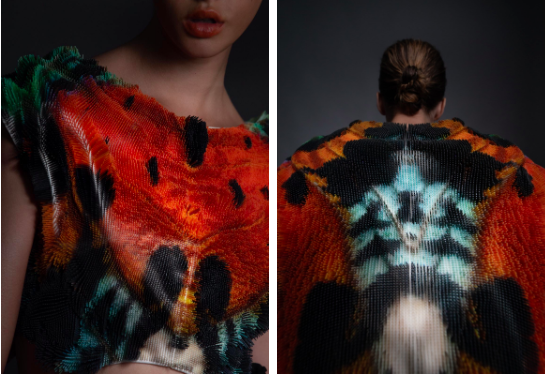 Re-Thinking of Fashion in Research and Artist collaborating development for Urban Manufacturing
I am Julia Koerner, an award-winning designer, and architect, a specialist in 3D printed fashion and continuously inspired by the performance and unique structures of nature.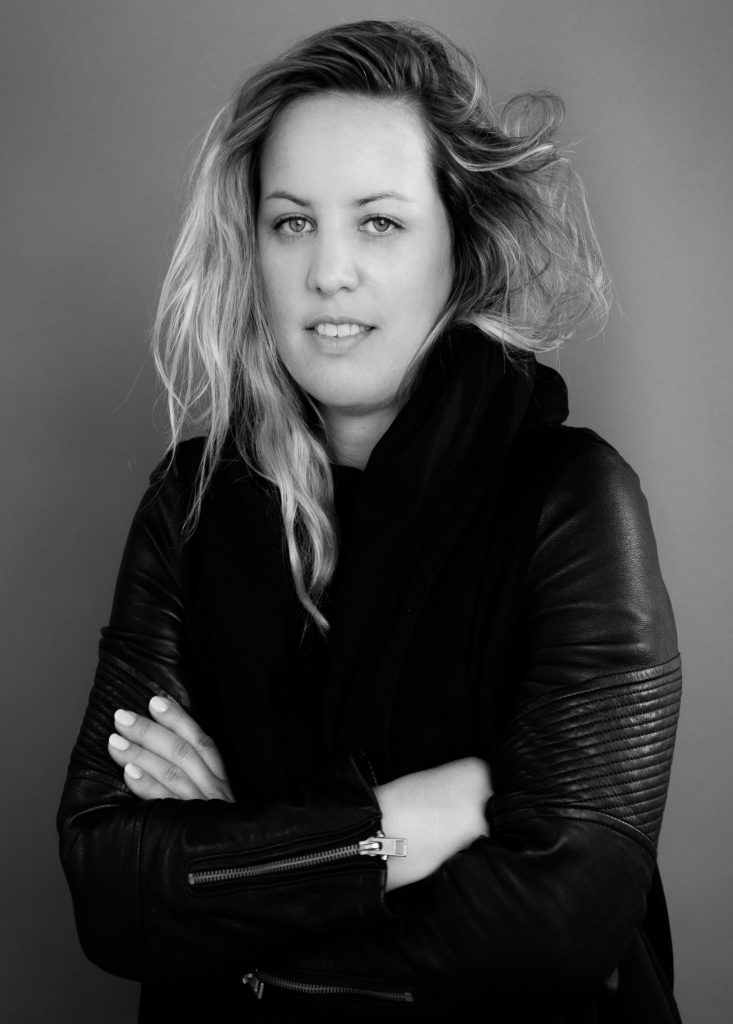 "Fashion is the smallest scale of architecture – the space that directly surrounds our body, our second skin."
I am the founder of JK Design GmbH (2015) and an Assistant Adjunct Professor at the Architecture and Urban Design Department at UCLA. I am currently based between Los Angeles and Salzburg and have previously practiced in London and New York.
Within my research, I operate at the crossroads between multiple scales and disciplines. Most recently, I collaborated with Ruth E. Carter on 3D-Printed costumes for Marvel's Black Panther – the film was ultimately awarded an Academy Award for Best Costume Design. My past works include 3D-printed haute-couture collaborations with Iris Van Herpen, as well as designers like Marina Hoermanseder and famous Haute Couture Houses in Paris.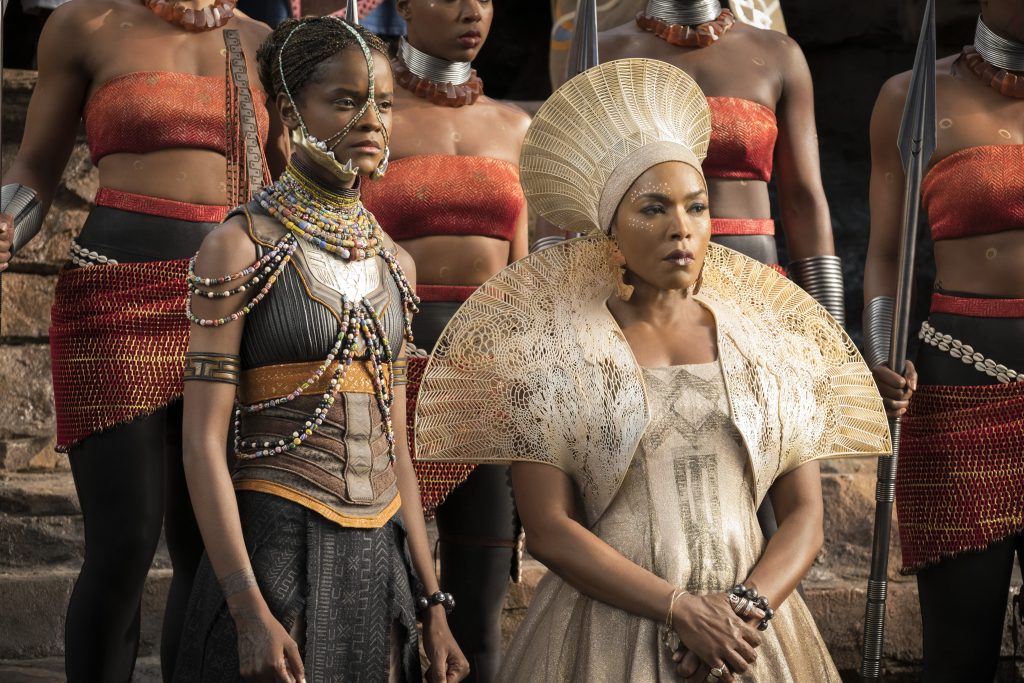 My designs have been featured in the National Geographic Magazine, VICE, WIRED and the New York Times among other publications. In 2019 ARCHINECT named me "Architecture's Queen of 3D Fabrication". Museums and Institutions which have exhibited my work include the Metropolitan Museum of Art in New York (MET), the Art Institute of Chicago, the High Museum of Art in Atlanta, the Philadelphia Museum of Art, the Palais des Beaux Arts in Brussels, Museum of Applied Arts MAK Vienna, Ars Electronica, among others.
Between Synthetic and Organic Processes
"Mostly, my work is inspired by the structure and performance of nature. The unique organic aesthetic influences my design. I 3D model morphologies of natural elements based on the forms of geometry. I develop 3D digital code and design with computational methods. I call it digital craftsmanship."
I have more than fifteen years of experience working with 3D printing, and I am recognized today at the forefront of 3D printed innovative designs. In 2015, I launched an entirely 3D-Printed ready-to-wear collection entitled 'Sporophyte,' focusing on the wearability of 3D printed designs.
The research for the 3D-printed Venus dress was based on analysis of the deep-sea sponge, also known as 'Venus flower basket.' The woven net-like structure grows based on environmental influences and adapts to its surroundings; light and water currents influence it. The 3D-printed dress is a woven and tessellated matrix generated from a digital point-cloud, which is mapped based on the characteristics and dimensions of the wearer. It also reacts to the wearer by using heat-mapping technology to highlight their emotions. Some parts of the dress are 3D printed using biodegradable polylactic acid (PLA) filament, adapting to temperature and touch. In detail, it also changes color according to its environment.

"My interest within my label JK Design is to take 3D printed fashion to another level, bridging the gap and enabling to bring 3D-designs from the runway, big screens & museums to everybody's closet – make it wearable and available for everyone. The goal is to focus on manufacturing in addition to concentrating on single one-off avant-garde pieces."
Most recently, I unveiled my latest creation and innovation in 3D printed fashion, the "SETAE Jacket" – a unique visualization of the "Madagascar Sunset Butterfly." I developed a unique design, 3D printed in multicolor directly on the fabric, for Stratasys Chro-Morpho collection. The piece shows how 3D printing can work in harmony with textiles to enhance the level of wearer comfort. The design is currently exhibited at the "Designs for different Futures" Exhibit at the Philadelphia Museum of Art.
3D – Printing on Textiles: customized, sustainable, and ready-to-wear
"One of the challenges with 3D-printed clothing is the practicality and comfort for the wearer. 3D printing on textiles holds the future in fashion due to its advanced wearability, as the 3D print is separated through a textile base layer and does not directly touch the skin".
Within the Re-Fream project, my team at JK Design and I, aim to produce in-depth research into 3D printing on a variety of different fabrics. The study focuses on digitally translating natural patterns into algorithms on the computer and advancing the digital workflow from 2D to 3D. The research explores digital pattern design and multi-color 3D printing on fabric, inspired by microscopic natural artifacts. The digital models are 3D printed innovatively, without any support material, and directly on fabric in multi-color. The relation between the colorful geometries and the flexible structure creates enigmatic visual effects when the garment is in motion.
We are currently also working on integrated computational design methods, in which the process from the 3D body scan to the final 3D file for the 3D print will be automated. We are co-researching with Tech Partners Stratasys, Profactor, Haratech, and FAT in Linz.
The ultimate goal is that the design processes are automated from design to production leading to 'local production'' and 'mass customisation''. Such a process can be revolutionary in re-thinking fashion production as it has the potential to reduce shipping and carbon footprint. 3D garments can be transferred in the form of a digital file, and as long as technology is locally available, the apparel can be printed and assembled locally. Scanning the body allows for mass customization eliminating generic garment sizes such as S, M, L, XL, and allowing for a personalized fit.
Thanks for reading and check in for the next blog entry soon!

To read my previous blog posts follow the links:
Blog Post #2 Digital Vogue – 3D Printing on Textiles: customized, sustainable, and ready-to-wear
Blog Post #3 Digital Vogue – Destinations within Re-Fream