THALASSIC MASKS 6 . CONCLUSIONS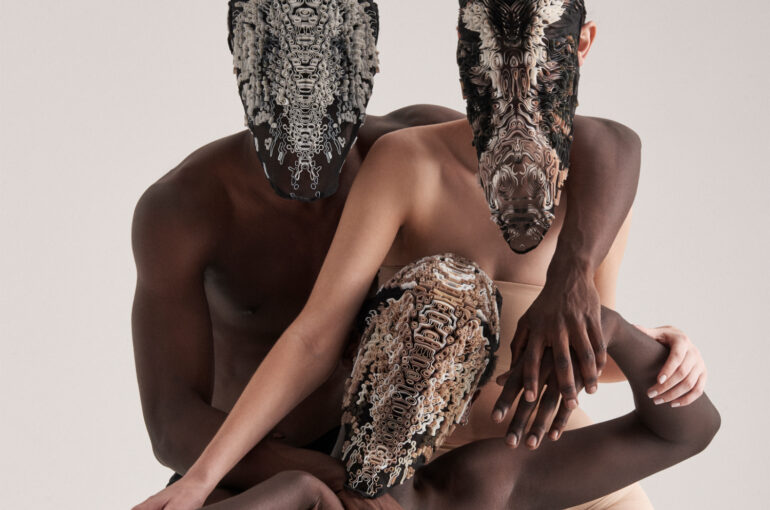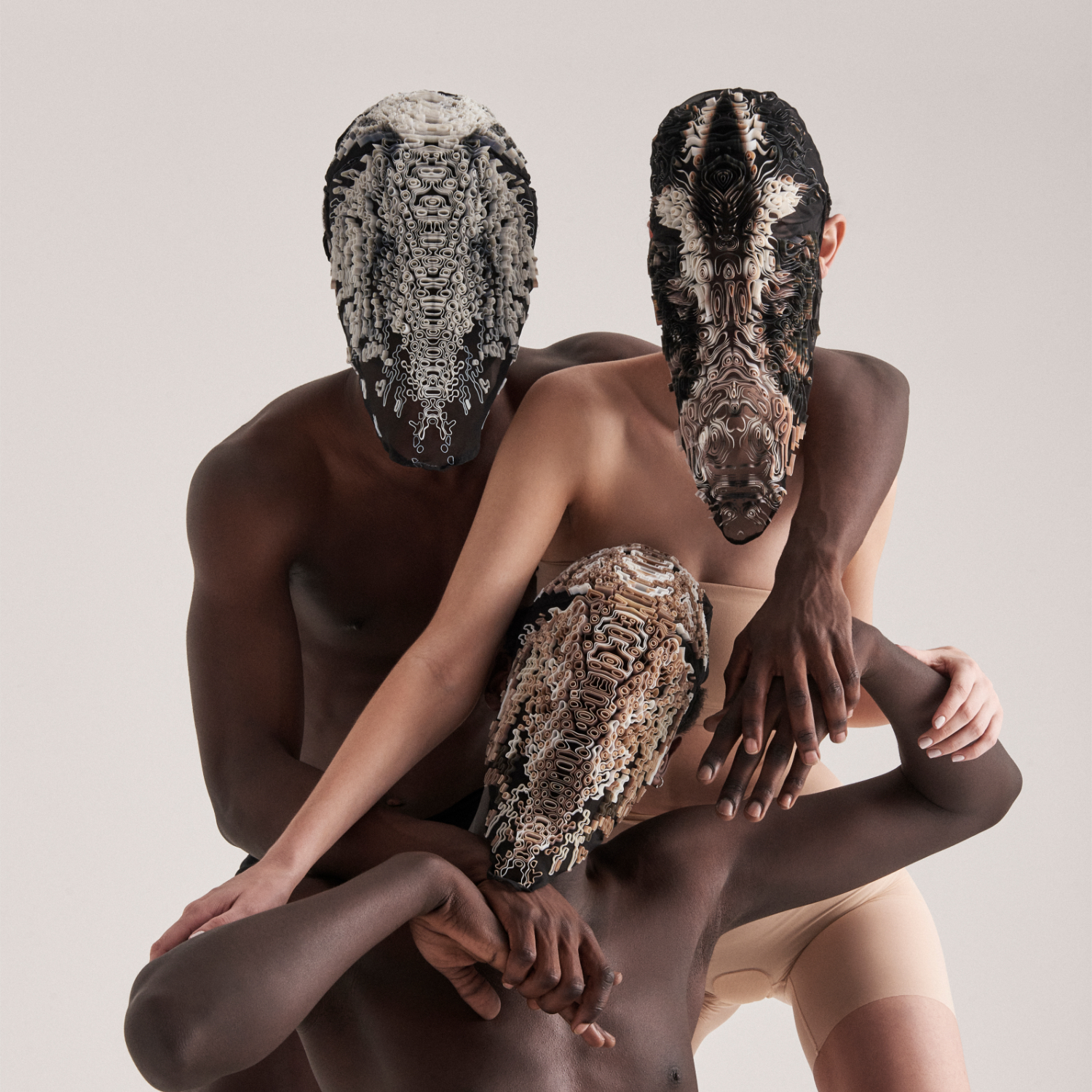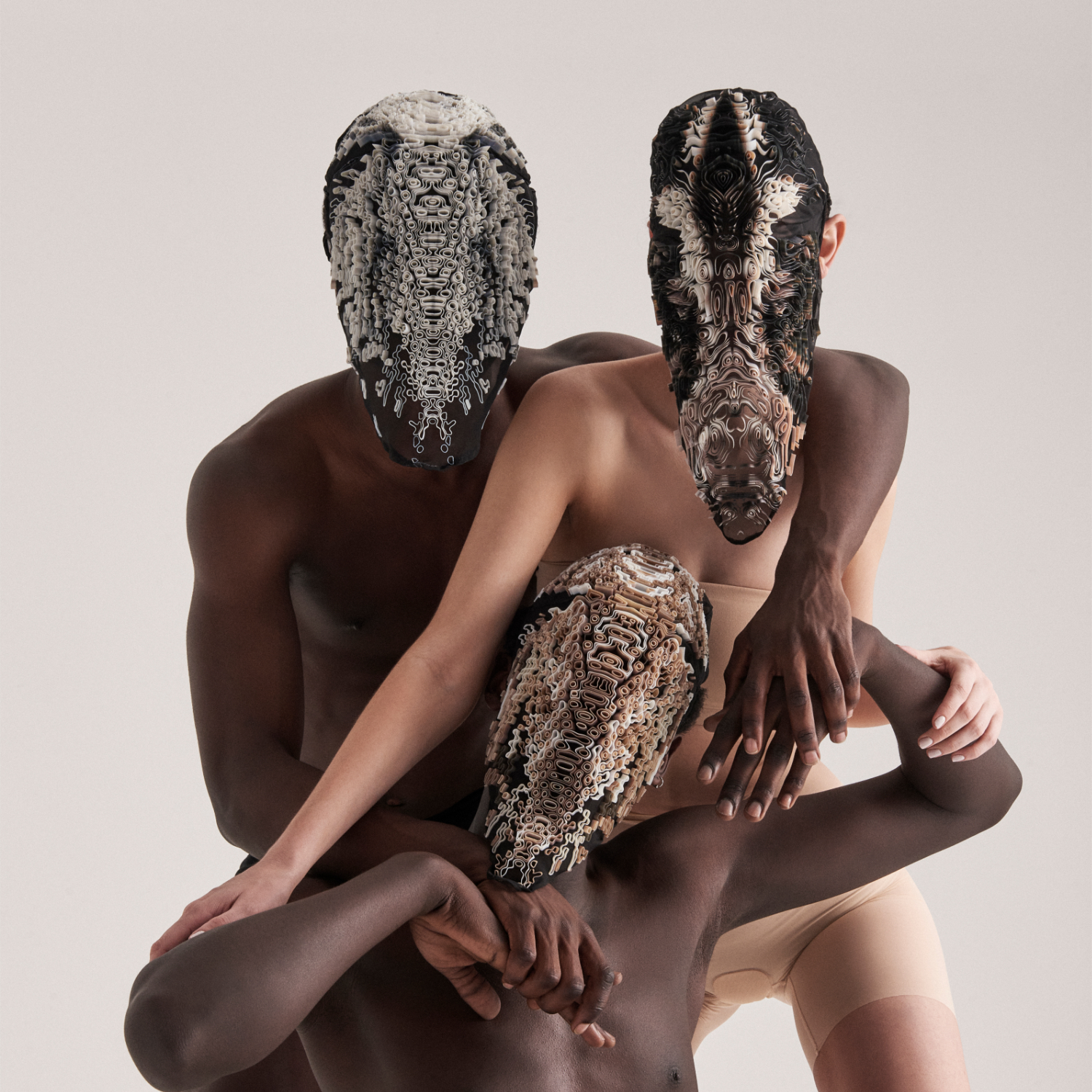 As the pandemic is changing the world, our identities, reflected in what we wear every day, are affected by that. In that sense the scope of the Thalassic Masks project goes beyond the objects themselves, but it is a reflection on how our lives are transformed by the dramatics and sudden global events of these years.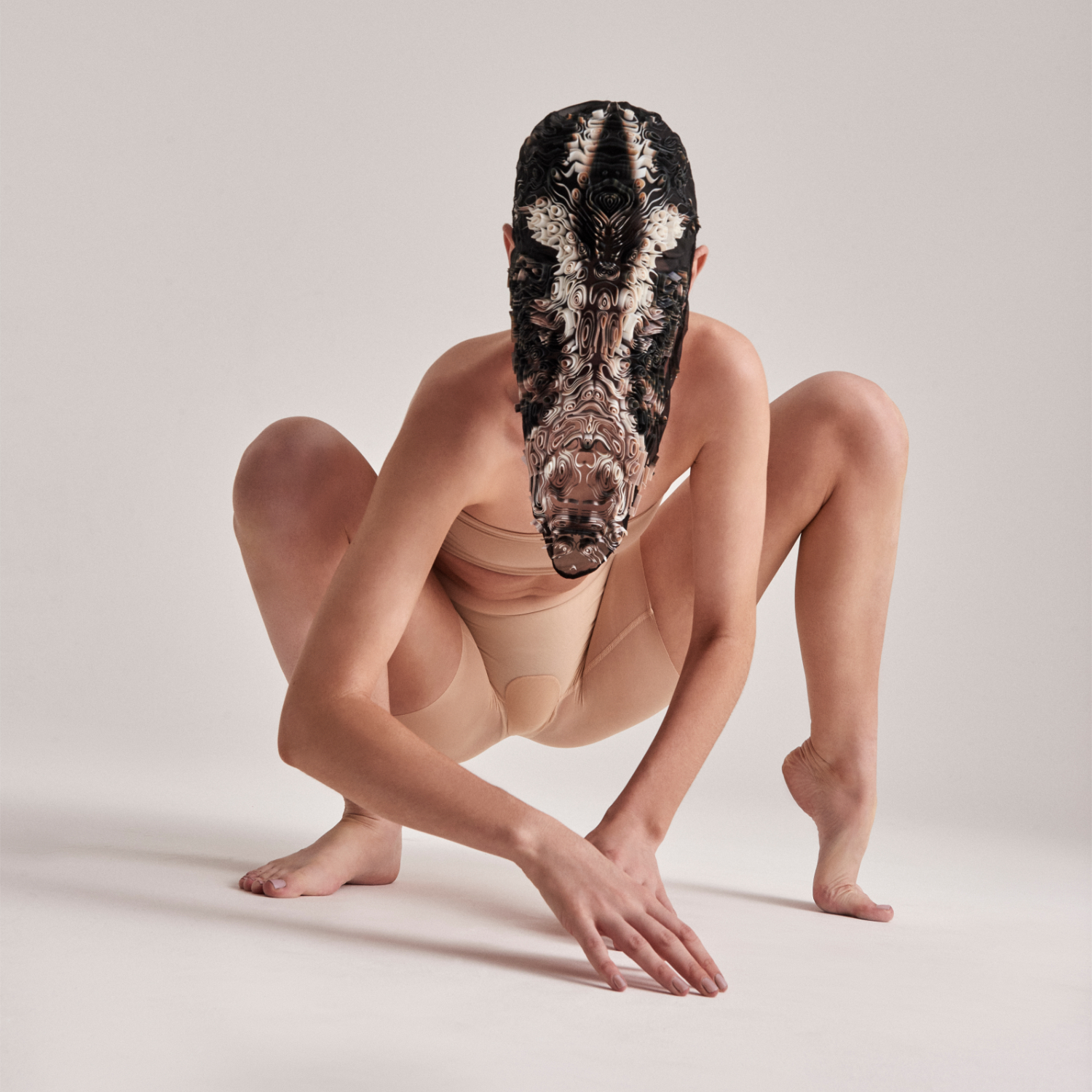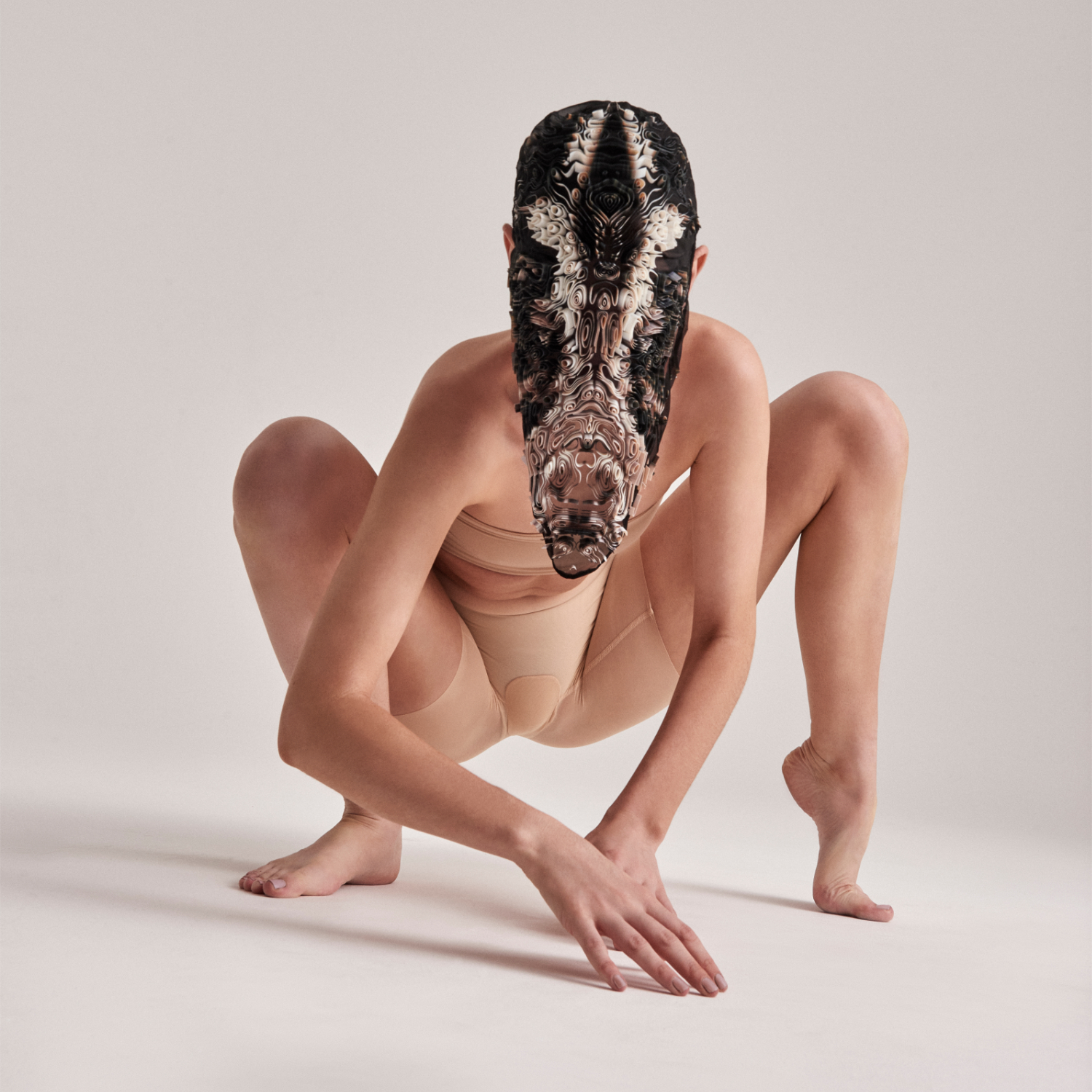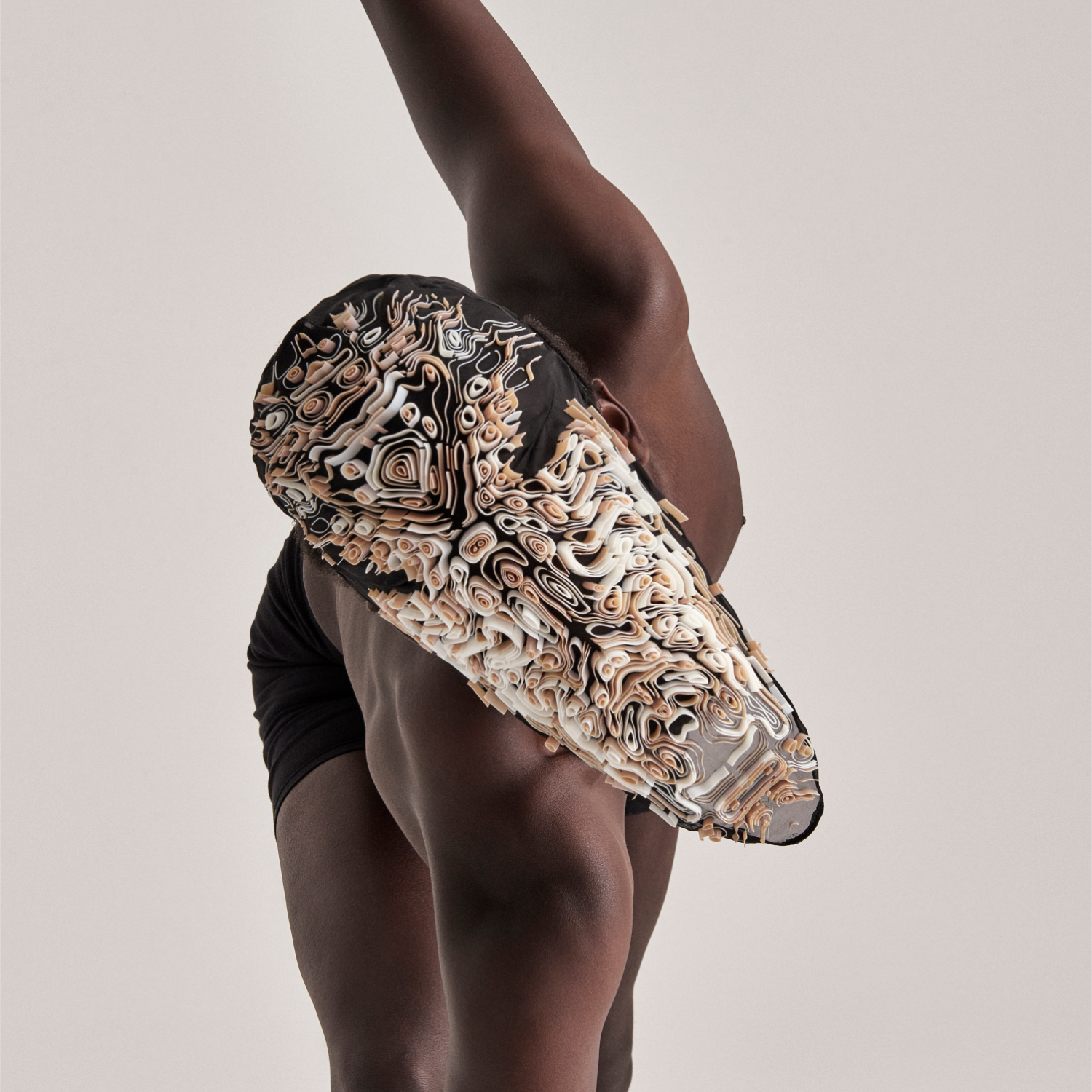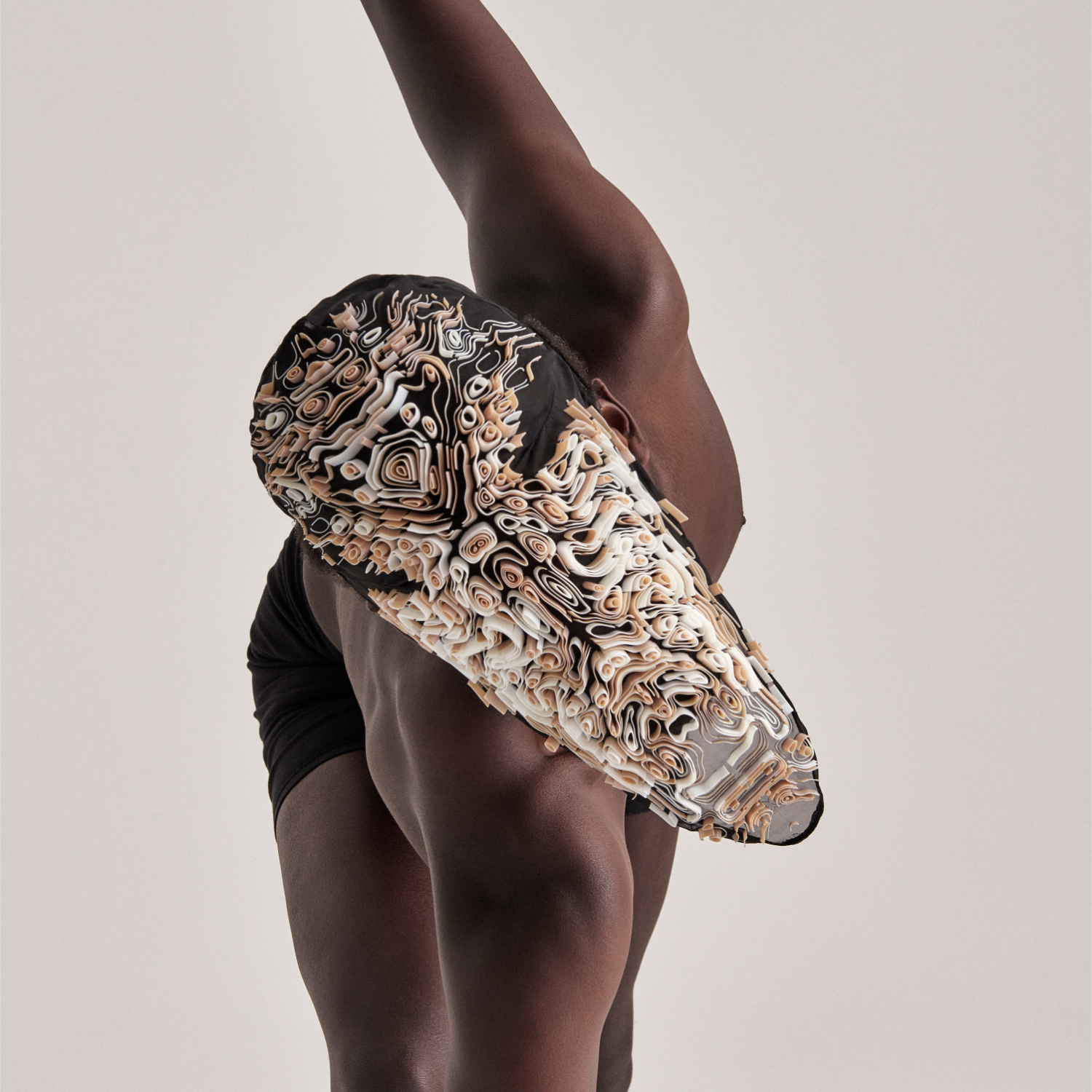 As we have developed some specific elements of these collection there are may be more to come, so eventually the thalassic mask may be just one step of a much wider ecosystem of products.
The products here showcased represent thus a small subset of a potential wider exploration of the concepts of adaptation, identity, transformation highlighted during the research.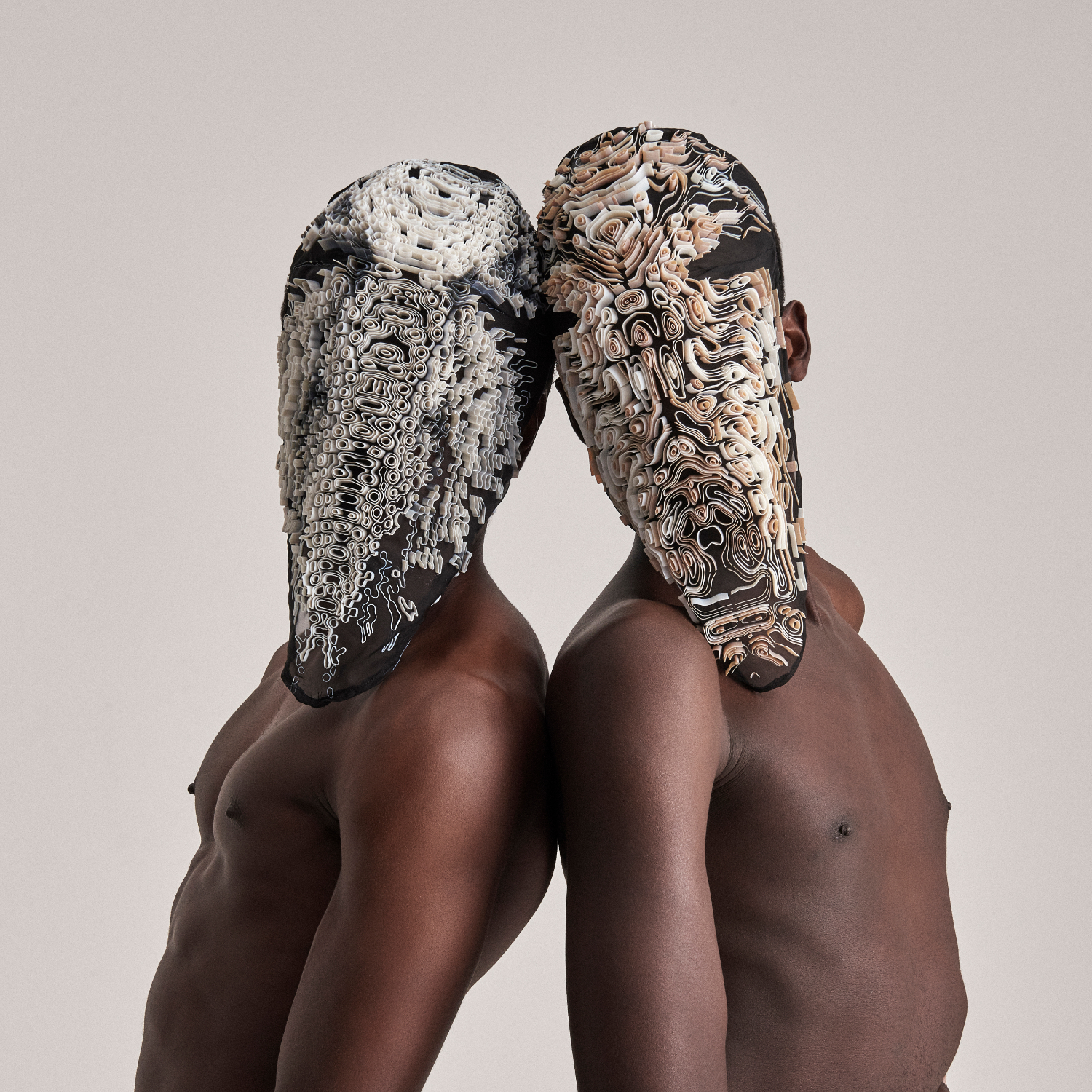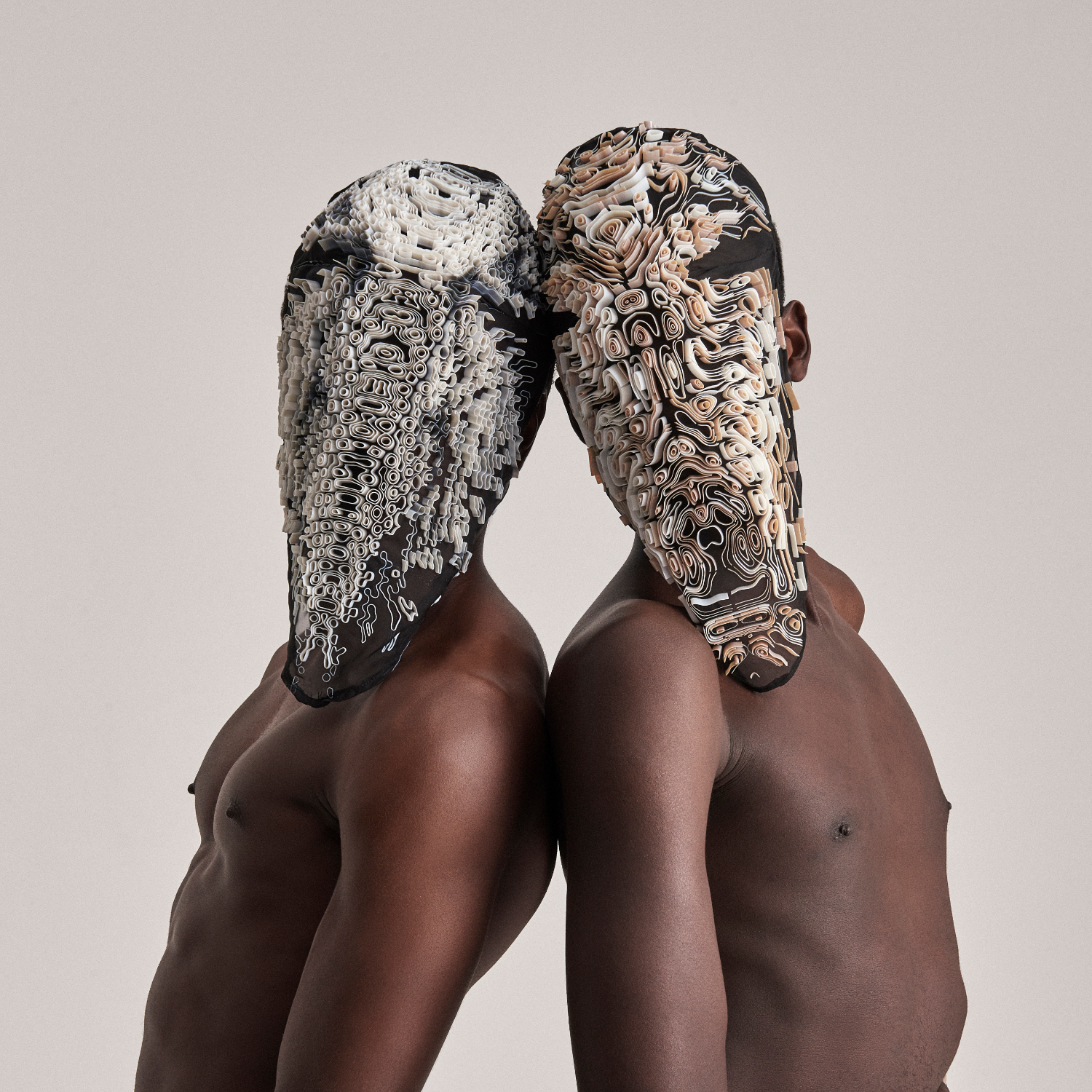 Together with the images of the photoshoot with the final prototypes, we leave it to the words of each collaborator.
Naomi Kaempfer, Creative Director, Stratasys®
"The question of social equilibrium is rising, the fact that also during this period of the pandemic we lose our identity in some aspects, we are limited in the capacity to express or use fashion to differentiate our own, in fact everyone is sitting at home… we are masking the fashion expression, we are masking ourselves, and then we discover the underlying humanity… what I read in the photoshoot is that we are finally able to celebrate the humanity while masking the differentiation"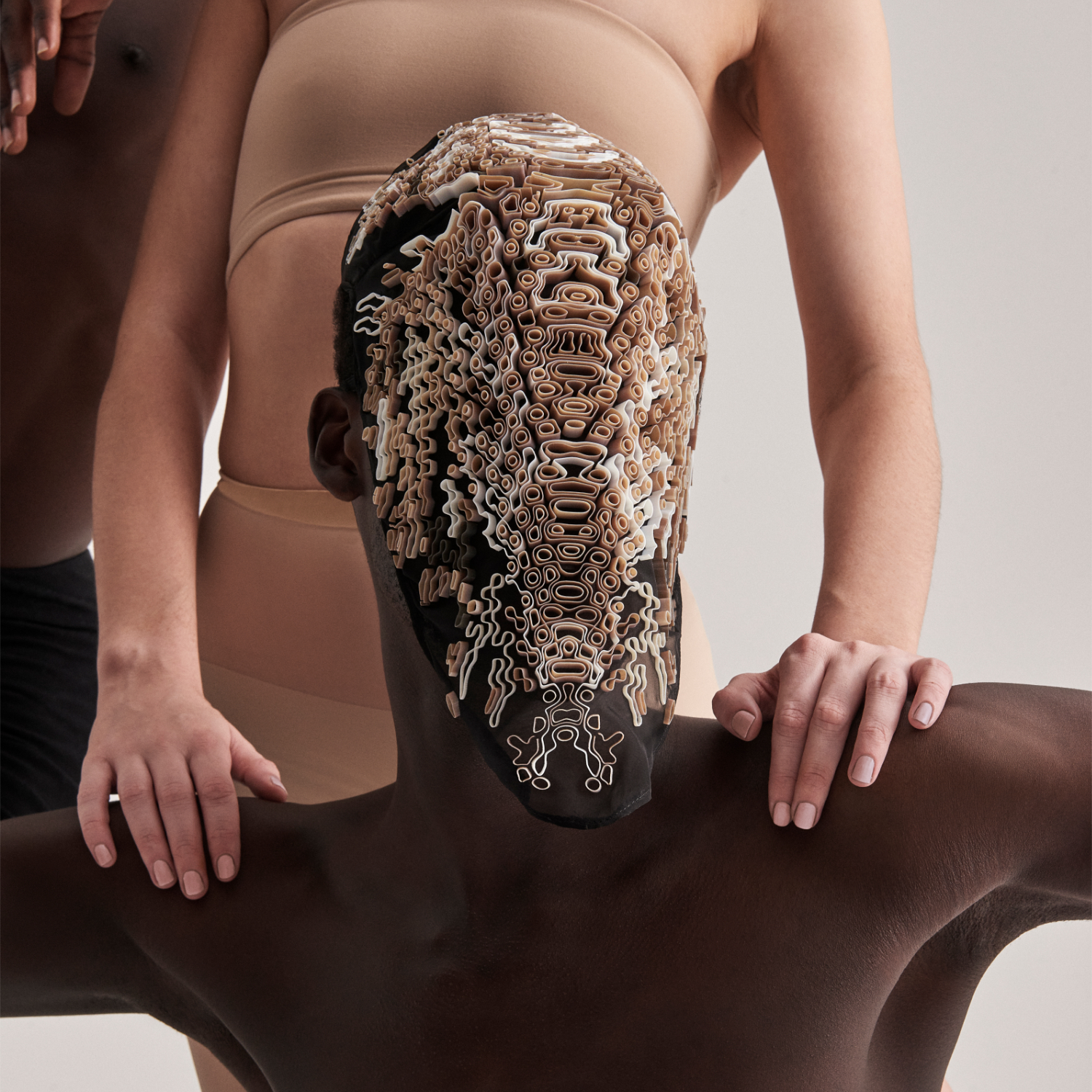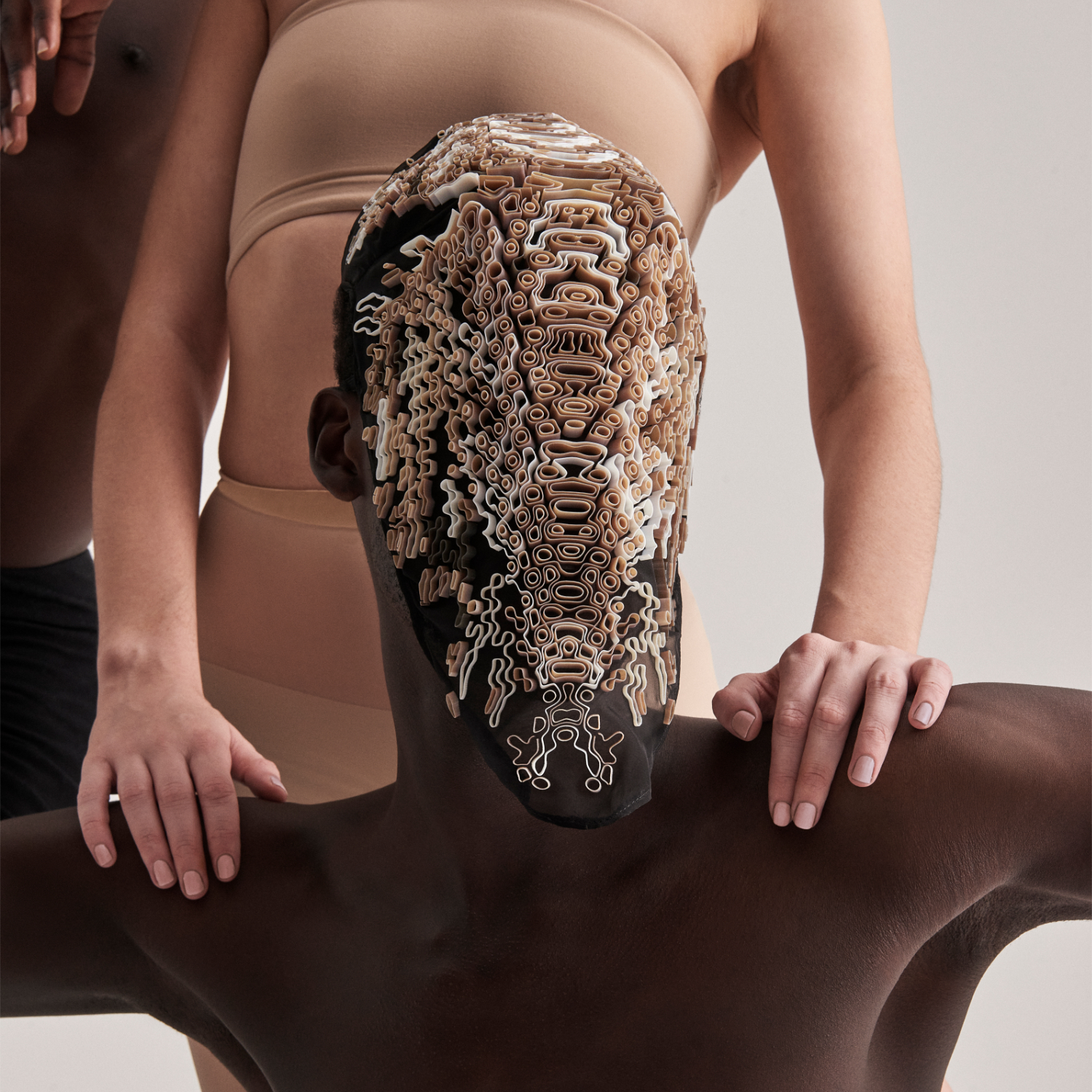 Guillaume Clement, M&P Engineer, Haratech
"It is very important to try to see this objects as fashionable object, objects that we can like, love and wear with pride"
I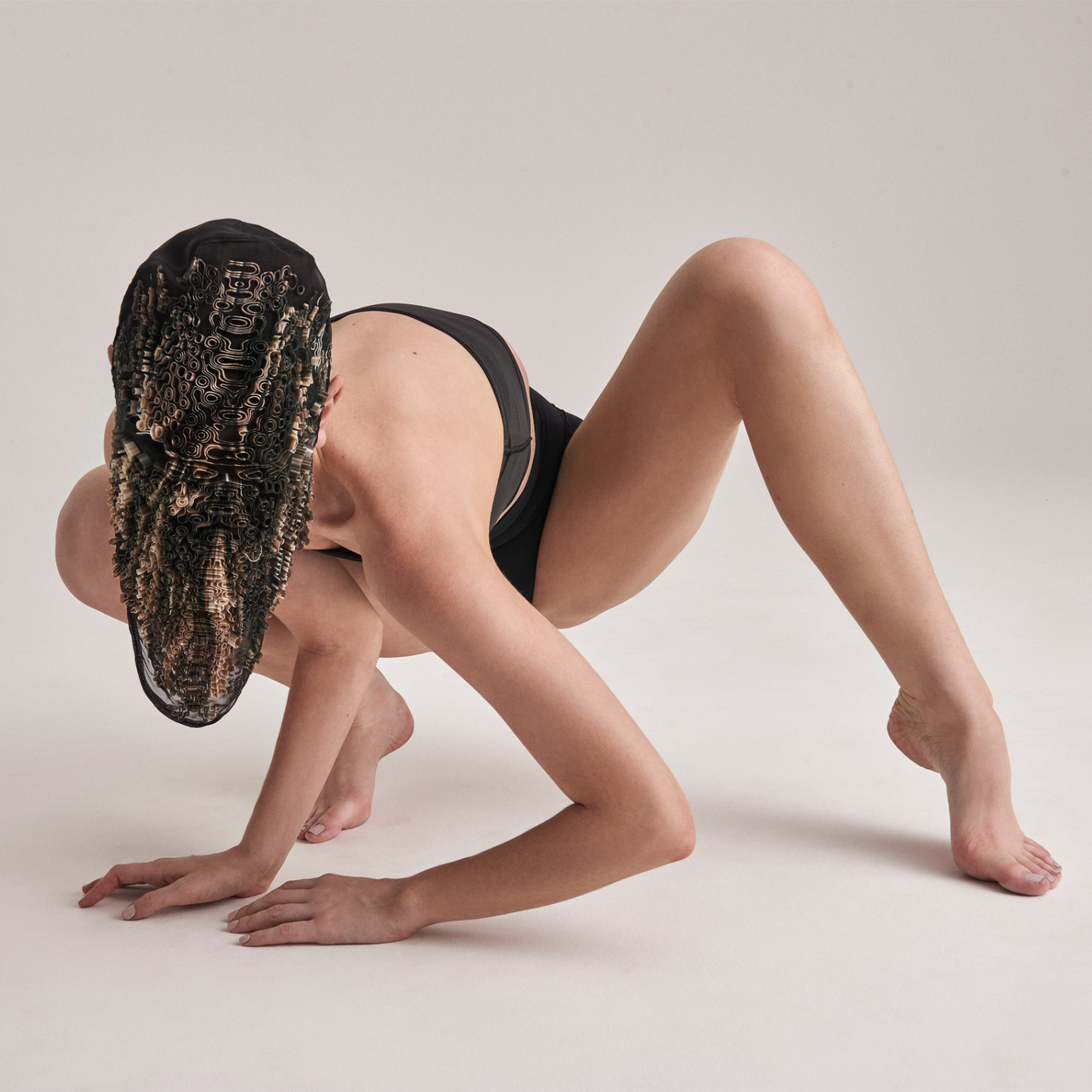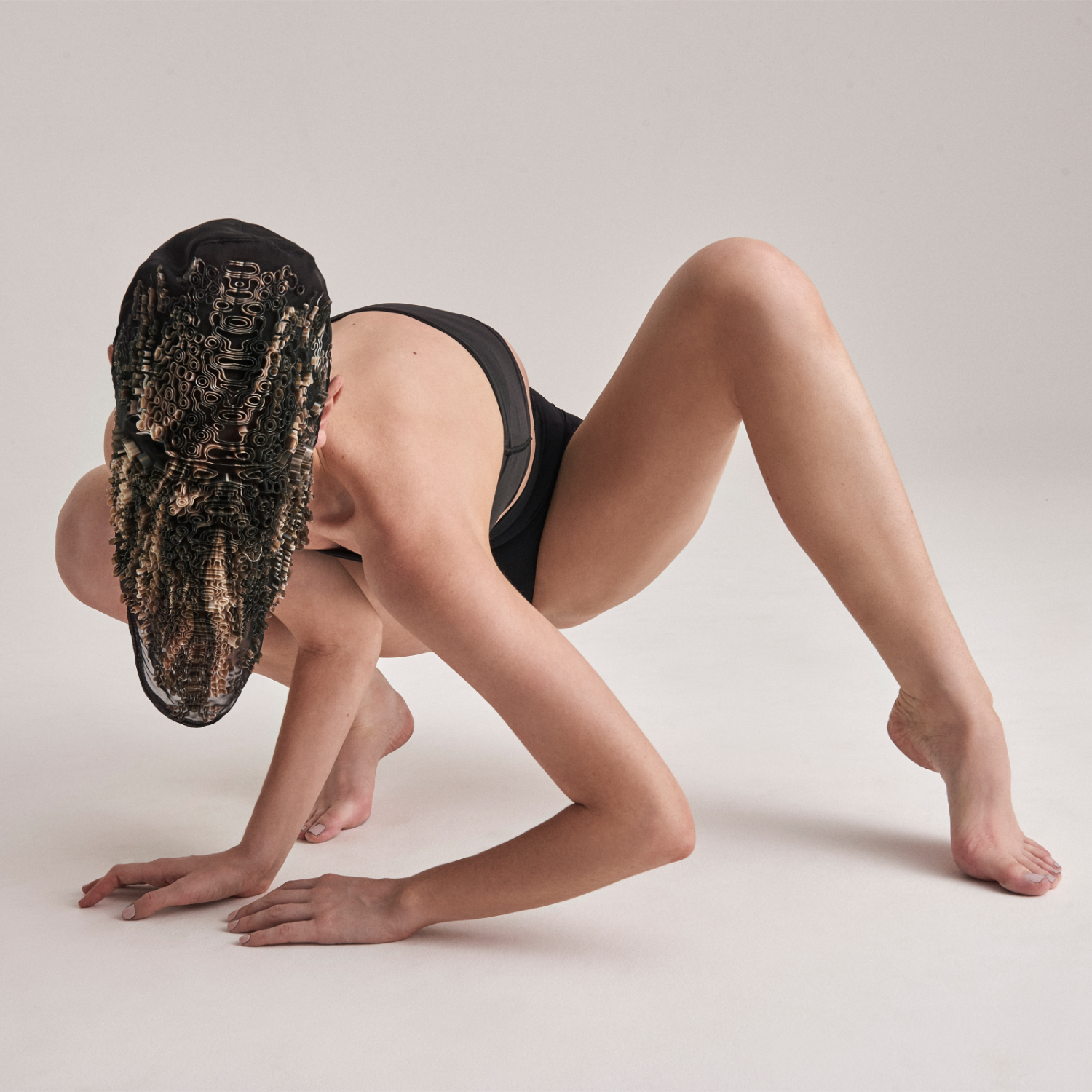 Claudia Kappl, Manager Hub Linz, Creative Region Linz and Upper Austria
"It was interesting to see the development of this collaborative approach, the process of co-creation including different disciplines… It's very much about learning from others and including different perspectives in order to research and create something completely new. For me the outcome of this project is symbolic for the multi-layer approach of combining Art and Technology."