Sustainable Evolution – Co-research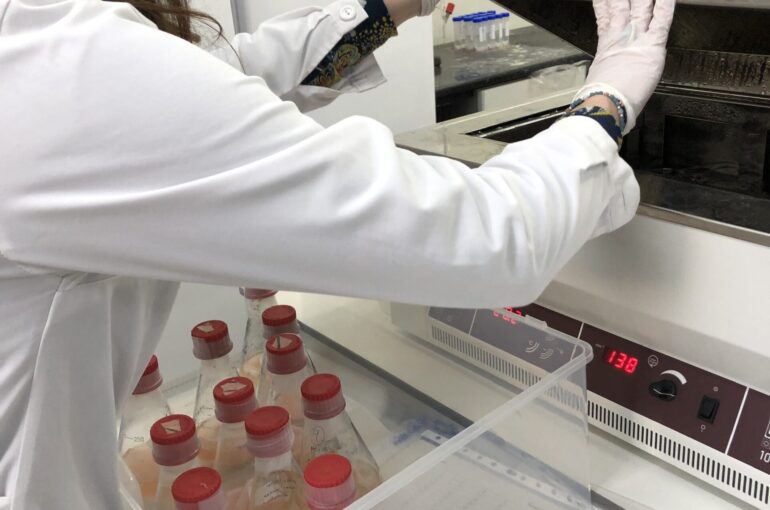 For the last couple of months I have been here at the Valencia Hub in Alcoy, working and co-creating with the technicians. We are trying to  find optimal processes of dyeing sustainably with microorganisms and plants dyes. We have also been working with  laser cutting and marking with the technologies available here. 
Our main focus has been in working with bacteria dyes, we have been working with 2 strains of bacteria. Working with microorganisms requires a lot of research and experimentation. Finding ways to optimize the production of pigment in these bacteria is quite difficult, many variables need to be kept in mind. If one or more are off, results may vary greatly, without optimal results.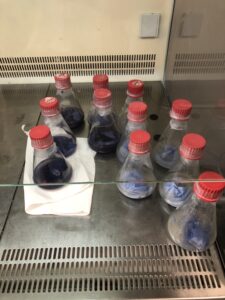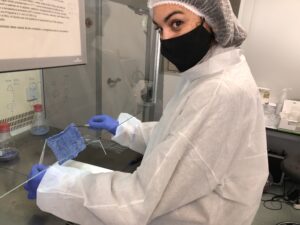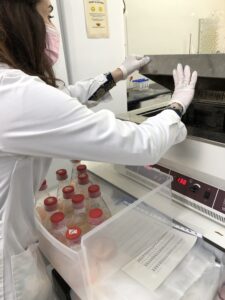 We have been able to create our own protocols for these processes. They are preliminary protocols that will and can be optimized depending on how our research evolves. 
We have been able to dye samples of fabric with both pigment producing bacteria. As aforementioned this is a complex process that needs very specific conditions to work. For the time being dyeing bigger amounts of fabric is complex as we would need to produce and extract much more dye.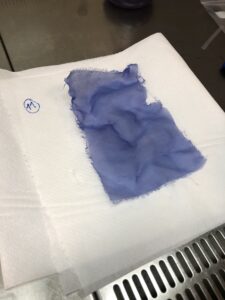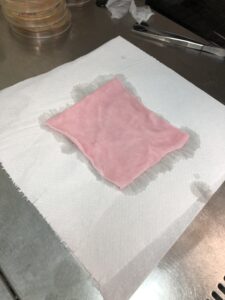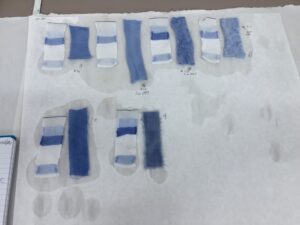 For this reason we have bought an extraction of bacteria dye from a provider, sadly results have yielded an extreme light color though a standard dye bath test. We hope that by optimizing our dyeing method and by using the nebulization technology here at Aitex we will be able to get more dye to penetrate the fabric. Here below you can see the results yielded.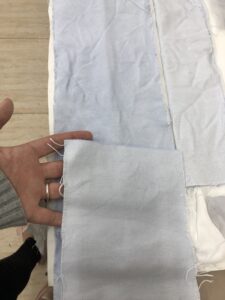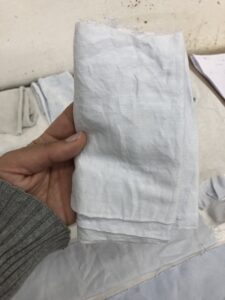 We have also done some tests with plant dyes. We have prepared various fabrics for dyeing, but have selected the Organic Cotton Velour fabric to dye with a mix of Marigold and Mulberry, getting an intense lime green.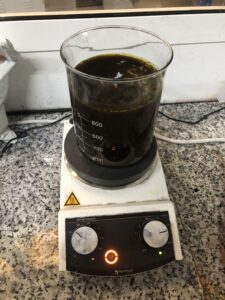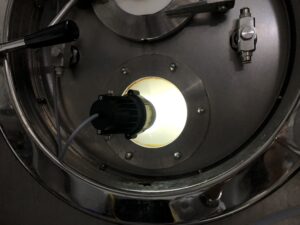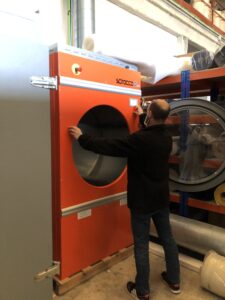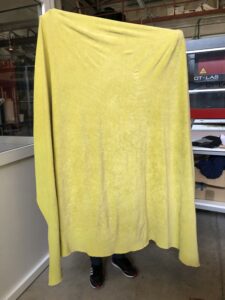 And last but not least we have been doing some laser cutting tests on various types of fabrics.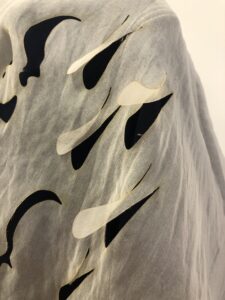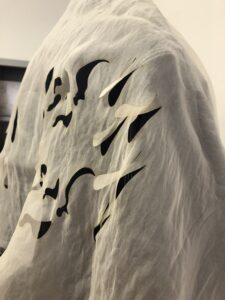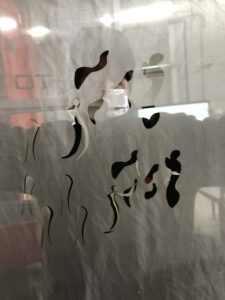 That´s about it for now, I will continue in later posts with more news about our research and progress.
:))
Loreto