Stretched printing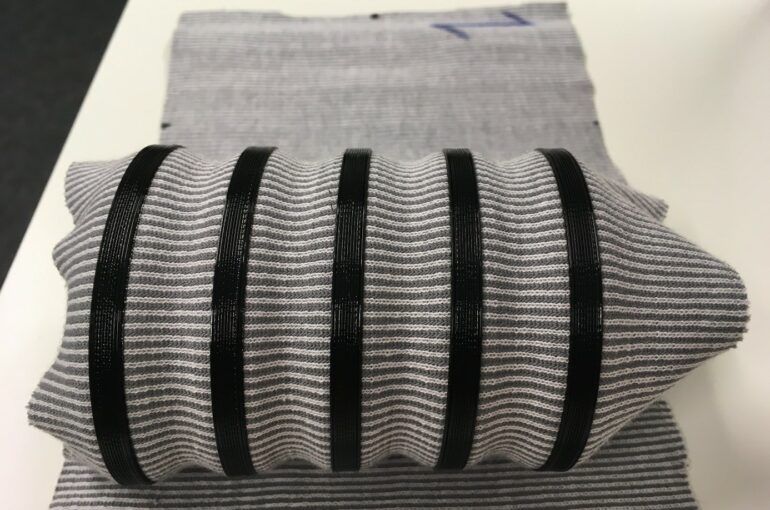 After having worked intensively with the bonding seams, the co-creation team decided to widen the application spectrum of filament 3D printing on fabric by printing on stretched fabric. This way, one could generate new shapes and achieve new functions with the same garment piece and the same manufacturing technique.
Printing on the stretched fabric means that a new holding device is needed… But when you have a CAD software and 3D printers, this is not a problem! This printer accessory (in red on the pictures below) has been specially designed to fit on our ZMorph printer.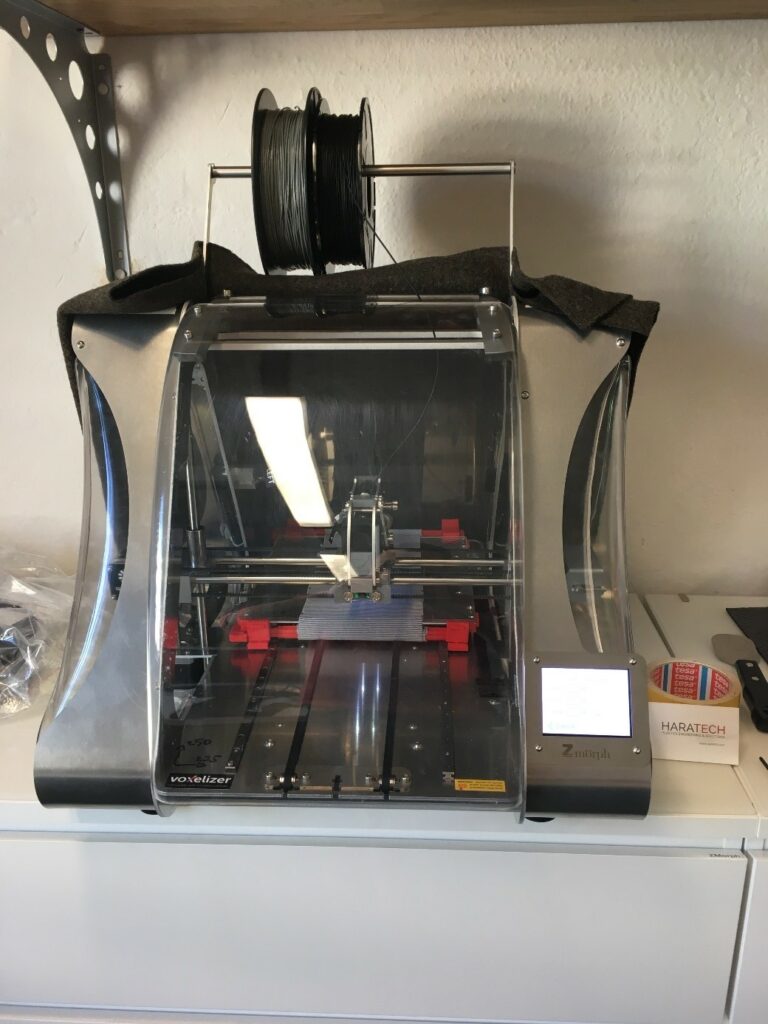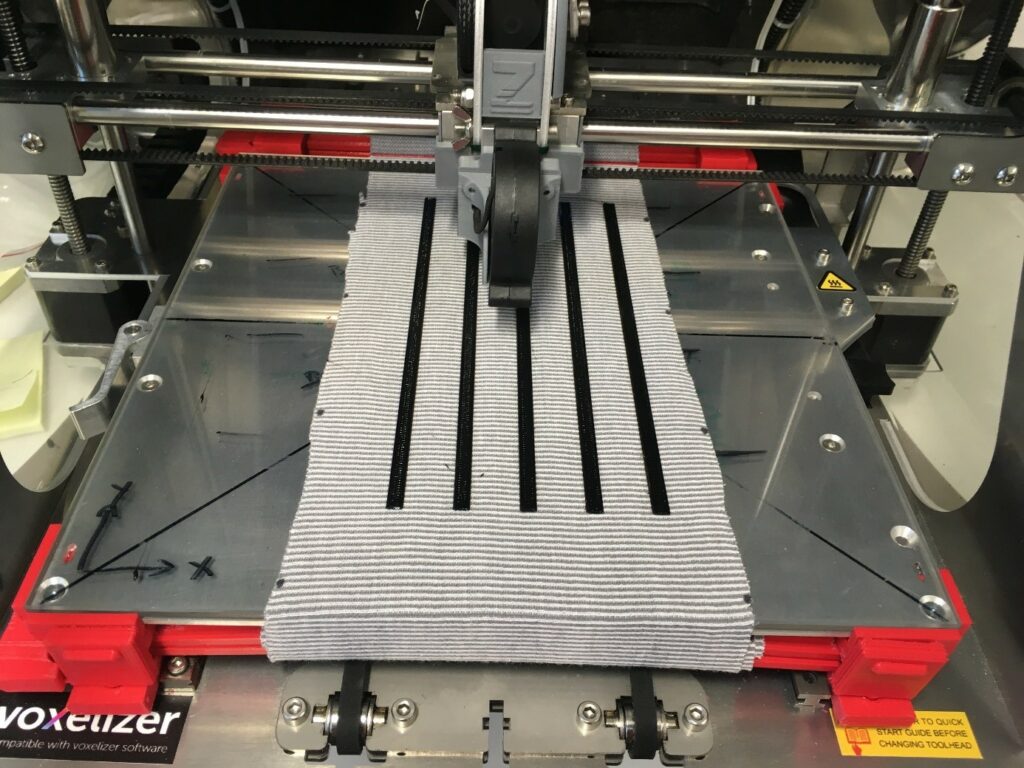 After finalising the holding device, several simple patterns have been printed in order to understand the basic but essential features of stretch printing.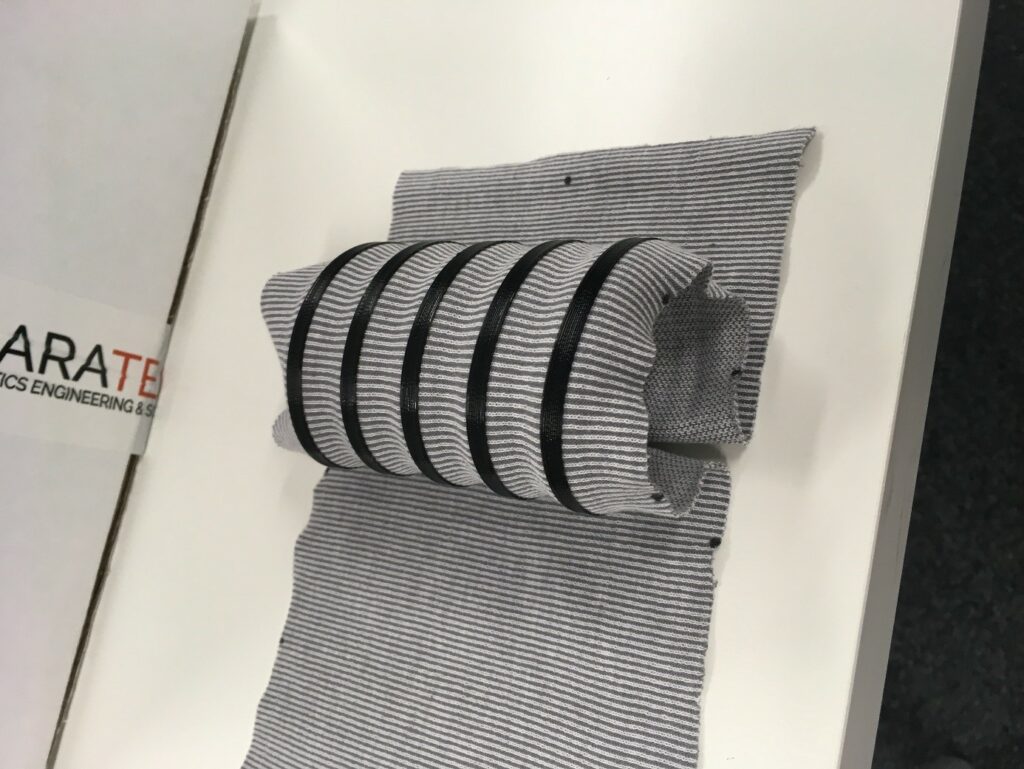 Releasing the tension after the print pulls the fabric back together. But since some areas are stiffened by the added plastic, a differential shrinkage appears, causing this nice bending.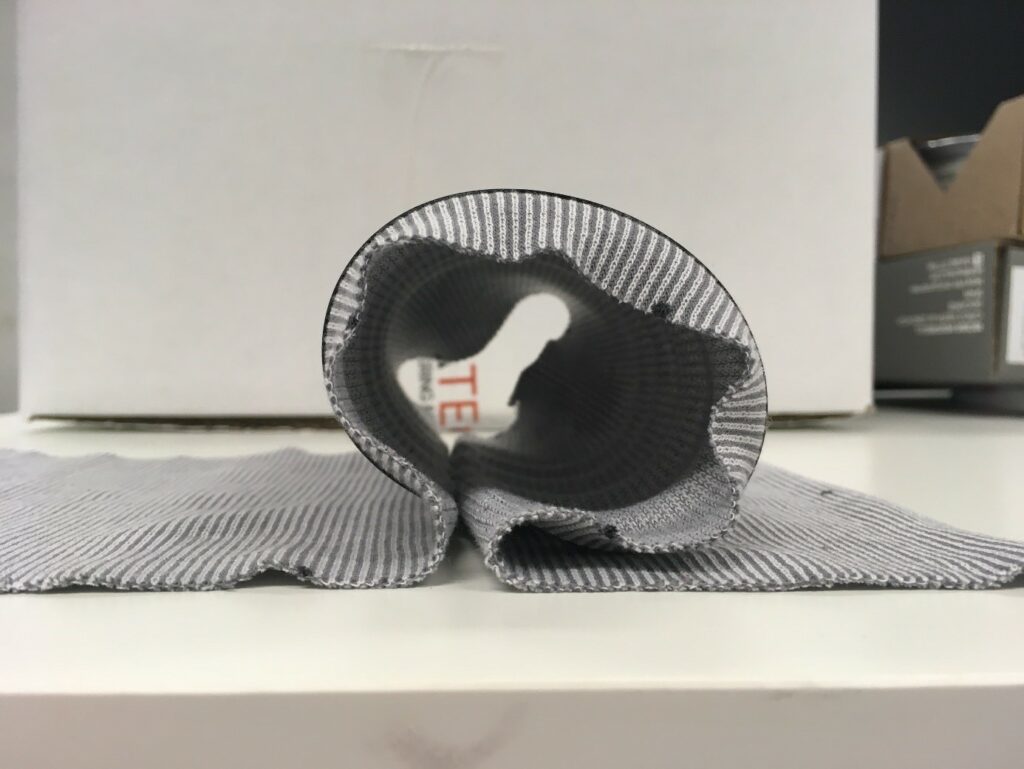 As we can see here, printing on the fabric on a flat surface, which is very handy, can lead afterwards to a 3D shape with no effort and no additional tools.
The orientation of the fabric while being printed is of course of great importance, since the fibres behave a different way in the warp and weft directions.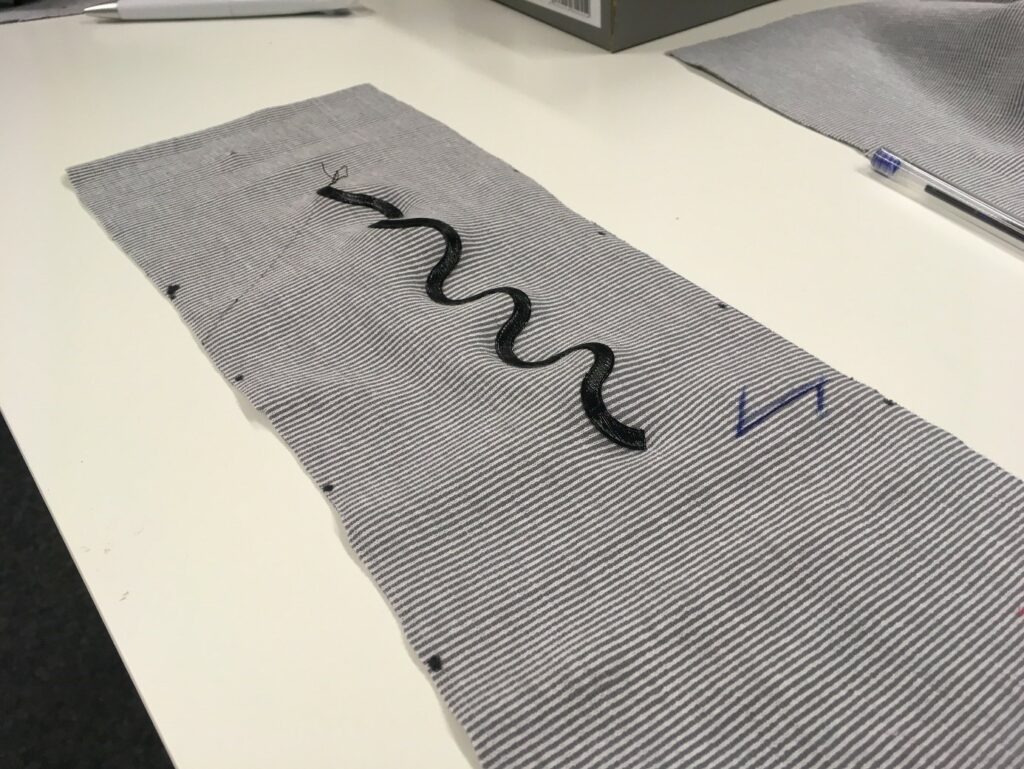 Here a sinusoidal line has been printed, with interesting aesthetical results.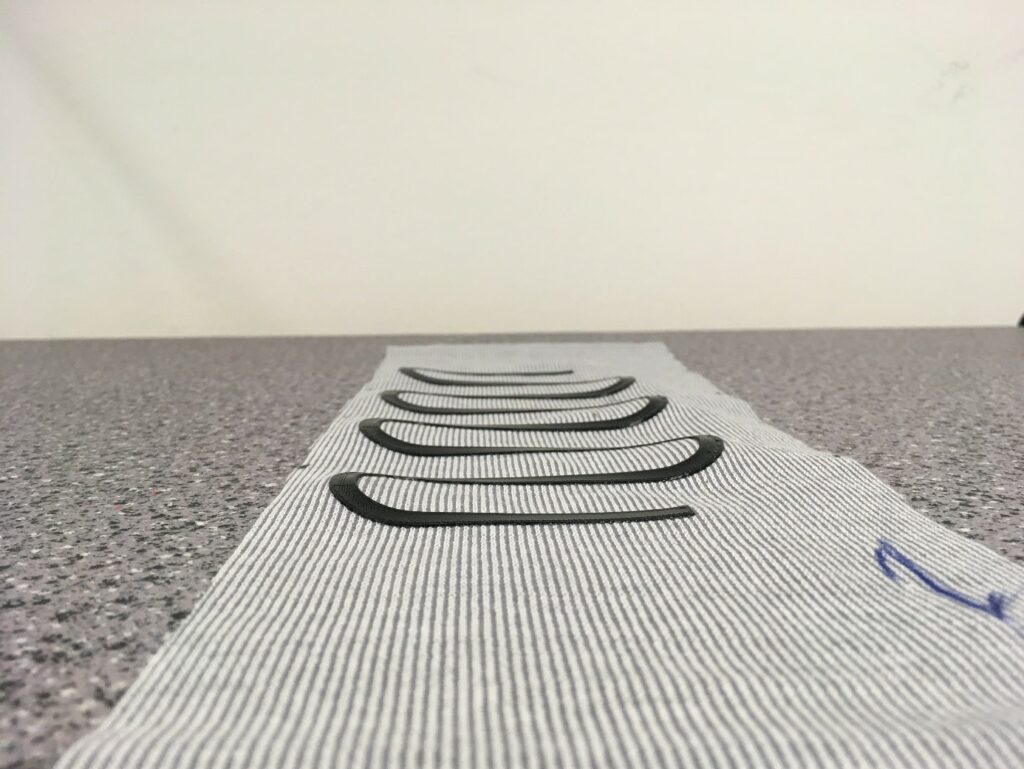 This other line design had not such a great impact as other tested before. This was expectable since the fabric still has the freedom to shrink back after printing. This experiment confirmed our understanding of the process.
These few experiments served as a proof of concept that 3D printing soft of stiff plastic on fabric can add aesthetical as well as more technical functions to it, all in one manufacturing step. The variation of the parameters, the designs, the support and printing materials can offer a plethora of design possibilities that are far from having all been explored yet!
More than a proof of concept, this experience gave us all enough information to define realistic applications and goals to aim for in the future projects. We can't wait to work together on new challenges!
Wirtten by Guillaume Clement / Haratech