Technology over Text – The Challenges of Research During a Global Pandemic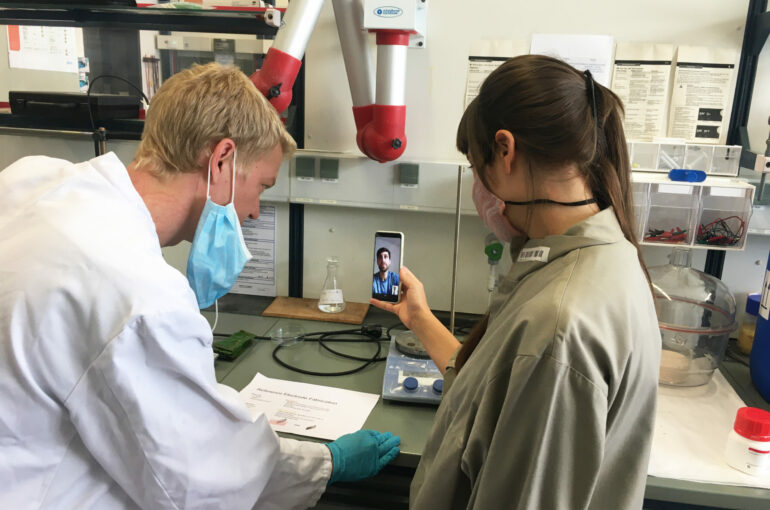 Chemistry over Zoom is not straightforward, especially when you have to explain an experiment that you have never done before to someone who has never done, well, chemistry before. The Alma team is spread across five countries, and when travel was restricted because of coronavirus, we were forced to get a bit creative. It was easy to switch the design process online, but there was one thing that could not be done remotely: technology development.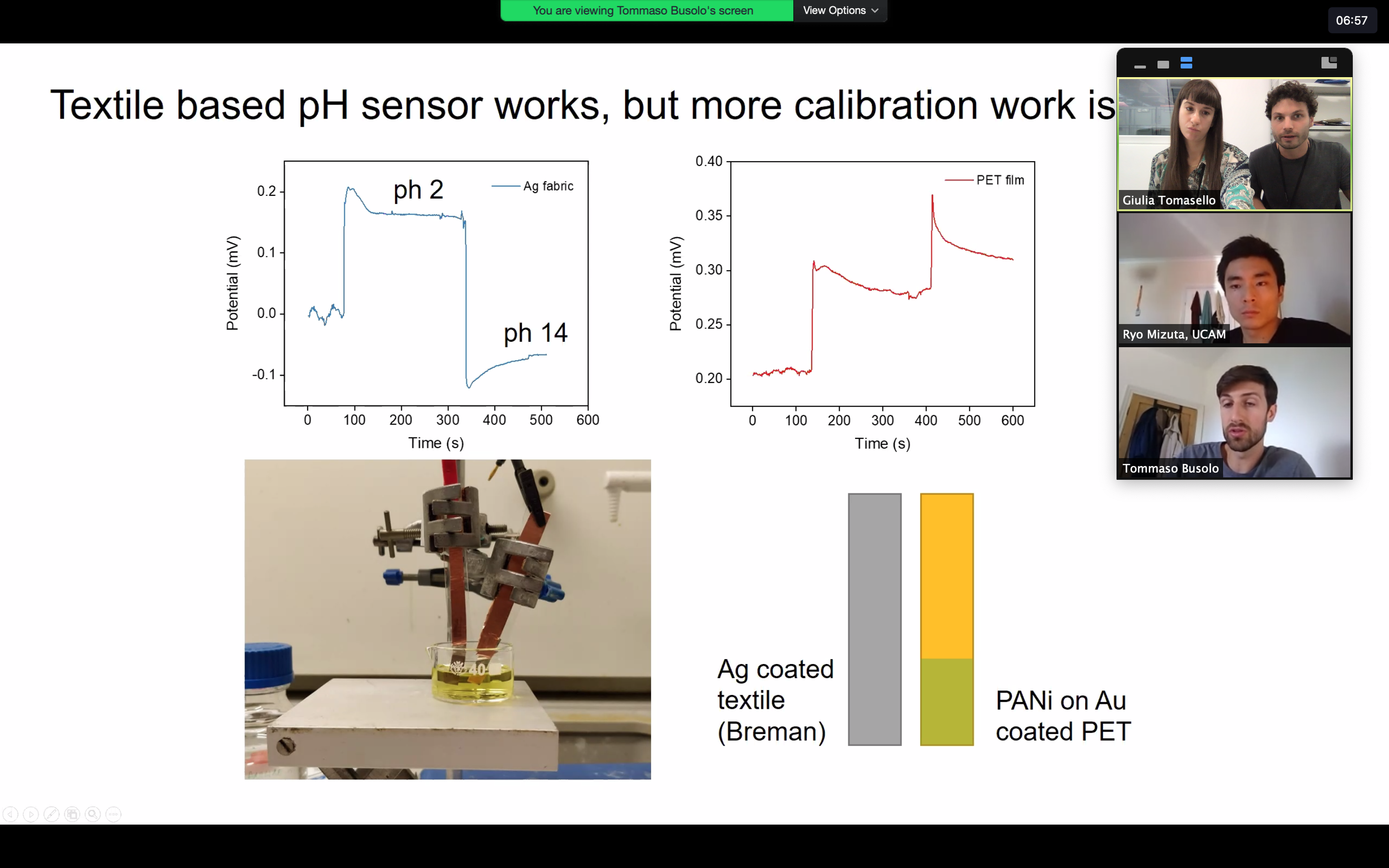 Alma aims to produce a simple, user-friendly and comfortable sensor for monitoring vaginal infections, which affect an estimated 75% of females worldwide.
Although there are currently other options for diagnosing these infections, the tests are uncomfortable to use and/or require a visit to a doctor. In our sensor, we measure the electrical signal between two pieces of metal (working and reference electrodes). This electrical signal will change depending on how acidic (like vinegar) or basic (like bleach) the environment of the sensor is and can be linked to certain types of vaginal infections.

Our first sensor was printed on plastic film, but transforming this initial sample into a working prototype required some alterations to our protocols, particularly to that of the "working electrode." The working electrode is typically produced in Cambridge in the Kar-Narayan Lab by a technique that requires specialised equipment, but lab closures due to COVID-19 meant that the process needed to be completed in Berlin with significantly fewer tools. Which brings us back to chemistry over Zoom.   
"It's not stirring," Giulia Tomasello, Alma's co-founder and design lead, texted from the laboratory in Berlin. A picture of a solid block of white powder in a beaker quickly followed. "Add more water, I guess?" Tommaso Busolo, Alma's other co-founder and technology lead, replied from Cambridge. He refreshed his phone constantly, waiting for the message saying something along the lines of 'oops, we blew up the lab.'

A photo of the beaker came through, now containing a slightly less solid mass that had turned an unpleasant light brown colour.

"Okay, great," Tommaso said, inordinately pleased to see the beaker full of what looked vaguely like pond scum, "give it another fifteen to thirty minutes, and it should turn dark green."
 Twenty minutes and a few frantic messages about water content later, the next picture showed a deep emerald solution. The synthesis of polyaniline, a conductive polymer crucial for the sensor's 'working electrode,' was complete. The polyaniline was then deposited on a polyester/wool textile, and initial tests with artificial "fluids" gave a strong electrical signal. From either side of the English Channel, Giulia and Tommaso both breathed sighs of relief.  
Developing a completely new technology procedure over Zoom and WhatsApp was certainly not without its challenges!!
Between a lack of chemistry expertise, materials and information in the academic literature, it took significantly more time than any of the Alma team members could have initially estimated. Yet unexpected difficulties can also lead to the most useful discoveries: this new process for making the 'working electrode' is much simpler and requires less specialised equipment than the technique previously used by Alma. It should enable the production of larger quantities of working sensors that can be tested with real fluids, bring Alma one step further from technology development over text, and one step closer to filling a key gap in female health technologies.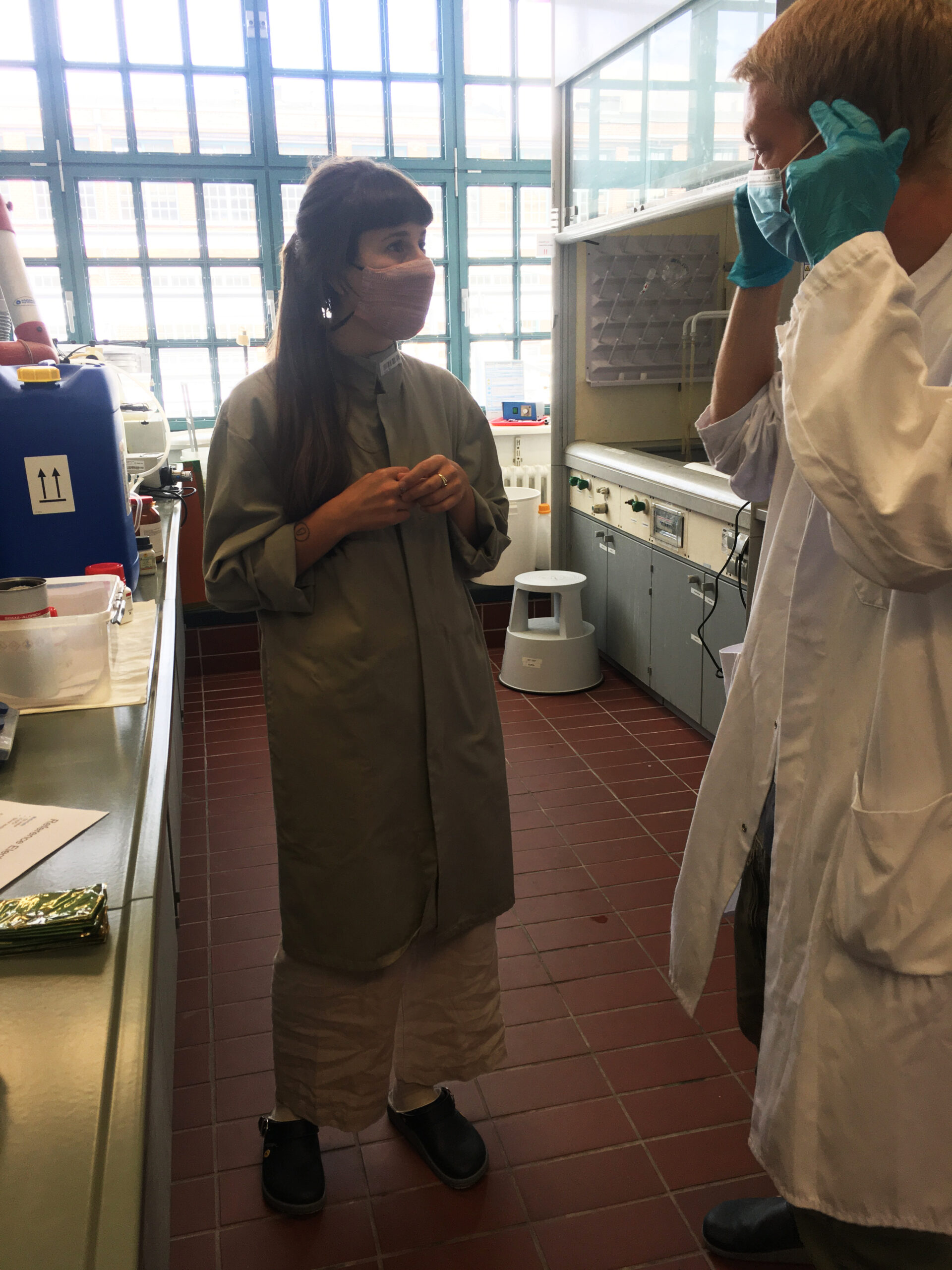 Thanks to the Fraunhofer IZM Chemistry Department. A Special Thanks to Tobias Schmidt for the patience and excitement! Author of this blog, Tommaso Busolo – Co-Founder and Technology Lead of Alma   
Thanks for reading! More info on gitomasello.com