Syntropia by Sophia Guggenberger & Eugenia Morpurgo
About the project
The project
In their collaboration, Sophia Guggenberger & Eugenia Morpurgo are working on sustainable shoes made from materials that are harvested in a regenerative field, including digital technologies in the fabrication process of the shoes.
The artists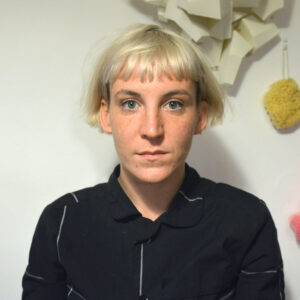 Next to a qualification in Fashion Design and Technology, Sophia Guggenberger holds a MA in Design from the University of the Arts Berlin and a BA in Footwear Design and Development from London College of Fashion. She has worked as designer within an industrial context for the Spanish footwear company Camper, since 2015 she works as independent designer, having received a number of grants and fellowships, among others from the Akademie Schloss Solitude in Stuttgart and the Goethe Institute.
Sophia Guggenberger is a designer/maker continuously working on developing alternative strategies for the production of footwear. She is researching not only the technical aspects of these specific processes but also the wider implications of employing different production methods; mixing craft, industrial strategies as well as digital fabrication.
From 2015 to 2018 Eugenia and Sophia collaborated on the research project AnOtherShoe – A new model for shoe production based on shared knowledge and local manufacturing, through small scale and on demand digital fabrication.
Follow Sophia: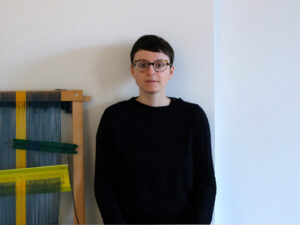 Since September 2014 Eugenia Morpurgo has been a lecturer at the Free University of Bozen in Bolzano, Italy, ENSAD in Paris and NABA in Milan. She holds a MA in Social Design at the Design Academy Eindhoven and a BA in Industrial Design at IUAV Istituto Universitario Architettura Venezia. Parallel to her studies, she took part in the research program on craft and local materials Atelier Rwanda, based in Kigali, Rwanda.Eugenia Morpurgo is an independent Italian designer researching the impact that production processes have on society, with a focus on investigating and prototyping alternative scenarios and products. She works through self initiated projects and commissioned work from cultural institutions, Universities and Fablabs.
Eugenia has received research fellowships from the American Academy in Rome and the Akademie Schloss Solitude in Stuttgart.
Follow Eugenia:
The partners
The work