Needs-Based Clothing Design and textile preferences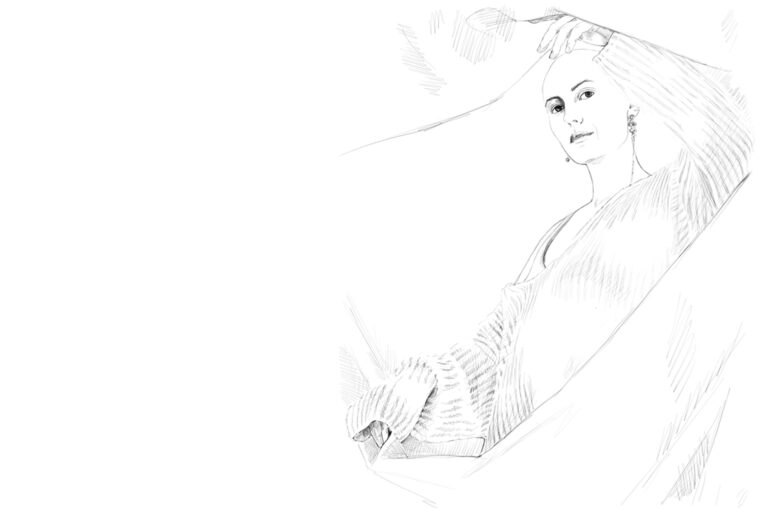 Clothing design may not be considered a factor in the breast cancer recovery process. However, as the first layer of material that comes in contact with our skin daily, clothing plays a constant role in our perceptual experiences of touch – while dressing and undressing, going about our daily life, performing everyday tasks, doing sports or sleeping.
Our skin is one of the largest organs of our body. Although its primary function acts as a barrier that protects us from the environment and helps us in thermal regulation, it also aids other aspects of our physiology, such as sustaining the somatosensory system. This refined network of nerve endings creates our sensations of touch. Its receptors trigger several feelings on our skin: cold, hot, smooth, rough, pressure, tickle, itch, pain, vibrations, and more. These sensations, again, function as warning mechanisms to protect us, but they also aid our psychological and emotional wellbeing. Touch is elementary to our perceptual experience and is deeply connected to our emotions. Through the immediate interaction with our skin, clothing and textiles can trigger sensations that positively or negatively influence our everyday wellbeing.
Breast cancer treatments and medications can affect the sensory functions of the somatosensory system. Selective neuropathy (loss of sensations) might occur due to scar tissue or radiation burn. Other skin regions might be highly sensitised to the touch, brittle or wound. As every breast cancer treatment and recovery process is individual, I am interested in learning about as many textile and clothing preferences of affected females as possible, to understand their specific needs and to find out if some needs might overlap and can be categorised to inform broader needs-based textile and underwear designs. I teamed up with  Nigel Guérin-Garnett, a fellow design researcher, to construct an online survey that raises questions about 'Textile Preferences for Needs-Based Clothing Design'. Nigel also comes from a fashion background but is rooted in dance performance. His embodied knowledge was an invaluable reference during our many and long conversations about body sensations relating to clothes wearing. Together we navigated the spectrum of online surveys as means for digital data collection. We both believe in placing the individual at the centre of the design process and prefer interacting with people in person rather than through the anonymised structured of a survey. To bridge the threshold between anonymous question-sets and a personal conversation, we experimented with digitalised sensory tools, such as using our voices in a relaxation exercise to tune into one's body sensations and using illustrations as visual cues to accompany our questions.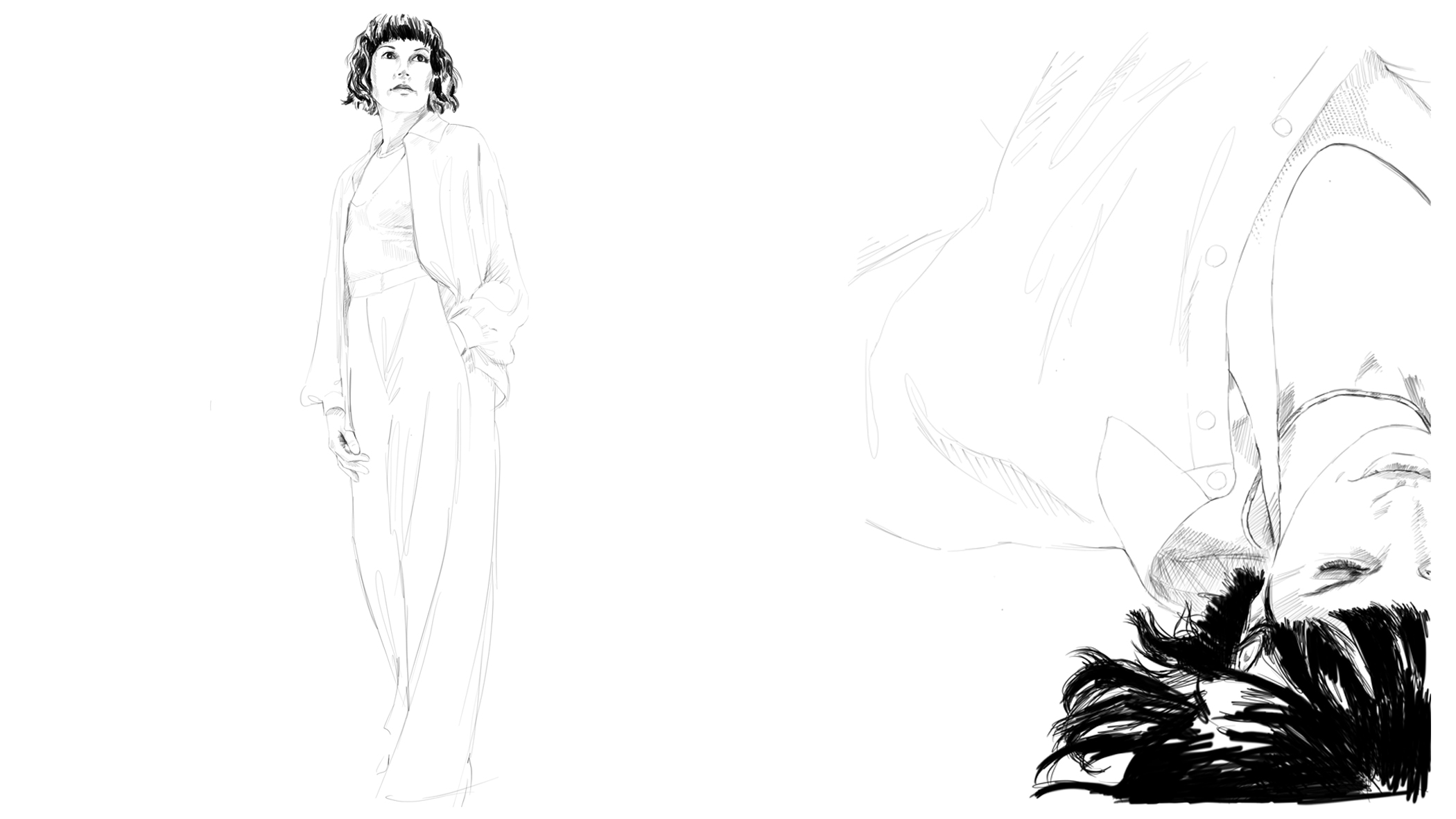 A literature review on thermal effects of textile-skin interactions, provided by senior scientist Dr Agnieszka Psikuta from EMPA, the Swiss Federal Laboratories for Materials Science and Technology, helped us pinpoint our line of questions. This literature also provided me with insights when choosing the fibre composition for the prototype development of this project.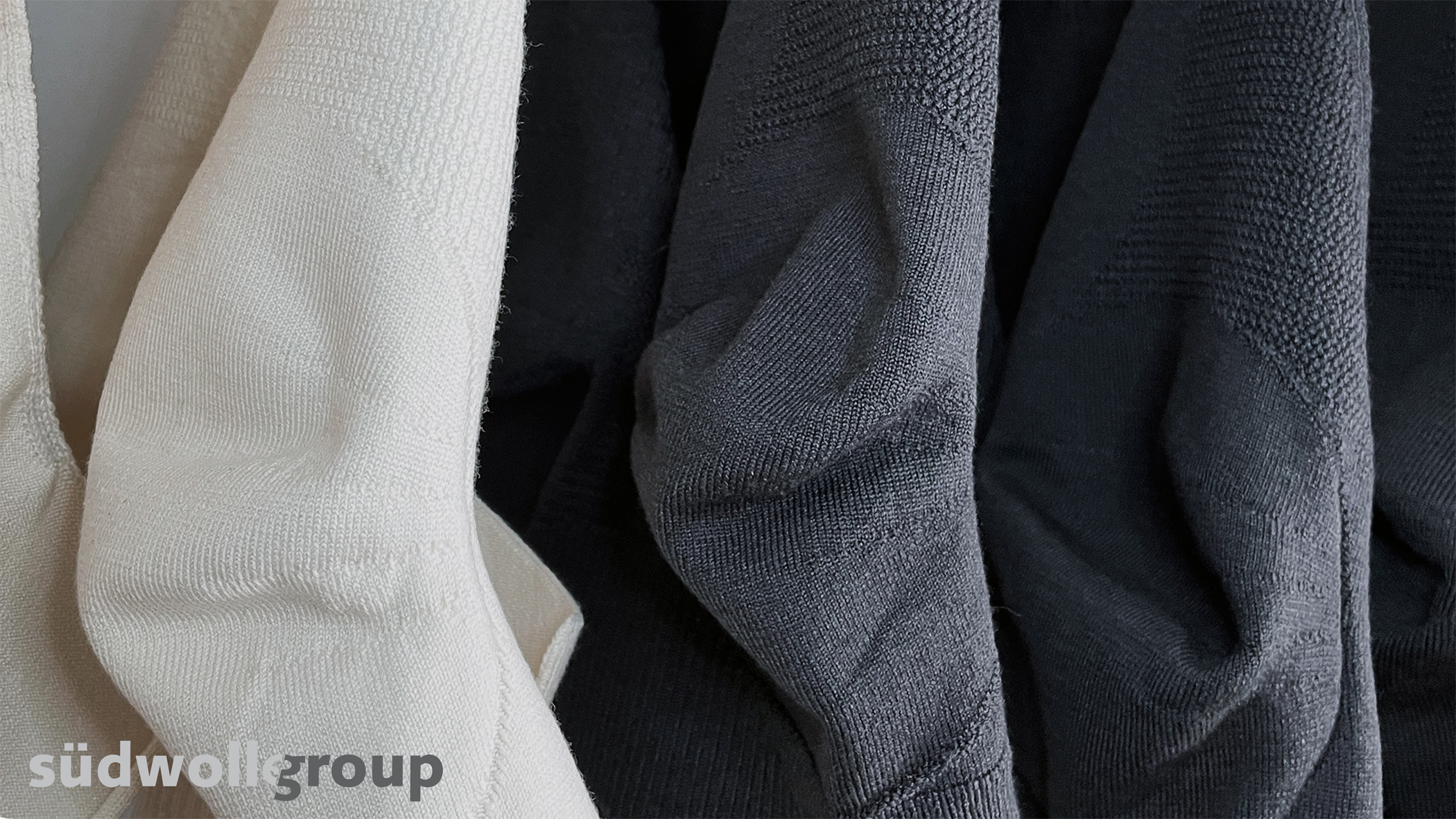 For the yarn selection of the bra alternative prototype, it was essential to acknowledge the already known textile needs I gathered in previous conversations with affected females. I understood that a common need was to use natural fibres. Frequently mentioned fibres were cotton, wool and silk. While searching for natural machine knitting yarns that would uphold the requirements of the flatbed Stoll CMS 330 TC, on which case studies are 3D knitting the prototypes, we started a conversation with Südwolle Group, a family-owned yarn manufacturer based in the south of Germany, with a solid Corporate Social Responsibility commitment and transparent communication. Together with case studies and Südwolle Group's Sales and Marketing Managers, we identified Carlisle, of the Biella Yarn collection, as a perfect fit for our prototype production. Carlisle properties cater to most of the needs affected females have communicated to me in conversations. Beyond this, the yarn has interesting and beautiful properties due to its specific components. Carlisle is a mixture of extremely fine 15.5 microns merino wool (the area in which cashmere is classified) and silk. The warming effects of the wool and the super-soft fibre facilitate a pleasant touch. The silk gives the yarn a cooling feeling and smooth surface. As a mix, these fibres achieve excellent insulation and moisture management in both warm and cold temperatures. A merino/silk blend also has strong elasticity and high abrasion resistance, making it durable while remaining delicate and refined. Carlisle also has an anti-bacterial effect and holds several organic certificates.
While working with the Carlisle yarn during the fitting process of the bra alternative, we paid close attention to Viktoria's (our project participant) physical and emotional responses while she was wearing the garment. We recorded her accounts of her body sensations and feeling of comfort while wearing the bra alternative up to the point of her dancing in the final prototype on our photoshoot set.
We are working with two elegant, custom colour shades for the final garments: a dark grey that I named onyx and a pure, undyed white I call alabaster.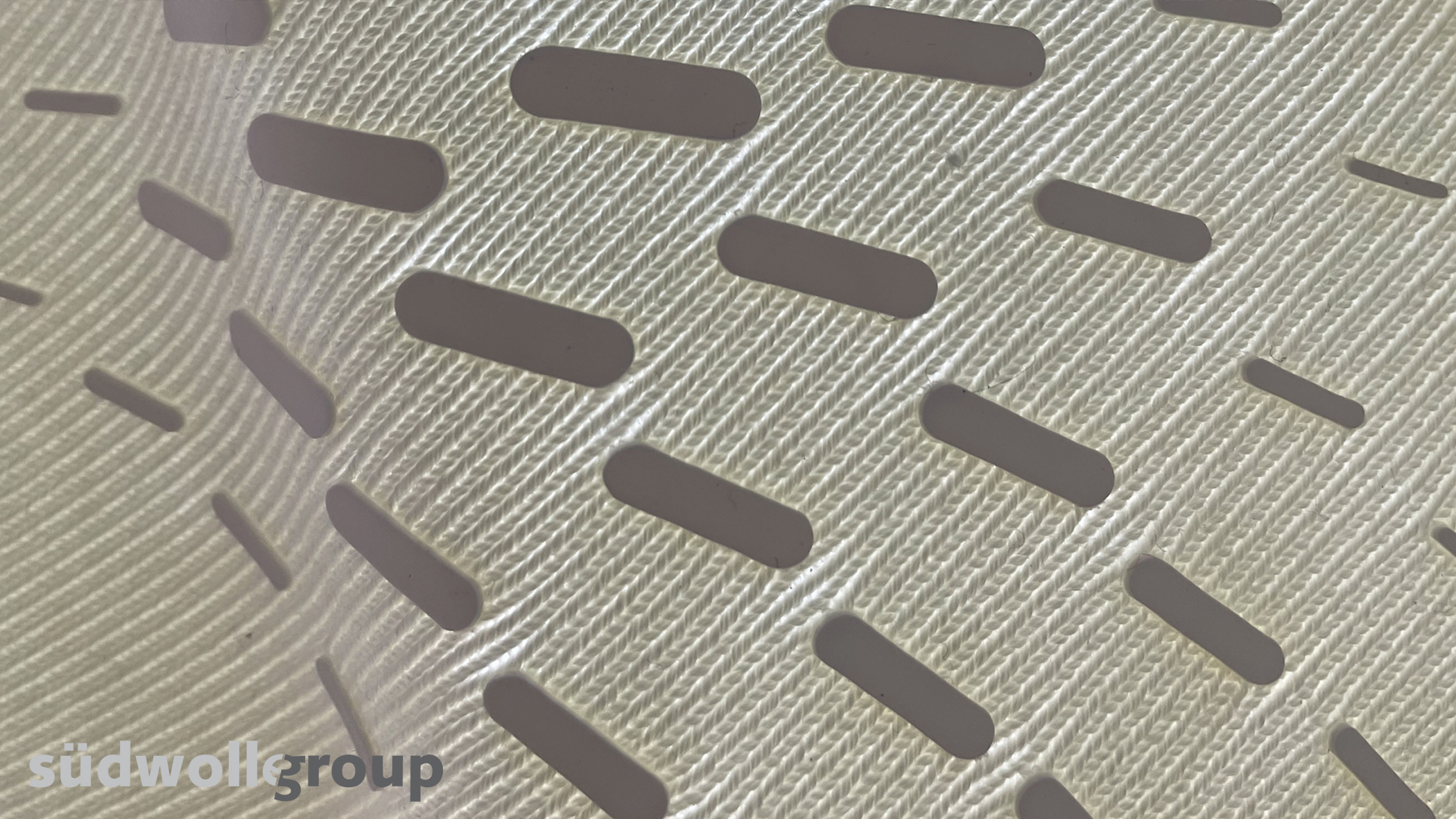 I am entirely grateful to Südwolle Groups for their interest in this project and their generous sponsorship of the Carlisle yarn.
Stay tuned for the final prototypes!
image credits:
photos SILKE HOFMANN
illustrations SILKE HOFMANN
tessellated support structure design WINT Design Lab
3D knit engineering CASE STUDIES
with special thanks to SUEDWOLLE GROUP and BIELLA YARN