Innovations in personal fit – Assa Ashuach Refream project 'Time Based Design'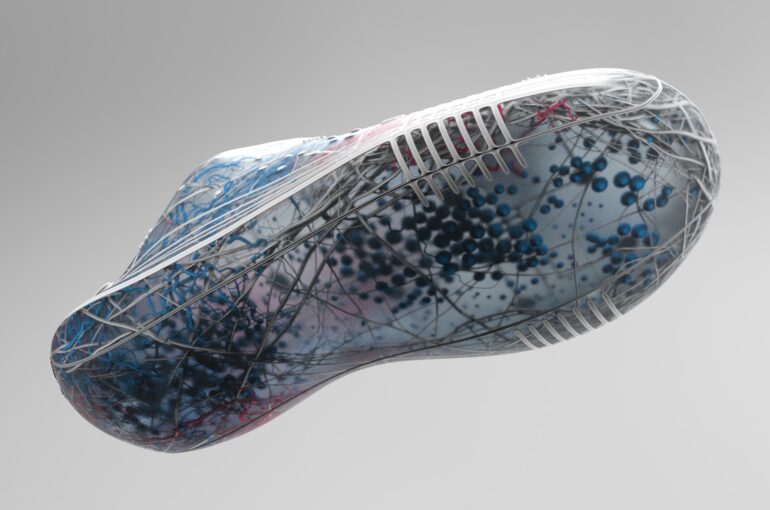 Evolve IM' biometric evolutionary footwear and midsoles
Shoes and midsoles that studies its user and improves over time. We propose a new evolutionary footwear design approach, whereby user sensors biometric data is collected over time, to achieve a gradual improvement of the shoe.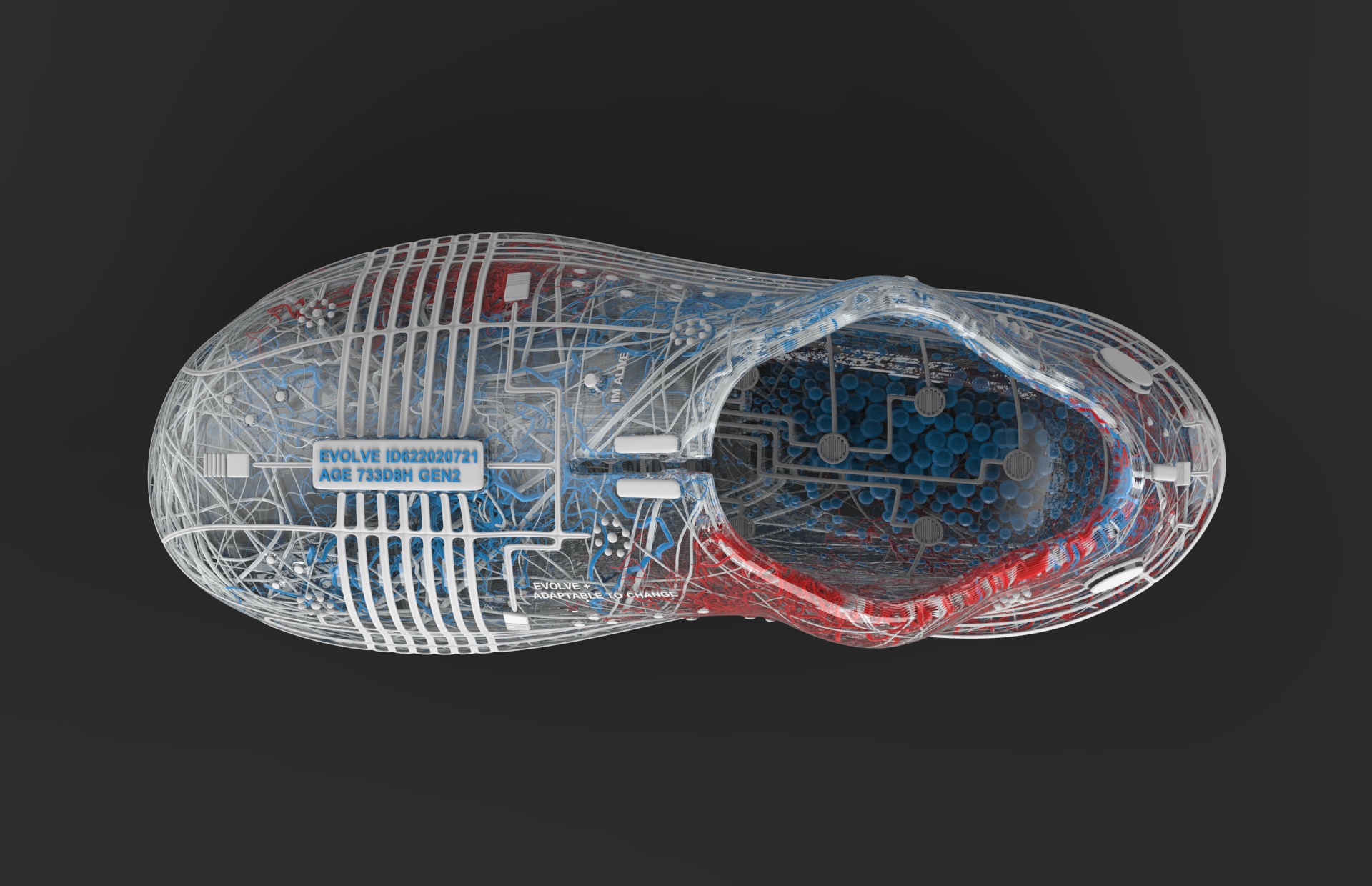 Innovations in personal fit.
In collaboration with Stratasys Polyjet technology R&D team, we have been using a new CMF approach to multi-material, colour and density, using an array of liquid gels and rubber tissues varieties. Based upon the embedded footwear pressure, heat and humidity sensor matrix within the midsole and upper parts, we can now autonomously generate the optimal combination of soft gel particles under the users foot and generate bespoke higher density blood vessels like support structures around the user's upper foot and heel parts, to achieve the best cushioning, support and ventilation.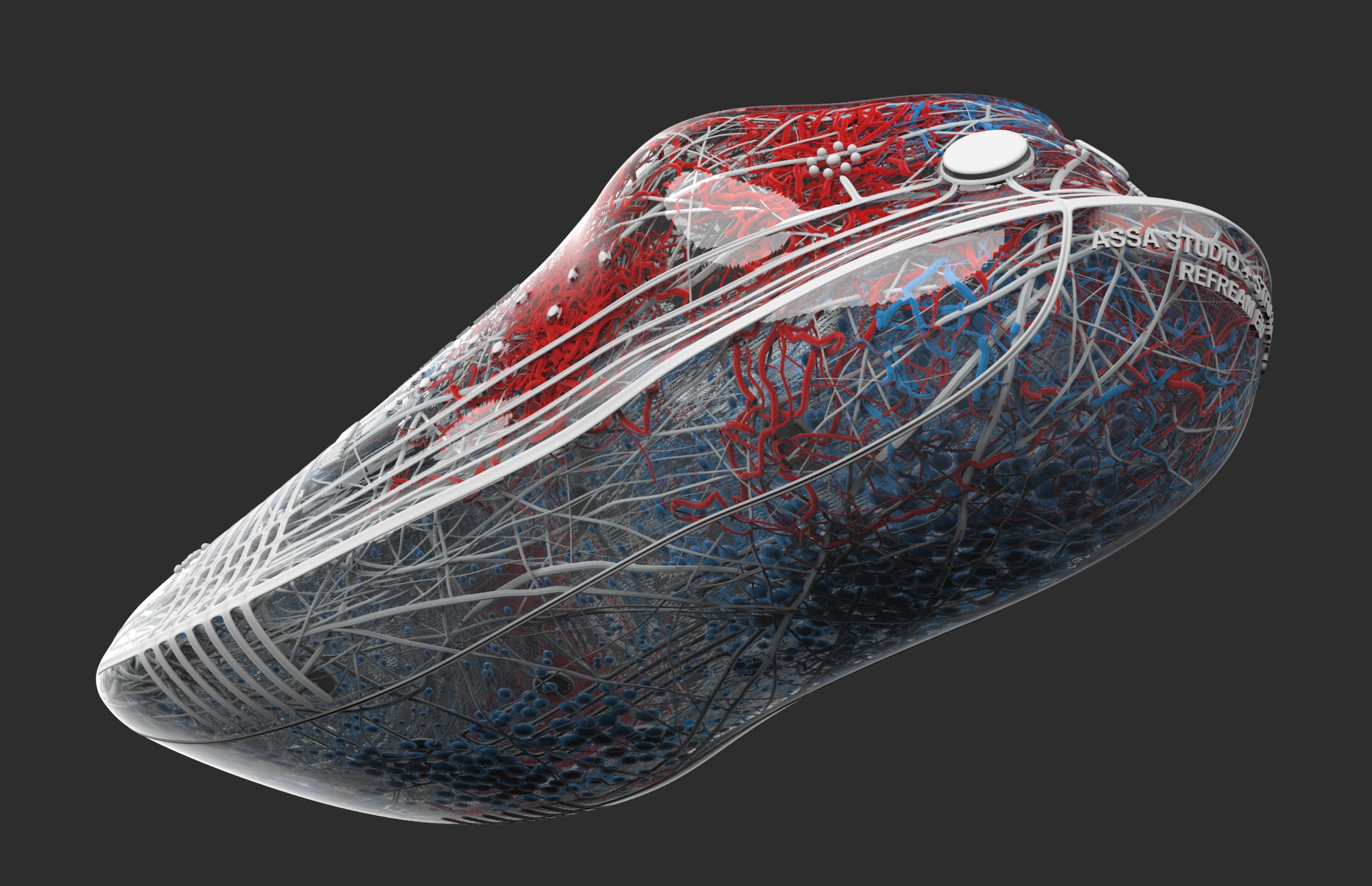 Based upon users, sensor biometric data, 1000s of gel particles are scaling under the user foot, to create a bespoke soft gel matrix.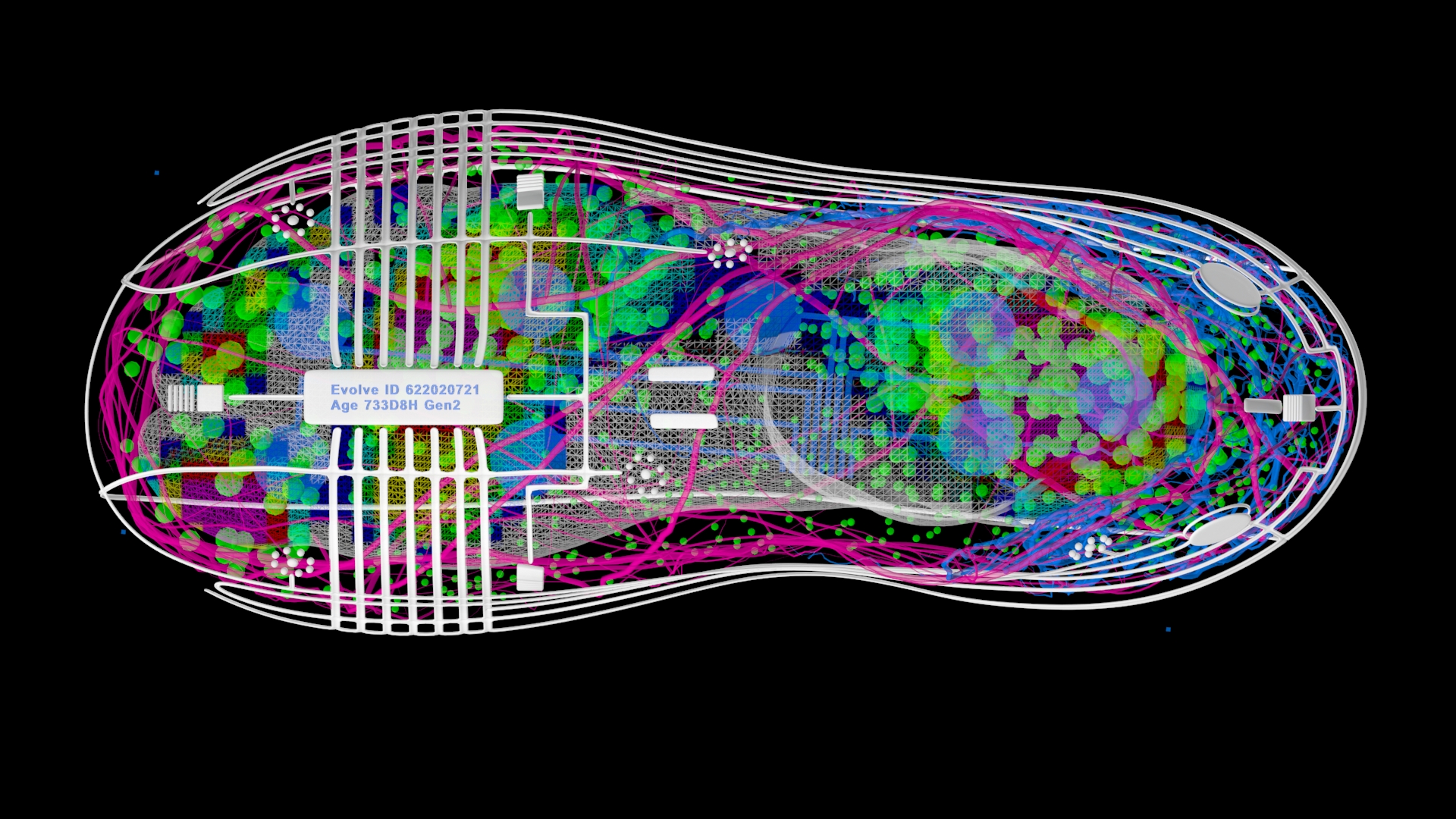 Blood vessels like structures, made different grades of density are growing and scaling around the foot fragile areas, to reinforce and create personalised support.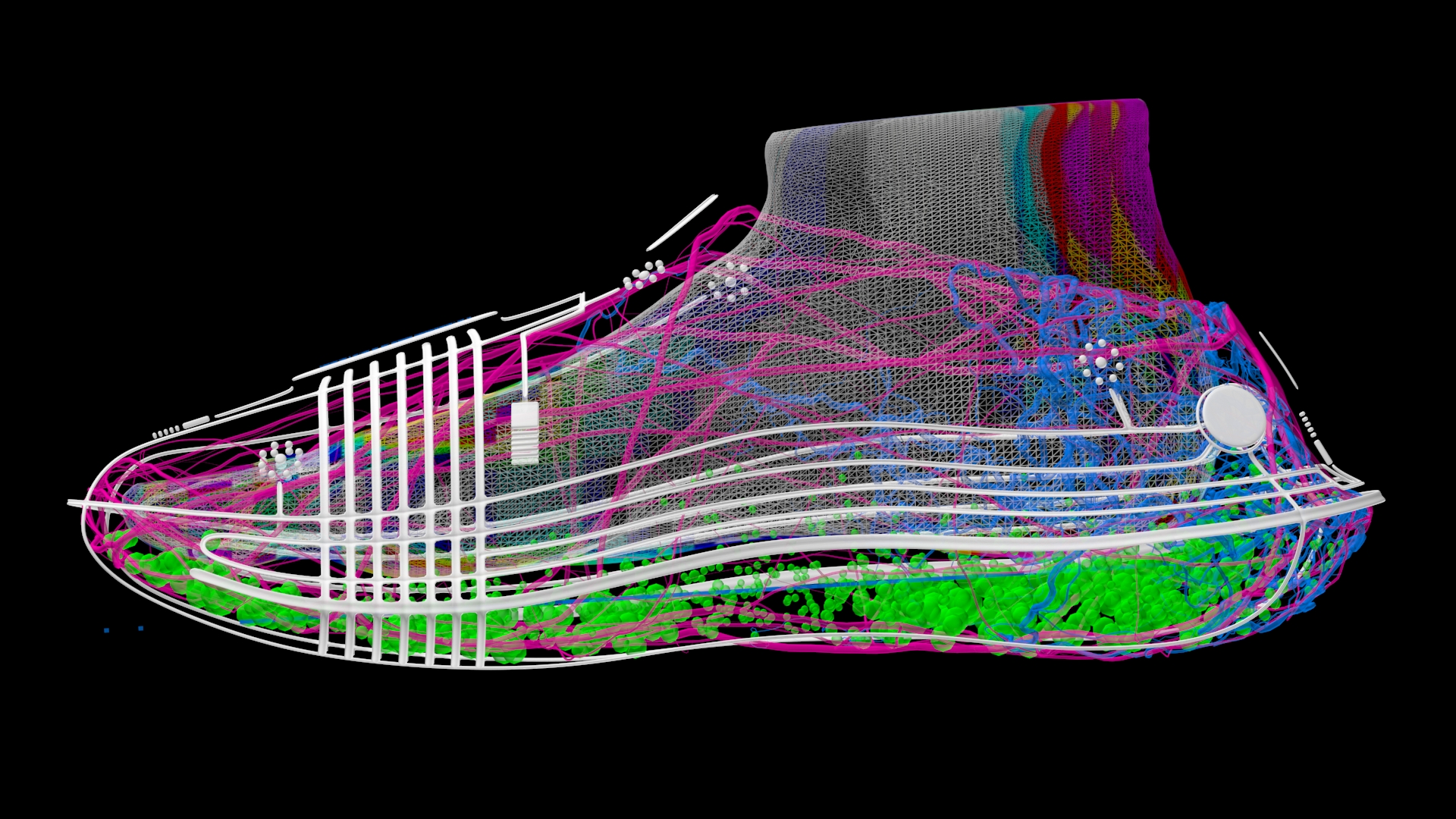 User experience pain points
Leading footwear manufacturers, including Nike, Adidas, Reebok, Salomon and Under Armour, have innovated with AM in the past decade. Nike has focused on the upper parts of the shoe, developing a flyknit like FDM extruded 2D surface, that after production is shaped into a 3D upper part. Salomon has presented a bespoke ergonomic upper part made of a hard polyurethane shell that is then covered with fabric as a post-process treatment. Adidas, Reebok and Under Armour have focused on the midsole, demonstrating several different solutions for parts of a midsole production. None of the above examples has offered a full use of the ergonomic potential of AM for tailored footwear. The reasons are most probably due to challenges linked to speed of production, quality repeatability and materials durability.
Both Nike and Under Armour have designed footwear with embedded fitness sensors, using technology like the one used for Fitbit. While this introduces elements of footwear connectivity and some useful statistics, it does not improve the footwear user ergonomics and personal fit.
Biometric sensor inputs and 3D scanning technologies are being used today by footwear manufacturers for the purpose of mass production, with the objective to collect a large amount of data in order to achieve a midsole that can function for a large number of users.
In this project
We offer for the first time a solution for full durable custom design that keeps improving over time. If the user loses weight, the shoe will react and transform, if the environment changes, the footwear will adapt and reconfigure autonomously over time and the next generation production will be fully updated and improved to the user's new ergonomics and environmental conditions.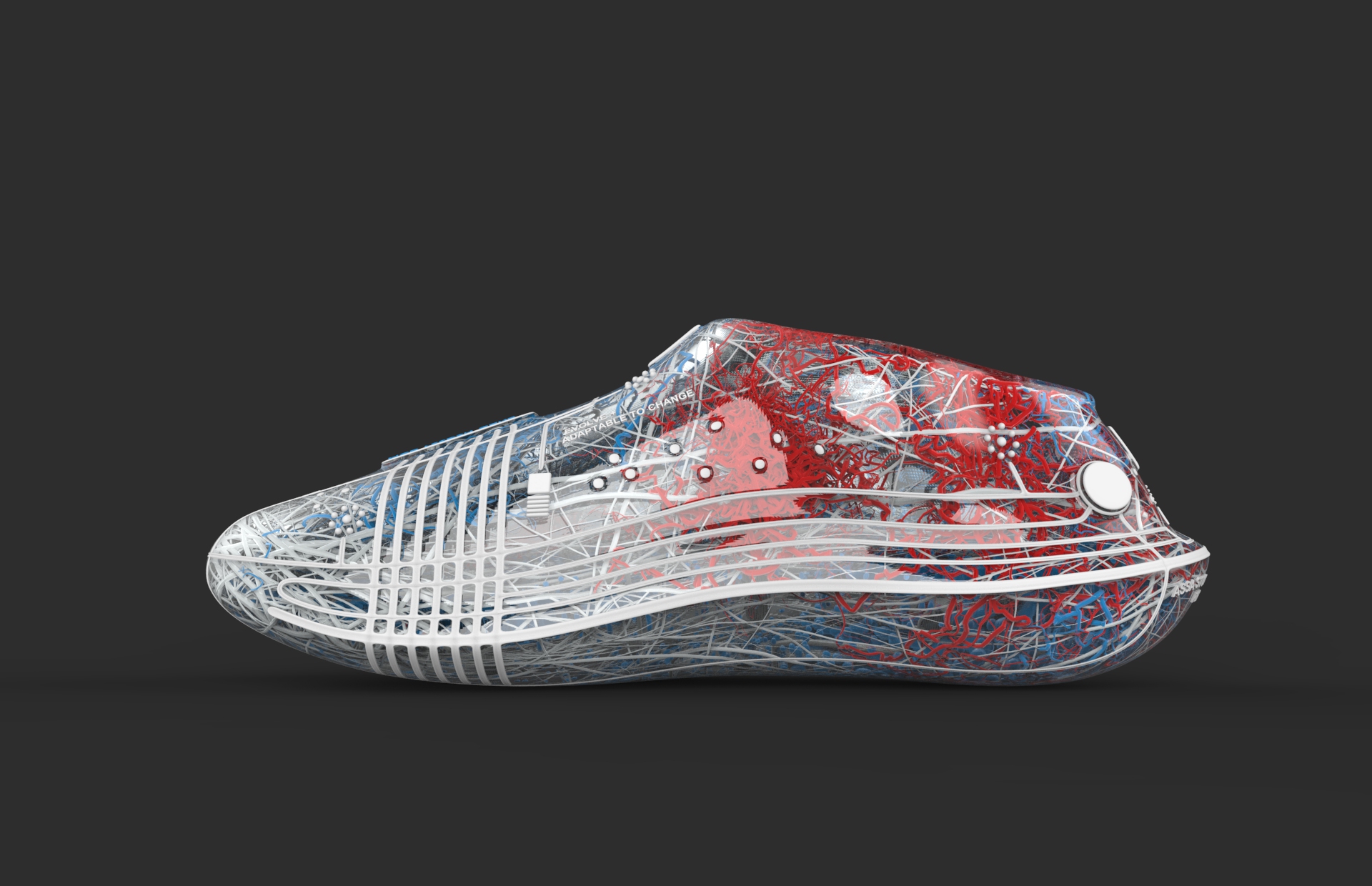 Working with traditional footwear last making knowledge, to achieve the best fit and support ratios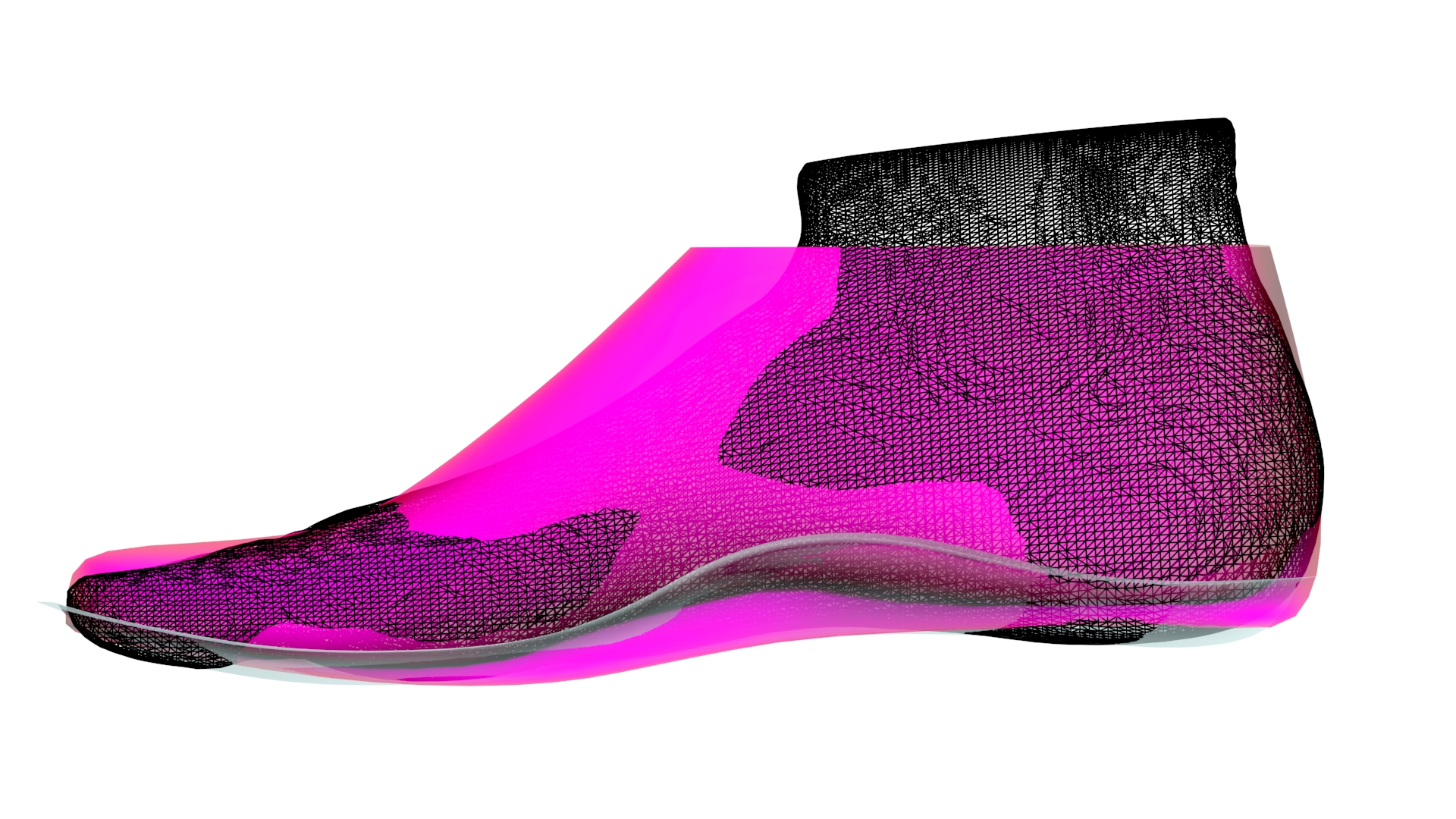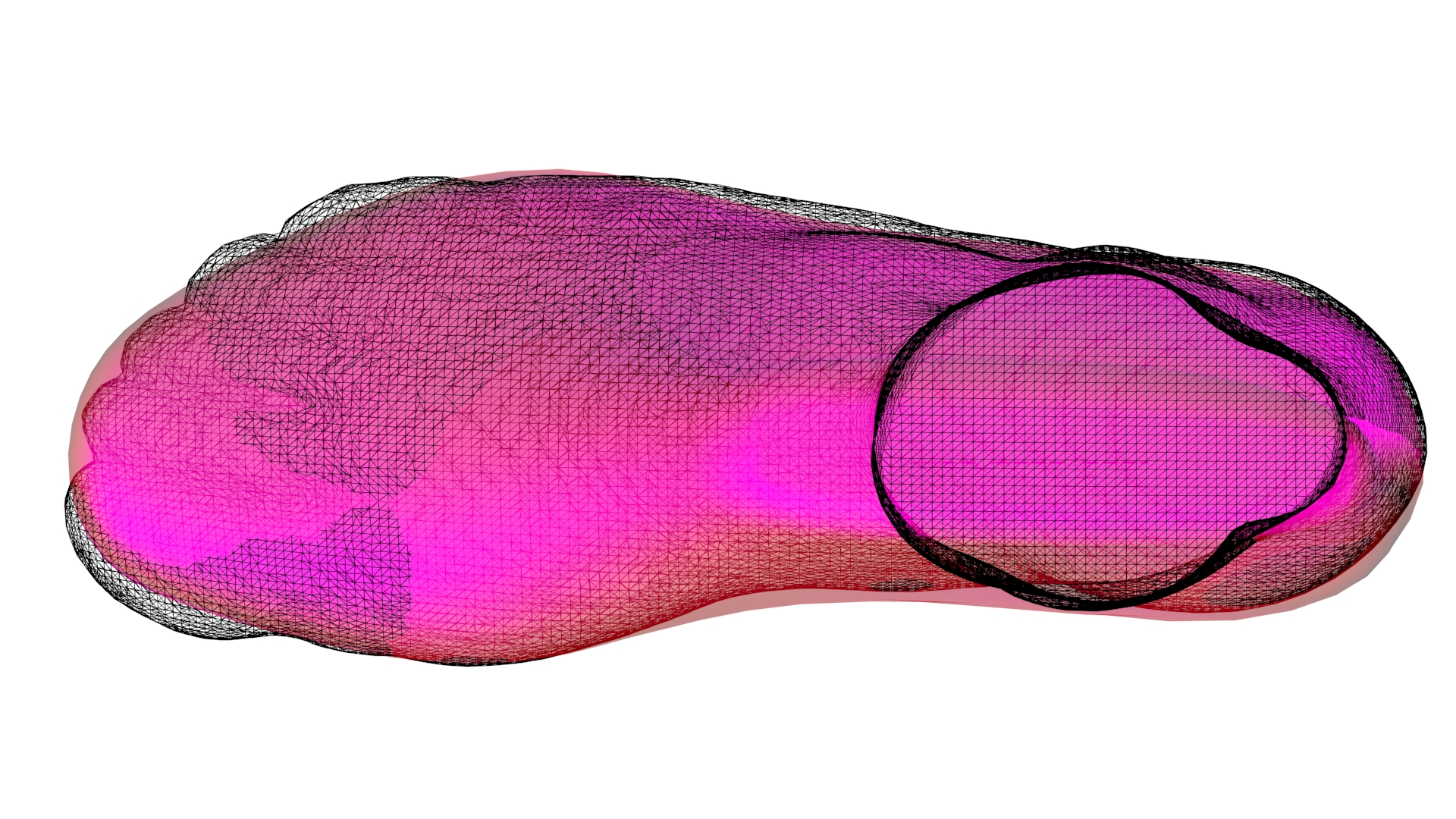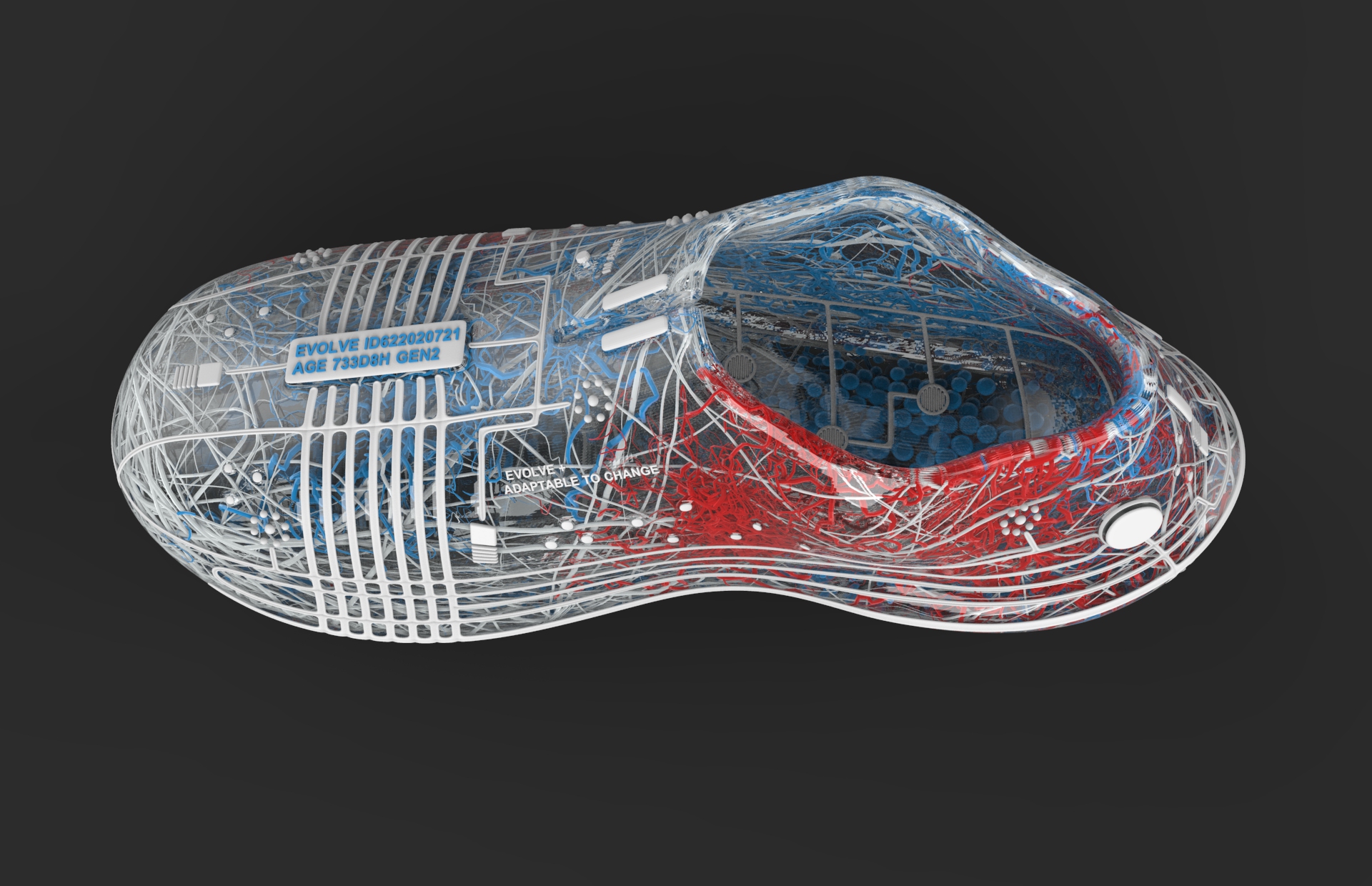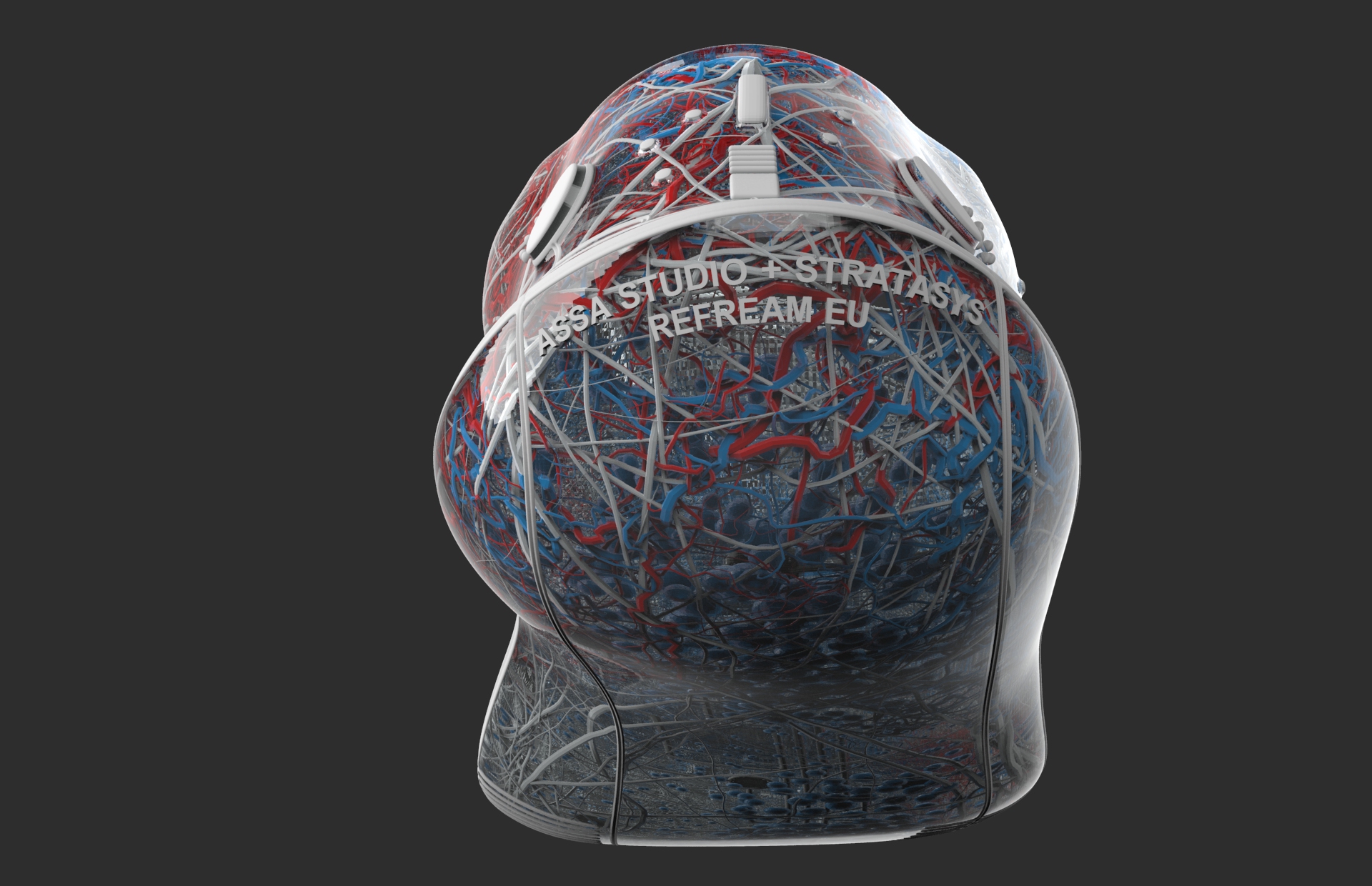 Assa Ashuach | assastudio.com
@assaashuach