Fragments Garments #7 – Co-creation residency in Hub Linz (Part 3)

Clothing Fasteners 3D Printing
As the entire project revolves around local and on-demand production of customizable seamless and modular garments, I decided to enrich the offer to the consumer with personalized clothing fasteners using 3D printing technologies and micro-nebulization dyeing.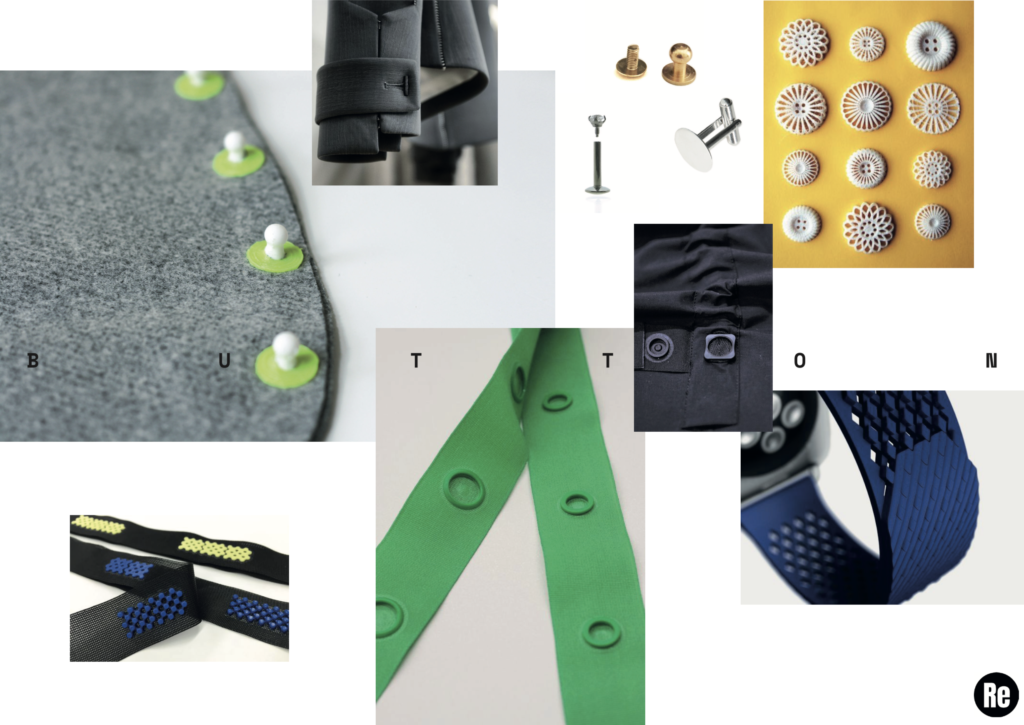 SLA Printed Fastener
The first fastener has been produced with Stereolithography Apparatus technology. After modeling the shape on a 3D software, we had to define the most intelligent way to place the support parts in order to both minimize the shape deformation and to make them as invisible as possible.
As the clothing fastener is at risk to be directly against the skin, we choose a biocompatible resin usually used in medical and dental prosthesis, which – as you can see – has a very different aspect just after finishing printing and after drying.
Polyjet Printed Fasteners
The previous prototype had an interesting shape, but we concluded that the material was too hard to be comfortably worn against the skin, so we chose to try the transparent Algilus resin used in Polyjet 3D printing for a softer result.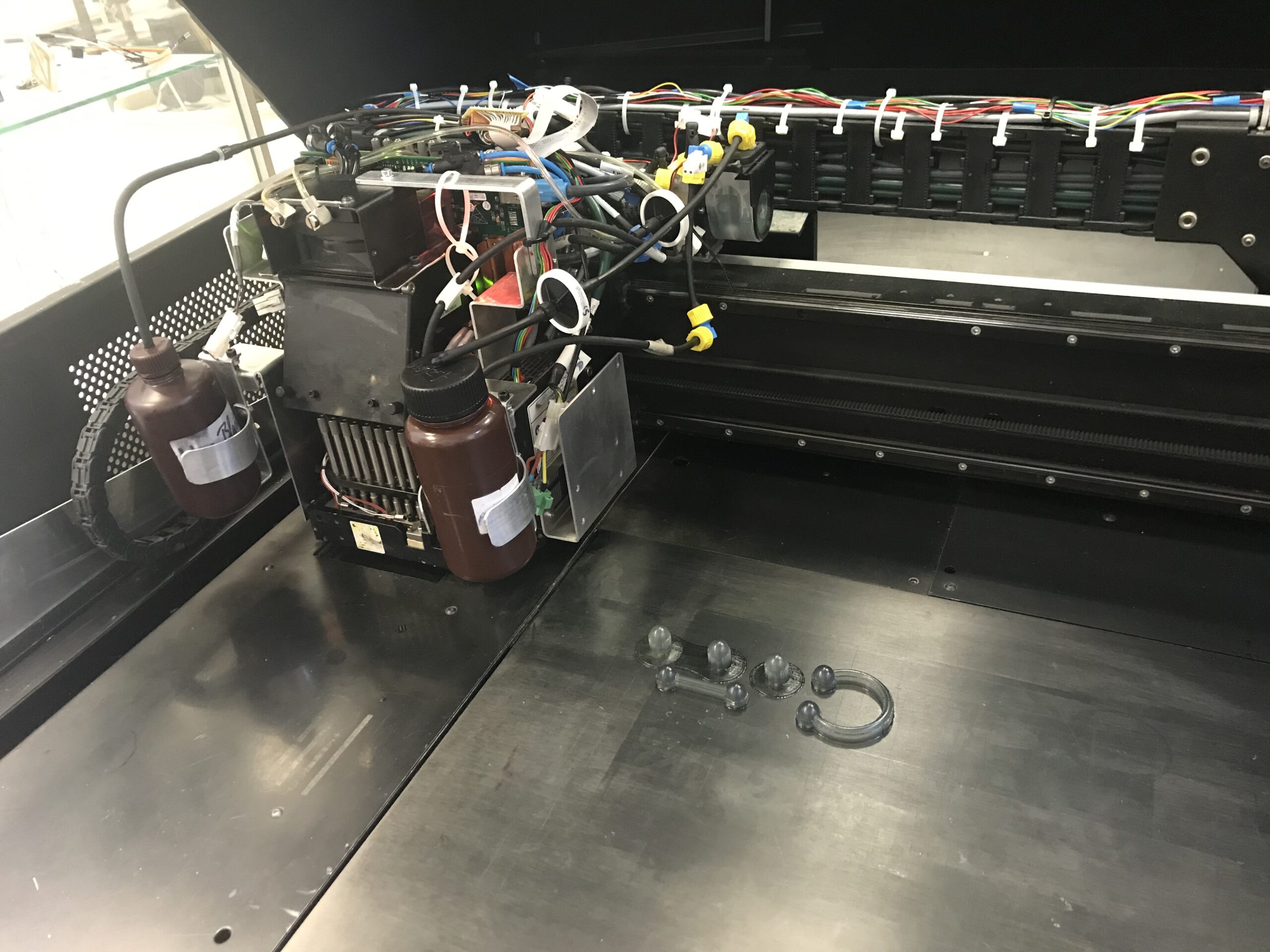 Once the printing process finished, Elena removed gently the fasteners from the printer board with a squeegee blade. As we can see below, a support material has been applied to hold the pieces parts on a slope.
To remove this support material and reveal the exact prototypes shape we used a high-pressure water-jet.
If this new set of clothing fasteners have a very interesting soft finish, unfortunately, we observed that the material is not strong enough to sustain daily use as one of them broke few days after the fabrication. New experiments definitely need to be conducted on this topic.
Unfortunately after two weeks of co-creation residency in Linz and in Profactor, I discovered that the Austrian government was about to close the borders and to cancel all flights departure to France because of the Covid-19 crisis, so I had no other choice than to pack all my stuff in a hurry and come back home as soon as possible.