Ars Electronica Experience in Linz, Austria
Ars Electronica Festival in Linz, Austria
It was a great experience being able to attend and show my collection of scented and naturally dyed garments at Ars Electronica this year.  Although my project wasn't as technologically-aesthetic as others I saw, I still got great feedback and comments from festival visitors.
My stand consisted of a pair of eucalyptus-dyed and scented trousers, a lavender-scented corduroy jacket, several pairs of naturally dyed espadrilles, a variety of fabrics dyed and scented with olive leaves, thyme, and black rice and finally, a thyme-dyed and scented 2-piece suit with a rosemary dyed and scented pocket square.  The space was beautiful to show my garments, as we were surrounded by trees and lots of natural light.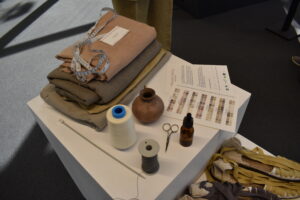 The surprise element of the aroma in my garments was one of the main positive feedbacks from visitors.  Some said the lavender-scented jacket reminded them of trips they took in the past, while others simply loved the fresh smell of the natural essential oils.  One of the most interesting comments I received was that I should think about implementing this idea in a medical context.  The visitor I was speaking to said she worked with patients with dementia and that they were more open to talk when they smelled lavender and that I should think of implementing this micro-encapsulation idea for dementia patients.  I would love to explore that avenue in the future.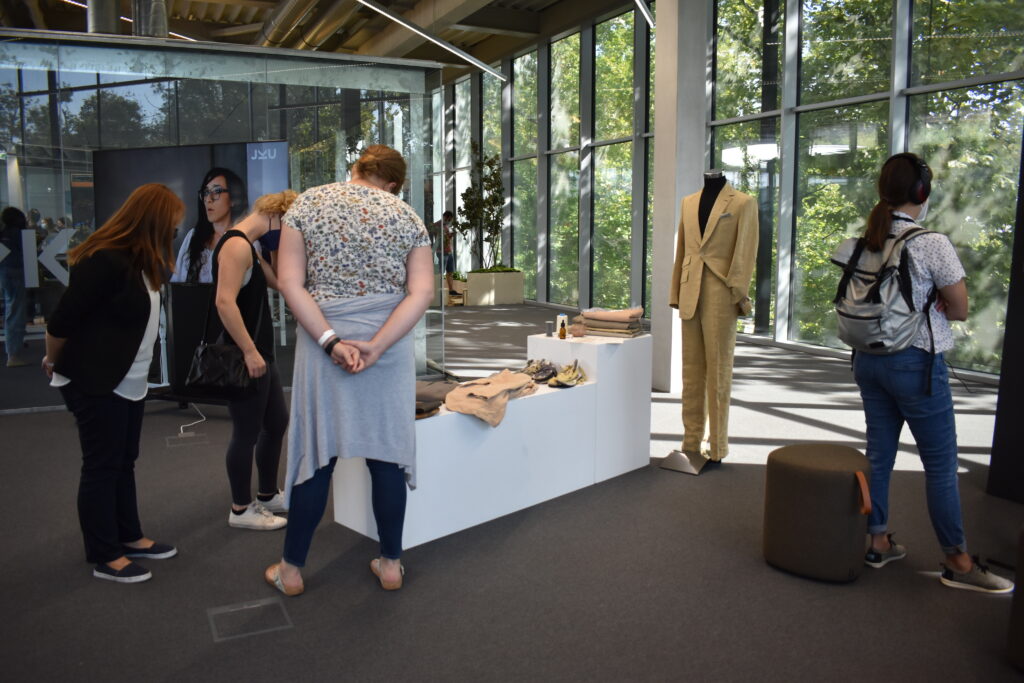 It was also great to see the positive response from children when they rubbed the fabric to release the scent.  One of the questions I received the most was "How long does the aroma stay?" and I was glad to have developed the jacket stand to "re-charge" the aroma of the jackets after the 10-15 washes.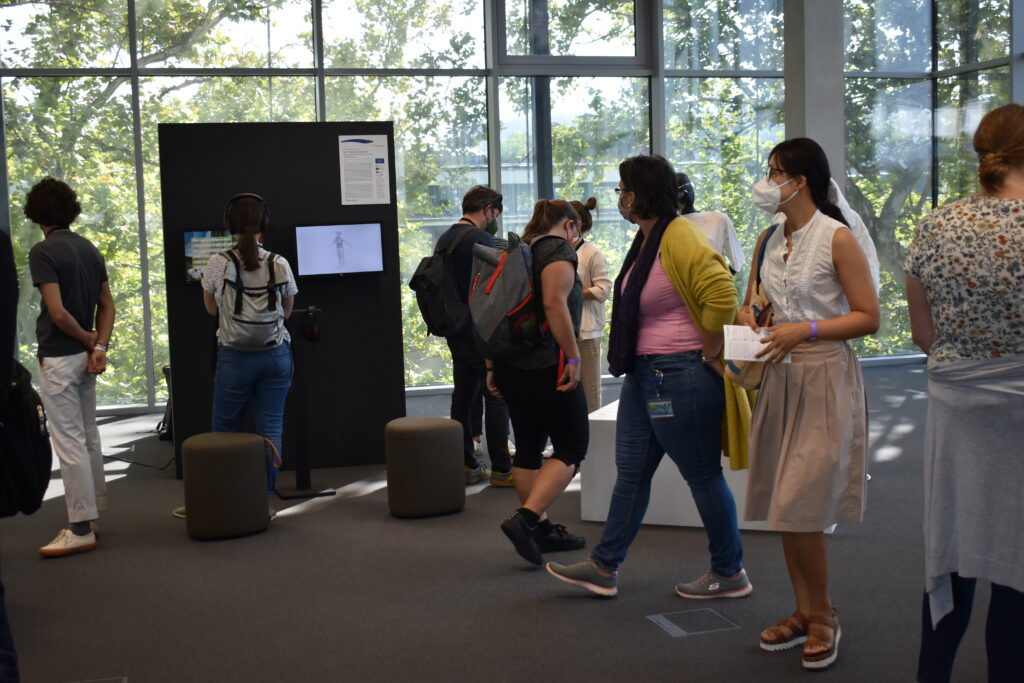 It was nice to see a good turnout from festival visitors and it was great to be able to explain the project as it gives much more context and depth to the project.  The panel talk was also very nice between all artists, although there wasn't enough time to really go into the topic of local/urban manufacturing since we were so many people.  It was a great opportunity to network and present our projects to a larger audience.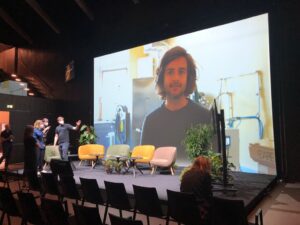 It was also nice to meet the Creative Region team and re-connect with other Re-Fream artists to talk about our experiences and share ideas.  A great few days that I would definitely repeat.