APeel-New Collection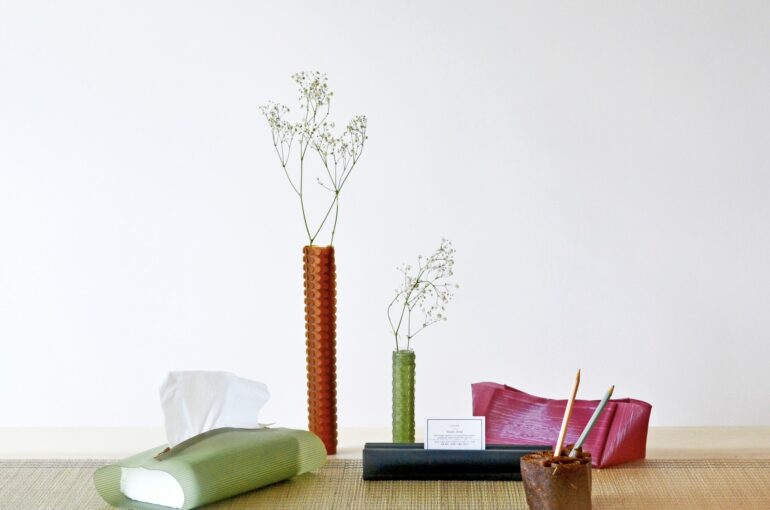 Our design brings revolutionary concepts into reality, a perfect combination of technology and aesthetics, products featuring circular design and sustainability.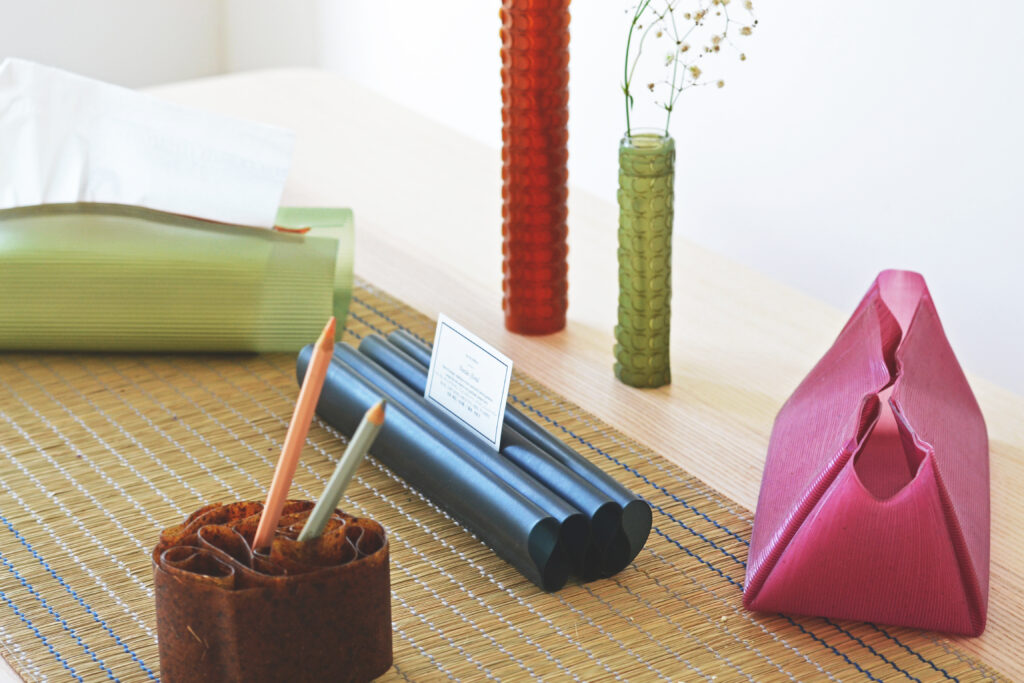 Focusing on one of the key factors in our design, sustainability, we introduce our independent-developed material 'APeel'. APeel is a bio-material that utilises the seemingly useless bio-wastes and process them into robust leather-like textiles. APeel provides outstanding performance and magnificent tactile quality. It is completely bio-degradable and easy to manufacture. Combined with natural dye and natural fibre, the material brings us limitless design possibilities.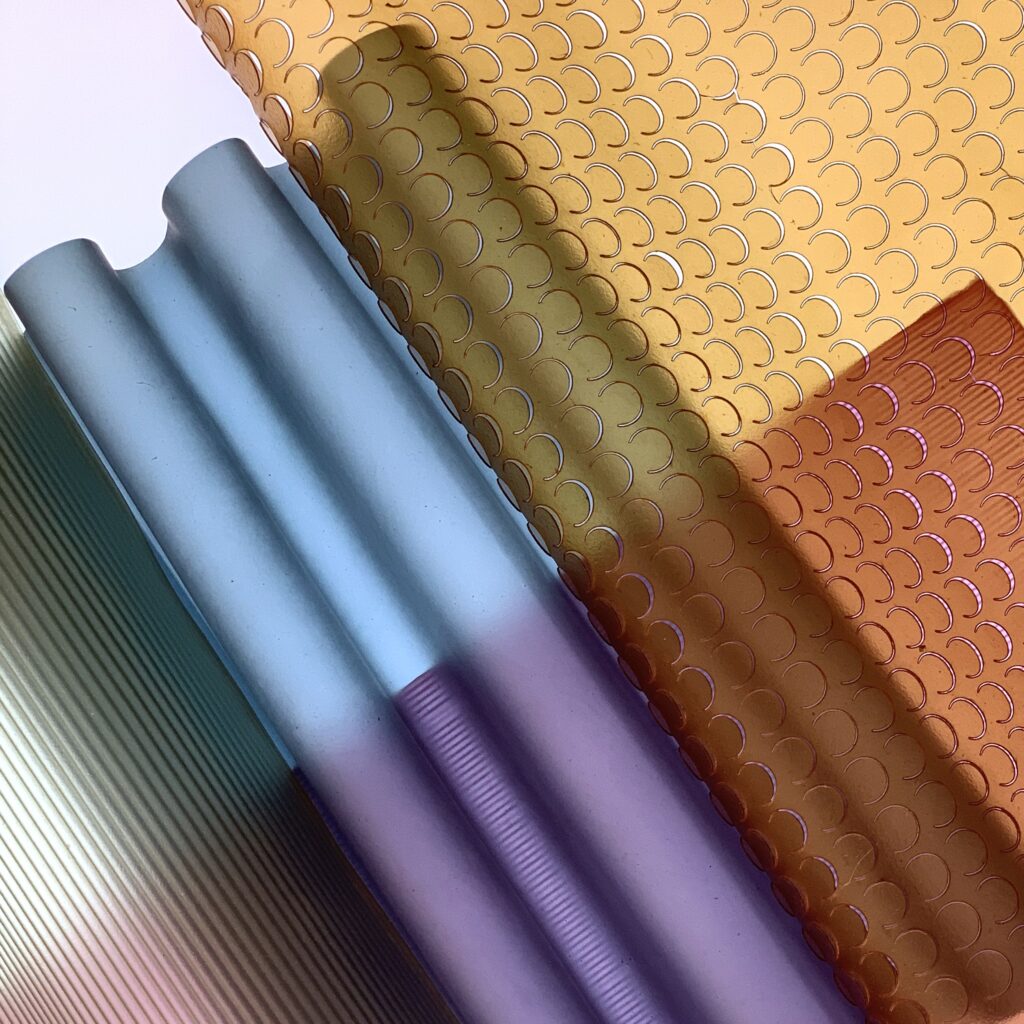 Our collection follows a minimalistic design code and a one-piece design language. We exploit the potentials of APeel and use different processing techniques such as laser printing/cutting, moulding, embroidery, 3D printing etc. to realize our design. With the material being extremely versatile, we can even infuse different components, such as zippers, directly into the material without any adhesive or sewing, allow the material to be modular, giving us even more options. On top of that, we integrate some architecture elements into our design and bring the material from 2D to 3D, thus enhancing the dimensional impacts of our collection.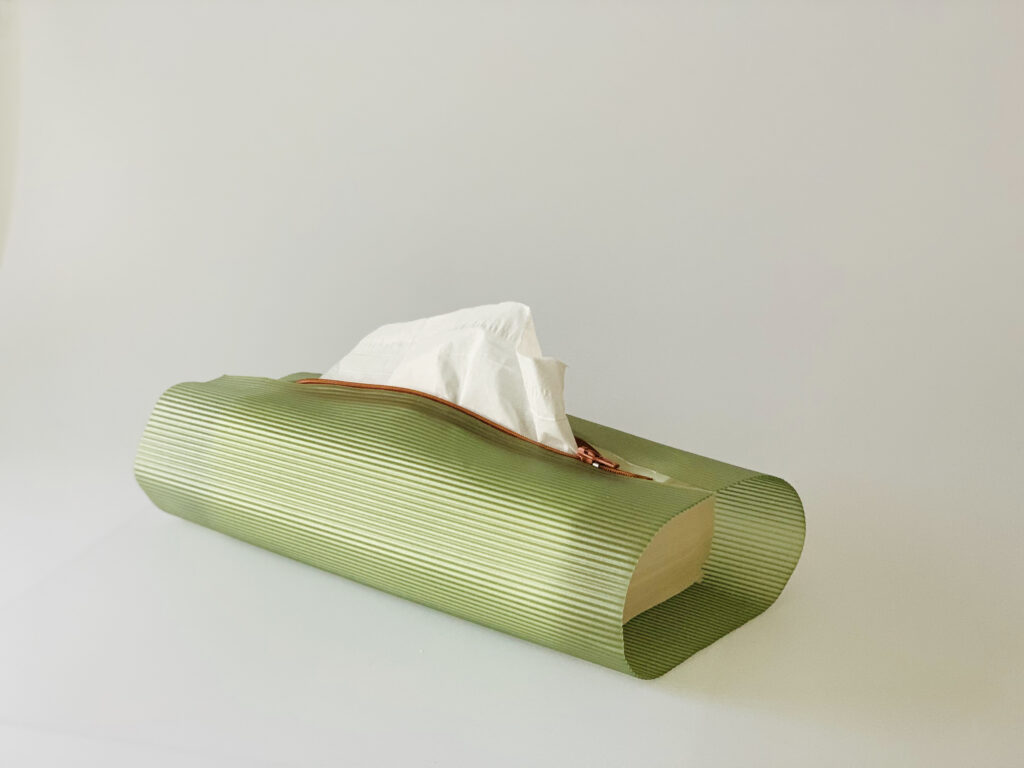 Moreover, in our design concept, we would like to establish a circular ecosystem based on our products which allow people to realize that sustainability and fashion co-exist. Being easy to remanufacture, we encourage our customers to recycle their used products and appreciate a sustainable lifestyle. The 'low carbon emission' guideline can be found throughout our project. We take every step of manufacturing and distribution into account and try to minimize and avoid any unnecessary carbon emissions.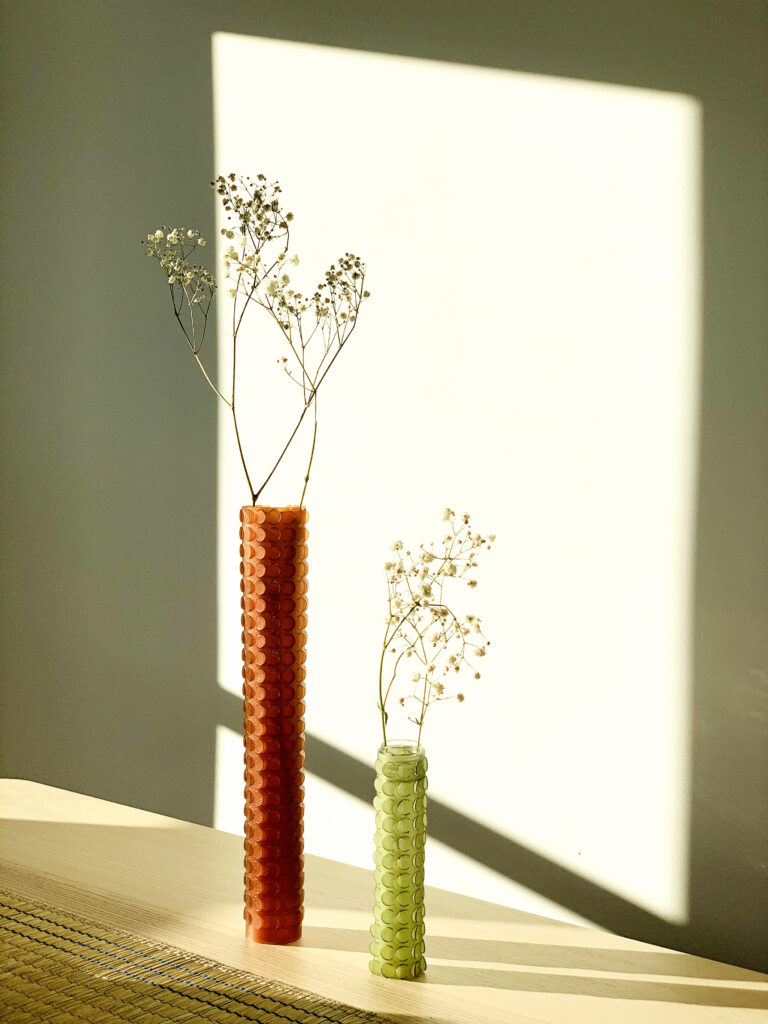 This collection of items is a handmade organic product with a sustainable vision. These Office Desk Set accessories are completely made from one single piece of material. Without any adhesive or sewing, different parts are held together by material's self-adhesiveness. From the material to the products, the pursuit of sustainability and minimalism are throughout the project.
With the Asian-Pacific region being our target market, we celebrate the large potential customer count. More and more people want to enjoy an uncomplicated lifestyle and protect the environment, the sheer number of those supporters will encourage us to believe that the material can revolutionize the industry and change how people think of the future fashion.
We are also celebrating the launch of our new collection by starting an online sale of our new products in a short notice. Check out our website for more information.