Sustainable Evolution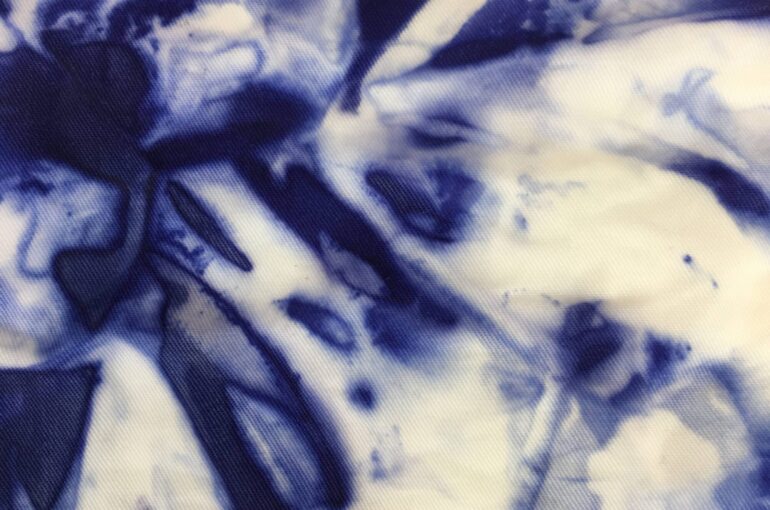 Hi!
Loreto here, my background is in Fashion design and art. For the last 10 years I have been developing my multidisciplinary ethical and sustainable practice. This practice converges in my brand ; anima. by loreto. anima. uses only locally bought, organic, recycled or deadstock textiles. My most special garments are dyed using natural, sustainable and innovative dyes.
After many years working with and researching natural dyes I decided to go a step further and take a deep dive into innovative microorganic dyes. I have been working with bacteria dyes for some time now and understand the importance of  microorganisms in the future of sustainability in the textile dyeing industry.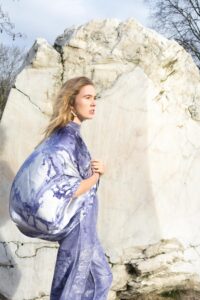 SUSTAINABLE EVOLUTION
With my project- Sustainable Evolution- I look to co-create a series of garments using the technologies available at the Valencia Hub. During January together with AITEX technicians we were working on the co-definition of my project. I will continue to experiment and apply color by mainly using microorganic and potentially some natural dyes in these innovative technologies, thus creating avant-garde garments at the crossroads of design and technology.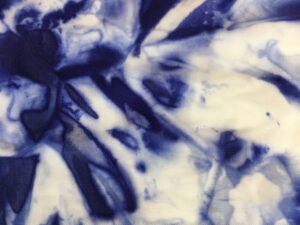 I have very recently arrived at the Valencia Hub in Alcoy, where we have already started doing some very interesting dyeing experiments with mordants and algae.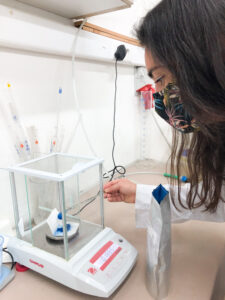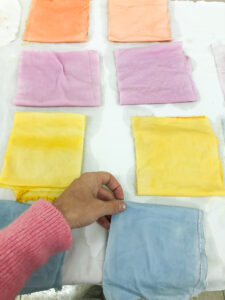 I´m also in the design development and research part of the process, seeing which textiles work best with which dyes.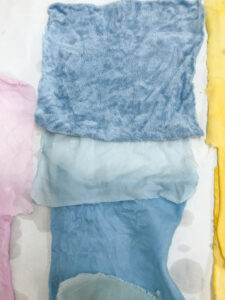 Also I´d like to share some images from a small adventure I did to  the gorgeous Sierra Mariola that is just in the outskirts of Alcoy. There's always a lot of work but I'm always looking to reconnect with nature.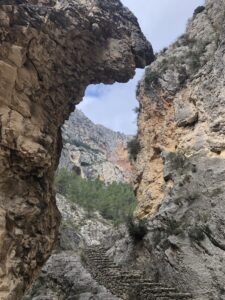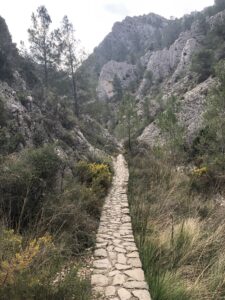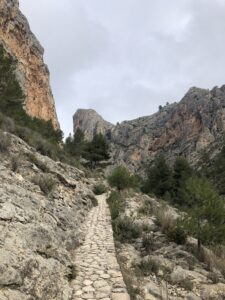 That's it for now,
Looking forward to sharing more micro-dyeing adventures soon!
Loreto