Lovewear – soft robotics empowering self intimacy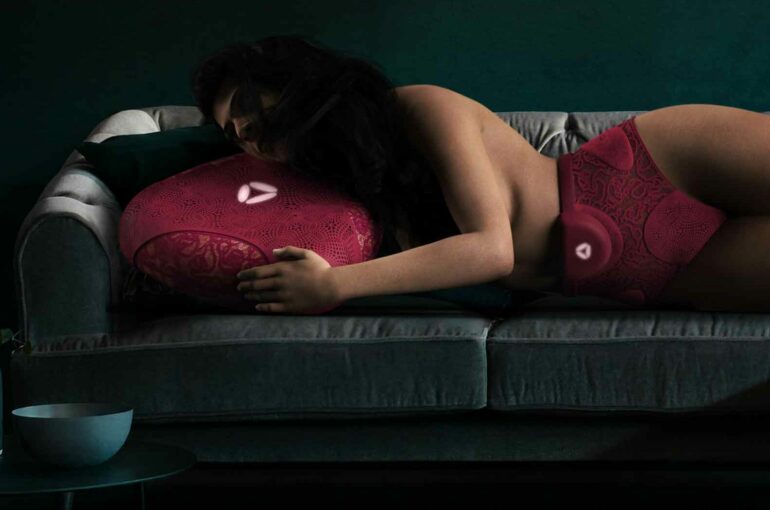 We are glad to finally introduce the outcomes of Lovewear, a project founded by Re-FREAM, START-S and the European Commission in collaboration with Wear It Berlin through the technical support of Fraunhofer IZM. What a journey! Among all up and downs and difficulties related to Covid-19 and its consequences, we can say that we have been learning a lot and we are quite satisfied with the results of the project!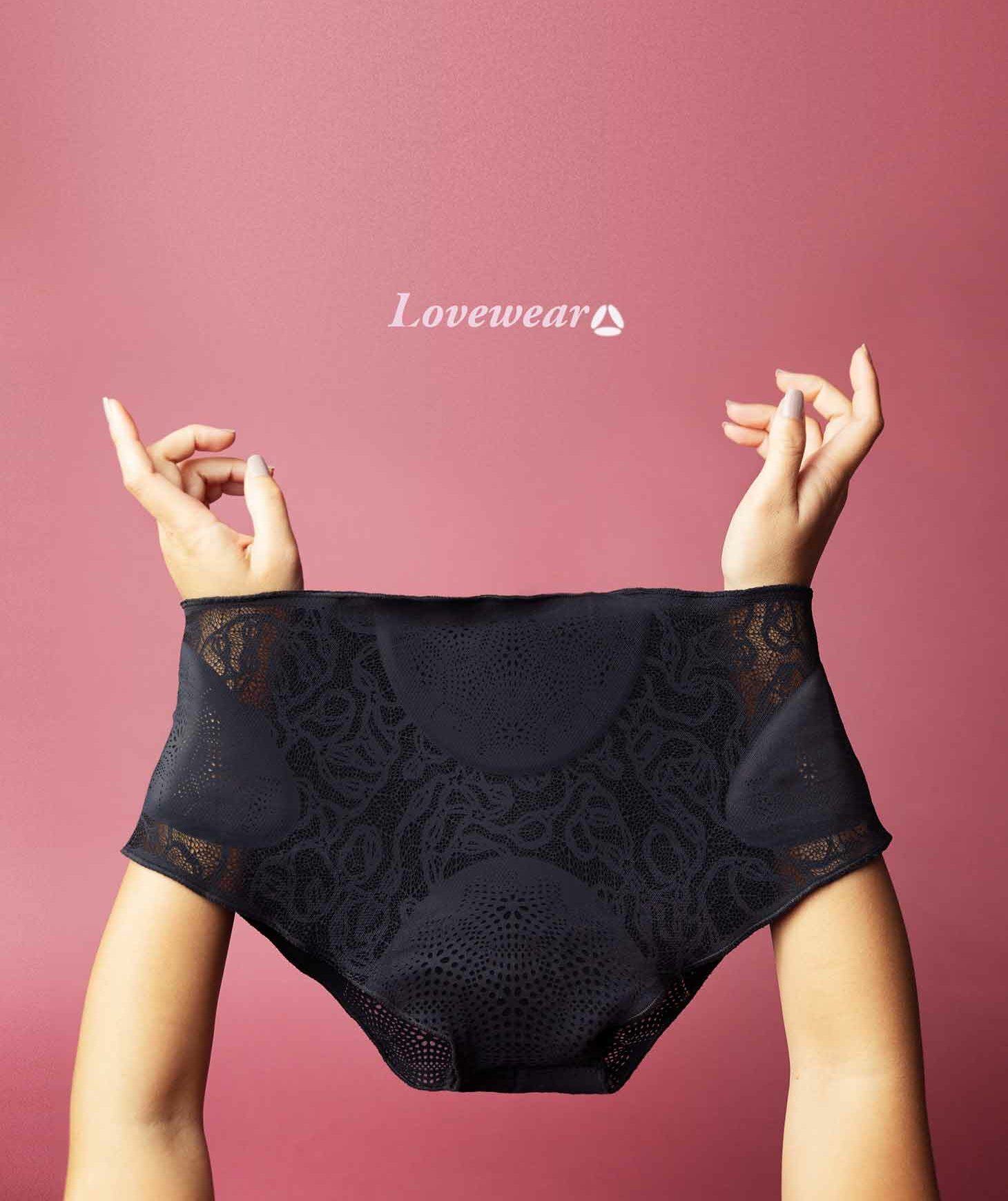 Lovewear uses soft robotics to augment garments' functionality. One of the most challenging parts of the project has been the miniaturization of pneumatics and electronics, a variety of technical disciplines that made it perfect for an interdisciplinary team. Generally, Witsense aim is to empower people through gentle use of technology, stepping beyond data collection and interpretation but designing actuators to enhance human sensory activity, shortening the gap among all abilities.
Lovewear is a smart underwear that helps people to self-explore and enhance their own intimacy and sexuality. Disabled sexuality is often neglected to release carer and families from uncomfortable responsibilities, which pose moral and ethical questions. Whether the individual is deprived of its natural appetite or its emotional and sentimental implications, what is really missing is the self-consciousness and the awareness towards the own body. We realized that Lovewear could be used by anyone who wants to explore intimacy from a different perspective, while giving more benefits to movement-impaired people. Lovewear can be used individually or with a partner; for couples with disabilities, movements can be challenging. Several focus groups reinforced our ideas. The involvement of people with disabilities in the co-design process made it clear: people with disabilities just want to feel like anyone else, they do not want to be tagged by their disabilities, so the underwear had to be inclusive!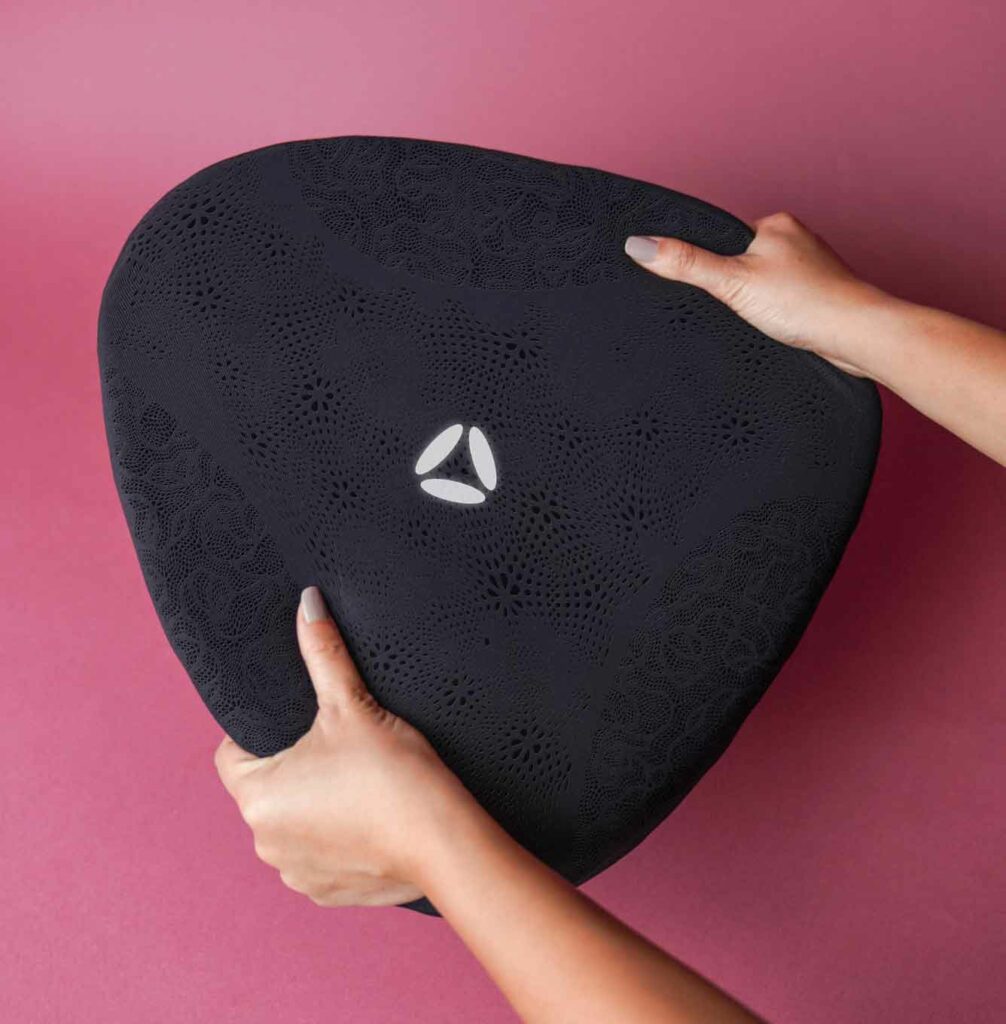 Lovewear wants to empower the wearer through a tactile experience achieved by pneumatics inserts, activated within the underwear linen, through the interaction with a connected 'console' pillow. The wearer can hug, cuddle, caress, press this interface as a surrogate for the human contact or just explore its surface as he would explore his own body, facilitating gestures. Hand movement impaired can benefit as people without disabilities, experiencing the self from a more intimate perspective. Therefore, we wanted to step beyond the conventional vibration stimulation, to recreate a more natural, organic experience.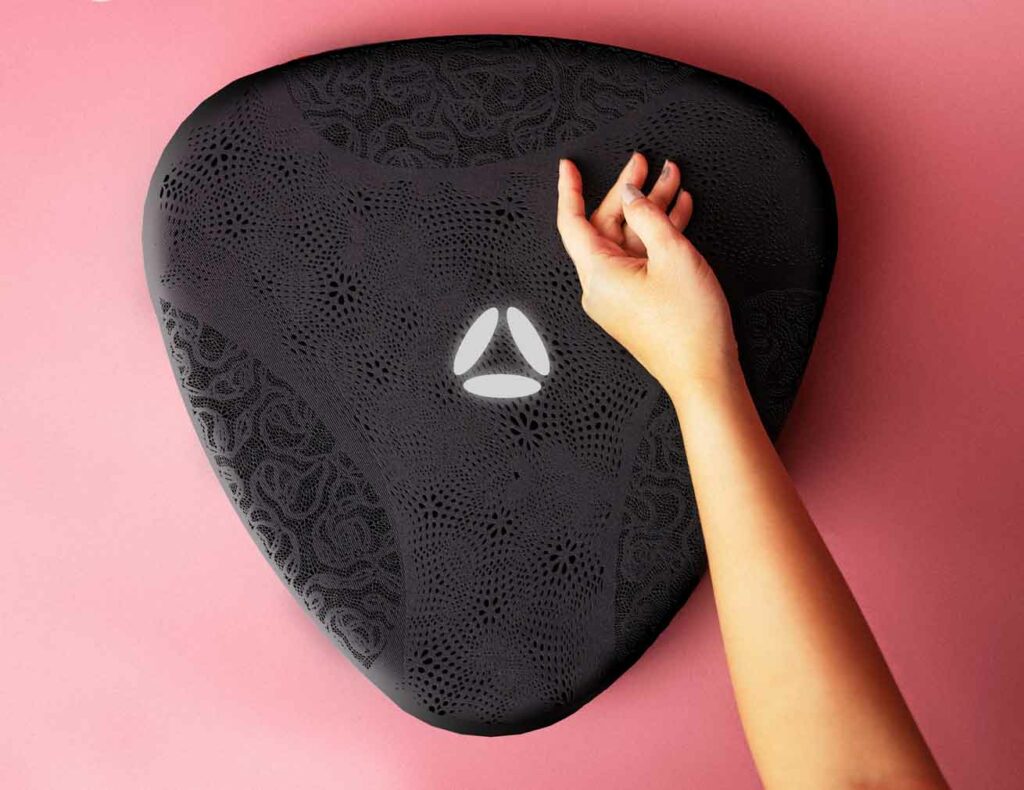 Several disabilities involve movement impairment, regular sex toys are not easy to hold and control. Disabled people (among them spina bifida, tetraplegia, muscle atrophy, spastic tetraparesis, etc) might have a carer who helps them in the morning getting dressed and later on in the day to shower; we thought about a wearable that can be worn in the morning and activated any time of the day without additional help. Connecting a detachable device that snaps on with magnetic attachments, the system is ready to operate and can later be comfortably washed as any regular clothing. A pillow is an object that can be manipulated (some disabilities are characterized by rough hands movement, others with fine hands movement) so works perfectly as an interface if you are not able to reach your most intimate areas. In addition, a pillow ideally represents a partner to hold and embrace. That said, we want to enforce that Lovewear will never replace human contact, on the contrary, it should be seen as a temporary step towards a satisfactory intimate life.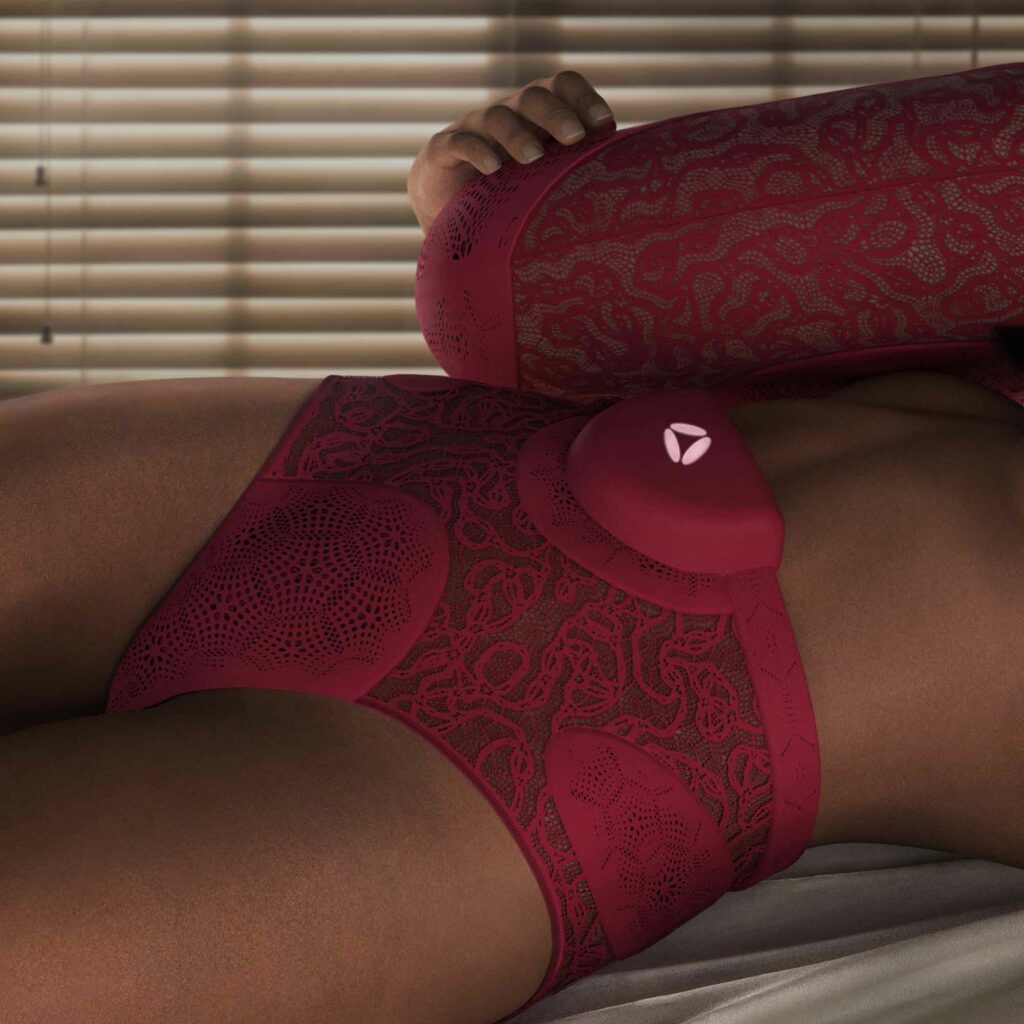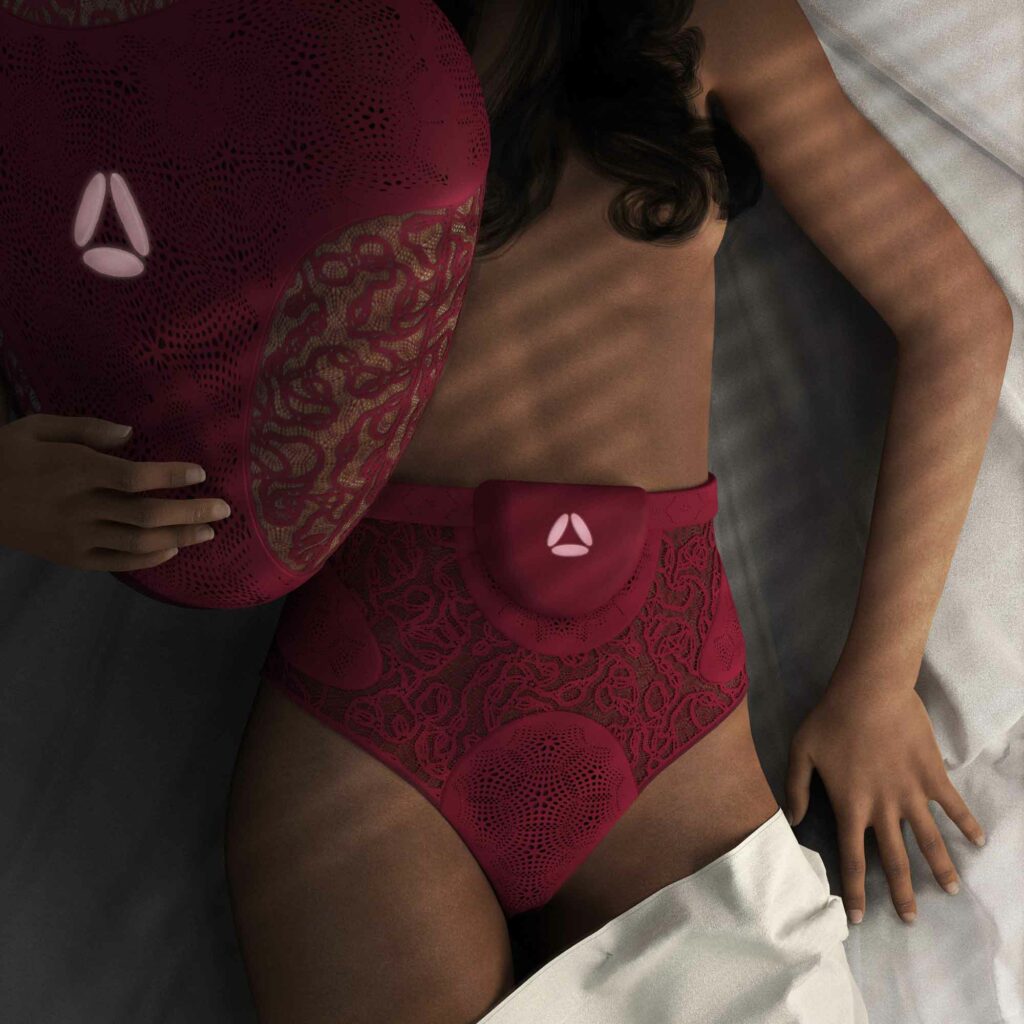 Find insights of Lovewear project in the following video:
We would like to thank everyone who was involved in the project!
Project leaders Emanuela Corti, Ivan Parati
Hub Wear It Berlin – Thomas Gnahm, Ioana Puscasu
Scientific partner Fraunhofer IZM – Christian Dils, Max Marwede, Robin Hoske
Project's assistants Valeria Serra and Aesun Kim
Material testing Empa – Agneszka Psikuta
Psychologist Paola Tomasello
Mechanical Engineers Ali Mohammed Zulfikar Tinwala, Sarfaraz Ahmed
Electrical Engineer Emil Oommen Varughese
Photographer Raoul Fernandes
Model Regina Gacote
Video editing Ripple Effect Duo Aishwarya Shivkumar & Joshua Johnson
Special thanks to:
Rafe Eric Biggs, Dr. Judith Glover, Max Ulivieri, Simone Majocchi, Simone Fanti, Giulia Tomasello, Jessica Smarsch.