From Samples to Garments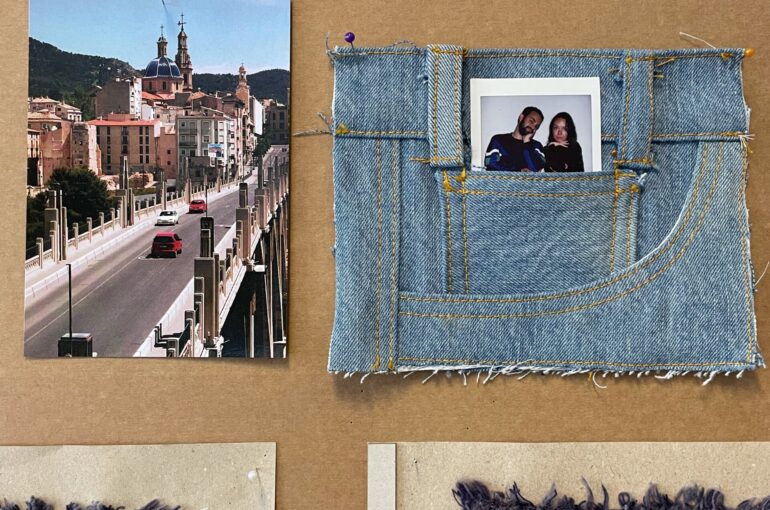 In May we came back to our studio in Berlin. We had just been spending 5 exciting and challenging weeks in the Re-FREAM Hub in Alcoy, Spain, together with our partners, Aitex and Care Applications. Now being back in Berlin we were to begin the next step of the New Blue collaboration with Re-FREAM: Going from samples to prototype garments.
The month started off with co-creation meetings with our fashion designer, Sophia Wameling, who also were pulling the strings and guiding us in how to approach the different steps in developing the prototypes. We discussed everything from which material choices were most fitting for what particular garments. We went through our samples and settled on 4 different finishing treatments which we wanted to go forward with. Sophia moreover helped us with making the technical sheets, preparing patterns and getting these digitalised. Thank you Sophia! Oh, and she helped us find the right people to help us finalize the patterns and sew the final prototypes: Gravitex (Silvia Wald) and Tino König. Thanks to you too!
Collaboration. So important. So crucial to coming to an outcome you as a designer can be happy with and even proud of.
Going from samples to prototype garments included another very important process: to get material produced in order to have enough meters to cut patterns for our new garments and accessories. New Blue is not built on textiles already available on the market. We are dependent on producing our own craft material in our studio in Berlin. This material is hereafter stitched together by local partners in Berlin. The New Blue Industry material is also produced in collaboration with partners in and around Berlin. For us to keep building our supply chain and way of production has been an absolutely key activity as part of the ReFREAM program. As we are looking for infrastructures that do not already exist or are not already connected; from sourcing wasted jeans, getting the usable fibers from them, to creating fleeces and embroidering them into larger surfaces.
Communication and planning all the details of the work we wished to get done has been another crucial point in linking the different production steps together. It has for sure been an iterative process so far – with a lot to juggle at the same time. This has of course been super rewarding and we are grateful that we have been doing this as a team.