Embroidered Touch – Life Space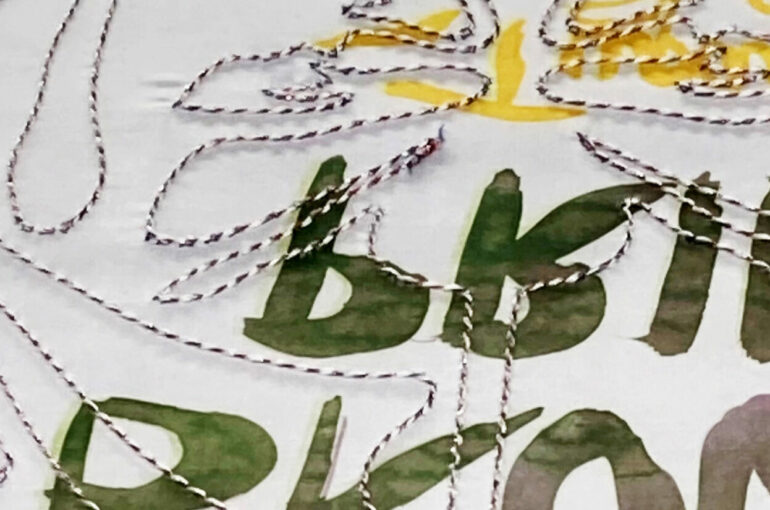 Hello, Anke Loh here, a fashion designer and artist. Throughout my career, I've been inspired by balancing art and science. After graduating with a Master of Fine Arts in Fashion from the Royal Academy in Antwerp, I worked for Martin Margiela in Paris and freelanced for various Belgian and French fashion brands. I started my own label in 2000 and showed my ready-to-wear collection during Paris Fashion week.
Since 2005, I have lived and worked between Germany and Chicago, while forging some interdisciplinary teams with scientists and engineers in both places. Together we've developed new concepts, from novel embroidered touch-sensitive textiles, to long-term epilepsy research on embroidered electrodes. I love working with technology-focused people, research teams, companies and universities in Europe and the US, discovering and applying the latest advances into fashion.
The Embroidered Touch dress was Stage 1 of my current research. The touch-sensitive embroidery dress came out of an interdisciplinary team I convened in a creative partnership with ZSK Stickmaschinen, a leading embroidery machine manufacturer in Krefeld. Just like your phone, this dress responds to touch. You can run your fingers across the colorful conductive threads to scroll down a computer screen, for instance, or trigger a favorite playlist. Conductive fibers in the embroidery sense your gestures, relaying the hand's location, speed and direction to a digital device.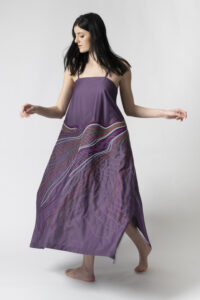 PHOTO:  Medium: Custom Software, Custom Electronics, Machine Embroidered Fabric; Collaborators: Anke Loh, Christopher Baker, ZSK Stickmaschinen: Melanie Hoerr, Michaela Kasdorf;
This dress leads to my current proposal for Re-FREAM:  Embroidered Touch | Life Space. For this initiative, together with my Re-FREAM partners: the Fraunhofer IZM,  Profactor and Empa, we will advance embroidered touch-sensitive textiles to the next level. This collaborative research will introduce new design concepts by interlacing conductive yarns that act as conductive tracks capable of sensing changes in touch, temperature and other stimuli.
My idea is particularly influenced by the current pandemic, the social unrest in Europe and the US and the need for change in the fashion industry to yield a more sustainable way of creating, producing and consuming.
My long-term objective addresses the isolating societal impacts at the forefront of technology. Digital and tactile ethics are essential because we must decide how we wish to live. That starts within your personal space and with your clothing – your second skin: responsible and responsive textiles on the body and in the architectural discourse to empower its users.