Co-define NeoBotanical Tailoring
NeoBotanical Tailoring is a co-research project consisting of a capsule collection of multisensorial tailored-inspired garments where nature, science and the well-being of the wearer are woven together thanks to CareApplication's innovative and sustainable technologies.  In each look of the capsule collection, both the natural dye and essential oil produced by a specific plant will be infused into each garment made out of natural fibres. Using aromatherapy and color theory as guides, the collection will consist of clothing that will be aromatically pleasant and health-beneficial to the wearer.  We will work together on bringing a synthesis of color, aroma and texture into this collection.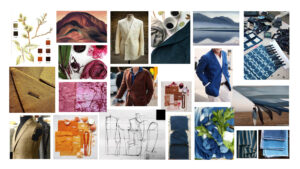 This capsule collection would then serve to launch an online customization platform where the public can design and co-create their own sustainable garments.  Clients will able to choose amongst the available options of natural scents and colors to personalise their own suits, jackets or trousers.  It would also double as an educational platform, where users can learn about the rich history and properties of natural fibres, dyes and scents from around the world.
Since I arrived to Alcoy I have been able to discover the city's beautiful surrounding mountains, which are filled with aromatic and medicinal plants.  I am now planning to test several of these local plants for both their aromatic and coloring properties to integrate them into my project.  During the kick-off meeting (12 & 13 of January) with the CareApplications and AITEX teams we have co-defined the project developing a workplan and we set a plan for testing these plants and have explored methods we will use to bring out the most varied amount of color tones from them.  We've also explored the steps that need to be taken to use CareApplication's nebulisation technology with these plants.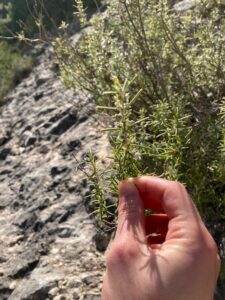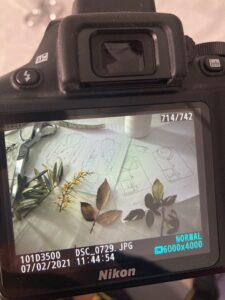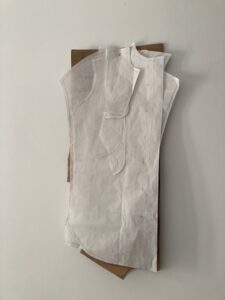 During this time I have also been able to advance on my patterns that will be used to create the garments of the final collection and have also been in touch with a 3D product configurator to develop an online customisation platform where the the public can create their own naturally dyed and scented shirt or suit.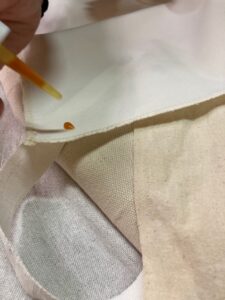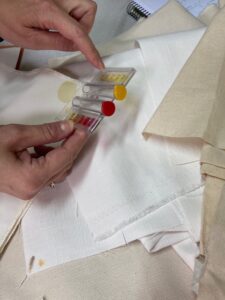 pH tests were done by the CareApplications team to test acidity/alkalinity of the fabrics. We also conducted hydrophilic tests and detected possible size residues.  Depending on the result, some fabrics need to be pre-washed, pre-shrunk and go through a cleaning process to eliminate some dirtiness, waxes or softeners and/or desizing to take out what was added in the weaving process.  This is done so that the fabric can take in the most amount of color possible.  These steps will have to be done on the fabrics I end up choosing for my final collection.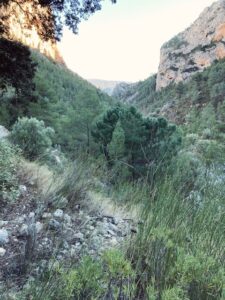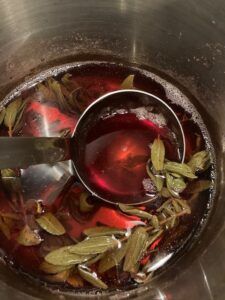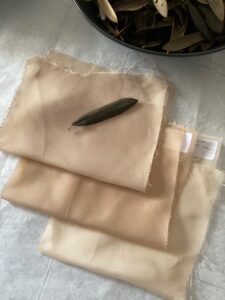 Some initial tests were done with plants from Alcoy to see if they extracted any color at all, to evaluate whether they could be used for the project.  Olive tree leaves gave nice neutral tones which I would like to integrate into the project.  Our following tests will be done on eucalyptus in order to test the mordants and modifiers we want to use to then proceed with the rest of the plants and try to extract pigments from them.