Pre-Selection is closed – Meet the Jury 2020!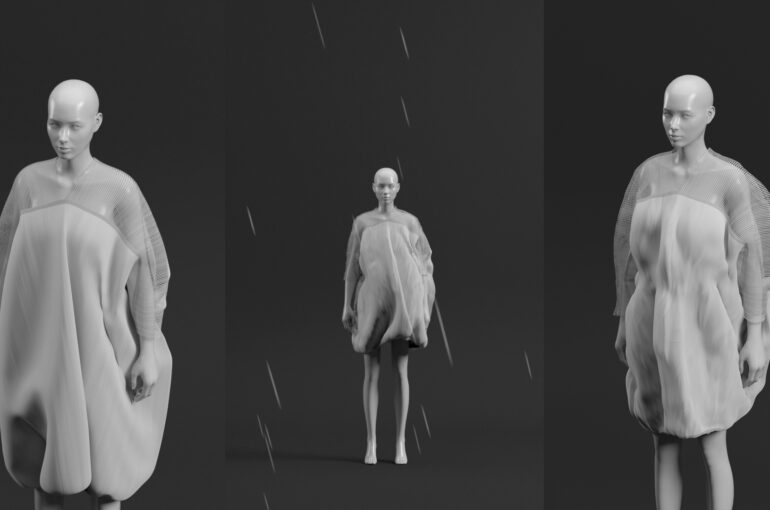 As you might know, the selection process in Re-FREAM round 2 consists of 2 steps, a pre-selection and a final evaluation. After the closing of the call, all of the +130 applications were screened by a group of experts and a pre-selection shortlist of 18 proposals was made. An international jury will now receive these proposals and evaluate them using the same evaluation criteria. Awarded artists will then be announced on 15th November.
MEET THE JURY 2020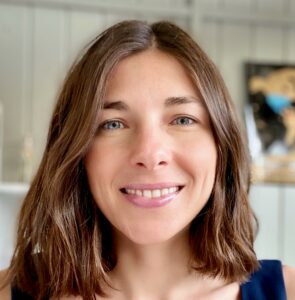 Giusy Cannone (external jury member)
Giusy has 10 years experience in the investment and startups area. She has been Investment Manager at Italian Angels for Growth, business angels network with 14M€ invested. Previously, she was innovation specialist at in Intesa Sanpaolo bank, running a program which supports business development of tech start-ups. Earlier, she had working experience in the United States working first as Researcher at the Kauffman Foundation then at the Mind the Bridge as coordinator of the incubation program in San Francisco. She has also been involved in consultancy projects to develop entrepreneurial ecosystem in different countries. She is lecturer at the major Italian Fashion Schools such as Istituto Marangoni and Domus Academy.
Yuly Fuentes (external jury member)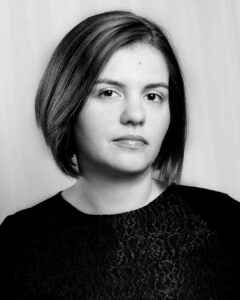 Dr. Yuly Fuentes-Medel is a catalyst of creative ideas and ecosystem builder. Now working in the
Massachusetts Institute of tecnology as Program Manager of Fiber technologies, founder of Value of Science and Advisor to Venture Fund Closed Loop partners. She created DESCIENCE, a global collective of designers, scientists & technologists,connecting the world of science and Design as one. She was selected as Human of the year by motherhood Magazine on 2018 and received the 2015 Boston Business Magazine "Woman to Watch" Award. She graduated with a PhD in biomedical sciences from the University of Massachusetts Medical School and Postdoctoral trained in the MIT Sloan School in Technology Innovation & entrepreneurship. Yuly is energetically involved in fostering international innovation ecosystem and careersdiversity. Currently serving as President of the board of the Chile-Massachusetts Alliance to support international exchange of investment, technological business, talent and social impact, Past board member at FIT Lab,NY and Board Member of Aji Challenge a chilean accelerator that foster the success of technological companies in global markets. As a member of Women Entrepreneurs in Science and Technology (WEST) she received a Volunteer Giving back award.
Also member of the innovation committe at MIT entreprise forum in Cambridge, reviewer for MIT Legatum Center and advisor to MIT Delta students start up companies. During her time as a Ph.D. student, she pioneered the co-organization of the International workshop called "Small Brains Big Ideas" Biomedical Insights from Invertebrate Neuroscience Research, held in Santiago, Chile. So far, this initiative has successfully trained almost hundred Latin-American students. Trained as a biochemist at University of Concepcion in her native Chile, she is constantly in the search of opportunity to support young talent and technologies that need to make an impact in global markets.
Lisa Lang (external jury member)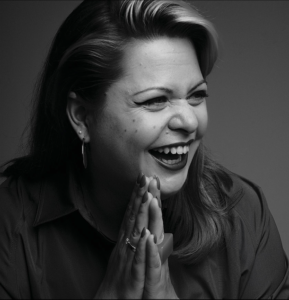 Lisa Lang is a European entrepreneur, technologist and international keynote speaker.
She has gained recognition as one of Forbes Europe's Top 50 Women in Tech, top 100 most influential people in wearable tech worldwide, one of 25 leaders in fashion and technology worldwide, and has been listed as one of the 50 most important women for innovation & startups in the EU.
Lisa Lang a direct adviser for fashion, technology and entrepreneurship for the European Commission, focusing on creative industries and Artificial Intelligence strategies on several high-level advisory boards. In 2019 she has been appointed as visiting professor for technology education strategies at Polimoda Florence. Recently she has received the honour to join the advisory board to the Zurich university of arts. She regularly teaches business and innovation strategies at the Porto Business School and has been given guest lectures at TEDx Athens, KryptoLabs Abu Dhabi and Oxford University.
With ElektroCouture, World's #1 Haute-Couture FashionTech Studio, Lisa has celebrated great success with her glowing and highly innovative garments. International museums like Chicago Museum of Science and Industry, the national museum in Stuttgart, Germany as well as Google Art&Culture have honoured her work with exhibitions.
In 2017, she started a FashionTech Agency called ThePowerHouse (TPH) in growing demand from companies searching for educational workshops, prototypes and needs for consultation on FashionTech. TPH has worked with brands like CHANEL, LVMH, Deutsche Telekom, SIEMENS. The agency is currently focusing on new concepts of fashion and technology innovation, consulting well-renowned institutions like Polimoda, FIT New York and CENTRO Mexico.
Now living in the wonderful city of Porto, Portugal, Lisa Lang is now focusing on her new venture – OFundamentO, a B2B manufacturing company specialised in innovative high-end, high-quality und fully sustainable products proudly made in Europe.
Alice Beyer Schuch (external jury member)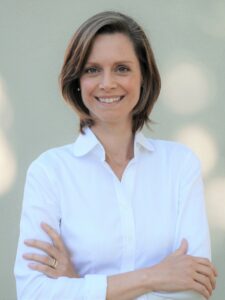 Alice Beyer Schuch is a Brazilian living in Europe, and an active professional in the fashion field since 2001 with international experience in more than 10 countries. She is the founder of Cirkla Modo, a consultancy promoting changes toward a circular fashion future, based in Hamburg, Germany.
She started her professional education in Fashion Industrial Manufacturing in Brazil, graduated Bachelor in Fashion Design at the Italian Style Design College, and concluded a Master in Sustainability in Fashion in Germany.
As a #CircularFashion Change Agent, through Cirkla Modo, she works in a vary of projects, supporting different clients – from businesses to education institutions in the EU and Brazil – on their next steps towards more responsible and circular fashion practices. Some of the offered services relate to: tailoring strategies, researching alternative materials and processes, approaching circular design strategies, building value-chain connections, as well as supporting communication and collaborations for the circularity of fashion.
José Teunissen (external jury member)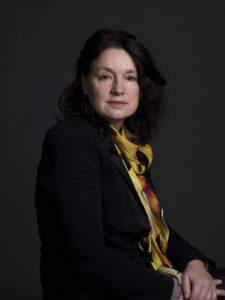 Professor José Teunissen is Dean of the School of Design and Technology at London College of Fashion, UAL, and Professor of Fashion Theory. Currently she is the principal investigator of 3 European funded project around Fashion Tech and digital learning (E4FT, FT Alliance, DeFINE)
Besides she works as a Fashion curator. From 2002- 2016 she held a Professorship in Fashion Theory at ArtEZ where she established the Centre of Expertise Future Makers. José previously worked as a journalist for several Dutch newspapers and Dutch broadcast television, and was curator Fashion and Costume at the Centraal Museum in Utrecht (1998-2006).  In collaboration with Boijmans Rotterdam she curated two traveling exhibitions Art of Fashion (2009) and The Future of Fashion is Now (2014) José has co-edited many books including: Fashion and Imagination, 2009; The Art of Fashion, 2009; Couturegraphique, 2013; The Future of Fashion is Now, 2014; and Everything but Clothes, 2015.
Her research is focusing around the power of fashion as a cultural phenomenon and more specific on how current challenges around sustainability and digitalization are driving forces for innovation and system changes. See for example: A Fashion Odyssey (ed Jan Brand, Jose Teunissen) ArtEZ, 2013 and Fashion Data, 2015. And the exhibition State of Fashion Arnhem 1 June- 23 July2018 Searching for the New Luxury celebrating 50 innovative, disruptive and sustainable example of the fashion discipline. See digital catalogue: State of Fashion
Meia Wippoo (external jury member)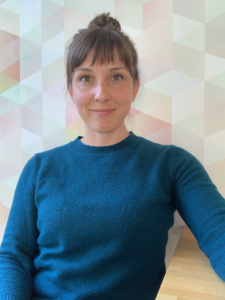 Meia Wippoo is concept developer and programme designer for social innovation. She is currently leading Waag's Co-creation Lab in Amsterdam as an expert in co-creation and other participatory practices. She operates in multi-disciplinary design contexts, often connected to city planning, education, and (cultural) heritage.
The Co-creation Lab is responsible for research into, and the development and improvement of, co-creation and related methods. Meia works within the lab with a variety of contexts and with people from different backgrounds. She facilitates and supports co-creation projects and is responsible for fine-tuning Waag's participatory methods and approaches. This includes connecting principles of team building and behavioral sciences to design approaches, and making them more accessible, according to the values ​​of Waag: open, fair and inclusive. The co-creation navigator is one of the most important exponents of the Co-creation Lab.
Meia has a background in media-design and education. She is also a guest lecturer and teaches design thinking and co-creation at various art academies and universities in the Netherlands. Currently Meia is involved in several European Projects including Mingei, Reflow, and Centrinno.
Maria Blanes (internal jury member)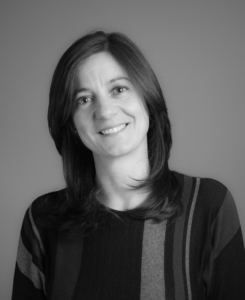 PhD, Head of Research Group on Health, Cosmetics  and Technical Finishes at Textile Research Institute AITEX since 1998. She holds a Chemistry degree with expertise in materials functionalisation, cosmetics and healthcare solutions.
Her 20 years extensive experience in R&D&I projects related to research lines focused on coatings and laminates, advanced release systems, treatment of surfaces by low pressure plasma and crown treatment, ultraviolet protection, study of applications of the electrohilatura process, textile solutions with acoustic properties and environment, gives her a unique insight in managing business, driving sustainability, innovation and developing sustainable products and services. Besides her work as a Head of Research, she is Professor of the Master of Technological Innovation at CEU Cardenal Herrera University and the Master of Technical Textiles taught by Valencia Polytechnic University. Also Jury member of National Evaluation and Prospective Agency (ANEP).
Tapani Jokinen (internal jury member)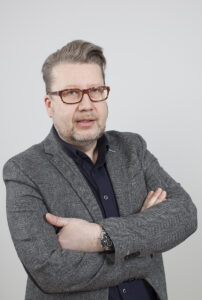 Tapani Jokinen is an internationally recognized Strategic & Ecodesign expert. His 25 years extensive experience in design gives him a unique insight in managing complex business, driving sustainability-led innovation and developing sustainable products and services.
Tapani helps companies to accelerate the transition from a linear to a circular economy. Besides his work as a Design Consultant at Fraunhofer IZM, he is the founder of TJ-Design, a creative consultancy that fuses strategic innovation and design with sustainability and ethical business practices.
Tapani is one of the authors of the Ecodesign Learning Factory program, where he is teaching and facilitating training modules, innovation workshops and lecturing circular design principles in seminars and conferences.
Furthermore, he is Chief Design Officer at PuzzlePhone Ltd. Prior to this he was Head of the Design Portfolio and Strategy at Microsoft / Nokia, where he was a designer behind the iconic Nokia 3310.
Ute Ploier (internal jury member)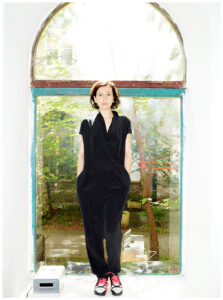 Ute Ploier is an Austrian designer with a strong focus on sustainable innovation. Originally, Ute studied fashion design at Central St. Martin`s college of Art and Design in London and at the University of Applied Arts in Vienna under Raf Simons.​
Starting out in 2003 her eponymous label focused on menswear and won numerous awards including the Prix Hommes at the renowned Festival for fashion and photography in Hyères, France.​
Her collections were published and exhibited internationally and sold globally in stores in Europe, USA and Japan. Ute has designed for numerous national and international clients and taught at various European art schools. Recently, she has turned to a more transdisciplinary design approach on the interfaces of fashion, media, space and technology.
Since 2015 she is artistic director of  "Fashion & Technology", a BA and MA program at the University of Art and Design in Linz which aims to find new solutions in fashion through a sustainable combination of tradition and technology.​