POSTNATURAL PROSTHESES: THE PROTECTIVE MASK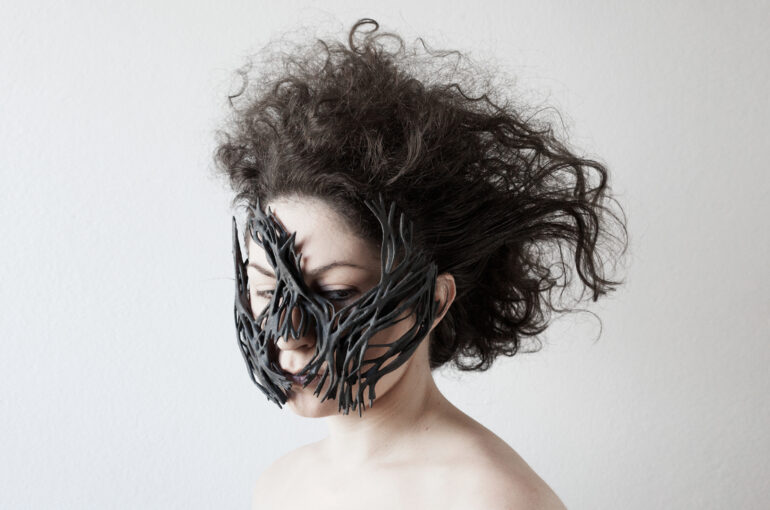 We are Filippo Nassetti and Vincenzo Reale, and much of our work focuses on changing the notion of prostheses, from medical devices, to artworks and fashion products.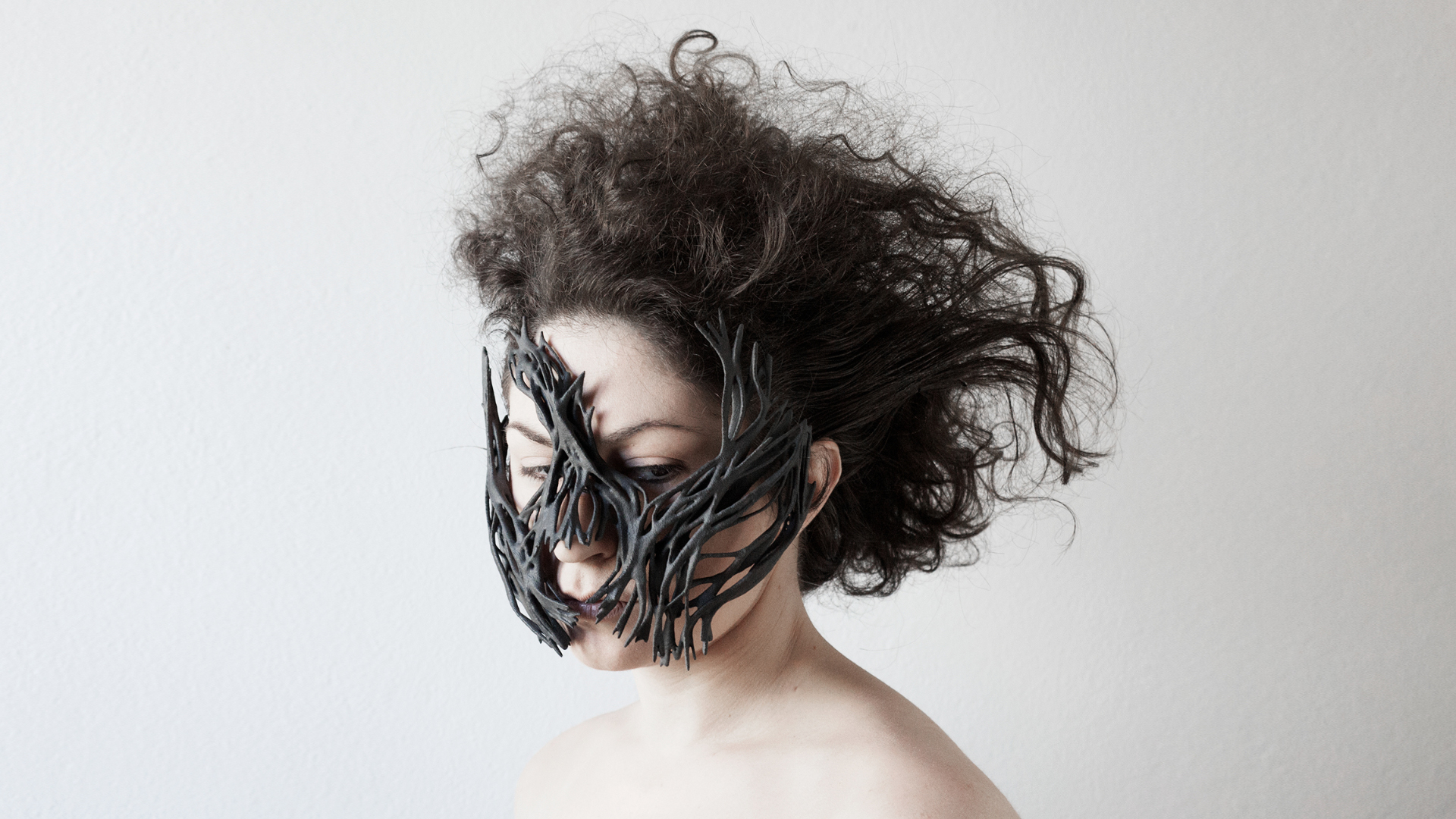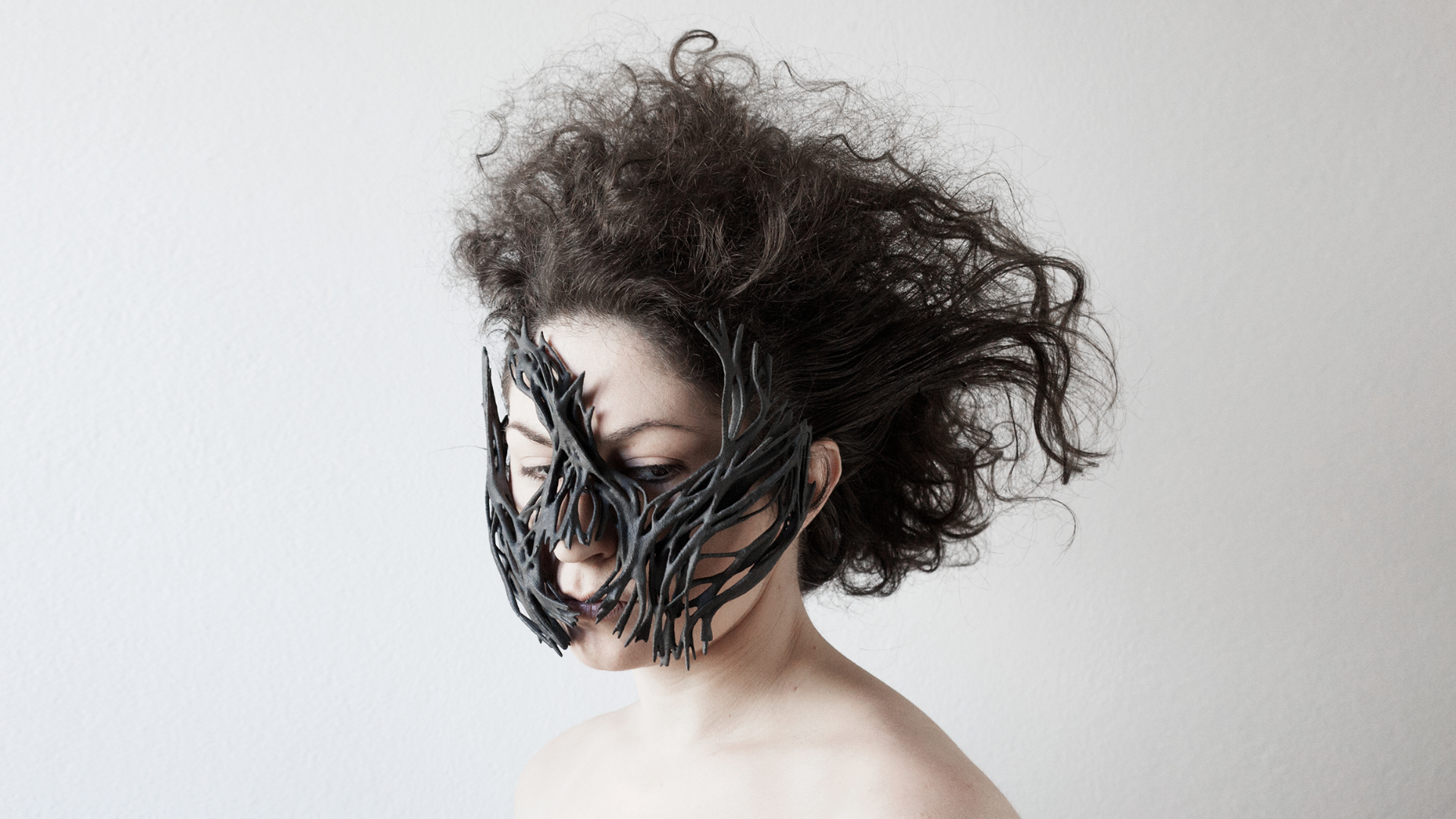 Our previous work aimed at transforming artificial implants replacing missing body parts ("prostheses"), into technological extensions and augmentations of the human body. We believe that, beyond restoring a lost functionality, a prosthesis can expand or enhance our physical experience, allowing our body to do more than it naturally would and adapt to different environments. With this spirit we have approached different design case studies, ranging from speculative artefacts such as masks, to leg prostheses, orthoses, and a walking stick.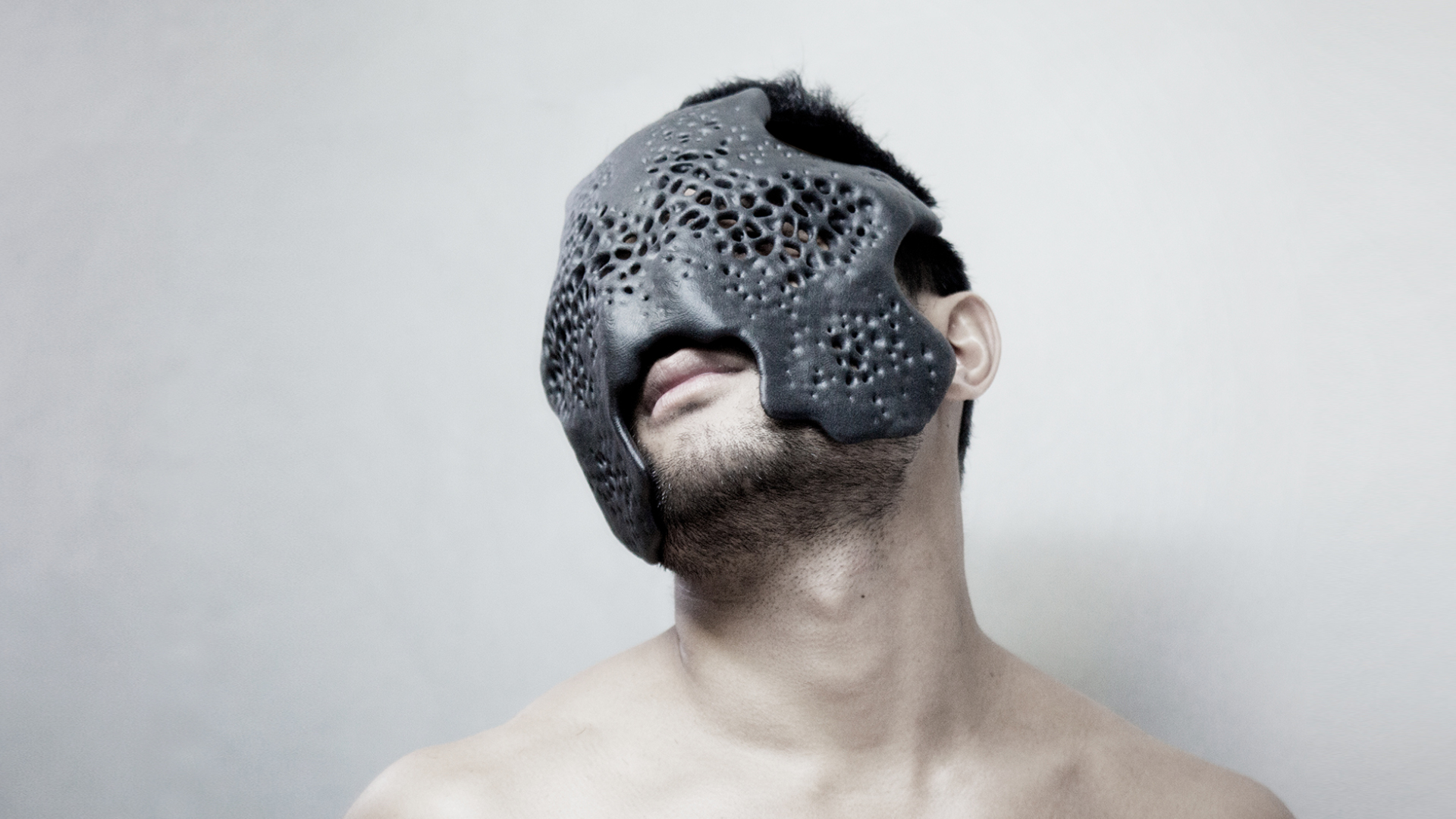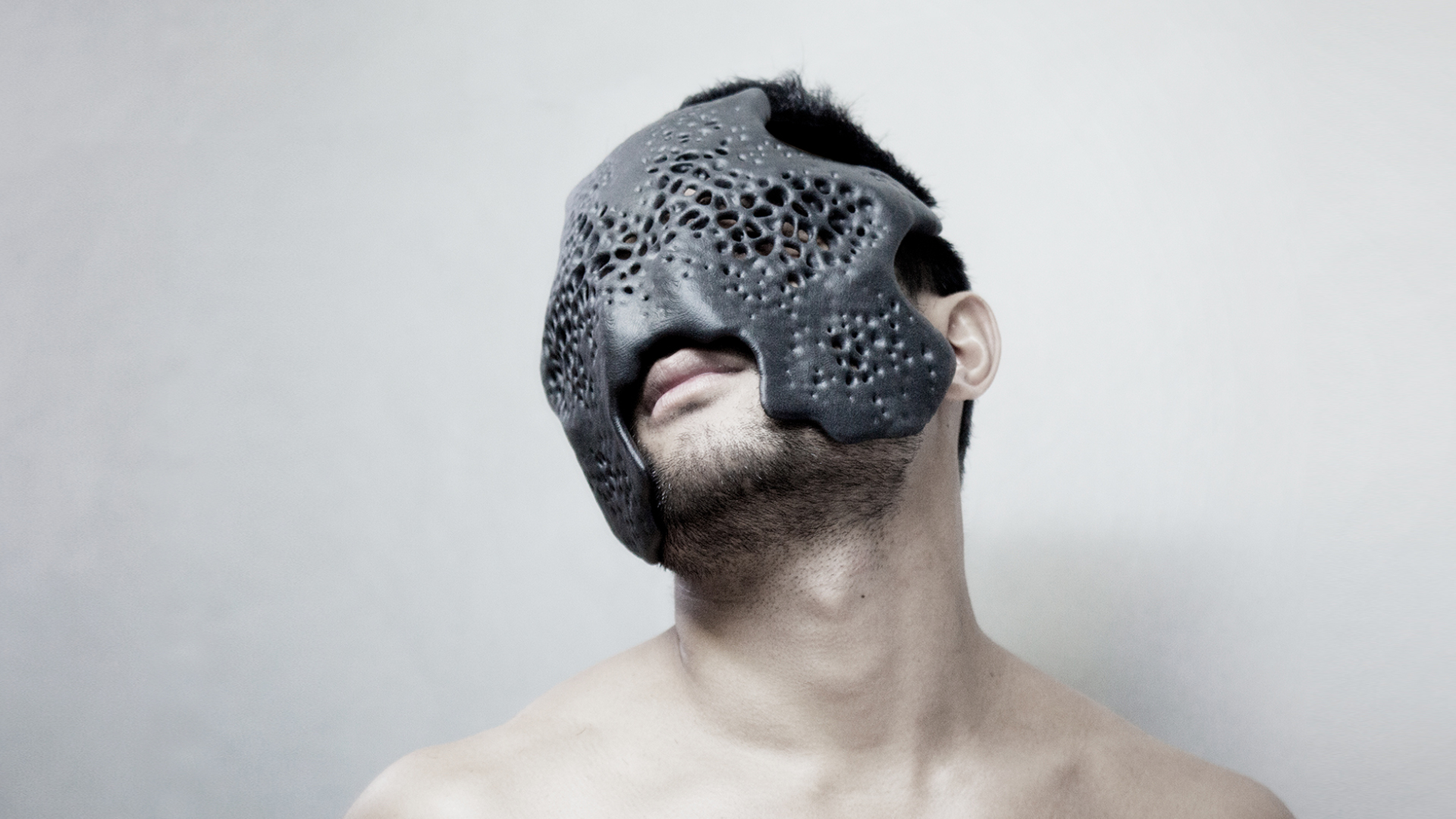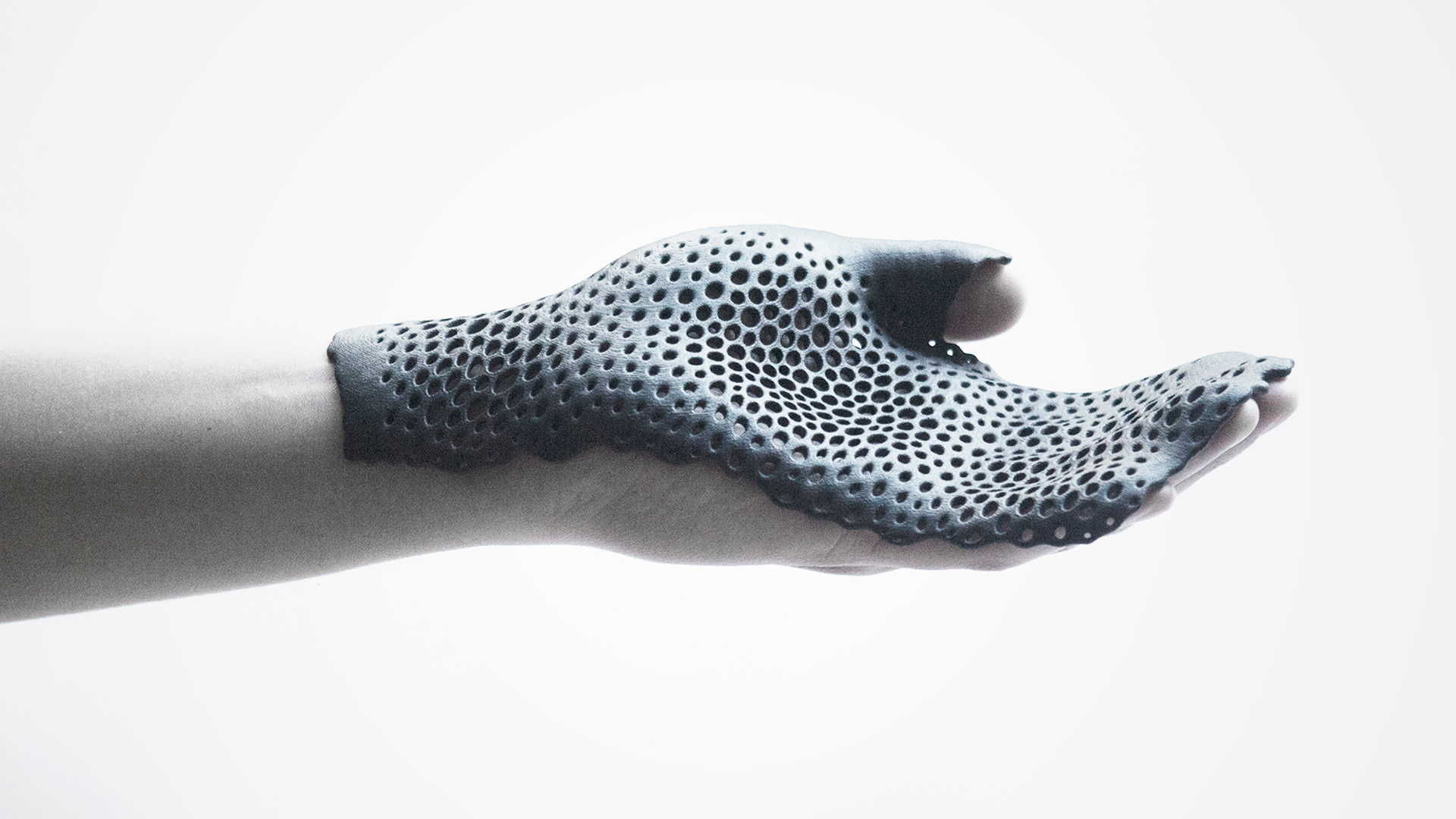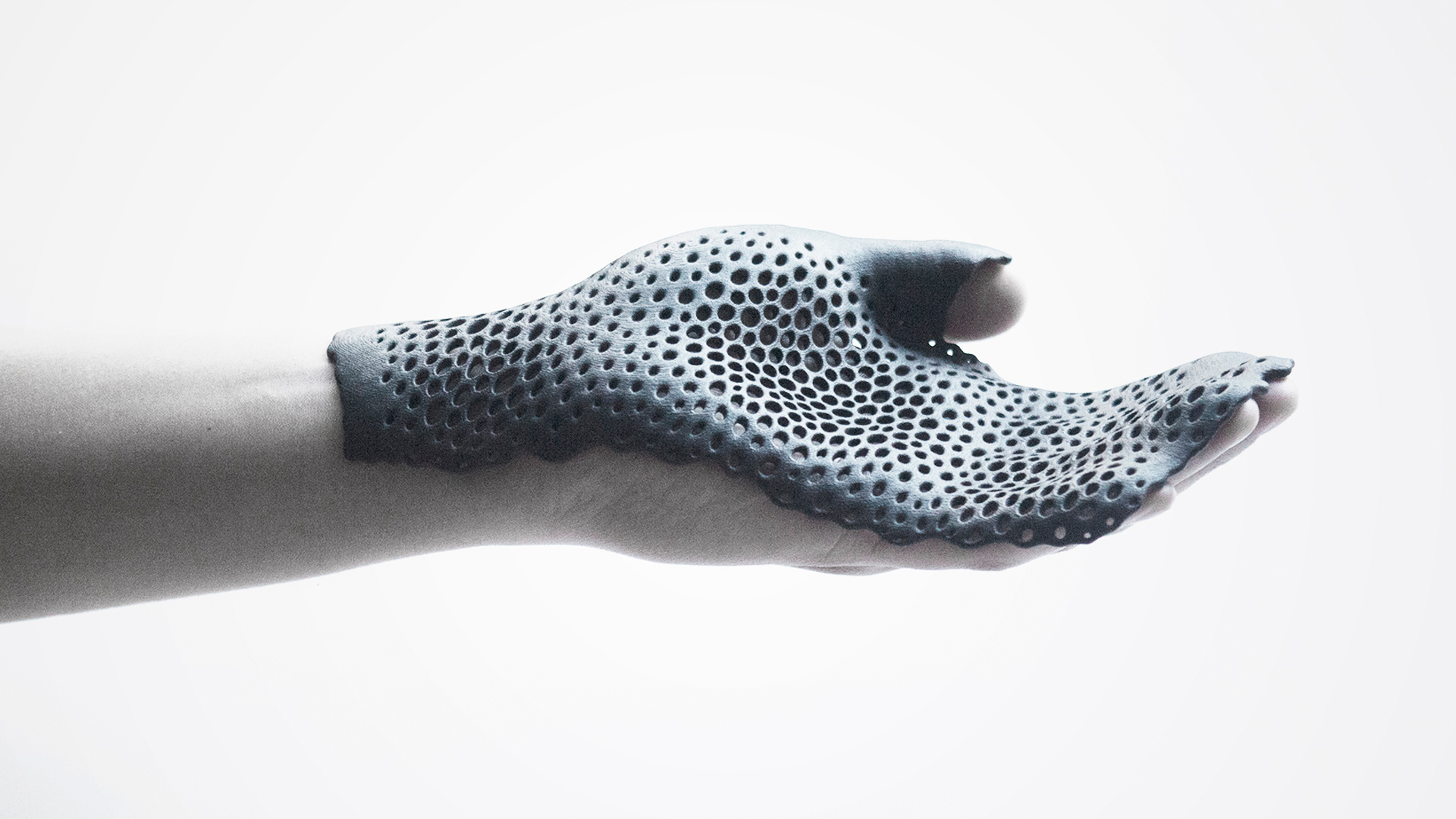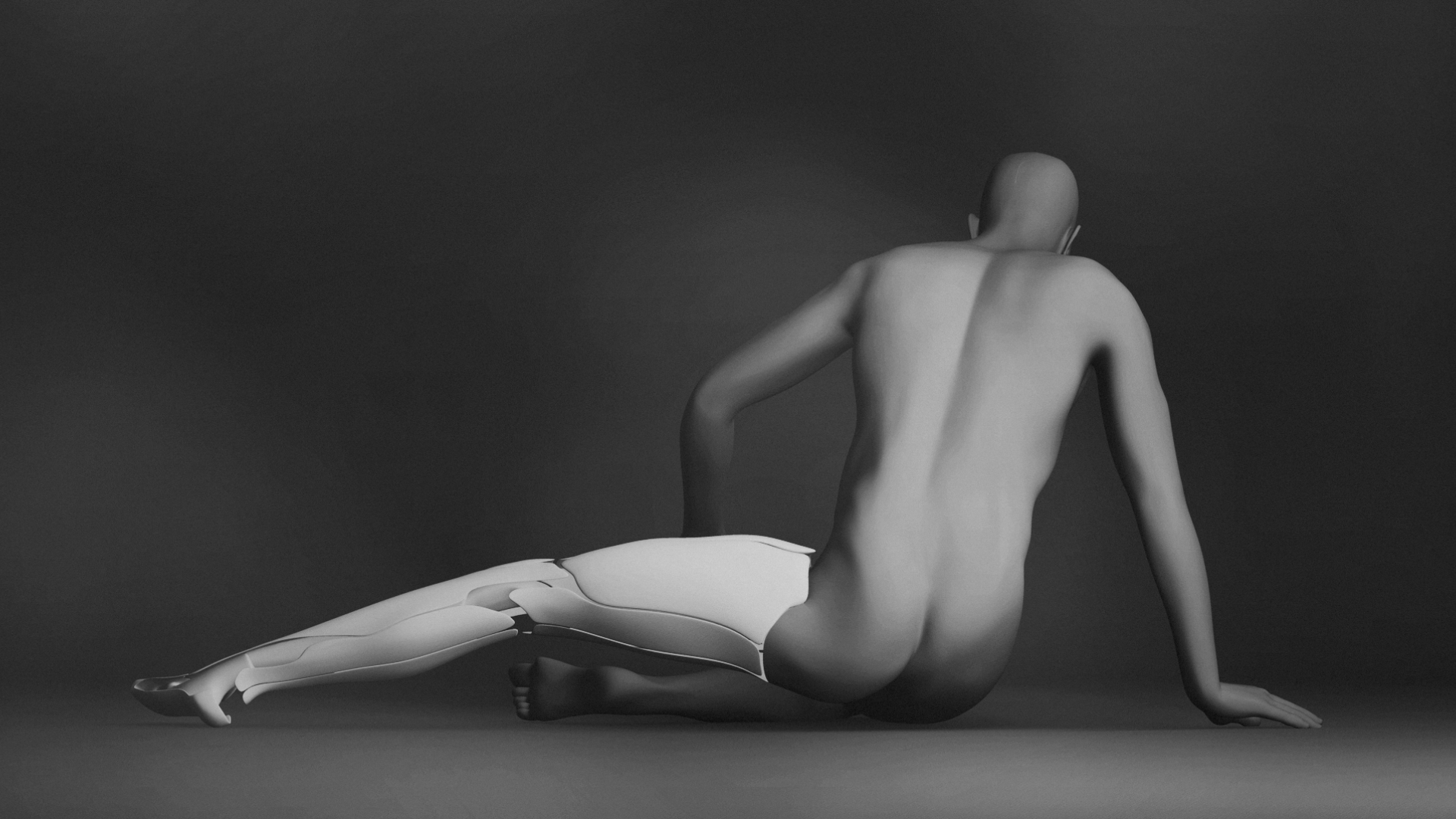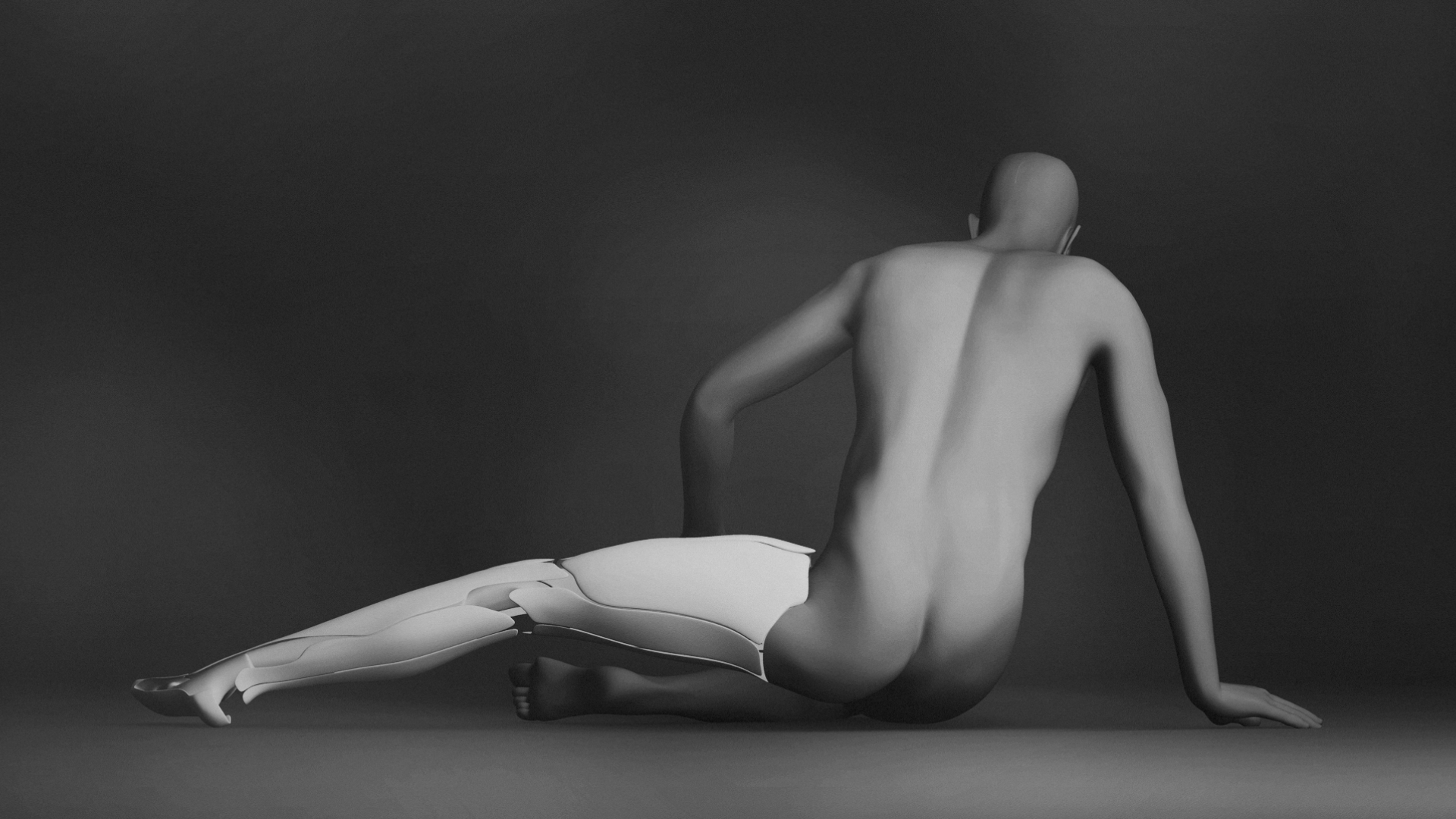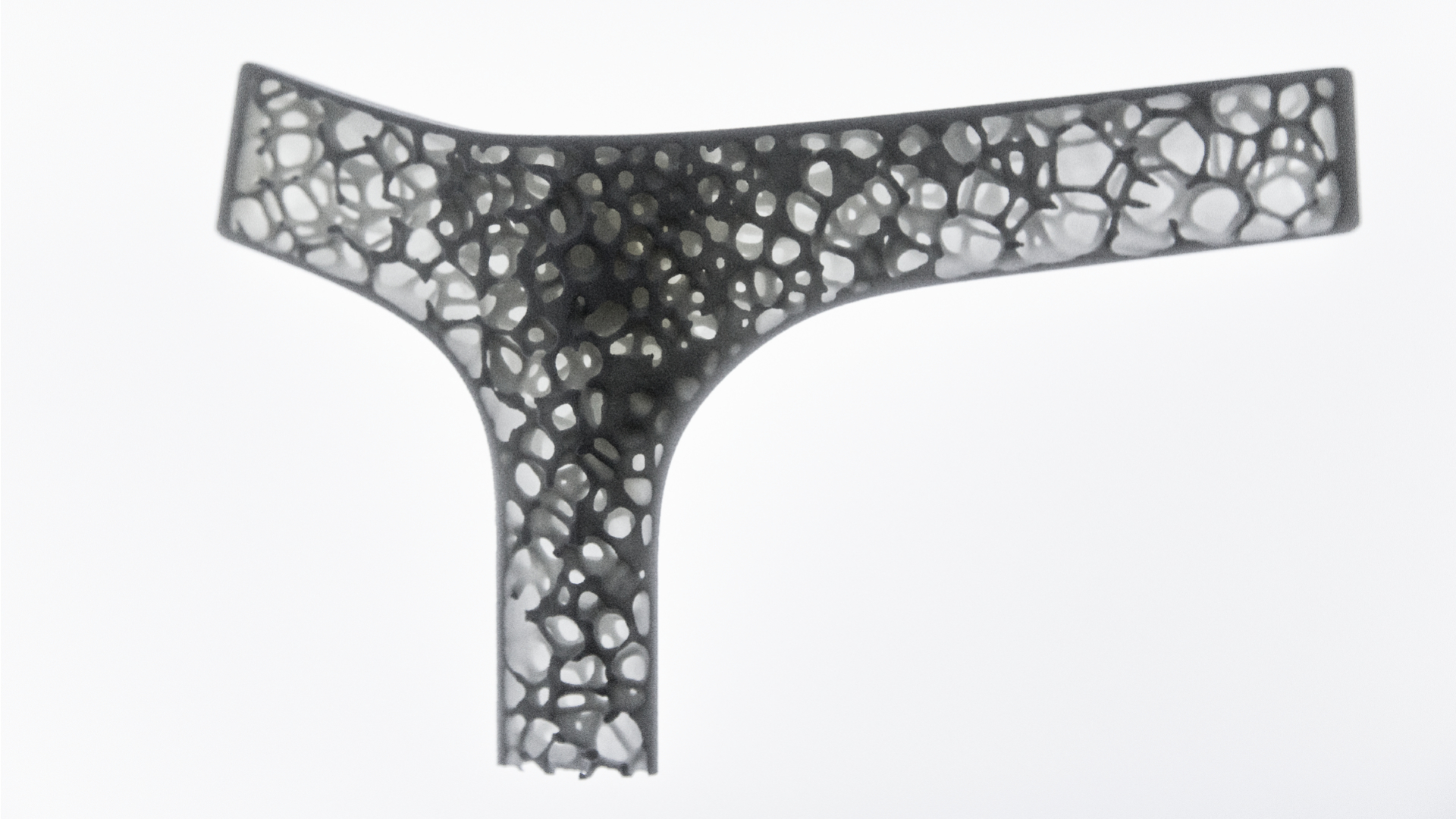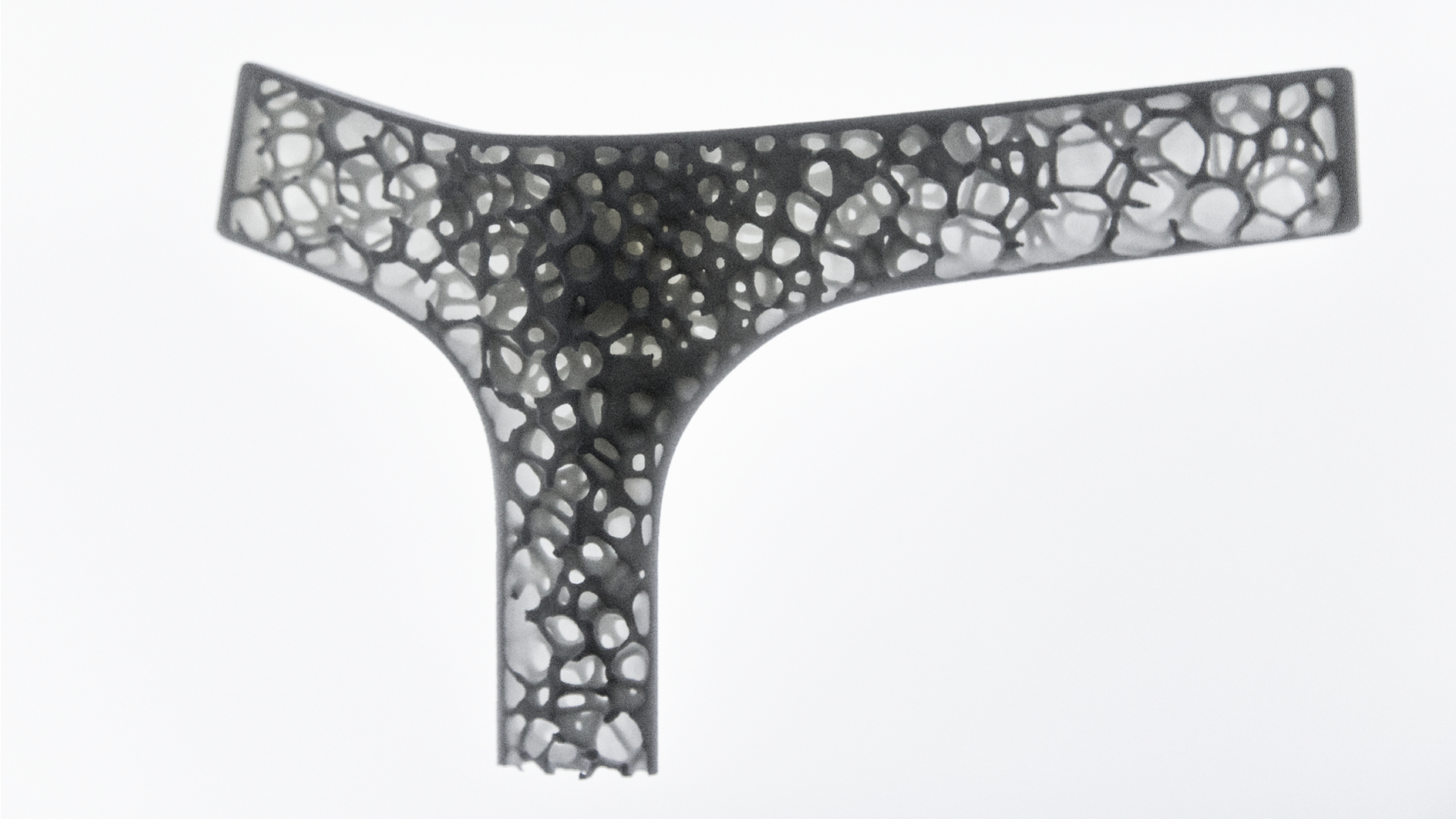 We are interested in radically re-thinking the relationship between technology, in the form of wearable objects, and the human body. We would like to further explore the integration between the functionality of medical devices and the design criteria usually associated with art and fashion.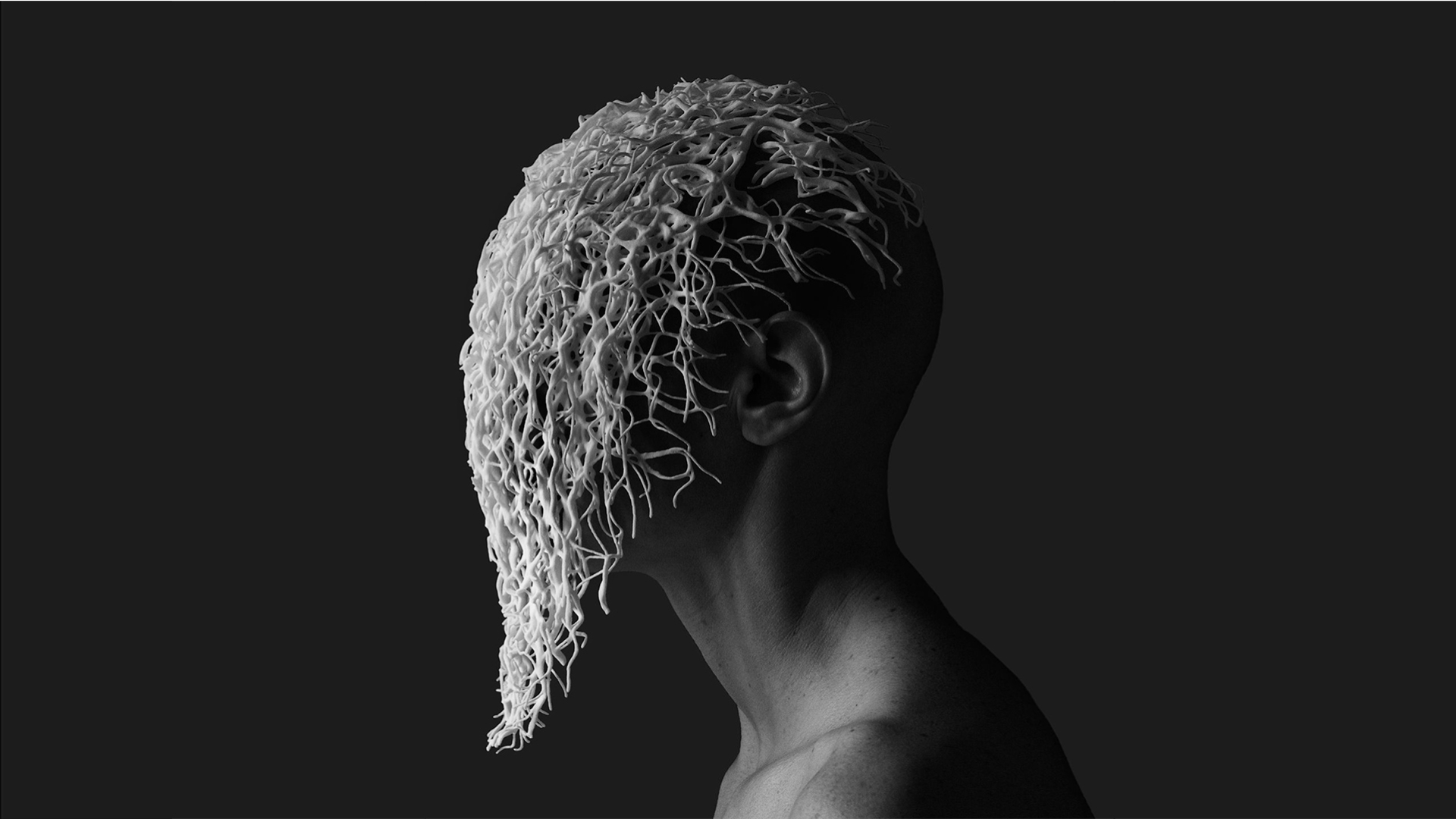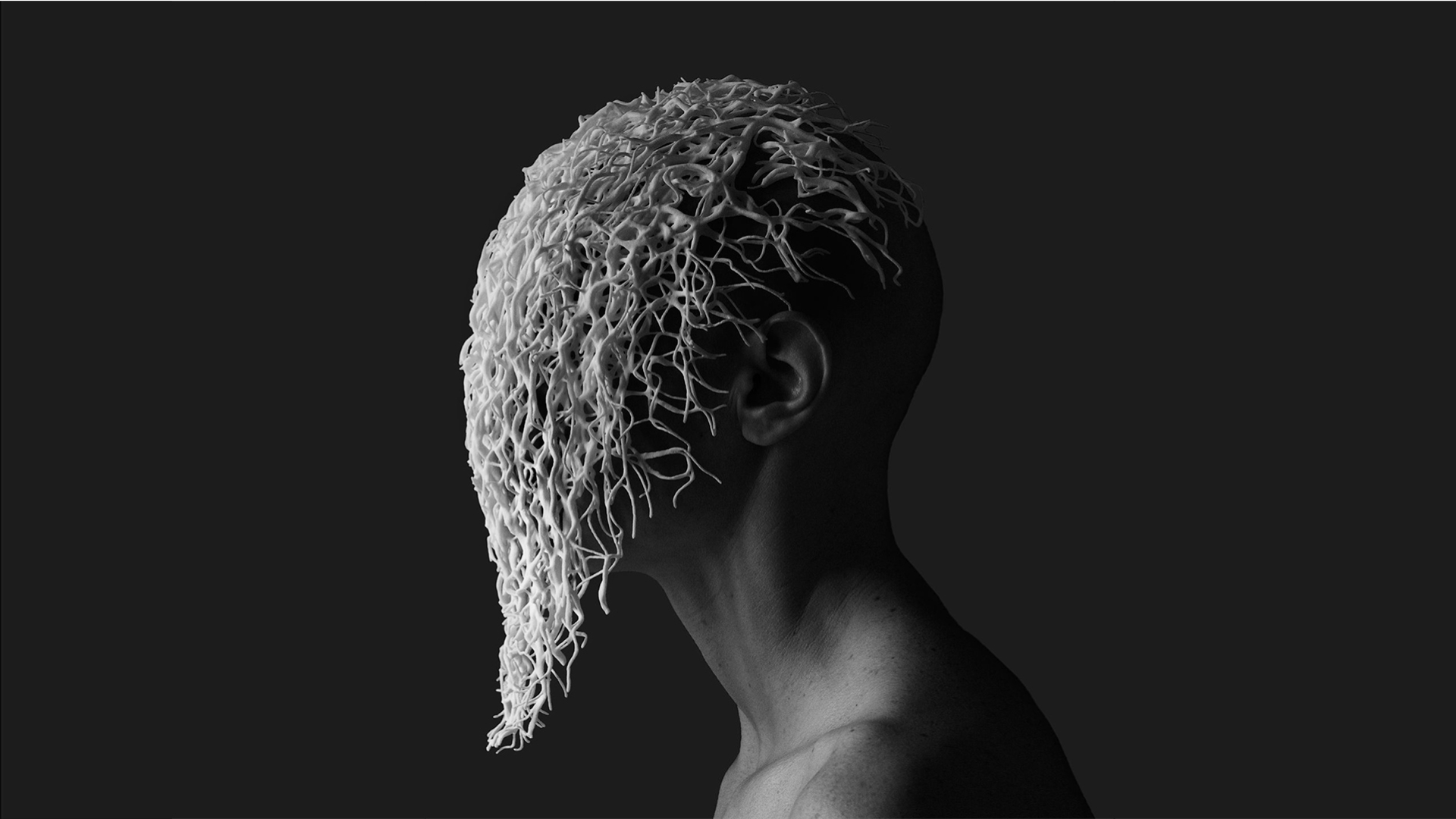 In the context of the current pandemic, our attention has been naturally drawn to the urgent need for respiratory prostheses. Protective masks with microbial filters are increasingly becoming an essential device, a body integration required to engage with the urban environment and to allow interpersonal interactions.
Beyond Covid-19, we foresee that further implications of the disruption of ecological environments and climate change, such as air pollution and transformations in the atmosphere, would see protective devices to become an essential extension of the human body. The mask as prosthesis of the respiratory system, that will be needed for longer than initially expected, not only as a medical device but also as a fashion product, manifestation of new pandemic and post-pandemic identities.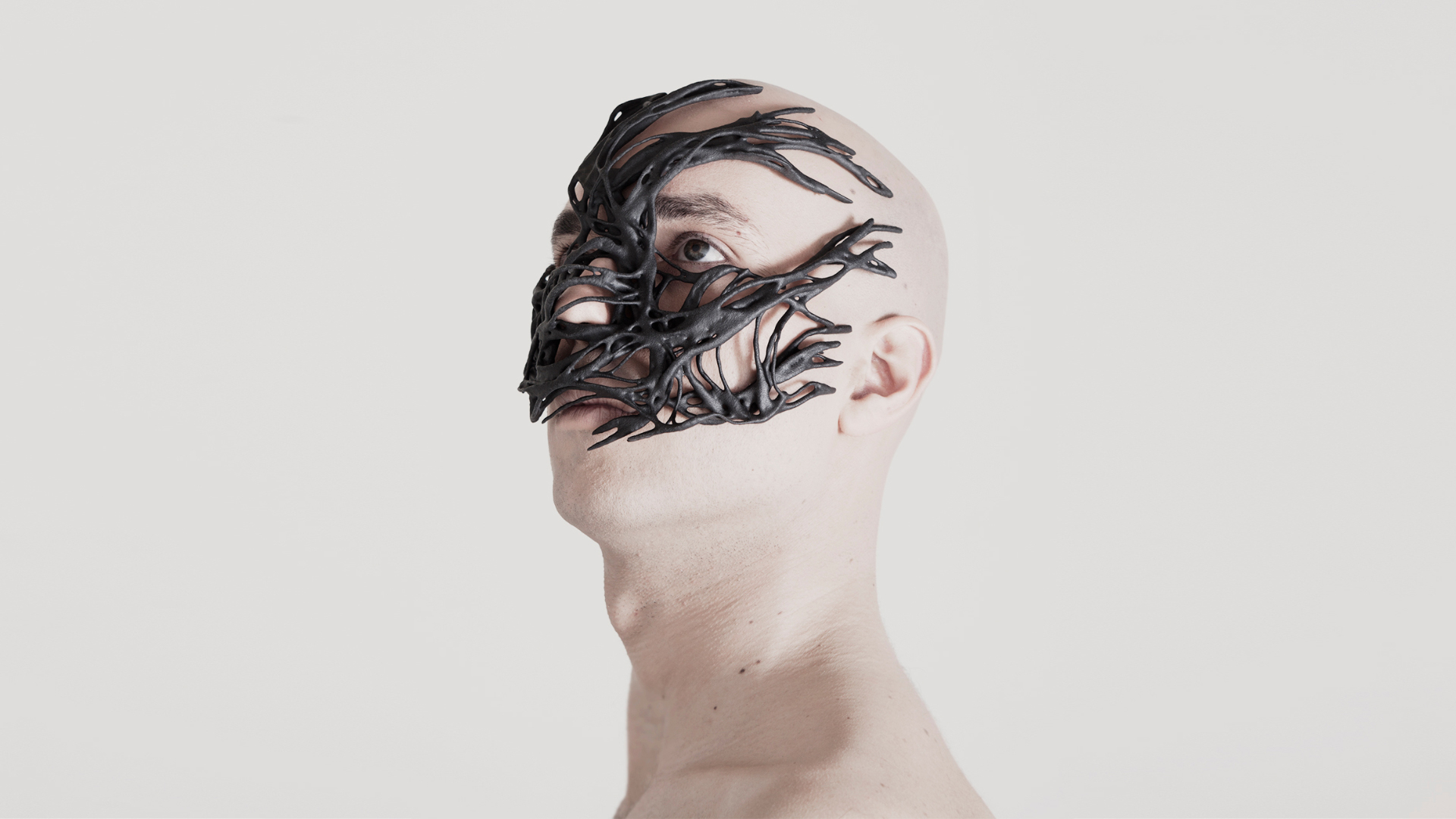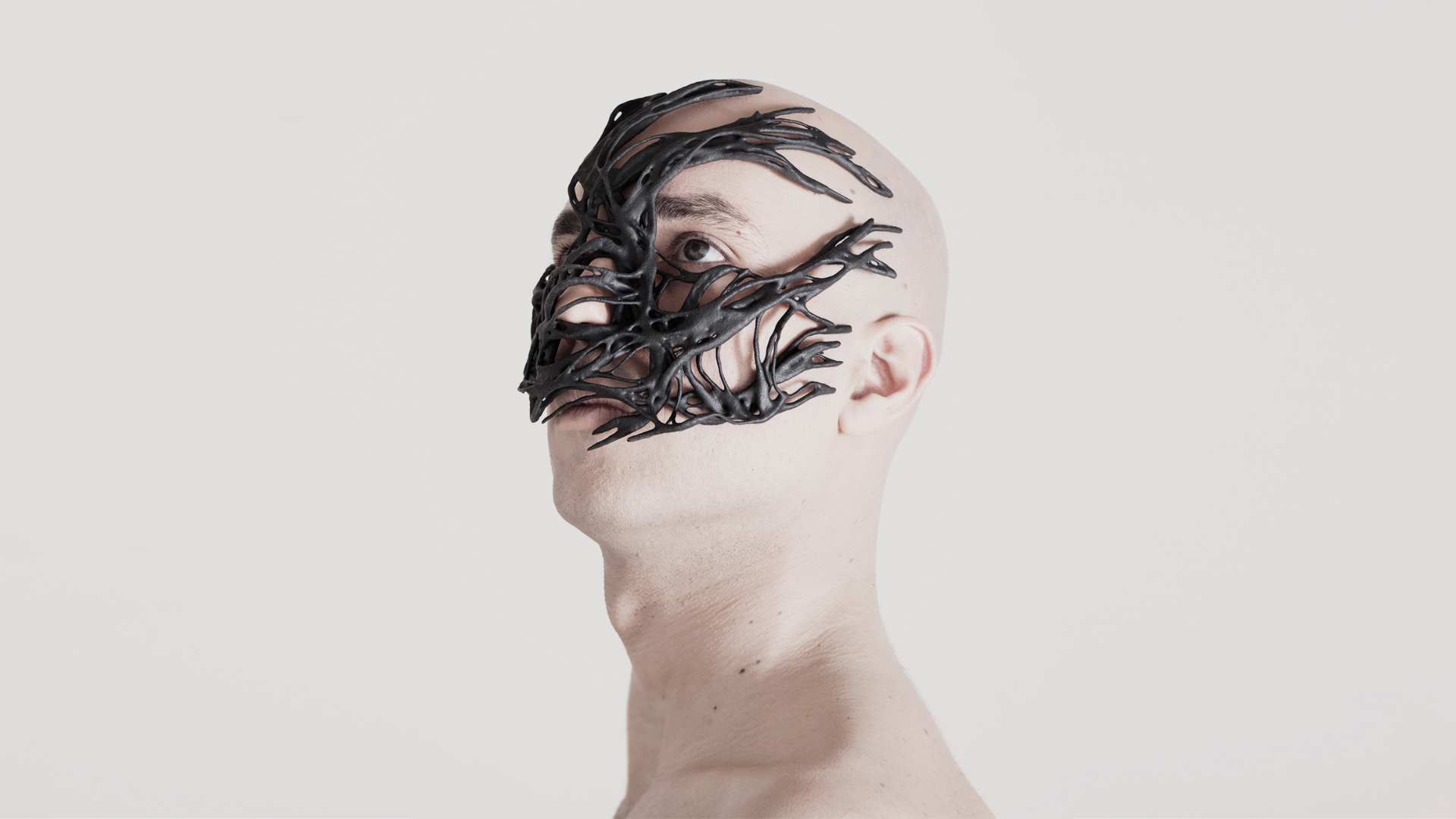 Currently, commercial protective masks are adaptations of devices which were not designed for the extensive use they undergo these days. All the existing products are usually capable of performing a series of functions (e.g. offering protection from pollution or diseases) but they are neither designed for an almost constant use nor they aspire to rethink human interaction with the external environment.
Our project aims at rebooting the concept of the protective mask, by joining design sensibility and technical expertise, with the aim to kick-start a new generation of products.
We believe it is time to pursue a radical re-thinking of the protective mask as advanced prosthesis, born of the alignment between design speculation and advanced technologies, brought together collectively by this vision.
The very idea of "protection" needs to be deconstructed and investigated, to augment its functionalist interpretation of filter and mechanical shield, to become a research question that interweaves identity, material organisation and aesthetics, to craft a distinctive visual language.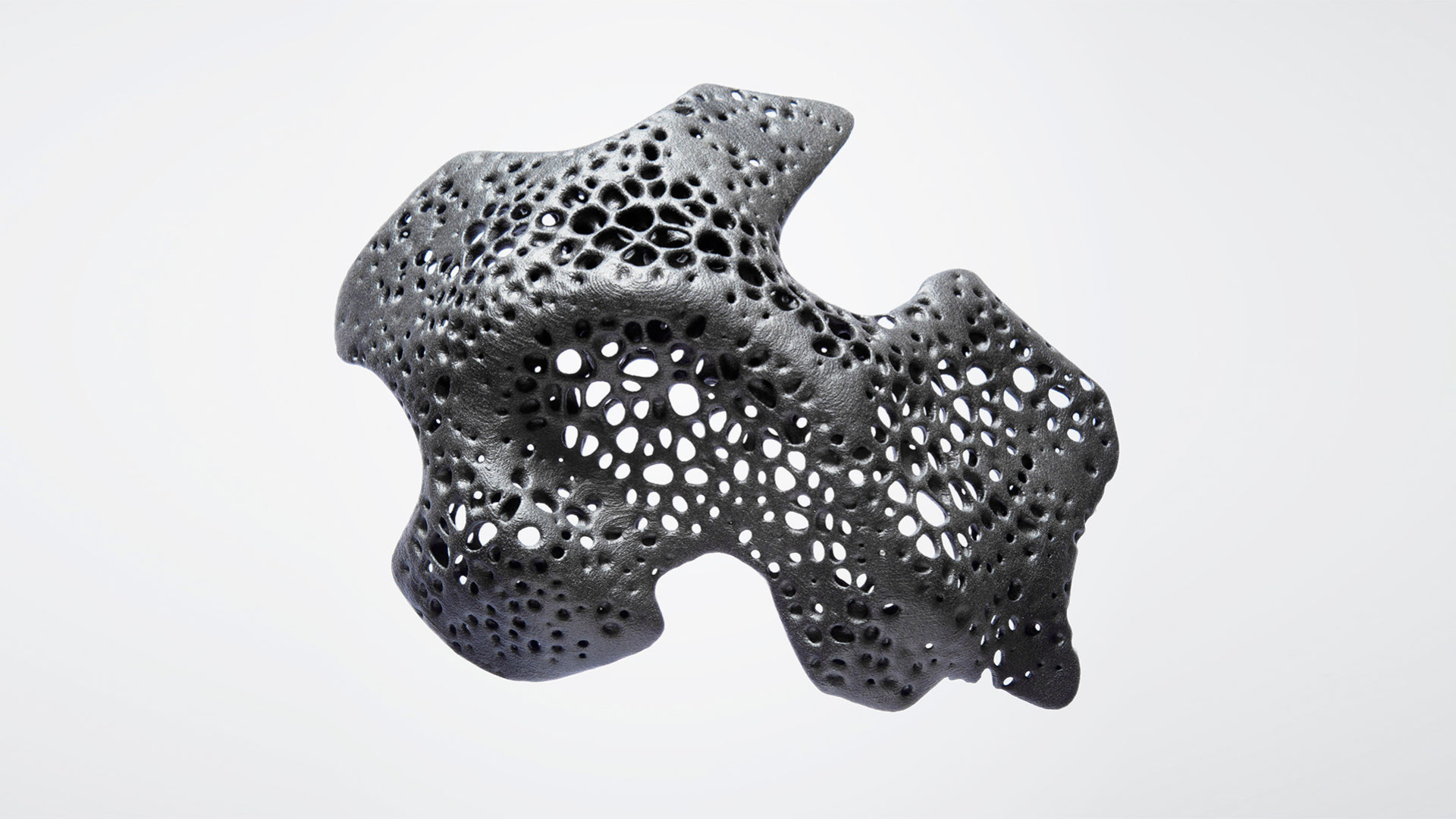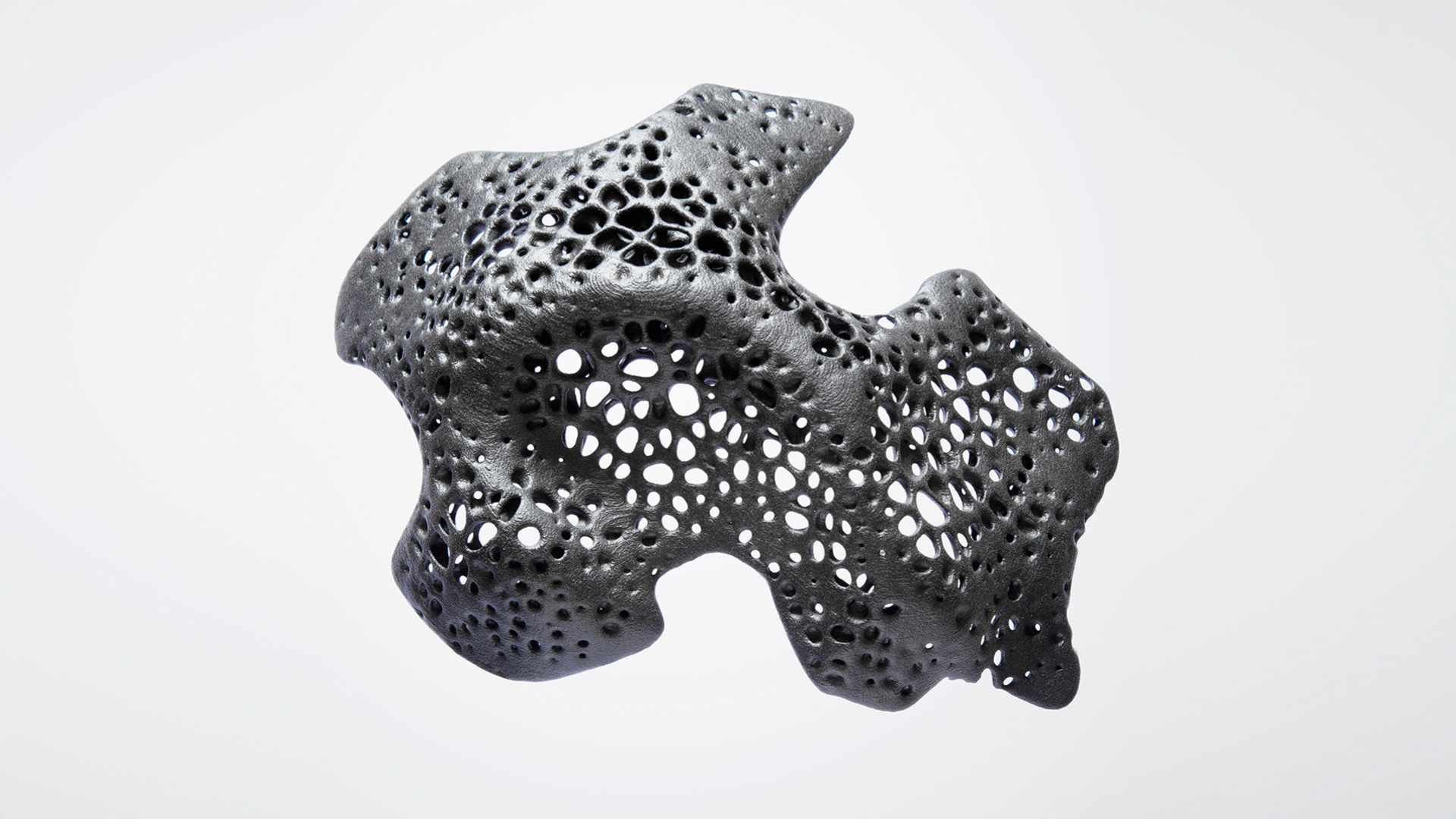 Following the kick-off, the presentations of the tech partners and the Envision, Empathize, Co-define phase, we decided to team up with Stratasys, Profactor, Haratech and Empa to develop this research project.
Access to advanced 3D manufacturing technologies, being able to print objects with high accuracy and mix different materials will be essential, in order to allow for the integration of different functional and aesthetic requirements within the designs. The co-research and co-creation with Stratasys and Profactor will specifically focus on new 3d printing technologies such as PolyJet 3D printing on fabric, exploring the combination of textiles and printed layers.
Since the project deals with integration of different material systems, secondary techniques of injection molding and laser cutting, such as the ones offered by Haratech, will be explored too, with the aim of developing alternative techniques to deliver products to the market.
The research expertise of Empa will be most valuable to understand the physiological experience of wearing our designs, specifically in terms of thermoregulation, breathability and comfort. We will explore how such analysis and considerations could be turned into a computational model, that may inform the distribution of material and performance of the mask.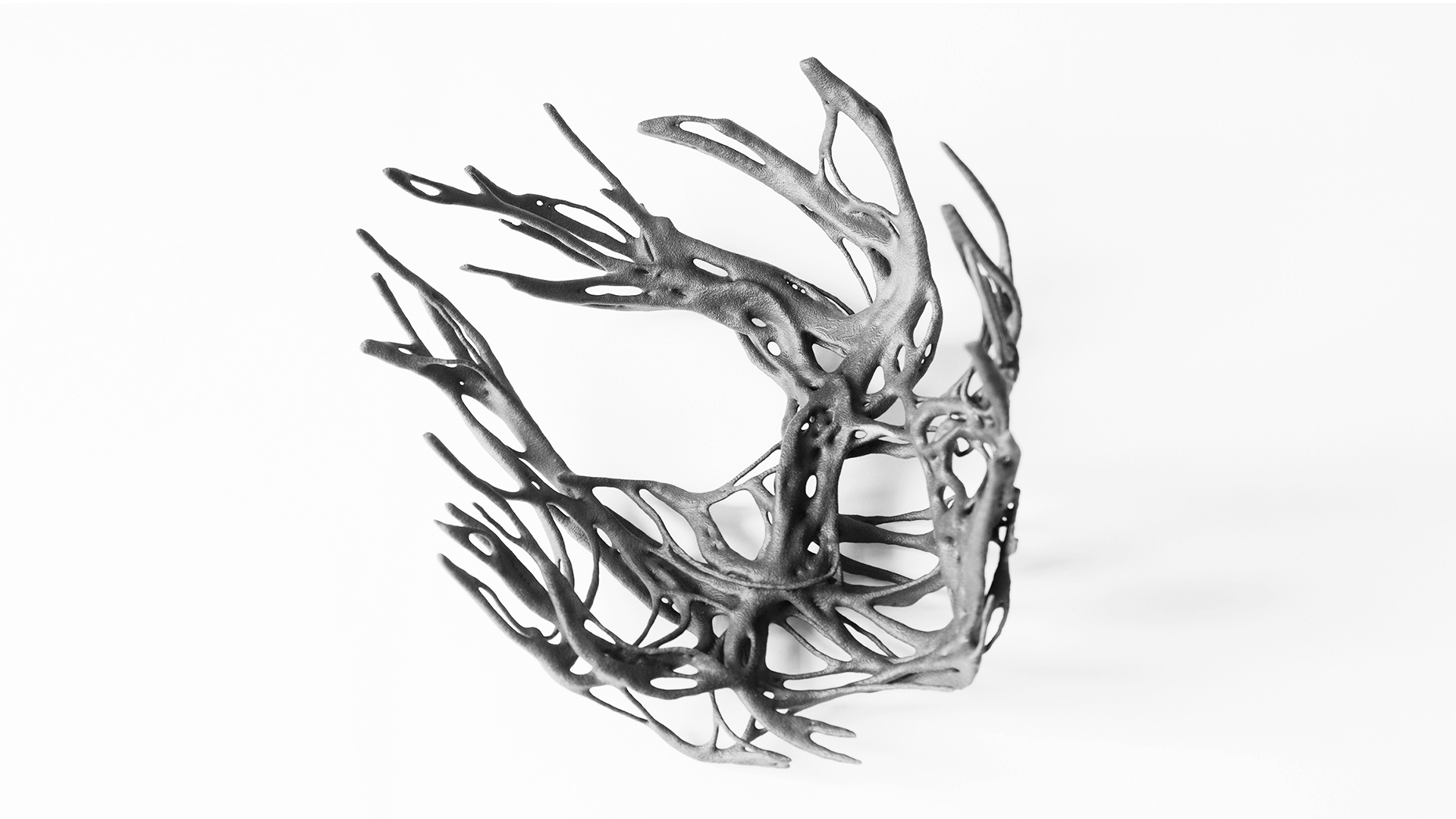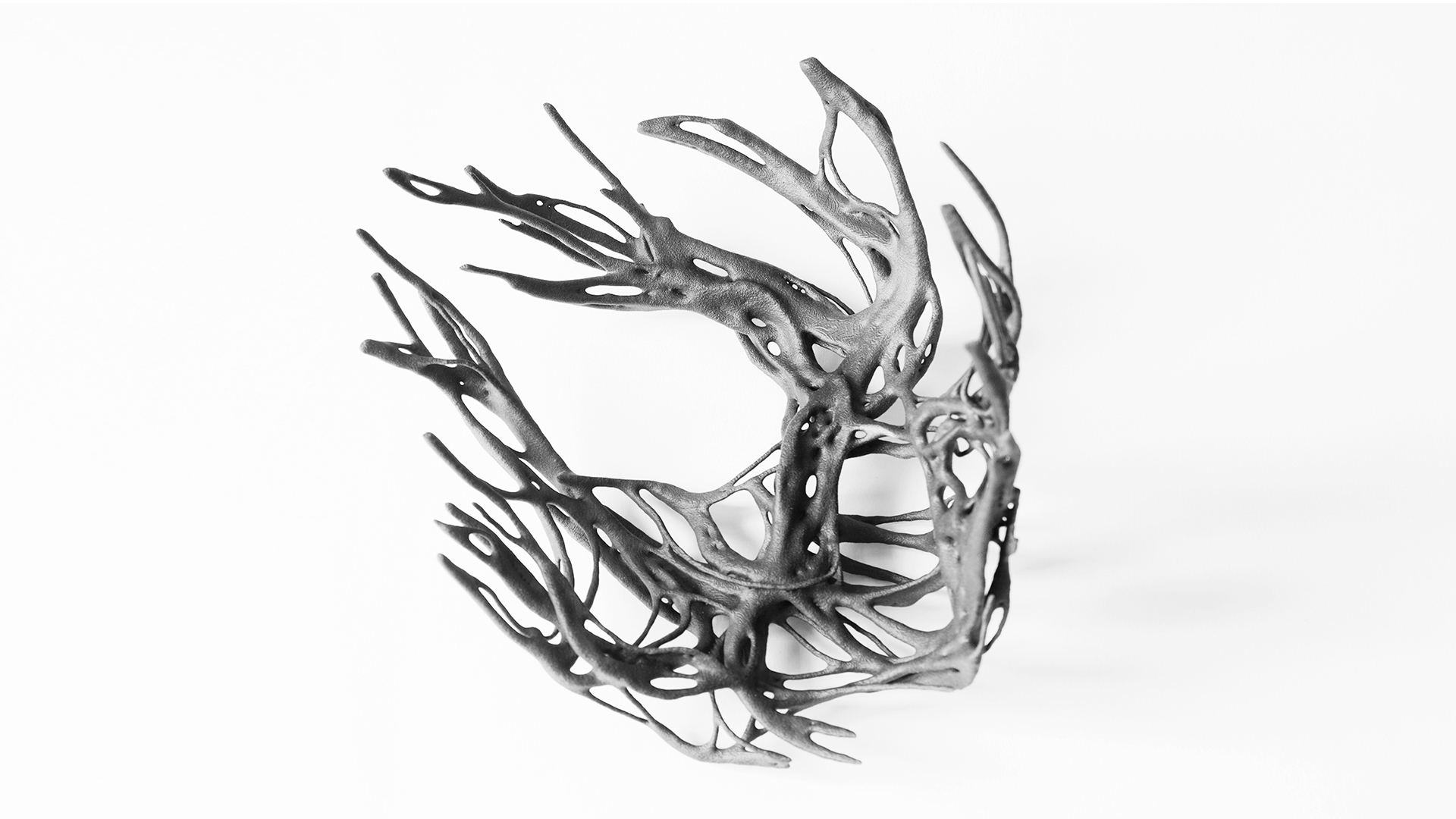 This research project will be subdivided in two phases.
During the first phase, the concept of the protective mask will be explored, deconstructed, contaminated, and re-assembled, setting the ground for new ideas to emerge.
The initial design process will consist of the creation of a number of design options in the form of 3D models, and the production of physical prototypes through the use of digital manufacturing. In this phase, the collaboration with Stratasys, Profactor, Haratech will focus on the exploration of different technologies, integrating design vision with technical expertise and advice.
In the second stage, the strongest ideas will be developed, to become a functional product that may be brought to the market.
During this final phase, the collaboration with the Tech partners will focus on the tight development of this single concept, addressing more specific production issues, such as mass production and customisation, and industry considerations.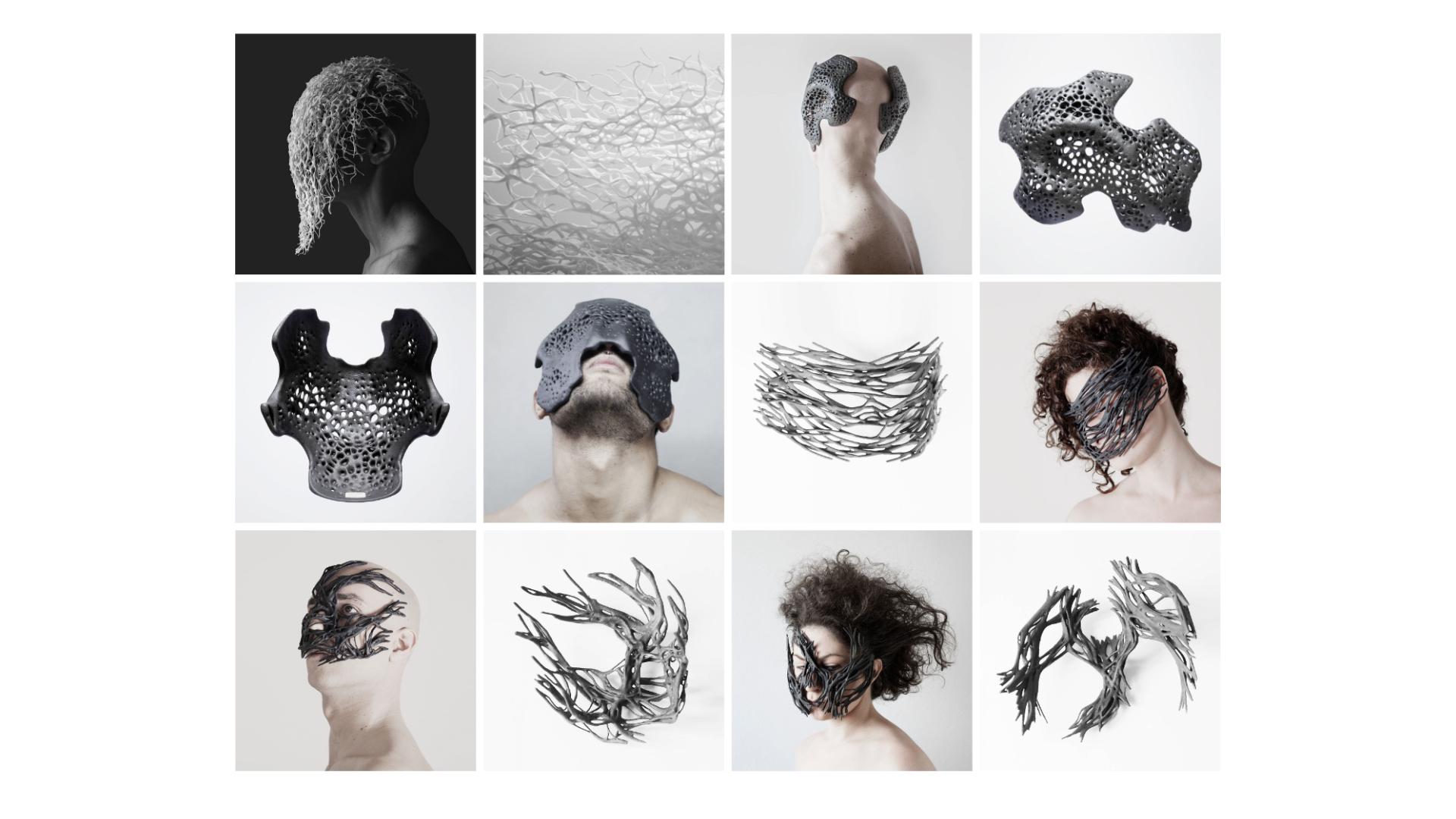 Our proposal aims at a radical shifting of the focus of medical devices, from unavoidable manifestation of a physical limitation, to a design statement and functional fashion accessory.
The objective is to promote a significant innovation of how essential aids for the body are thought, designed and worn by users. Rather than trying to reduce these devices to their minimal function, providing anonymous standardised designs, this research wants to expand their integration with the body, developing new identities and visual languages.