Digital Vogue – Exhibition "NEAR + FUTURES + QUASI + WORLDS"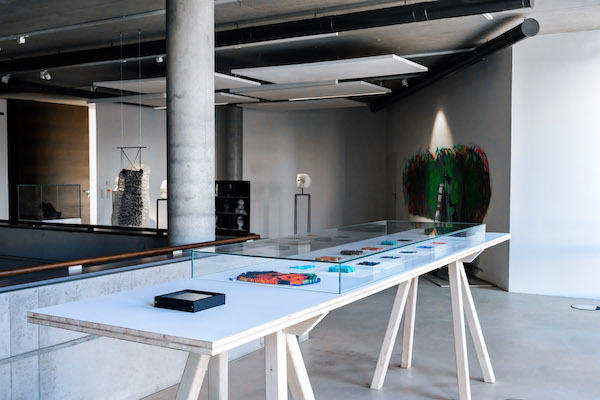 Re-Fream is almost coming to an end but I am thrilled that the exhibition "NEAR + FUTURES + QUASI + WORLDS" by S+T+ARTS recently exhibited some of my work and research results.
Since its launch in 2015 as an initiative of the European Commission, S+T+ARTS, innovation at the nexus of Science, Technology, and the ARTS, has promoted the integration of artistic practices with advanced research and innovation through its various programs such as the S+T+ARTS Price and Re-Fream.
In its first iteration at the "State Berlin", the exhibition NEAR + FUTURES + QUASI + WORLDS aims to emphasize the vital role that collaboration in scientific, technological, and artistic domains can play in furthering contemporary research and integrative forms of cutting-edge artistic creation.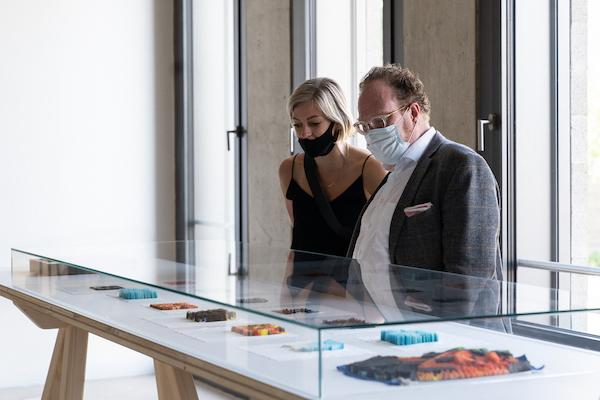 S+T+ARTS has organized this exhibition to showcase the best projects from the last 5 years and my work has been selected to represent Re-Fream.
The 4-week long exhibition is curated by Manuel Cirauqui & Silvana Fiorese and also includes work by Refik Anadol, Ralf Baecker, Evelina Domnich and Dmitry Gelfand, Félicie d'Estienne d'Orves, Forensic Architecture, Iris van Herpen, So Kanno, Egor Kraft, Kasia Molga & Robin Rimbaud aka Scanner, and Etsuko Yakushimaru.
I am honored to be displaying a selection of my work including a sample and digital renderings of the Setae Jacket, as well as twelve samples from my "Digital Vogue" project with Re-Fream.
ART CREATES INDUSTRY – DIGITAL SYMPOSIUM
On July 2nd, S+T+ARTS, in collaboration with the Germany´s federal government´s Centre of Excellence and Creative Industries (Kompetenzzentrum Kultur-und Kreativwirtschaft des Bundes), examined how the arts and the creative sector in general, and in particular the arts, contribute to overcoming urgent societal and environmental challenges. It brought together experts from the creative industries and the arts, technology, policy-makers, and industry to discuss, inspire, and experiment with art and artificial intelligence (AI).
I was part of the "digital symposium/conversation" between myself and media artist Refik Anadol, led by the curator of the exhibition Manuel Cirauqui. Refik and I talked about how art, science, and technology create the industries of the future and the realities that we will all experience soon.
If you are interested I recommend watching the digital symposium in the video below. Refiks and my conversation begins at timecode 1:16
WHATS NEXT?!
I can't believe that this project is almost coming to an end! In my last blog, I will write about my learnings and showcasing some of the results. Thanks for your time and stay safe!
Please also visit my website to learn more about my work: www.juliakoerner.com