Re-FREAM is a collaborative research project where selected artists and designers team up with a community of scientists to rethink the manufacturing process of the fashion industry.
Over a nine-month period, these hybrid teams will embark on a co-research and co-creation journey guided by a specific Art/Tech collaboration methodology in which they will experience some of the most powerful technologies from some of the world's most cutting-edge labs across three thematic hubs: additive manufacturing, smart textiles and sustainable finishing.
The goal is to develop new concepts for the future of fashion by means of new processes and aesthetics that are inclusive and sustainable. Re-FREAM is part of the STARTS initiative (Science + Technology + Arts) under the European Commission's Horizon 2020 research and innovation programme. Awarded artists will receive a grant of 55,000 Euros.
Background
FREAM is a term, established in the US in the 1950ies. It was used for a group of people who began to rebel against the norm. In 1997, Steve Jobs Apple Computers picked up the term in his famous tv-commercial to talk about the crazy ones, the geniuses, those who are the real shapers of a future world. Today, misfits and rebels have become rare, and where the world has turned, we miss you like crazy.
Re-FREAM will support art-driven innovation in European R&I projects by incorporating artists into scientific research teams with strong support from art-related partners like the Art University of Linz (UFG) and the European Institute of Design (IED).
This STARTS lighthouse pilot for "art-inspired urban manufacturing" will engage industry, technology, end-users, and artists in a broad artistic exploration of technologies with the aim of creating novel products, processes and services that respond better to human needs. In a co-creation process of arts and technology, it will be validated, how digitalized manufacturing of fashion can enable small-scale production of fashion in an urban environment.
The digital technologies that are transforming the fashion industry exemplify the changes impacting businesses and industries across the world. The mega trends in technology directly affect the creation, production, distribution/sale, and presentation of fashion to consumers; technology is finally set to disrupt fashion at every stage of the product lifecycle. Besides technology, a "new aesthetic" will influence the fashion of the future.
The latest manufacturing technologies are currently changing not only fashion itself, but also design and production methods. Technological advances are about to change processes in development, material design, production and several other fields within this industry.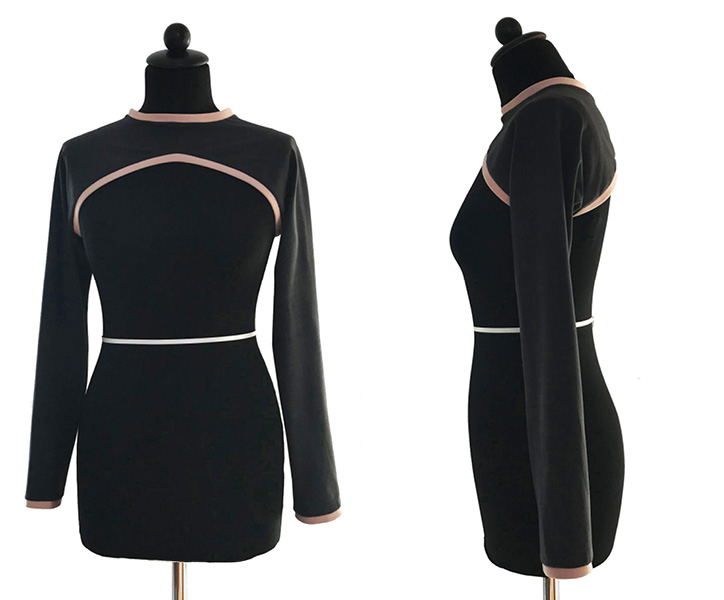 Meet the Re-FREAM Partners