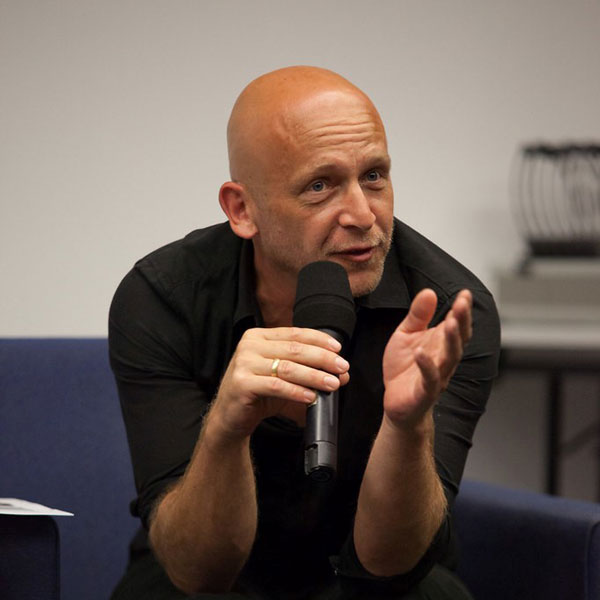 Martin Honzik:
Martin Honzik is an artist and director of Ars Electronica's Festival, Prix and Exhibitions divisions. He studied visual experimental design at Linz Art University (graduated in 2001) and completed the master's program in culture & media management at the University of Linz and ICCM Salzburg (graduated in 2003). Besides being independent Artist in several art projects, he joined the staff of the Ars Electronica Future Lab, where, until 2005, his responsibilities included exhibition design, art in architecture, interface design, event design and project management. Since 2006, Martin Honzik has been director of the Ars Electronica Festival and the Prix Ars Electronica and in charge of the exhibitions in the Ars Electronica Center as well as Ars Electronica's international exhibition projects.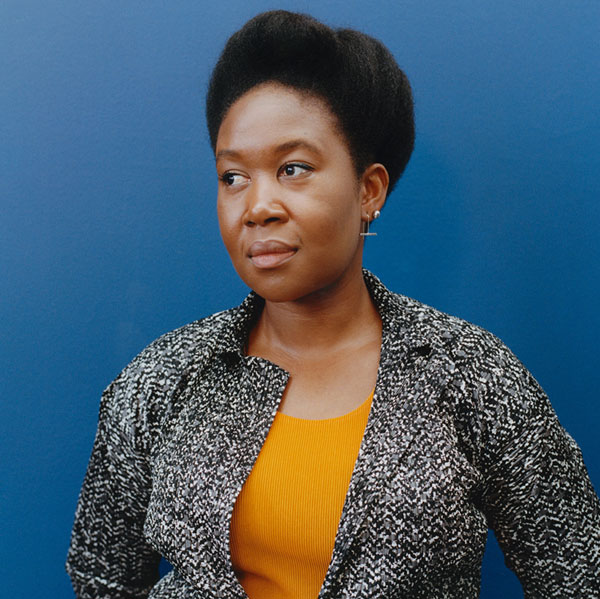 Natsai Audrey Chieza:
Natsai Audrey Chieza is a designer and change-maker working at the intersection of creative and biotechnology industries. She is Founder and Director of Faber Futures, a London-based biodesign agency that is catalysing the alignment of DNA-scale engineering with the methods and principles of critical design thinking for the circular economy. In her 2017 TED Talk, Chieza offers a glimpse into the future of a synthetic biology industry primed to transform the creation and circulation of goods and services. Her manifesto lays out how this emerging technology converges with craft and interacts with the contemporary realities of resource scarcity, climate change, and sustainable development.
A background in Architectural Design and Material Futures, Chieza's pioneering design-driven practice with bacteria pigments for sustainable textile finishing has been exhibited at prestigious institutions including at the Pompidou Centre, Vitra Design Museum and the Science Gallery Dublin, and sits in permanent collections including at the Forbes Pigment Collection at Harvard Art Museums, Cambridge MA. She is on the founding and curatorial team of Ginkgo Bioworks' Ginkgo Creative Residency in Boston MA and has taught on biodesign programmes at Bartlett School of Architecture and Central Saint Martins in London. An influential international speaker on the confluence of design, technology and science, Chieza was an honouree of OkayAfrica's 100 Women 2018 for her work in STEM and is named on ICON Magazine's 2019 ICON Design 100 list under High Tech and Innovation.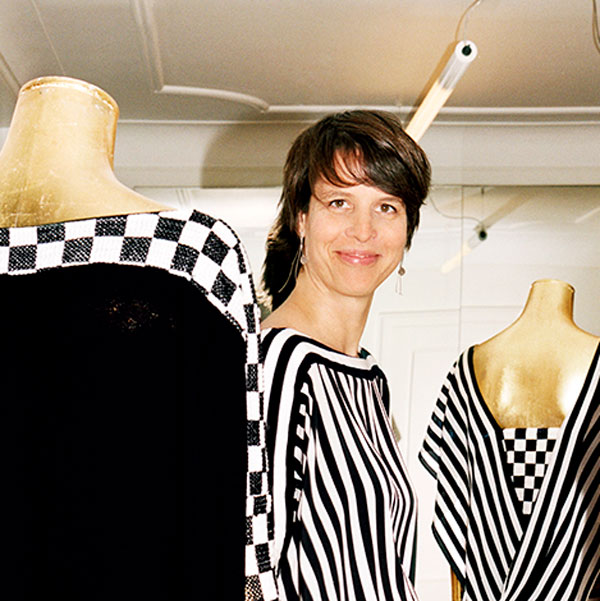 Lela Scherrer:
Swiss born fashion designer Lela Scherrer established her independent studio for fashion and concept design in Antwerp/Basel in 2002. Her seasonless and tailor-made collection consists of clothes without expiry date, often one-of-a-kind- pieces. Her work assignments in the field of fashion and concept design include collaborations with a French luxury fashion house, Antwerp Six designers such as Walter van Beirendonck and Dries van Noten, companies like ELLE and numerous commercial brands, collections for interior design as well as costume designs for theater companies.
Lela holds assignments as an innovation research consultant as well as a brand portfolio and design consultant in the retail field. She is a guest lecturer at various universities of art and design in Switzerland and abroad where she is likewise involved in the field of design research. Lela is a jury member in several design commissions and contests.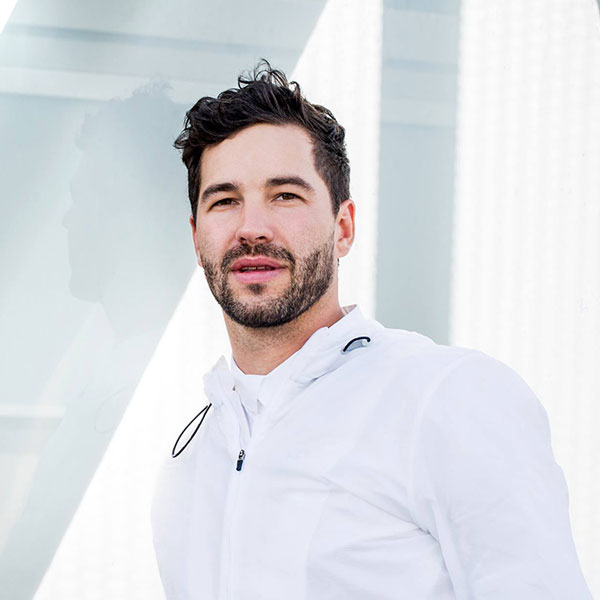 Christophe Guberan:
Christophe Guberan, a Swiss industrial designer based in Lausanne, is currently teaching product design at the Massachusetts Institute of Technology (MIT) in Cambridge, one of the most prestigious universities in the world. The buzzing and innovative ecosystem of the Greater Boston Area allows him to augment his practice while experimenting with new research and technological development.
Having graduated from ECAL/Ecole cantonale d'art de Lausanne in 2012 in industrial design, Christophe Guberan is the recipient of significant prizes such as the Hublot Design Prize in 2017. Very early on he started travelling the world, from Japan to South Africa, from China to Mexico, to participate in exhibitions and present his work. His unique and successful approach to product design lies at the intersection of experimentation, novel technologies and a rigorous sense of aesthetics.
Starting his professional career with an apprenticeship in architecture, Guberan's interests have always been beyond the objects themselves. He began to rethink the production processes, playing with materials and textures, hacking existing technologies. It eventually led to Hydro-Fold, the first project that propelled him to the forefront of the Milan Design Fair in 2012. Later, Erik Demaine, Professor of Computer Science at MIT, invited Guberan as a visiting researcher at MIT, discerning his potential to explore new territories.
INDUSTRIAL DESIGN IS EXPERIMENTATION
2014 was a turning point in Christophe Guberan's career path: he started to collaborate with the Self-Assembly Lab at MIT, cofounded and directed by Skylar Tibbits, who pioneered 4D printing, which echoed Guberan's Hydro-Fold project. There, he continued his exploration of material interactions, digital manufacturing and self-assembly processes. Their most recent collaboration is on Rapid Liquid Printing, a technology that revolutionises current 3D printing techniques by tackling some of its challenges such as speed, scale and quality. By overcoming gravity with a gel suspension, it can print large-scale objects in a matter of minutes while using resistant industrial materials such as silicon.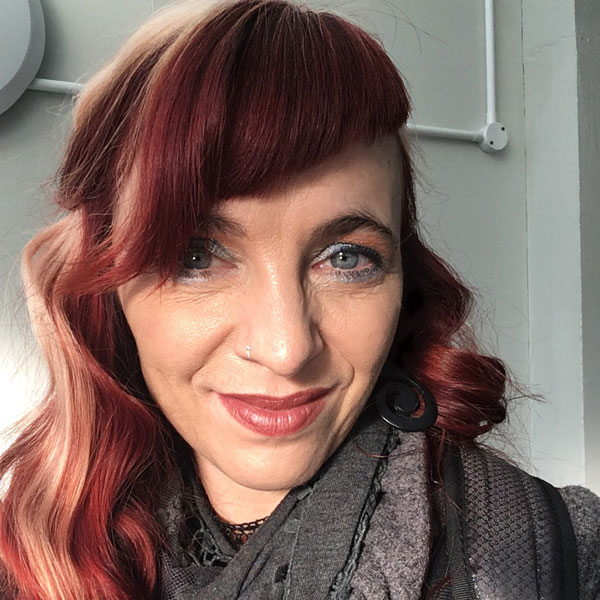 Camille Baker:
Dr. Camille Baker is an interdisciplinary artist, curator and researcher with a background in digital and electronic art and design, working across creative digital disciplines.
Baker's digital media practices and experience includes making, teaching, and curating, with a background in wearable technology and e-textiles, mobile media art and performance,VR/AR/Mixed Reality, the body and technology in performance, digital art curating, video art, new media art, alternative music, interactive installation, and emerging technologies research and education.
Dr Baker's first co-edited book on creative process for artist-technologists with Dr Kate Sicchio, Intersecting Art and Technology in Practice: Techne, Technique, Technology was released in December 2016 with Routledge, Taylor & Francis. She also has her first monograph released August 16, 2018, New Directions in Mobile Media and Performance, with Routledge, Taylor & Francis. This book features theory and practice on mobile devices, Augmented/Virtual/Mixed Reality and wearable technology in various forms of artistic performance, especially since the release of the first iPhone.
Recently (April 2019), Baker became the PI for UCA on the EU DG-CNCT funded STARTS Ecosystem project that supports all the funded innovations in the STARTS umbrella since 2015. In 2016, she was the initiator and primary consortium partners' to apply for and win EU funding for the WEAR Sustain project www.wear- sustain.eu, which runs January 2017-December 2018 and is focussed on transforming the smart/e-textiles industry to become more ethical and sustainable, through the collaborative innovation projects of artists and technologists. She also runs an regular meetup group with artists and designers making smart/e-textile works called e-stitches.co.uk
Dr Baker is a Reader of Interface and Interaction in the School of Communication Design at the University for the Arts, Surrey, UK, teaching in the new Indie Games focussed, MA Games. She has presented artwork and media research at academic, media and art conferences, festivals and events around the world since 2001.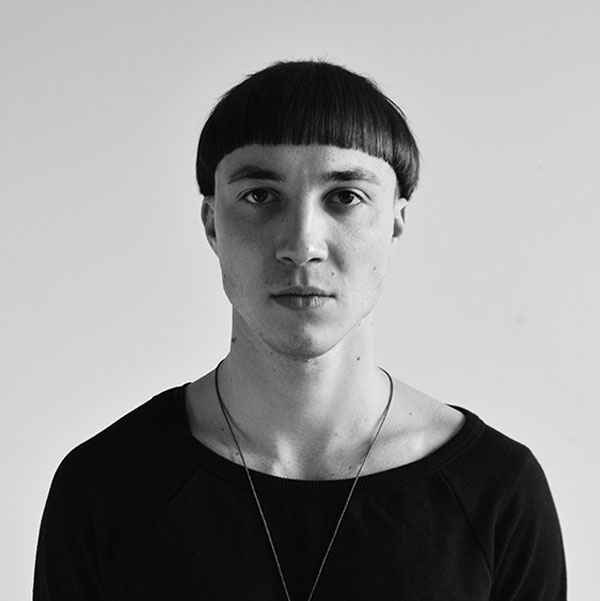 Konstantin Rybak (Kofta):
Konstantin Rybak ORGANIZATION: kofta
SPHERE OF ACTIVITY: Fashion industry. Design. Couture leather bags and accessories.
PLACE OF ORIGIN: Kiev, Ukraine
PRESENT POSITION: Designer and CEO STATEMENT OF ART: Morality of art consist in the perfect implementation of an imperfect medium.
EDUCATION: Saint Martins University of the Arts London, UK
EXPERIENCE: 2010 – present, CEO & designer at kofta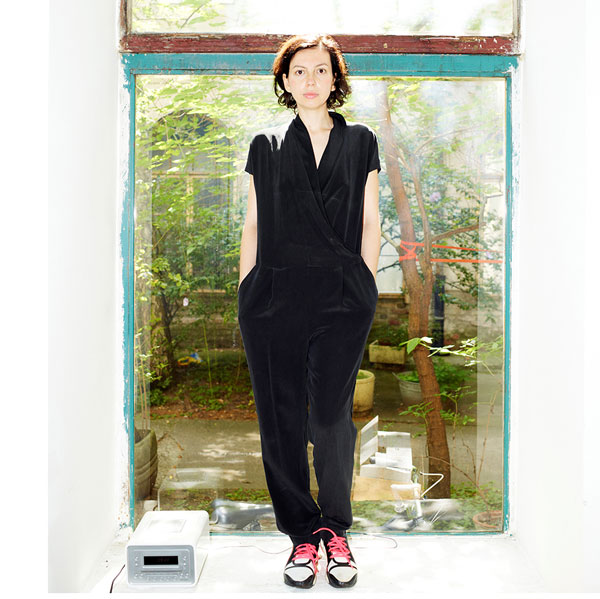 Ute Ploier, internal jury member for Hub Linz:
Ute Ploier is an austrian designer with a strong focus on sustainable innovation.
Originally, Ute studied fashion design at Central St. Martin`s college of Art and Design in London and at the University of Applied Arts in Vienna under Raf Simons.
Starting out in 2003 her eponymous label focused on menswear and won numerous awards including the Prix Hommes at the renowned Festival for fashion and photography in Hyères, France. Her collections were published and exhibited internationally and sold globally in stores in Europe, USA and Japan. Ute has designed for numerous national and international clients and taught at various European art schools.
Recently, she has turned to a more transdisciplinary design approach on the interfaces of fashion, media, space and technology. Since 2015 she is artistic director of "Fashion & Technology", a BA and MA program at the University of Art and Design in Linz which aims to find new solutions in fashion through a sustainable combination of tradition and technology.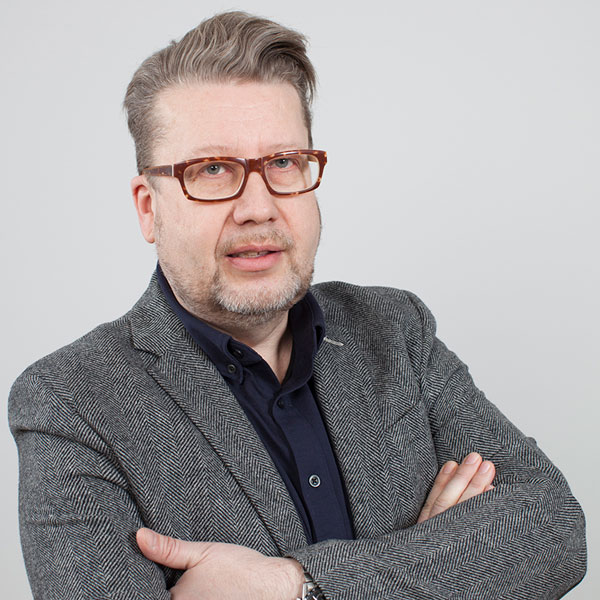 Tapani Jokinen, internal jury member for Hub Berlin: 
Tapani Jokinen is an internationally recognized Strategic & Ecodesign expert. His 25 years extensive experience in design gives him a unique insight in managing complex business, driving sustainability-led innovation and developing sustainable products and services. Tapani helps companies to accelerate the transition from a linear to a circular economy.
Besides his work as a Design Consultant at Fraunhofer IZM, he is the founder of TJ-Design, a creative consultancy that fuses strategic innovation and design with sustainability and ethical business practices. Tapani is one of the authors of the Ecodesign Learning Factory program, where he is teaching and facilitating training modules, innovation workshops and lecturing circular design principles in seminars and conferences. Furthermore, he is Chief Design Officer at PuzzlePhone Ltd. Prior to this he was Head of the Design Portfolio and Strategy at Microsoft / Nokia, where he was a designer behind the iconic Nokia 3310.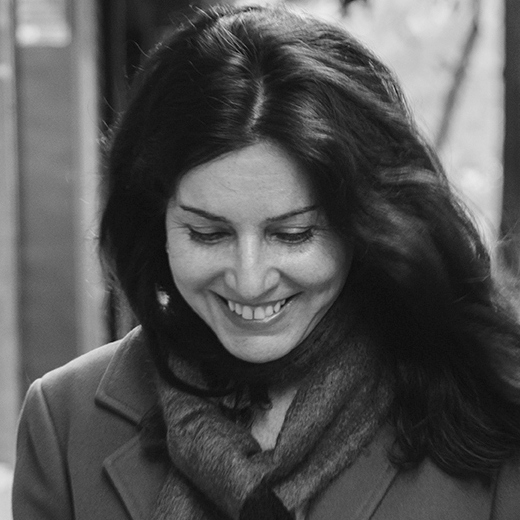 Isabel Berz, internal jury member for Hub Valencia: 
Fashion Designer, Researcher and Educator, Isabel launched her own fashion label in 1990. In 2004 she was nominated Director of the Fashion School at IED Madrid, and in 2016 she founded IED REC, Research and Education Center in Madrid as an incubator of research at the intersection of Fashion, Design, Craft and Technology.
IED REC creates research programmes like IED CoDesign Project Las Manuelas, IED Craft Platform, Redefining Craft in the XXI Century, and is Partner of the EU Cosme Worth Partnership Project and the EU Horizon 2020 Re-FREAM Project.
Isabel Berz
Head of IED REC, Research and Education Center
Istituto Europeo di Design, Spain